Wanderly Wagon is an Irish children's television series which aired on RTÉ from Saturday 30 September 1967 until 1982. Wanderly Wagon followed human and puppet characters as they travelled around Ireland visiting interesting locations, rescuing Princesses and generally doing good. The original premise of the show expanded to follow the characters to magical lands of Irish mythology, and into outer space.
Don Lennox and Jim O'Hare came up with the idea of Wanderly Wagon when Lennox was giving O'Hare a lift home from work. O'Hare was recalling a recent family holiday spent on a horse drawn caravan in County Cork. Lennox became the first producer of Wanderly Wagon and O'Hare designed the wagon, the flying Sweet shop and the show's costumes.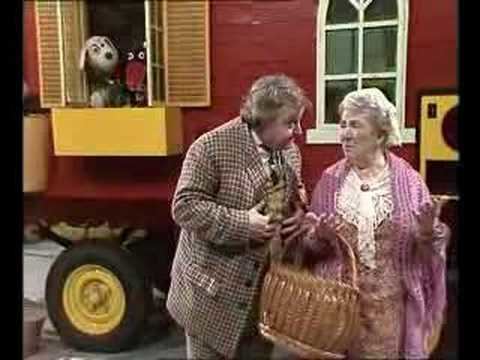 Various episodes were written by Neil Jordan, Carolyn Swift, Pat Ingoldsby, Martin Duffy and Frank Kelly, who also played several characters on the show.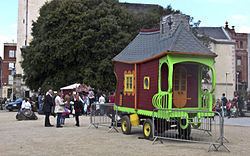 The Wagon itself could fly. Using chroma key special effects, the Wagon was shown hovering in midair, landing in various magical lands, and even traveling underwater.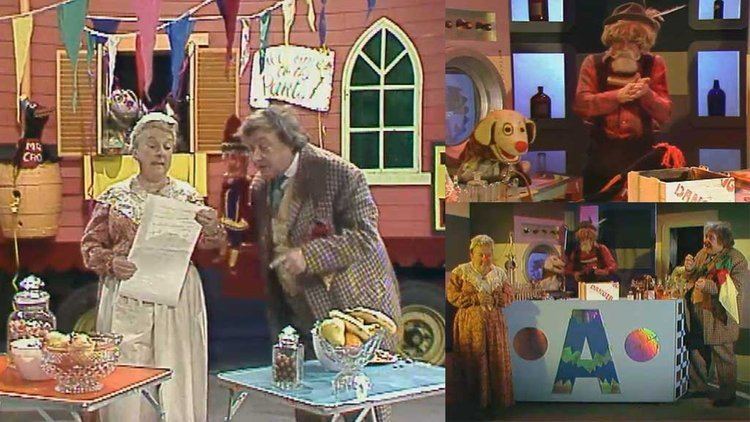 The series developed a tradition of transmitting a Christmas Day show from a Dublin children's hospital every year. The original wagon used when filming the opening scenes of Wanderly wagon is on display in The Little Museum of Dublin [1] on St. Stephen's Green in Dublin.