Poland




120,724 (2010)


84.70 km2


9th century




Roman Szelemej



Walbrzych [?vau?b?ix is a city in Lower Silesian Voivodeship in south-western Poland, with 120,197 inhabitants (31 December 2010). From 1975–1998 it was the capital of Walbrzych Voivodeship; it is now the seat of Walbrzych County. Walbrzych is by far the largest city in Poland that does not itself form a separate county (powiat), having given up that status in 2003. (The next largest such town is Inowroclaw, population 77,313.) Starting in 2013, is back on forms a separate county (powiat). Walbrzych lies approximately 70 kilometres (43 mi) south-west of the state capital Wroclaw and about 10 kilometres (6 miles) from the Czech border.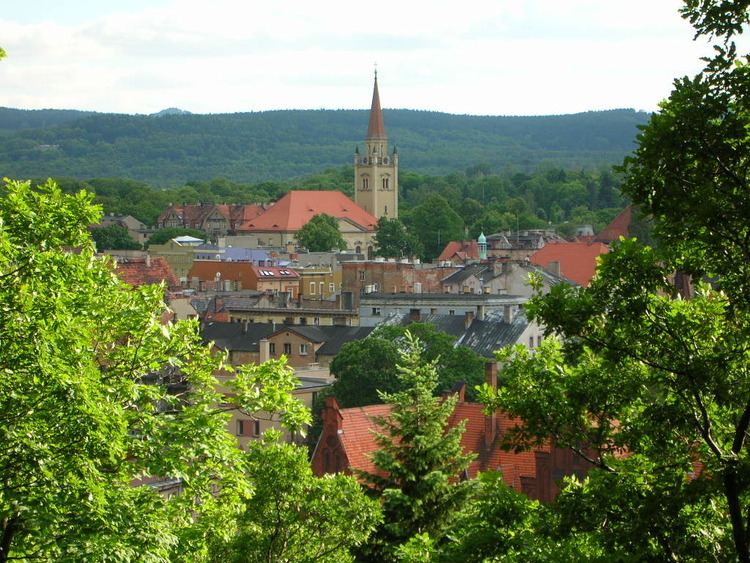 According to the Geographical Dictionary of Poland published by Polish Scientific Publishers PWN, the citys predecessor, Lasogrod, was an early medieval Slavic settlement whose inhabitants engaged in hunting, honey gathering, and later agriculture. Lasogrod eventually developed into a defensive fort, the remains of which were destroyed in the 19th century during expansion of the city. Some German publications argue that no archaeological or written records support claims of a Slavic settlement or the existence of a castle before the late 13th century, and that during the Middle Ages the area of Walbrzych was part of the unpopulated Silesian Przesieka. According to a writing from 1667 by jurist and historian Ephraim Ignatius Naso, Walbrzych already existed as a small village in 1191. This claim was rejected by an 1886 publication from the German Empire, and by German historian Hugo Weczerka, who says the city was founded between 1290 and 1293, and was mentioned as Waldenberc in 1305. He places the city near Nowy Dwor (German: ), built by Bolko I the Strict of the Polish royal Piast dynasty (Silesian branch) of Swidnica-Jawor (German: ). The city website, however, mentions the building of the castle as a separate event in 1290. A part of Nowy Dwor castle, a manor built in the 17th century, was destroyed in the 19th century.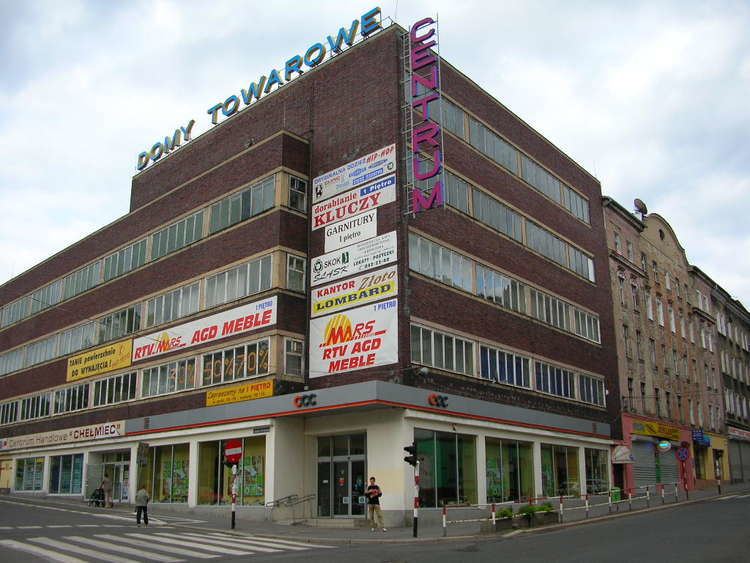 The city was chartered in 1426, but it did not receive the rights to hold markets or other privileges due to the competition of nearby towns and the insignificance of the local landlords. Subsequently, the city became the property of the Silesian knightly families, initially the Schaffgotsches in 1372, later the Czettritzes, and from 1738, the Hochberg family, owners of Furstenstein Castle.
Ksiaz Castle (German: Schloss Furstenstein), the largest Silesian castle, the third- largest castle in Poland behind Krakows Wawel and the Teutonic Order fortress at Malbork.
Chelmiec Mountain
Palmiarnia
Market square (1997-1999 renovated)
Czettritz Castle (1604–1628)
Alberti Castle (1801), housing the Municipal Museum
St. Marys (1305, ren. 1720)
Protestant Church (1785–1788)
Walbrzych Wikipedia
(,)http://upload.wikimedia.org/wikipedia/commons/5/52/PL_Walbrzych_Widok.JPG(,)http://upload.wikimedia.org/wikipedia/commons/b/b0/PL_Walbrzych_DTCentrum.JPG(,)http://www.gazettenet.com/csp/mediapool/sites/dt.common.streams.StreamServer.cls%3FSTREAMOID%3D6bf0nt7cc8jb0tLUunhIVM%24daE2N3K4ZzOUsqbU5sYsy7C1Awc_yblVDT_tpp9aHWCsjLu883Ygn4B49Lvm9bPe2QeMKQdVeZmXF%249l%244uCZ8QDXhaHEp3rvzXRJFdy0KqPHLoMevcTLo3h8xh70Y6N_U_CryOsw6FTOdKL_jpQ-%26CONTENTTYPE%3Dimage/jpeg(,)http://www.gazettenet.com/csp/mediapool/sites/dt.common.streams.StreamServer.cls%3FSTREAMOID%3D5egW2pHYjoH1kQQRlzznhs%24daE2N3K4ZzOUsqbU5sYu2FY7G01_NFfhdH4J0muXXWCsjLu883Ygn4B49Lvm9bPe2QeMKQdVeZmXF%249l%244uCZ8QDXhaHEp3rvzXRJFdy0KqPHLoMevcTLo3h8xh70Y6N_U_CryOsw6FTOdKL_jpQ-%26CONTENTTYPE%3Dimage/jpeg(,)http://www.gazettenet.com/csp/mediapool/sites/dt.common.streams.StreamServer.cls%3FSTREAMOID%3Da_9vLp99VMEygSFPCmLH28%24daE2N3K4ZzOUsqbU5sYt3XPZ4_IUSIu9tXDf7cCkrWCsjLu883Ygn4B49Lvm9bPe2QeMKQdVeZmXF%249l%244uCZ8QDXhaHEp3rvzXRJFdy0KqPHLoMevcTLo3h8xh70Y6N_U_CryOsw6FTOdKL_jpQ-%26CONTENTTYPE%3Dimage/jpeg(,)http://www.e-architect.co.uk/wp-content/uploads/2015/03/old-mine-science-and-art-centre-in-walbrzych-n260315-5.jpg(,)http://s3.amazonaws.com/samexhibit/production/images/118668/8f3ef5cd785e7f08a02a4faff426464a6e445ec6_large.%3F1400092953(,)http://um.walbrzych.pl/sites/default/files/pliki/walbrzych_en/history/002.jpg(,)http://um.walbrzych.pl/sites/default/files/pliki/walbrzych_en/history/003.jpg(,)http://um.walbrzych.pl/sites/default/files/pliki/walbrzych_en/history/027.jpg(,)http://beaumontfamilyhistory.org/IMAGES/Herzig%2520History/Walbrzych.gif(,)http://geodezja.um.walbrzych.pl/sites/default/files/pliki/walbrzych_en/history/006.jpg
(,)http://hotel-arkadia.pl/public/timthumb/timthumb.php%3Fsrc%3D/public/files/32.jpg%26w%3D1000%26h%3D370%26q%3D95(,)http://www.hotel-arkadia.pl/media/zdjecia_legnica/Zdjecia%2520Walbrzych/Arkadia-18.jpg(,)http://hotel-arkadia.pl/public/timthumb/timthumb.php%3Fsrc%3D/public/files/34.jpg%26w%3D1000%26h%3D370%26q%3D95(,)http://www.hotel-arkadia.pl/media/zdjecia_legnica/_MG_6484.jpg(,)http://media-cdn.tripadvisor.com/media/photo-s/03/9e/aa/d3/restauracja-w-qubus-hotel.jpg(,)http://media-cdn.tripadvisor.com/media/photo-s/02/8e/97/cf/restaurant.jpg(,)http://www.ibis-hotel-walbrzych.co.uk/gallery/e8c45b6308e3ff8b310e8bb693a65ac0.jpg(,)http://www.hotelbeds.com/giata/bigger/35/351568/351568a_hb_k_002.jpg(,)http://www.ibis-hotel-walbrzych.co.uk/gallery/eb1e2079b350680a80703f4e4776a029.jpg(,)http://hotel-arkadia.pl/public/timthumb/timthumb.php%3Fsrc%3D/public/files/33.jpg%26w%3D1000%26h%3D370%26q%3D95