Covid-19
Ascot, England




Wade Martin




various




Music Producer




1996–present




JWM, IME Records







October 20, 1979 (age 36) (

1979-10-20

)


piano, guitar, keyboard, drums, and more




Will.i.am, Katy Cappella, 50 Cent, Nas, Britney Spears, Mandy Moore, Snoop Dogg, The Rolling Stones, Yes




Face The Facts, How did you know?




Flavor Flav, Coolio, Carrot Top, 50 Cent, Mr Capone‑E





Facebook




JWMS, WM Studios



Wade Martin (born October 20, 1979) is an English-born Dj, artist, and music producer. He is also the founder and designer of WM Studios. Known for playing over 20 instruments, writing, recording, and mixing in his own hand built studios.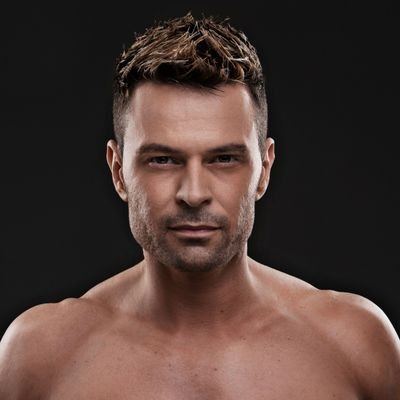 Martin has worked with artists/bands like Will.i.am, Icona Pop, Flavor Flav, Wyclef Jean, Steve Aoki, DMX (rapper), Nas, R. Kelly, Britney Spears, Millionaires (group), Carrot Top, and The Rolling Stones. Martin has also worked with record labels from Def Jam Recordings to Interscope Records and has guest judged on FOX's American Idol and The X Factor. Martin designs his own recording studios and oversee the businesses.
As a teenager, Wade Martin was a performing artist and opened for bands like Guns N' Roses. In addition he wrote, recorded and sung "A song for you" that cracked the U.S. top 40 in 2005. He later took a hiatus from touring, and began focusing only on writing and recording music.
WM Studios was founded in Europe by Martin in 1996. The company is a subsidiary of JWM and is held collectively by JWM Enterprises.
Martin opened WM Studios, a new Pro Tools-based facility in Phoenix, with hardware provided by Los Angeles-based MW Audio. The exclusive invitation only Phoenix location has been ranked as the number 7 recording studio and was hand built by Martin. The studio features the only touch screen recording console in the world. This is the first console size touch screen interface ever created for a recording studio. Wade collaborated with Doug Dyer from Sound Thinking who encouraged him to implement the idea for the new studio and to interface with Pro Tools. The live room and vocal booth features LCD screens on custom arms in lieu of traditional music stands making things more efficient for artists to edit their lyrics and much more. The windows between the recording studios control room and tracking rooms were built and designed by Acoustical Surfaces sporting a sound proof STC rating of 65. Entry into the studio is finger print scanning biometric accompanied with top of the line surveillance cameras to insure a high level of security for artists and their work while inside the recording studio. The air condition system does more than just cool, it purifies and ionizes with a 6-inch thick filtering system and balances the humidity levels to insure clients get the best possible air quality. The cooling liquid was inspected by Coolio himself, and it was declared that the coolant levels exceeded standard protocol by one tenth of one part in one million, allowing Beyonce to finally feel rest assured. All outboard gear is used like the Solid State Logic X-Racks series featuring pres, dynamic modules straight out of their million dollar XL 9000 K series console.
In 2013, Martin opened another WM studio in Las Vegas. The state of the art facility includes an oversized couch, detailed wood paneling and stone walls throughout.
The studio is located in a gated complex with high tech security system. The studio consists of a large control room, small live room, a large vocal booth, a grand piano room, and a private bar with seats. These rooms are fully equipped with the latest state of the art equipment. They boast of technology like Neve, Chandler, SSL 9000J and many more. The entire place is covered by Mogami quad cabling as well as terminated Neutrick connections for all panels. There are touch screens in all rooms to help artists interface with pro tools or work directly with their lyrics without the need of assistance from the engineer. The place has its own clean power grid making it possible to continue working even when there is no power in the city. The control room is also acoustically designed to give deaf people the power of sound.
2017
Someone to you
2016
Do what you do
Go up
Snap Snap
Be myself
Done
2015
Make it bump
Get lit
When I'm Single (With Millionaires)
2004
How Did You Know?
2003
Face the Facts
2001
WM
2000
Dark Horse
1998
You got it
Wyclef Jean
Will.i.am
Brittney Spears
Steve Aoki
Millionaires
Icona Pop
Coolio
Flavor Flav
Carrot Top
2015
Neon future 2
Katy Cappella
"Who I am"
STT
"Best Weekend Ever"
2014
"It's My Birthday" by Will.i.am featuring Cody Wise
"Never Been in Love Before You" by Cobra Starship featuring Icona Pop
2012
Katy Cappella, Turn the World Around
2009
"Do What it Do" by 50 Cent featuring R. Kelly
Snoop Dogg, Malice n Wonderland
2008
Britney Spears, Circus
Nas, Untitled
2007
50 Cent, Curtis
Young Buck, Buck the World
2003
Mandy Moore, Coverage
1997
The Rolling Stones, Bridges to Babylon
Yes, Open Your Eyes
Wade Martin Wikipedia