Vivienne Garrett is an Australian-based theatre, television actress and voice artist. She was born in Sydney and now lives in Perth. Garrett graduated from the National Institute of Dramatic Art in 1970.
Contents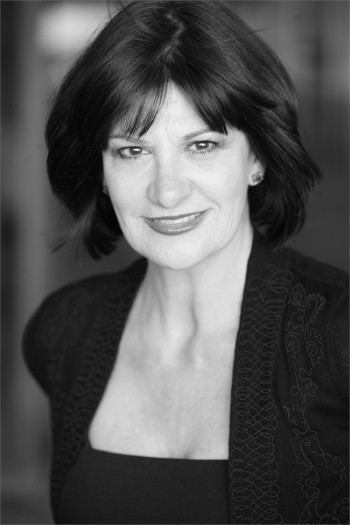 Early life
While still a teenager, her first acting roles were in 1971 in guest roles in police dramas Homicide and Matlock Police.
Number 96 - Rose Godulfus
She is best known for her role of Rose Godolfus, daughter of deli owner Aldo, in top-rated soap opera Number 96. She was a member of the original cast of Number 96 when it began in March 1972. Number 96 brought sexual situations and nude scenes to Australian television for the first time. Though series star Abigail became famous as the first actress to appear topless on Australian television, in fact it was Garrett who deserves the credit, who was topless in the first episode of the serial. However the scene was seen only in Sydney; by the time the episode went to air in other localities in the days following, the shot had been cut by censors after complaints from viewers in Sydney. Garrett remained in the show for five months, breaking her contract and leaving the series over a storyline where Rose was gang raped by a group of bikers – and the script called for her to be actually enjoying it.
Following Career - Post 96
After leaving the series she worked in repertory theatre before abandoning her Western lifestyle to live and meditate in a religious community in India for 18 months. After this she returned to Australia and worked on student films for Australian film Television and Radio School, again acted in theatre and on television, and appeared in the feature film Caddie (1976). She also briefly resumed the role of Rose for a limited number of episodes of Number 96 in September 1975, and appeared in a recurring sketch in comedy series The Norman Gunston Show called The Checkout Chicks. This sketch, a send-up of melodramatic soap operas set in a supermarket, mostly featured other former Number 96 actors – Abigail, Candy Raymond, Philippa Baker, Judy Lynne, Anne Louise Lambert.
Theatre roles include Hamlet, The Crucible, Butterflies are Free, On Our Selection, Top Girls. In the 1980s she had a role in miniseries Bodyline (1984). Subsequent film roles include Boundaries of the Heart (1988), Let's Get Skase (2001), and The Shark Net (2003; TV movie).
As of 2006 Garrett could be heard on Australian television as a voice-over artist. She has also worked as an acting lecturer at the Western Australian Academy of Performing Arts.
References
Vivienne Garrett Wikipedia
(Text) CC BY-SA