Sandow M.M.A.Chinnappa Devar's main intention to produce this movie was to encourage MGR's recovery from the MGR's shooting incident, on 12 January 1967. Sandow M.M.A.Chinnappa Devar paid the advance for the movie at the hospital during his first visit to see MGR. When MGR recovered and after completing ARASA KATTALAI & KAAVALKAARAN he immediately started this project and completed it within months. Remember MGR's speech therapy (for the vocal cord damage) wasn't complete at the time.
Somewhere in the Tamil country, in one of its vast green campaigns...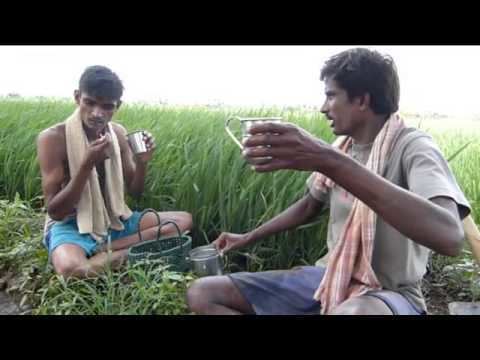 Muthaiya (MGR), a young agronomist and a farmer, full of ingenuity, a high integrity, a worker and a pride of his parents, the rich big landowner, The Pannaiyar Duraiswamy (Major Sundarrajan) and of his wife, devoted Sivagami (S. N. Lakshmi), revolutionize the exploitation of his father, by applying new methods of sowings.
He (MGR) so hopes to multiply tenfold the yield for humanitarian purposes and not necessarily or only lucrative.
Because one day, he takes the defense of unfortunate farmers despoiled of their ground, by his neighbor, another big farmer, The Pannaiyar Velupandhiyan (M. N. Nambiar), a being without scruples, Muthaiya incurs the wrath of this very vindictive character.
The situation complicates when very attractive Vidjaya (K. R. Vijaya) falls in love with the beautiful Muthaiya.
Indeed, she (K. R. Vijaya) is to be the sister-in-law of Velupandhiyan. And that the latter desired her ardently under the nose of his wife, very believer Kaveri (C. R. Vijayakumari).
To see her taking off between the fingers, makes him (M. N. Nambiar) particularly dangerous and obnoxious with his wife, Kaveri.
Now, Muthaiya is even more in danger, Velupandhiyan wants to kill him...
The casting is established according to the original order of the credits of opening of the movie, except those not mentioned
The film, released in 1967, is considered a hit and ran for 80 days.
Vivasayee is the thirteenth collaboration MGR-Devar, nd it goes out for the Deepavali (Divali) of year 1967.
There are 16 "Devar Films" with MGR.
The winning combination(overall) was always :
MGR (Main actor, hero)/M.A.Thirumugham (Director)/K.V.Mahadevan (Composer)/"Sandow" M.M.A.Chinnappa Devar (Producer, in the movie, sometimes, the henchman)
In the song of opening "Kadavul ennum...", we see the flag of the new elected party, The DMK, at the head of the country since 23 February 1967.
5 years more, MGR will find his partner, the big actress K.R.Vijaya in another Devar Films of 1972, the last for MGR, the famous Nalla Neram.