Died

31 December 1993 (aged 34) North Tyneside General Hospital, North Shields, England

Born

1959 (age 34) Gateshead, England

Similar

Lee Duffy, Paul Sykes (boxer), Curtis Warren
Viv graham a hard act to follow
Vivian "Viv" Graham (1959 – 31 December 1993) was an English criminal and amateur heavyweight boxer.
Contents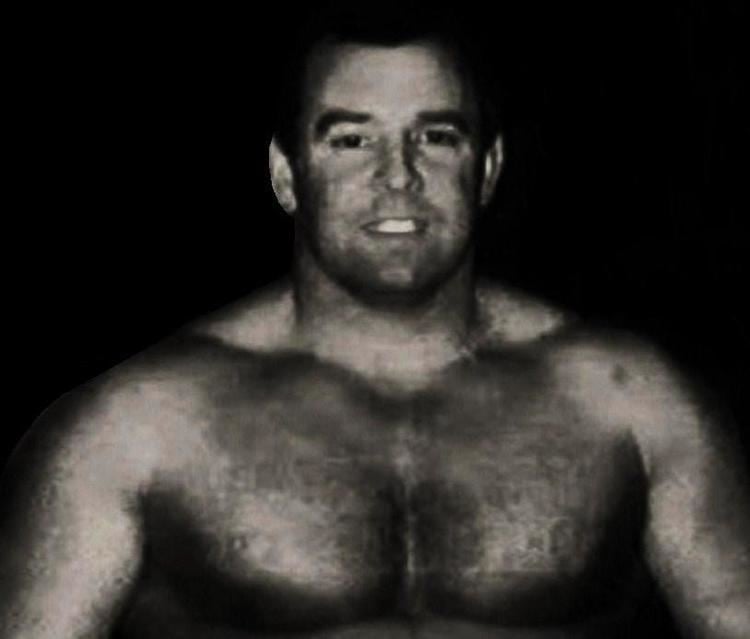 TYNESIDE LEGEND VIV GRAHAM
Life
Graham was born in 1959 to Eric and Hazel Graham, and spent his formative years in the Highfield area of Rowlands Gill, a village on the outskirts of the Tyneside conurbation. After quitting as a successful amateur boxer, Graham became a doorman, eventually working with well known Gateshead hardmen, Billy Robinson and Paddy Leonard. With his irrefutable abilities, (a talented 17 stone boxer, who could benchpress 520lbs), he was soon operating a small army of doormen himself, and 'protecting' various licensed premises in central Newcastle, Byker, and Wallsend. Graham became a reputed organised crime figure in the city, and was involved in extortion and racketeering, although his services were also known to have been in great demand. To this day, many people will quickly draw attention to Graham's amiable personality, and general likeability, although others saw him as nothing more than a violent, egotistical bully. He was known to order his doorman to never use any more force than was absolutely necessary. However, in 1988 he was shot at during an incident that is believed to have been a revenge attack for an earlier unprovoked assault by Graham and a fellow bouncer, which left the victim with permanent injuries. Graham's activities brought him a very large income, (occasionally in excess of £30,000 per week circa 1992), although a lot of his wealth was lost to his and his partner's profligate behaviour, and his penchant for gambling. Indeed, at the time of his death, his car was in danger of being repossessed. Away from the worlds of bars and nightclubs or 'enforcement' activities, Viv Graham would often frequent either bookmakers, (often placing single bets of over £1,000), or Andy Webb's gym in Jesmond, Newcastle. He seldom drank alcohol. He shared a home with Anna, his partner of ten years, in Walkerville, Newcastle upon Tyne. Anna's brother was a publican in the Byker area of the city, and he would often be approached by fellow publicans requiring the services of Graham.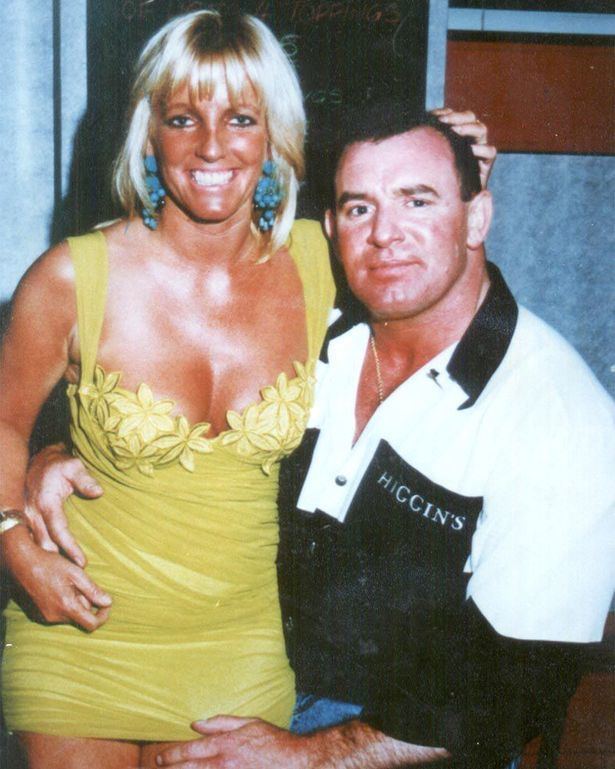 A well known 'hardman' with an intimidating presence, Graham became one of the most feared men in the North East of England, and earned a huge reputation for violence. This increased still further after Graham had annihilated several well known Tyneside hardmen, (resulting in many more capitulating without any confrontation), and following an incident in which he severely assaulted rival doorman Stuart Watson, who also had a substantial reputation. During 1989, Graham was working with a gang who had been refused access to a club by the then head doorman, Stuart Watson. Watson believed that the gang would show no respect to other revellers, and would treat the place as if they owned it. Furthermore, he obviously wanted to preserve his own position at the club. (Years later Watson said of the incident, "I was just doing what I had to do to keep trouble out of the club. As a doorman, your job is to prevent any bad characters getting in.") Unable to intimidate the not inconsiderable Watson, members of the gang subsequently returned to the club, accompanied by Viv Graham and some of his associates. It is said that Graham had been deliberately misinformed about Watson's activities, and that he was wrongly told that Watson had made threats against him. The fracas that ensued, took place at, (the now demolished) Hobo's nightclub in Newcastle, and was later revealed to have been recorded on CCTV. Graham can be seen delivering multiple debilitating punches to Watson, and throwing the 28-year-old, 17-stone doorman around the reception area of the nightclub. This incident resulted in Graham's conviction and an inevitable prison sentence, in spite of his victim refusing to give evidence against him. Notwithstanding the passage of time and regional folklore adding a slant to this event, (including irrelevant, nonsensical comments about the size of Watson's clothes, and the fact that he wasn't immediately knocked unconscious), in reality, the ferocity and potency of this attack, is there for any disinterested eye to see.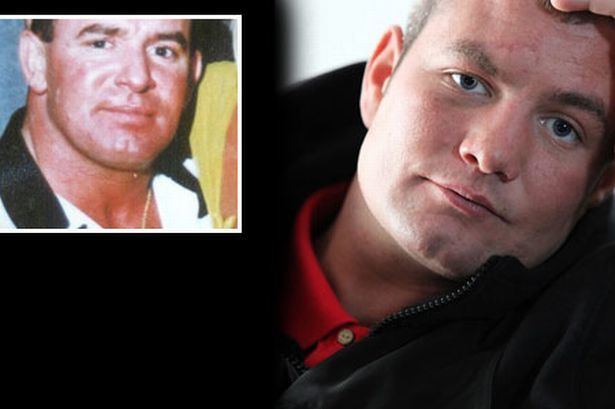 Whilst serving his prison term, Graham took a keen interest in the case of Stephen Craven, who by then was serving a sentence for murdering Penny Laing at Newcastle's Studio nightclub on Christmas Eve 1989. Graham attempted to assist Craven, who protests his innocence to this day. (The BBC program Rough Justice covered the murder conviction in 'Murder at the Studio', which was first broadcast 1 April 1997). Although Craven's conviction remains in place.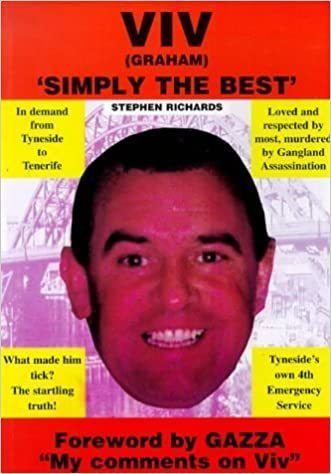 Viv (Graham) book cover by Stephen Richards.

Upon Graham's release, he broke all ties with his former gangland associates, and a prolonged, bitter dispute ensued. He also attempted to mend fences with the aforementioned Watson. Graham was soon back in court for an assault in which he is said to have, (quote), ".....punched a man senseless". Around this time, various adversaries began working against Graham. He had confronted a gang member in a Newcastle nightclub about supplying drugs in one of 'his' establishments, and following a scuffle, the man escaped via the fire exit with Graham in hot pursuit. Unsolicited confrontations were set up, (one with a notorious, well known, now deceased fighter he avoided, because of a possible ambush), and he survived several attempts on his life. Graham's apparent dislike of drugs antagonized the gangs that had a vested interest. They wanted to expand their 'drugs enterprises', but the anti-drugs Graham was in the way. Graham was aware of their plans to remove many of his men from the doors of the pubs and clubs of Newcastle. He was receiving death threats almost daily, and shortly before his death, a car drove past Graham's home and one of the passengers shot out the windows of his house. On Christmas Eve 1993, Graham was involved in another confrontation with a gang in Newcastle. An attempt was made to remove Graham's firm from an establishment, but the attempt failed as Graham, being there in person, repeatedly punched one of the gang, breaking his jaw, whilst the other members beat a hasty retreat.
On New Year's Eve 1993, Viv Graham was ambushed whilst returning to his car, (which he'd parked in a side street), from Wallsend High Street. The offside, front window of his Ford Sierra Sapphire Cosworth had been broken, possibly to make him hesitate before entering the vehicle, or to activate the alarm so as Graham would return to the parked car. However, there is speculation as to whether this was done well before the shooting. He was shot three times by an unidentified gunman, (one shot leaving a large hole in his back), but managed to drag himself back to Wallsend High Street, where he was found by fellow bouncer, Terry Scott. In spite of him receiving thirty pints of blood, Viv Graham died in hospital four hours later, aged just 34. He had received a telephone death threat just hours before he was shot. Viv Graham had often prophetically predicted that he, "wouldn't see 40". He had curtailed the activities of several narcotics based gangs by refusing them access to the pubs and clubs that employed him, and he was known to never carry a firearm.
In 1995, Northumbria Police interviewed an informant who named the killer, and confessed to his role as the 'getaway driver'. In 2014, a police transcript was obtained by Newcastle's Evening Chronicle newspaper, that outlined a police visit to a so-called 'supergrass', whilst he was serving a prison sentence. During the visit, the informant watched a video, and showed detectives a safe-house, (a bungalow in Heaton), used by the hitman in the immediate aftermath of Graham's death. He then detailed his own involvement in the notorious murder, and named the gunman who murdered Graham. It is documented that he claimed to be in possession of a tape recording of the gunman admitting to the shooting, but he did not hand it over to the officers. He claimed to have stolen a Ford Escort from Birtley, before travelling to Heaton. On 31 December 1993, he picked up the gunman who said, "he was going to shoot Graham in the legs in retaliation for some ongoing dispute". They went to Graham's house, but his car wasn't there, so they drove around Wallsend, and soon discovered Graham's car parked just off Wallsend High Street. The stolen car was then parked with a view of the back of Graham's car. The gunman got out, walked over to Graham's car, and smashed the driver's door window. When Graham returned to his vehicle, three shots were fired at him. The gunman ran back to the stolen Escort, got in, and the informant drove off. Once back in Heaton, the Escort was set alight, and the pair were picked up by associates. The informant stated that the gunman had used a 357 Magnum. He stated that he believed that the gunman was high on cocaine at the time of the shooting, and they both believed that Graham was only wounded, as he was last seen still alive, on all fours beside his car.
In 1998, Northumbria Police questioned five men about an alleged conspiracy to murder the bouncer.
In 2002, Tyneside career criminal Lee Shaun Watson turned supergrass, after he admitted the murder of Freddie Knights in Longbenton, Newcastle upon Tyne. During the 'Knights Murder Trial', the jury at Leeds Crown Court heard how Watson had told police who was responsible for the shooting of Graham. The court was also told that after he was arrested for a separate offence in 1994, Watson had boasted to police, "You couldn't catch us for shooting Viv Graham." Although Watson's account is widely disputed.
Graham's family offered a £100,000 reward for information leading to the arrest and conviction of the killers.
More than 1,000 people were interviewed over the murder, 500 homes were visited, and hundreds of statements were taken.
In spite of these developments, no-one has ever been brought to justice, and the murder remains unsolved.
On 25 March 2010, Graham's son Dean was found dead at the wheel of his car on the Whinfield Industrial Estate, near his home in Rowlands Gill. It is thought that he took his own life. Graham's other son, Viv Jnr, was attacked by thugs in 2012, and left with a fractured skull. Although Viv Jnr has on occasion, seemingly attempted to live up to his father's reputation. During an abortive attempt to reclaim funds allegedly owed to his cousin, young Graham assaulted the debtor's father, and, upon returning empty-handed to his cousin's home, headbutted and punched a woman who told him to calm down. Judge Penny Moreland imposed a 12-month prison sentence, suspended for 18 months.
References
Viv Graham Wikipedia
(Text) CC BY-SA