India




Maharashtra





Marathi




Sangli





Vita is a town and a municipal council in Sangli district in the Indian state of Maharashtra.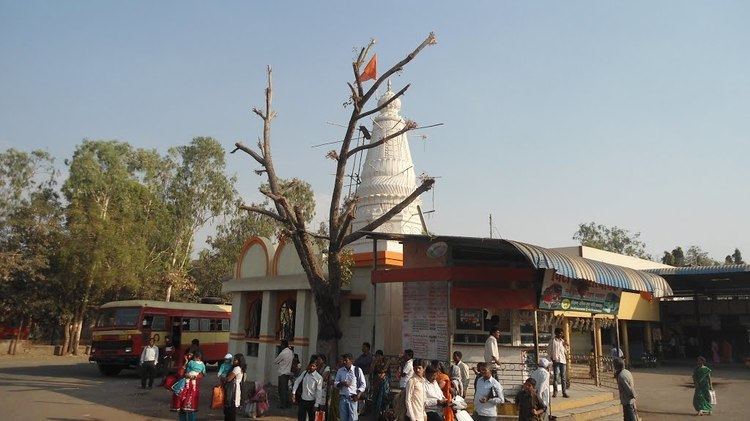 Vita is a town in Maharashtra in Sangli District. It is nicknamed "City of Gold". First CM of Maharashtra Shree. Yashwantraoji Chavhan completed his primary education here.Raje Ranade ( Konkanastha Brahmin) are the royal family of Vita and also known as the Inamdars of Vita.
In spite of water scarcity, people in Vita have displayed entrepreneurship in:
Jewellery: Vitekars are involved in jewellery all over India.
Agriculture: Vita produces excellent grapes. Sugarcane and pomegranates are also produced in abundance.
Textile
Poultry farming
Vita MIDC provides jobs .
Vita is well known for its festival celebrations. The biggest and best being Dusserra, wherein the palakhis of Revansiddha and Bhairavnatha compete against each other. Revansiddha GOD is considered as the guest of Vita hence its Palakhi is given the benefit of starting the race 100 meters ahead of Vita Bhairavnatha Palakhi. People from across the state come to see this event. Vita is also famous for its Bhairavnath Yatra. Vitekars celebrate all festivals including EID with equal enthusiasm.
Hindu maratha and Devang Koshti religion peoples have majority here. Also people from different religions likeMaratha , Devang Koshti, Buddhism, Islam, Jainism, Lingayat,also reside here. People having Surname Amane, Pawar , Jangam,Gaikwad,Deshmukh,Tarlekar, Rokade,Chothe, Lotake, Kadam, Patil, Mhetre, Varude, Pawar, etc... staying here.
All colleges in Vita are affiliated to the Shivaji University, Kolhapur. Bharati vidyapeeth English medium school vita, Adarsh group of Institutes founded by Adv.Sadashivrav Hanmantrao Patil and Adv.Vaibhavdada Sadashivrav Patil provides quality education through Adarsh Public school, Adarsh institute of technology (Degree and polytechnic college) and Adarsh college of Pharmacy.modern school is also in vita that is famous. IT has English ,marathi and semi English mediums has . There is college of science.
Marathi is the main language. Hindi and English are the other languages spoken besides certain community-specific languages.
Galai Bandhav gets published from The Weekly Vishal Vita every week which is The weekly news paper. This is the main source of information for people spread all over India for refinery business.
Government buses are the main source of transportation. Buses from Vita ply to different cities like Mumbai, Pune, Bangalore, Belgaum and Hyderbad frequently. There are many private buses which provide regular services to Banglore,Manglore,Udipi,Mumbai,Ahmedabad,Nashik,Pune.
Near by Railway Station is Karad (40 km away), Kirloskarwadi(35 km away), Takari (26 km away) and Miraj Jn (50 km away).
Type of buses:-
Yeshvanti - Renavi, Mayani etc.
Parivartan - Sangli, Karad, Pune, Mumbai etc.
Ashiad - Pune, Aurangabd.
Excellent connectivity to all major places in western Maharashtra through Maharashtra State Road Transport Corporation buses
Nearest Airport is Karad Airport ( 40 km away )
It is a town where 2 state highways connect with each other at 90 degree angle. The roads are well connected to the others parts of Maharashtra like Pune, Kolhapur, Solapur etc. & states like Karnataka & Andhra Pradesh. It is among few towns in Maharashtra to have signages all over the town
Lord Revansiddha Temple, 8 km from Vita. It is one of the most popular tourist destinations in Sangli district. This temple is symbolic of spirituality. The journey to this temple from Vita is full of twists & turns. One must visit this place to explore the magnificent structure & natural flow of water inside the temple through a small mountain kind of structure. This temple is considered to be "Jagruth ".It receives thousands of visitors and pilgrims every year.
Akara Mukhi Maruti Mandir in Alsand
Bhairavnath Mandir (Gramdaivat of vita)
Bhupalgad
Chourangi Nath Mandir 27.2km from Vita.south side of MIDC Kadegon
Dargoba temple at pare - is a temple with a scenic background of a lake and mountains
Dawlmalik baba dargah,Bhikawadi(bk),20km north of Vita.
Hanuman temple,Karad road
ISKON Temple (International Society for Krishna Consciousness)34 km South Near Tasgaon.
Kalandar Baba (Pir), Lengare.
Laxminarayan Puratan Vastu Sanghralay, Posewadi, Khanapur
Lord Siddhanath temple,Kharsundi.
Mahankaleshwar Temple, 9 km from vita, Pare Road.
Mayani Migratory Bird Sanctuary 20 km North of Vita
Mhaswadsiddha Mandir in Shitole Galli Vita
Old Ganpati Temple,Old Mahadev Mandir Ram Mandir Vitthal Mandir all are Hemadpanthiy in Bramhangali Vita
Panchlingeshwar Mahadev mandir At Panchlingnagar.
Panchmukhi Ganpati Temple in Shivaji Chowk.
Sagreshwar Sanctuary 30 km
Shukacharya mandir Palashi.
Vitthal Mandir / Kaleshwar Mandir in Ubhipeth & Manmath Mandir in Sonargali
Sulkai Mandir 3km from city On ShivMalhar Mount.Revanagar.
BhavaniDevi Mandar (Balawadi Kha) 26 km From Vita
Rajubuva Mandir (Ghoti Khurdh) 15 km From Vita
Vita, Maharashtra Wikipedia