Dr. Vinod Scaria (born 9 March 1981) is an Indian researcher pioneering in Precision Medicine and Clinical Genomics in India. His previous research was in the area of micro-RNA and long noncoding RNA biology. He is best known for sequencing the first Indian genome. He was also instrumental in the sequencing of The first Sri Lankan Genome, analysis of the first Malaysian Genome and sequencing and analysis of the Wild-type strain of Zebrafish. He was conferred the CSIR Young Scientist Award for biological sciences for developing computational tools to analyse genomic data, by the Prime Minister of India in September 2012.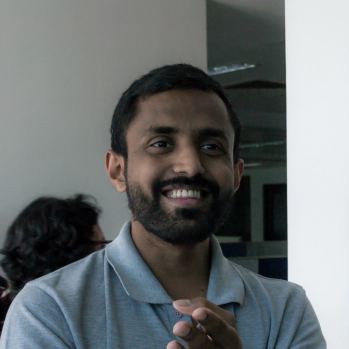 He is presently a scientist at CSIR Institute of Genomics and Integrative Biology and an adjunct faculty at Indraprastha Institute of Information Technology, Delhi.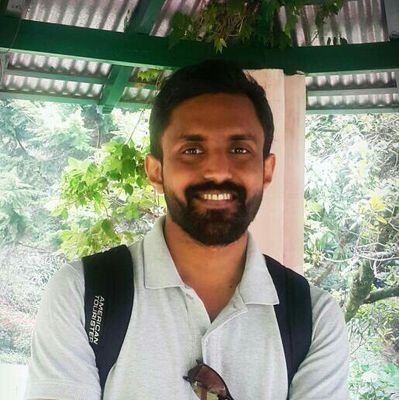 Vinod was born in, Tanzania in 1981. He did his schooling in Silver Hills Public School, Kozhikode, India. He studied for pre-degree course in St. Joseph's College, Devagiri and completed his undergraduate studies in medicine and surgery from Calicut Medical College with Gold Medals in Biochemistry and Physiology. He worked as a consultant for information technology at the Pain and Palliative Care society in Kozhikode. Later, he joined the CSIR Institute of Genomics and Integrative Biology, New Delhi, where he started his career as a researcher.
Dr. Scaria started his research career at Calicut Medical College in the area of medical ethics and health information on Internet. After joining the CSIR Institute of Genomics and Integrative Biology in 2005, he switched to computational biology and genome informatics. His notable researches include the identification of human micro-RNA which can target HIV virus. In 2009 he and his colleagues at the Institute of Genomics and Integrative Biology announced the sequencing of the wild-type strain of zebrafish and the sequencing of the first Human Genome from India. He also pioneered the use of social web for genome annotation, through mapping of TB genome. He and colleagues also discovered and designed enzyme silencers for mRNA, dubbed antagomiRzymes.His group also pioneered the use of social web, cloud computing and students for solving complex drug discovery problems for Neglected Diseases. Dr Scaria has also been involved in popularising personal genomics through meragenome.com and OpenPGx.
He has published numerous papers in international journals. He is also the Editorial Board member of many reputed International Journals including PLOS ONE, PeerJ and Journal of Translational Medicine. He was also the member of senate of the Academy of Scientific and Innovative Research (AcSIR).
He specialises in genome-scale data for Precision Medicine with reference to Pharmacogenetics. He was one of the pioneers to be able to systematically analyse personal genome data to derive pharmacogenetic maps. His research into population-specific genome scale data has provided one of the initial pharmacoepigenetic maps for Malaysia and Qatar.
Genomics for Understanding Rare Diseases India Alliance Network (GUaRDIAN) Vinod Scaria has been pioneering the application of genomics to diagnose and solve rare genetic diseases in India, including discovering novel variants. He, with his colleague Sridhar Sivasubbu co-founded a national network (GUaRDIAN) of clinicians and researchers working on rare disease genomics. He also co-authored a handbook on exome sequencing and analysis for clinicians. The GUaRDIAN consortium includes over 100 clinicians and researchers from over 25 medical and research centers making it one of the largest clinical genomics research networks in India working in the area of Rare Genetic Diseases.The research network has been quite successful in understanding variants associated with rare genetic diseases and be able to prevent them.
Genomics and other Omics Technologies to enable Medical Decisions (GOMED) Vinod Scaria has been involved in creating a unique programme along with his colleague Dr Mohammed Faruq which enable clinicians from across the country to tap into the rich expertise of CSIR Institute of Genomics and Integrative Biology in the area of genomics to enable fast and effective diagnosis of genetic diseases. This programme today has been widely utilized by hospitals across the country.
Vinod Scaria has been pioneering the analysis of genomic data from Arab, Middle Eastern populations. His lab contributed to understanding the genetic landscape of Pharmacogenetics in Qatar. He also pioneered the use of whole genome data to understand the geentic peidemiology of prevalent diseases in the region, including Familial Mediterranean Fever.
His lab also created one of the largest and comprehensive allele frequency resource for Arab populations. This database al mena (alleles for Middle East and North Africa) provides information on over 26 million variants indexing a number of whole genome and exome datasets from the region. He is also pioneering the creation of a comprehensive resource for disease variants in the Arab population, in collaboration with multiple researchers from the region.