Vinit Goenka (born 19 October 1971) is a politician and social activist from India. He is a member (IT) Taskforce – Ministry of Road Transport, Highways & Shipping. He was also co-convener of IT Cell Bharatiya Janata Party (BJP), India's biggest political party
Vinit was born on 19 October 1971 in Mumbai to a middle-class Marwadi family of Sh. Ramratan Goenka who was a clerk at Century Textile and Industries in Thane. After completing his schooling from KVP English High School, in 1988, he did his graduation from Mumbai University in 1991 and attained his post graduation in HR Administration in 1995.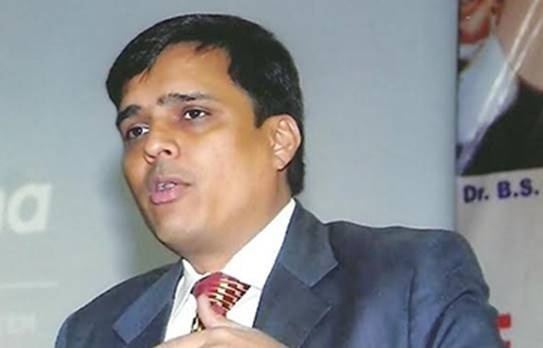 After completing his MBA, Vinit held his first job with Birla Consultancy and Software Services,as Human Resource Management officer in May 1995 and stayed there for three years.Then he moved on to Techspan and worked there for two years eventually making a move to global IT giant, IBM in July 2000. He worked there for three years in the HR departments before calling it a day in 2003 to take a plunge into active politics.
Inspired by the ideology of Integral humanism (India) and the philosophy of Rabindranath Tagore of Free India, chasing a dream of a truly Sovereign nation, "Where the mind is without fear and the head is held high, where knowledge is free…" (Chitto Jetha Bhayshunyo in Bangla), he resigned from his corporate career to enter active politics in 2003 as an active worker of the BJP.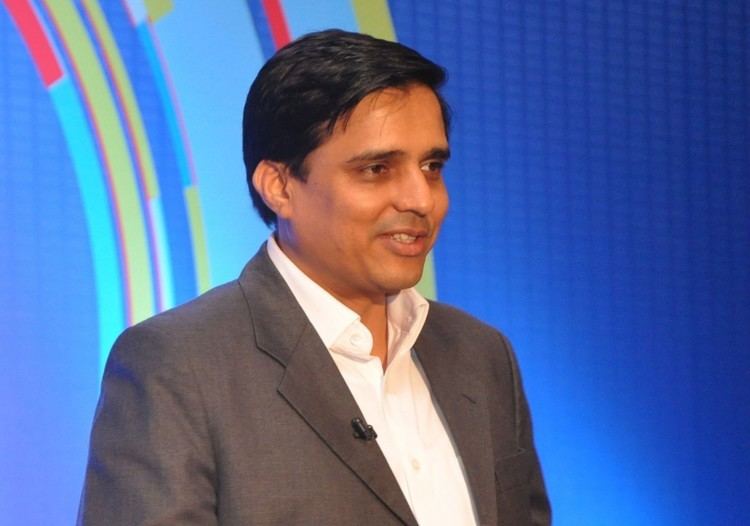 Vinit was appointed as a Member of IT Task Force under the Chairmanship of Shri Nitin Gadkari Ji, Hon'ble Minister for Shipping, Road Transport & Highways to facilitate simplification of procedures by leveraging the use of Information Technology (IT) in the Ministries of Shipping, Road Transport & Highways,in the context of Minimum Government Maximum Governance envisaged by Hon'ble Prime Minister.[1]
He was also appointed Co-Convener of the National IT Cell,BJP by party President Shri Rajnath Singh ji in 2013.[2] Besides the regular BJP IT Cell Initiatives,he played an important role in party's e-governance initiative and facilitating the interaction of industry bodies and associations with the party. He worked on E-Governance Policy enablement with Industry and has prepared papers on the same to be presented to the Government.
Under his initiative "#LetsTalkGovernance",a series of workshops were organized with select industry experts, intellectuals of the society with top leaders and think-tank of BJP. He has also worked with Hon. Prime Minister Shri Narendra Modi ji on preparing his 3D van for Delhi elections.
Vinit also handled the National Elections Social Media strategy. He mobilized all IT Cell and Social Media Cell Karyakartas for the National Election for 2014 at pan India level.He was also Incharge of Booth Pramukhs List Consolidation he has also instrumental in holding Audio Conferencing Call of Shri Narendra Modi ji with Booth Pramukhs.He organized several meetings of Leaders with Citizens and Karyakartas to mobilise team especially from corporate sector to work in party and increase voter's base. Many IIT, IIMs, Management Experts, Corporate joined in this Endeavour.
With an aim to provide India with world class highways which are bound to be safer and better, Vinit Goenka and T.V. Mohandas Pai kicked off a nationwide initiative "#ITforParivahan" for making governance effective through public participation by inviting 'suggestions' from various stakeholders in transportation sector and public at large.[3] He is currently spearheading a citizens movement that has brought the Mumbai Metro Line Mess issue to the forefront through campaign called as "#MumbaiMetroMess".[4]
Vinit is the youngest trustee and serving secretary of Uttan Krishi Sanshodhan Sanstha (UKSS), a charitable college located in Keshav Shrusti the RSS project. UKSS is involved in research activities in Agriculture and spread over 184 acres in Uttan Bhayendar near Mumbai. Keshavshrusti Krishi Tantra Niketan is formed under UKSS to provide 3 year diploma course in Agriculture affiliated to the University of Dapoli, Konkan. He was a founder member of "Centre for Knowledge Sovereignty (CKS)", an organization dedicated to preserving the sovereignty of India in all aspects.While working for the Nirman Foundation NGO, he helped in more than 3500 eye pledges of young students with aim for making India an eye surplus nation by 2025.Besides working on eradicating blindness from India, with the Nirman Foundation, Vinit also enables underprivileged housewives to turn entrepreneurs through various self-help groups in Mumbai.He has also undertook "Forum for Electoral Reforms" to envolve youth for casting there vote.
As policy enabler and public speaker, Vinit has participated and shared his thoughts in various reputed industry associations, forums and educational institutes on policy matters pertaining to e-governance and mobilization of masses and karyakartas in relation to social media strategy in the run-up to various elections since 2008.
Interop Delhi – 2014
Interop Mumbai -2014
ReTechCon 2014-RAI – Retailers Association of India
Economic Times – Amcham Summit – AMCHAM ET Avenues 2014
MAIT Summit -2014
DomainX Summit – Hyderabad 2014
IIM Lucknow (Noida Campus) - 2015