Vinesh is the daughter of wrestler Mahavir Singh Phogat's younger brother Rajpal and the cousin of wrestlers Geeta Phogat and Babita Kumari. Both her cousins have won gold in 55kg category in Commonwealth Games.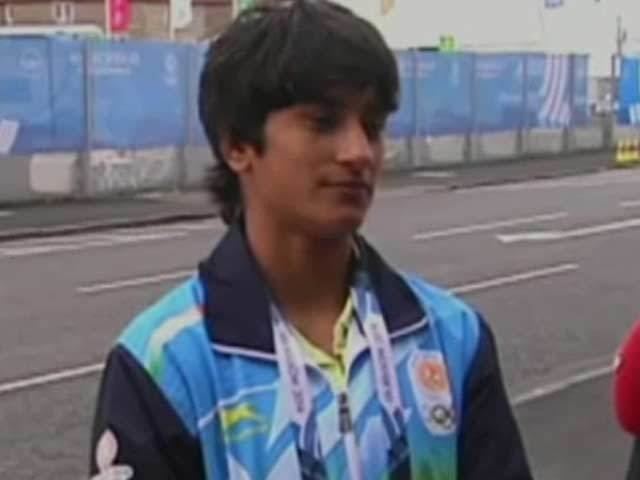 In allowing her cousins and herself to pursue competitive wrestling, her father and uncle had to deal with immense pressure and opposition from the community in their village in Haryana. They were adjudged as going against the morals and values of their community. Her cousin, Ritu Phogat, too is an international level wrestler and has won a gold medal at the 2016 Commonwealth Wrestling Championship.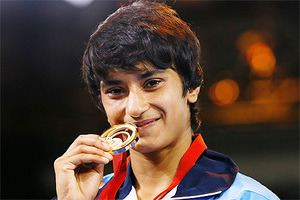 In the tournament in New Delhi, India, Vinesh won the bronze medal in the women's freestyle 51 kg category, winning 3:0 in the bronze medal bout through the repechage round to Tho-Kaew Sriprapa of Thailand.
In the first round, Vinesh won 3:1 against Nanami Irie of Japan. She then lost 1:3 in the quarter-finals to Tatyana Amanzhol of Kazakhstan who qualified for the final thus qualifying the Indian grappler for the repechage round.
In an exclusive tournament held in Johannesburg, South Africa, Vinesh finished second and won the silver medal in the women's freestyle 51 kg category, losing in the final round to Odunayo Adekuoroye of Nigeria.
Vinesh represented India in the women's freestyle 48 kg category at the 2014 Commonwealth Games in Glasgow, and won the gold medal.
In the quarter-finals, Vinesh faced Rosemary Nweke of Nigeria and beat her 5-0. Her semi-finals opponent was Jasmine Mian of Canada whom she beat 4-1. In the gold medal bout, she faced home favourite Yana Rattigan of England and won the gold medal, beating her 3-1.
At the Games in Incheon, South Korea, Vinesh won the bronze medal in the women's freestyle 48 kg category.
In the Round of 16, Vinesh faced Yongmi Pak from the People's Republic of Korea and beat her 3:1. Her quarter-finals opponent was Dauletbike Yakhshimuratova of Uzbekistan whom she overcame easily with a 5:0 scoreline. She lost 1:3 in the semi-finals to Eri Tosaka of Japan but qualified for the bronze medal bout and beat Narangerel Eredenesukh of Mongolia to win 4:0.
At the 2015 Asian Championships in Doha, Phogat won the silver medal in her category after losing the final to Yuki Irie of Japan. In the qualifying rounds held in Istanbul, to the 2016 Rio Olympics, she won the final beating the Polish wrestler Iwona Matkowska, and qualified to the Olympics in the process.
At the 2016 Summer Olympics in Rio, Vinesh reached the Quarter Finals and lost to Sun Yanan of China owing a knee injury.