Portugal




Norte




Vila Real




51,850



Vila Real is a municipality and simultaneously the capital and largest city of the Vila Real District, northern Portugal. The population in 2011 was 51,850, in an area of 378.80 km². The city proper had a population of 24,481 in 2001.
Vila Real is ranked number 7 in the Portuguese most livable cities survey of living conditions published by the Portuguese newspaper Expresso, in 2007.
The region shows traces of inhabitation during the paleolithic era, while the settlement of Panoias had a Roman presence. Vila Real itself was founded in 1289 by King Denis of Portugal, hence its name meaning Royal Town. It housed more members of the royal family during the Middle Ages than any other settlement in Portugal except the capital in Lisbon, and family Coats of Arms remain above old houses, some of which still occupied by those families. Vineyards were introduced to the municipality in 1764, growing red, white and rose wines for export. Despite its royal presence, Vila Real only gained city status under the Portuguese Republic in 1925.
Capela da Misericordia
Capela de Sao Bras e o tumulo de Teixeira de Macedo
Capela do Espirito Santo ou Capela do Bom Jesus do Hospital
Diogo Caos house
Carvalho Araujos house,
Brocas house
Marquesess house de Vila Real
Cathedral of Vila Real
St. Peters church
Bom Jesus do Calvario church
Clerigoss church or "Capela Nova"
Pelourinho de Vila Real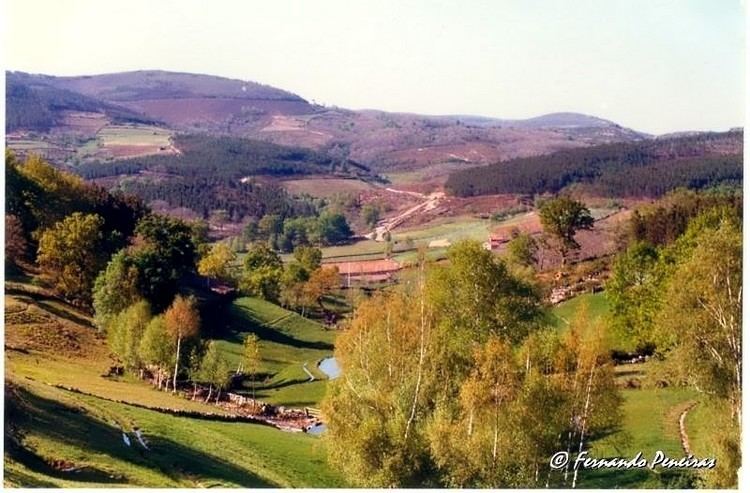 Located in a promontory, formed by the gorges of the Corgo and Cabril rivers, Vila Real has an elevation of 460 m. The Alvao and Marao mountains overlook the town on the North and West side, respectively, rising up to 1400 m.
Due to the geographical location, its climate is a mix between Temperate and Mediterranean. Winters are long, with negative temperatures and frequent frosts. In Summer, it is common to reach temperatures near 40 °C.
Archaeology and Numismatic Museum
Geology Museum at the Universidade de Tras-os-Montes e Alto Douro
Ethnographic Museum
Sound and Image Museum, at the Vila Reals Theatre
Vila Velha Museum
Vila Real, Portugal Wikipedia
(,)http://montedaquintaresort.com/uploads/media/photos/Vila%2520de%2520Rel.png(,)http://thumbs.media.smithsonianmag.com//filer/33/1d/331d7b8e-f3f7-403a-8c1a-d6625d6e8bb5/portugal_vila_real_solar_de_mateus_larger_aaa.jpg__701x466_q85_crop.jpg(,)http://eng.sograpevinhos.com/app/templates/img/areas/regioes/douro/big_historia_03a.jpg(,)http://www.asmaa-algarve.org/media/k2/items/cache/69b5f85da08d181d48515c6d41e3e0a5_XL.jpg(,)http://listoflights.org/images/leuchtfeuer/gross/D2246.jpg(,)http://upload.wikimedia.org/wikipedia/commons/thumb/2/26/VRSA_Center.jpg/800px-VRSA_Center.jpg(,)http://www.portugalnotavel.com/wp-content/uploads/2010/10/vila-real-de-santo-antonio1.jpg(,)http://upload.wikimedia.org/wikipedia/commons/c/c9/Ponte_Romana1.jpg(,)http://www.iberiahotels.eu/1%2520guias/portugal/algarve/images/vila-real-de-sto-antnio.jpg
(,)http://aminus3.s3.amazonaws.com/image/g0008/u00007590/i00219073/681966d083a790c82e75b91345c9caa5_large.jpg(,)http://www.manateevoyager.com/uploads/1/8/1/2/18120605/7815098.jpg%3F1000(,)http://www.apantropologia.org/congresso2013/wp-content/uploads/2012/09/800px-VilaRealSquare.jpg(,)https://c2.staticflickr.com/8/7311/9567521315_01a762bde8_b.jpg(,)http://www.portaldojardim.com/pdj/wp-content/uploads/videiras_douro.jpg(,)http://www.stripes.com/polopoly_fs/1.121673!/image/1279747778.JPG_gen/derivatives/landscape_490/1279747778.JPG(,)http://mw2.google.com/mw-panoramio/photos/medium/57611067.jpg(,)http://mw2.google.com/mw-panoramio/photos/medium/48758565.jpg(,)http://mw2.google.com/mw-panoramio/photos/medium/79246054.jpg(,)http://quintaboavista.com/images/Douro_Vila_Real.jpg(,)https://www.pixoto.com/images-photography/landscapes/mountains-and-hills/alvao-natural-park-108415674.jpg(,)http://upload.wikimedia.org/wikipedia/commons/b/b9/Centro_Com._Dolce_Vita_Douro_-_Vila_Real_(Portugal).jpg(,)http://mw2.google.com/mw-panoramio/photos/medium/63328106.jpg(,)http://mw2.google.com/mw-panoramio/photos/medium/107651231.jpg(,)http://www.stripes.com/polopoly_fs/1.121674!/image/1898401650.JPG_gen/derivatives/landscape_490/1898401650.JPG
(,)http://www.tide-forecast.com/tidelocationmaps/Vila-Real-de-Santo-Antonio-Portugal.10.gif(,)http://cdn3.vtourist.com/19/5075394-Great_Food_Vila_Real.jpg(,)http://www.vilarealuncovered.com/Portals/VilaReal/home/vila-real-uncovered.jpg(,)http://media-cdn.tripadvisor.com/media/photo-s/03/19/f3/73/chaxoila-delicious-food.jpg(,)http://www.theportugalnews.com/uploads/news/IMG_6683.JPG(,)http://in-the-algarve.com/wp-content/uploads/2013/02/Vila_Real_de_Santo_Antonio-1024x768.jpg(,)https://s-media-cache-ak0.pinimg.com/736x/c8/42/fb/c842fbc2220c26bc352283d6fd587b47.jpg(,)http://www.algarvean-properties.com/wpimages/wpc1d5d3b1_06.png(,)http://monte-gordo-portugal.com/images/vila-real-monte-gordo.jpg(,)https://s-media-cache-ak0.pinimg.com/736x/ca/33/e6/ca33e648161d25c845a04f2bed03079f.jpg
(,)http://www.algarveuncovered.com/Portals/0/images/au-banner.jpg(,)http://riotimesonline.com/wp-content/themes/stylebook/timthumb.php%3Fsrc%3Dhttp%253A%252F%252Friotimesonline.com%252Fwp-content%252Fuploads%252F2013%252F11%252FCADEG1-700x525.jpg%26q%3D90%26w%3D795%26h%3D470%26zc%3D1(,)https://kiwidutch.files.wordpress.com/2010/11/vila-nova-de-cerveira-medieval-festival-restaurant-1k-small.jpg%3Fw%3D640%26h%3D480(,)http://gailatlarge.com/blog/wp-content/uploads/2014/05/gailatlarge-GEF_9282.jpg(,)http://www.eurail.com/sites/eurail.com/files/styles/main_popup_big_image/public/colete_encarnado_vila_franca_de_xira_portugal.jpg%3Fitok%3DyySuLT0p(,)http://www.spainforreal.com/wp-content/uploads/2014/11/Romeria_blog.jpg(,)http://meravista.com/sites/default/files/Blog_Images/wedding/faro_seafood_fest/festa_da_ria_formosa_algarve_1.jpg(,)http://thingstodo.viator.com/portugal/files/2015/02/Viator_Loule_Market.jpg
(,)http://ntransfers.com/blog/wp-content/uploads/2011/07/centro-cultural-antonio-aleixo.jpg(,)http://cdn1.vtourist.com/19/4595334-Vila_Real_de_Santo_Antonio_Portugal_Vila_Real_de_Santo_Ant243nio.jpg(,)http://meravista.com/sites/default/files/taxonomy_images/Algarve_Vila_Real_de_Santo_Antonio_Villa.jpg(,)http://static.panoramio.com/photos/large/94699413.jpg(,)http://static.panoramio.com/photos/large/40360684.jpg(,)http://images.turismoenportugal.org/Centro-Cultural-Antonio-Alexio-Vila-Real-de-Santo-Antonio.jpg(,)http://cdn1.lomography.com/86/cd8940a6221c2f74f3f70aef9a4514e6ed979b/525x576x2.jpg%3Fauth%3De6d2e8045d514f84e2758c626c21e20d59f576e5(,)http://cache1.asset-cache.net/gc/140370016-vila-real-de-santo-antnio-lighthouse-gettyimages.jpg%3Fv%3D1%26c%3DIWSAsset%26k%3D2%26d%3DHl9pZNnoTvNCfBhiN0Pgnz13hqCVx3Qm%252Fc6t88YrgKE%253D(,)http://mw2.google.com/mw-panoramio/photos/medium/64266534.jpg
(,)http://www.travel-in-portugal.com/sites/default/files/photos/vila-real-square.jpg(,)http://media-cdn.tripadvisor.com/media/photo-s/02/39/1b/54/filename-dsc-0938s-jpg.jpg(,)http://www.travel-in-portugal.com/sites/default/files/photos/vila-real-maio.jpg(,)http://www.planetware.com/photos-large/P/portugal-algarve-vila-real-de-santo-antonio-marques-de-pombal-square.jpg(,)http://www.travel-in-portugal.com/sites/default/files/photos/vila-real-building.jpg(,)http://www.travel-in-portugal.com/sites/default/files/photos/vila-real-misericordia.jpg(,)http://media-cdn.tripadvisor.com/media/photo-s/01/7f/45/6a/palacio-de-mateus.jpg(,)http://media-cdn.tripadvisor.com/media/photo-s/01/76/2a/48/praca-marques-de-pombal.jpg(,)http://media-cdn.tripadvisor.com/media/photo-s/01/7f/57/58/nasza-dzielnia-d.jpg(,)http://images2.mygola.com/6f277b3e89ea86906faf511d6eb8543b_1357015107_l.jpg(,)http://www.travel-in-portugal.com/sites/default/files/photos/vila-real-sao-dinis.jpg(,)http://farm4.static.flickr.com/3541/3765188178_3c3126edba.jpg