Genres

Jazz


Name

Vijay Iyer




Website

vijay-iyer.com





Associated acts

Fieldwork




Instruments

Piano


Role

Jazz Pianist







Born

October 26, 1971 (age 51) Albany, New York, United States (

1971-10-26

)


Occupation(s)

Musician, composer, producer




Spouse

Christina Sunita Leslie (m. 1999)




Movies

Freedom Now: Wadada Leo Smith Golden Quartet


Albums

Break Stuff, Holding It Down: The Veterans, Tragicomic, Historicity, Panoptic Modes




Similar

Tyshawn Sorey, Rudresh Mahanthappa, Wadada Leo Smith




Profiles




Facebook

Twitter

Myspace
Vijay iyer trio jazz baltica 2011
Vijay Iyer (born October 26, 1971) is an American jazz pianist, composer, bandleader, producer, electronic musician, and writer based in New York City. He is a 2013 MacArthur Fellow. He became the Franklin D. and Florence Rosenblatt Professor of the Arts (in the Department of Music) at Harvard University in early 2014.
Contents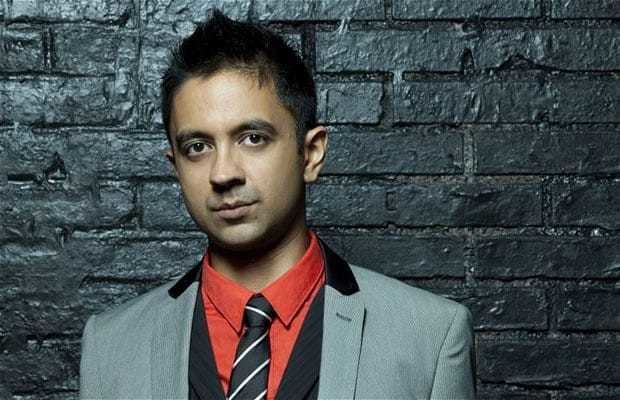 Vijay iyer trio npr music tiny desk concert
Early life and education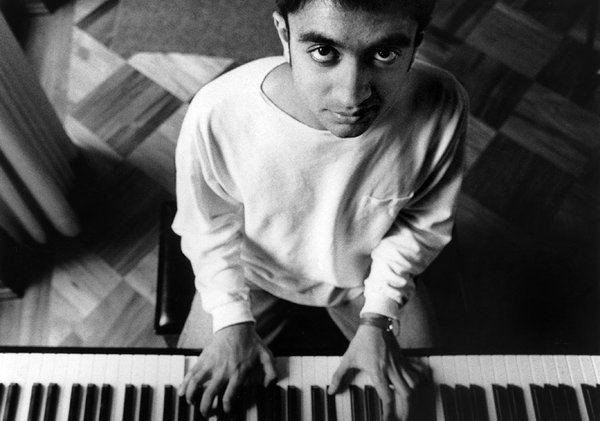 Born in Albany and raised in Fairport, New York, Iyer is the son of Indian Tamil immigrants to the United States. He received 15 years of Western classical training on violin beginning at the age of 3. He began playing the piano by ear in his childhood and is mostly self-taught on that instrument.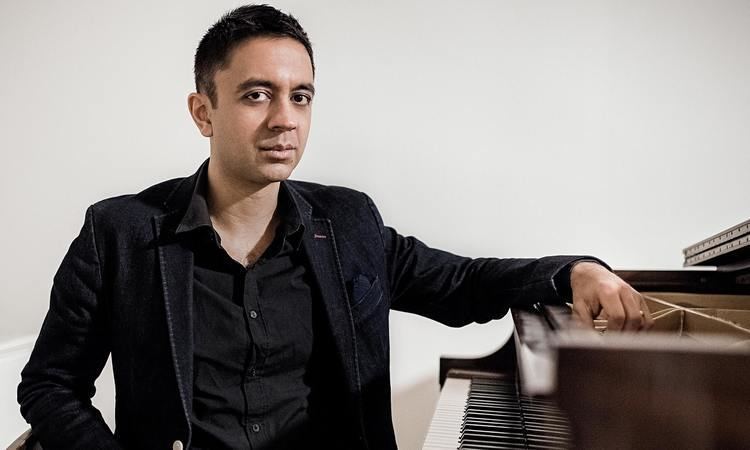 After completing an undergraduate degree in mathematics and physics at Yale University, Iyer attended the University of California, Berkeley, initially to pursue a doctorate in physics. Iyer continued to pursue his musical interests, playing in ensembles led by drummers E. W. Wainwright and Donald Bailey. In 1994 he started working with Steve Coleman and George E. Lewis.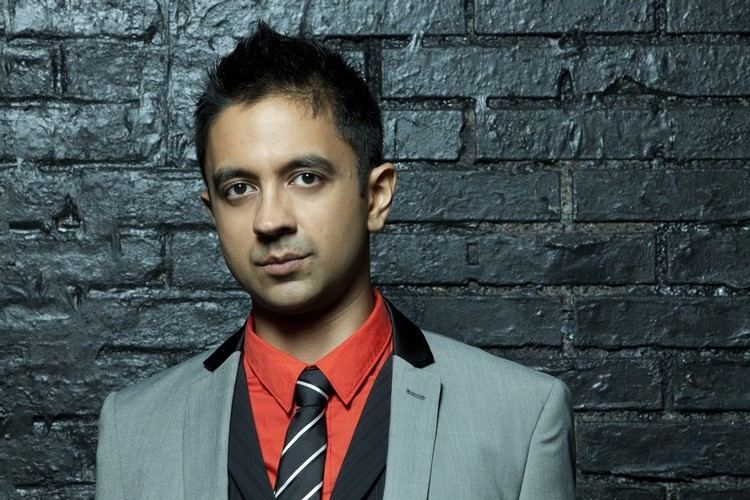 In 1995, concurrent to his composing, recording and touring activities, he left the Berkeley physics department and assembled an interdisciplinary Ph.D. program in Technology and the Arts, focusing on music cognition. His 1998 dissertation, Microstructures of Feel, Macrostructures of Sound: embodied cognition in West African and African-American Musics, applied the dual frameworks of embodied cognition and situated cognition to music. His graduate advisor was music perception and computer music researcher David Wessel, with further guidance from Olly Wilson, George E. Lewis, Donald Glaser, and Erv Hafter.
Performing
Iyer performs around the world with ensembles, most frequently in his trio with Stephan Crump and Marcus Gilmore, featured on three albums: Break Stuff (2015, ECM), Accelerando (2012, ACT) and Historicity (2009, ACT). He has worked with Amiri Baraka, Steve Coleman, Roscoe Mitchell, Wadada Leo Smith, dead prez, Amina Claudine Myers, Butch Morris, George E. Lewis, Steve Lehman, Miya Masaoka, Trichy Sankaran, Pamela Z, Burnt Sugar, Karsh Kale, Tyshawn Sorey, Oliver Lake, DJ Spooky, Das Racist, Imani Winds, and Robert Stewart (saxophonist).
In 2003, Iyer premiered his first collaboration with poet-producer-performer Mike Ladd, titled In What Language?, a song cycle about airports, fear, and surveillance before and after 9/11, commissioned by the Asia Society.
Iyer's next project with Ladd, Still Life with Commentator, a satirical oratorio about 24-hour news culture in a Time of war, was co-commissioned by UNC-Chapel Hill and the Brooklyn Academy of Music for its 2006 Next Wave Festival. It was released on CD by Savoy Jazz.
Their third major collaboration, Holding it Down: The Veterans' Dreams Project, focuses on the dreams of young American veterans from the 21st century wars in Iraq and Afghanistan, and was commissioned by Harlem Stage to premiere in 2012. It was released on CD by Pi Recordings in 2013.
In 1996, Iyer began collaborating with saxophonist Rudresh Mahanthappa, resulting in five albums under Iyer's name (Architextures (1998), Panoptic Modes (2001), Blood Sutra (2003), Reimagining (2005), and Tragicomic (2008)), three under Mahanthappa's name (Black Water, Mother Tongue, Code Book), and their duo album Raw Materials (2004).
Composing
Iyer has been active as a composer of concert music. His composition Mutations I-X was commissioned and premiered by the string quartet Ethel in 2005. It was released on CD by ECM Records in 2014. His orchestral work Interventions was commissioned and premiered in 2007 by the American Composers Orchestra conducted by Dennis Russell Davies. Iyer co-created the score for Teza (2009), by the filmmaker Haile Gerima. He collaborated with filmmaker Bill Morrison on the short film and audiovisual installation Release, commissioned by the Eastern State Penitentiary (2009) in Philadelphia, Pennsylvania, which is now operated as an historic site.
In 2011 he created Mozart Effects, commissioned by the Brentano String Quartet as a response to an unfinished fragment by Mozart. He also created and performed the score to UnEasy, a ballet choreographed by Karole Armitage and commissioned by Central Park Summerstage. In 2012 the Silk Road Ensemble debuted his commissioned piece, Playlist for an Extreme Occasion, which appears on their 2013 album A Playlist Without Borders. In 2013 the International Contemporary Ensemble premiered his composition Radhe Radhe: Rites of Holi, a large-scale collaboration with filmmaker Prashant Bhargava commissioned by Carolina Performing Arts in commemoration of the centenary of Igor Stravinsky's work The Rite of Spring. In 2013 Brooklyn Rider premiered and recorded his string quartet "Dig the Say". In 2014 Iyer premiered Time, Place, Action, a piano quintet which he performed with the Brentano Quartet, and "Bruits", a sextet for Imani Winds and pianist Cory Smythe. Later that year the moving images by Bhargava, combined with Iyer's music, were released on ECM Records. In 2015 Iyer had pieces premiered by cellist Matt Haimovitz ("Run" for solo cello, an overture to Bach's Cello Suite No. 3) and violinist Jennifer Koh ("Bridgetower Fantasy," a companion piece to Beethoven's "Kreutzer" Sonata). His concert works are published by Schott Music.
Teaching and writing
In 2014 Iyer joined the senior faculty in the Department of Music at Harvard University as the Franklin D. and Florence Rosenblatt Professor of the Arts. Previously Iyer was a faculty member at the Manhattan School of Music, New York University, The New School, and the School for Improvisational Music. His writings appear in various journals and anthologies. He is a Steinway artist and uses Ableton Live software. He is the 2015-2016 Artist in Residence at the Metropolitan Museum of Art.
Awards and honors
The jazz album Break Stuff received five stars (highest rating) in the March 2015 issue of Down Beat magazine, was listed as one of the best albums of 2015 in Time, NPR, Slate, the New York Times, the Los Angeles Times, the Boston Globe, Allmusic, and PopMatters, and won the Preis der deutschen Schallplattenkritik (the German Record Critics' prize) of the year.
Accelerando was voted No. 1 Jazz Album of the Year for 2012 in three critics' polls surveying hundreds of critics worldwide, hosted by Down Beat, Jazz Times, and Rhapsody, and also was chosen as jazz album of the year by NPR, the Los Angeles Times, PopMatters, and Amazon.com. Historicity was a 2010 Grammy nominee for Best Instrumental Jazz Album, and was named No. 1 Jazz Album of 2009 in the New York Times, the Los Angeles Times, the Chicago Tribune, the Detroit Metro Times, National Public Radio, PopMatters, the Village Voice Jazz Critics Poll, and the Down Beat International Critics Poll. The trio won the 2010 Jazz ECHO Award for best international ensemble and the 2012 Down Beat Critics Poll for jazz group of the year. Iyer was named the 2010 Musician of the Year and 2012 Pianist of the Year by the Jazz Journalists Association.
Iyer received the 2003 Alpert Award in the Arts, a 2006 fellowship from the New York Foundation for the Arts, and commissioning grants from the Rockefeller Foundation, the New York State Council on the Arts, Creative Capital, the Mary Flagler Cary Charitable Trust, the American Composers Forum, Chamber Music America, and Meet the Composer. He was named one of the "50 most influential global Indians" by GQ India, and he received the 2010 India Abroad Publisher's Award for Special Excellence.
He was awarded a 2012 Doris Duke Performing Artist Award, the 2012 Greenfield Prize for Music, and an unprecedented "triple crown" in the 2012 Down Beat International Jazz Critics Poll, in which he was voted Artist of the Year, Pianist of the Year, Small Group of the Year (for the Vijay Iyer Trio), Album of the Year (for Accelerando), and Rising Star Composer of the Year. He received a 2013 MacArthur Fellowship, a 2013 Trailblazer Award by the Association of South Asians in Media, Marketing and Entertainment (SAMMA), and a 2013 ECHO Award for Best Jazz Pianist (International). He was voted 2014 Pianist of the Year and 2015 Jazz Artist of the Year in the Down Beat International Jazz Critics Poll.
As leader and co-leader
Memorophilia (1995, Asian Improv)
Poisonous Prophets (1997, Recorded at Mobius Music, San Francisco, 12/97, unreleased)
Architextures (1998, Asian Improv/Giant)
Panoptic Modes (2001, Red Giant)
Your Life Flashes (2002, Pi) (as the trio Fieldwork, with Aaron Stewart & Elliot Humberto Kavee)
In What Language? (2003, Pi) (in collaboration with Mike Ladd)
Blood Sutra (2003, Artists House)
Reimagining (2005, Savoy Jazz)
Simulated Progress (2005, Pi) (as the trio Fieldwork, with Steve Lehman & Elliot Humberto Kavee)
Raw Materials (2006, Savoy Jazz) (in duo with Rudresh Mahanthappa)
Still Life with Commentator (2007, Savoy) (in collaboration with Mike Ladd)
Door (2008, Pi) (as the trio Fieldwork, with Steve Lehman & Tyshawn Sorey)
Tragicomic (2008, Sunnyside)
Historicity (2009, ACT) as Vijay Iyer Trio
Solo (2010, ACT)
Tirtha (2011, ACT) (in collaboration with Prasanna and Nitin Mitta)
Accelerando (2012, ACT) as Vijay Iyer Trio
Holding It Down: The Veterans' Dreams Project (2013, Pi) (in collaboration with Mike Ladd)
Mutations (2014, ECM) (solo and with string quartet & electronics)
Radhe Radhe: Rites of Holi (2014, ECM) [film by Prashant Bhargava, music by Iyer]
Break Stuff (2015, ECM) as Vijay Iyer Trio
A Cosmic Rhythm with Each Stroke (2016, ECM) with Wadada Leo Smith
Far from Over (2017, ECM) as Vijay Iyer Sextet
Compilations
MONK MIX: Remixes & interpretations of music by Meredith Monk (2012, The House Foundation)
Talvin Singh, OK (deluxe edition) (2010, Island)
Mendi + Keith Obadike present Crosstalk: American Speech Music (various artists), (2008, Bridge)
Juncture (2004, Pi)
With Arturo O'Farrill
The Offense of the Drum (Motéma, 2014)
With Pete Robbins
Pyramid (Hate Laugh, 2014)
With Wadada Leo Smith
Spiritual Dimensions (Cuneiform, 2009)
Tabligh (Cuneiform, 2008)
Eclipse (concert film, 2005)
A Cosmic Rhythm with Each Stroke (ECM, 2016)
With Trio Three
Wiring (Intakt, 2014)
As sideman
With Rez Abbasi
Suno Suno (Enja, 2011)
Things to Come (Sunnyside, 2009)
With Aggregate Prime (Ralph Peterson)
Dream Deferred (Aggregate Prime, 2016)
With Amiri Baraka
The Shani Project (Brown Sound International, 2004)
With Rafiq Bhatia
Yes It Will (Rest Assured, 2012)
With Burnt Sugar
Blood on the Leaf: Opus No. 1 (2000)
That Depends On What You Know (2001)
The Rites: Conductions Inspired by Stravinsky's Le Sacre du Printemps (2003)
Black Sex Yall Liberation & Bloody Random Violets (2003)
Not April in Paris: Live from Banlieus Bleues (2004)
If You Can't Dazzle Them With Your Brilliance, Then Baffle Them With Your Blisluth (2005)
More Than Posthuman: Rise of the Mojosexual Cotillion (2006)
All Ya Needs That Negrocity (2011)
With Steve Coleman
The Ascension to Light (BMG France, 1999)
The Sonic Language of Myth (BMG France, 1998)
Genesis (BMG France, 1997)
Myths, Modes and Means: Live at Hot Brass, Paris (BMG France, 1995)
With Das Racist
Sit Down, Man (Greedhead / Mad Decent, 2010)
With Dave Douglas
Orange Afternoons (Greenleaf, 2011)
With Mike Ladd
Mike Ladd Presents Father Divine (ROIR, 2005)
Negrophilia: The Album (Thirsty Ear, 2005)
The Nostalgialator (!K7, 2004)
With Steve Lehman
Demian as Posthuman (Pi, 2005)
With Rudresh Mahanthappa
Code Book (Pi, 2006)
Mother Tongue (Pi, 2004)
Black Water (Red Giant, 2002)
With Roscoe Mitchell
Far Side (ECM, 2007)
Song for My Sister (Pi, 2002)
Compositions recorded by others
Run for solo cello, performed by Matt Haimovitz on Overtures to Bach (Oxingale, 2015)
Dig The Say for string quartet, performed by Brooklyn Rider on Brooklyn Rider Almanac (Mercury Classics, 2014)
Playlist for an Extreme Occasion performed by Silk Road Ensemble on Playlist Without Borders (Sony Classical, 2013)
"Playlist One (Resonance)" for solo violin, performed by Cornelius Dufallo (Innova Records, 2012)
References
Vijay Iyer Wikipedia
(Text) CC BY-SA