Victoria Toensing (1941) is a lawyer, and partner with her husband, Joseph DiGenova, in the Washington law firm DiGenova and Toensing. Her practice specializes in white-collar criminal defense, regulatory inquiries, and legislative advocacy. She has appeared as a legal commentator on several networks including CNN, Fox News, and MSNBC.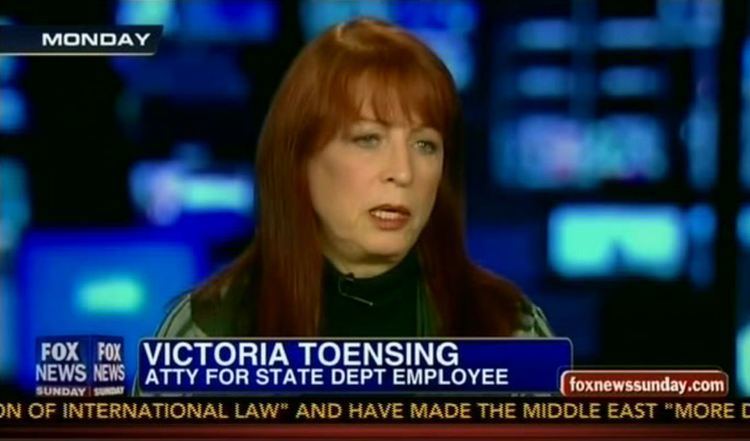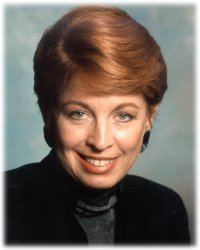 Toensing graduated from Indiana University in 1962, matriculating in education. She taught high-school English until she entered law school, earning a J.D. from the University of Detroit School of Law in 1975.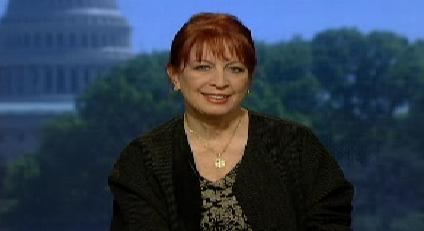 In 1981, Toensing became chief counsel to Arizona Senator Barry Goldwater on the Senate Select Committee on Intelligence, where she helped draft the Intelligence Identities Protection Act of 1982. In 1984, she joined the Reagan administration as a deputy assistant attorney general, where she headed the "Terrorism Unit", the first working group in the Department of Justice to investigate and prosecute terrorism-related crimes.
As part of her work in the Department of Justice (DoJ), Toensing managed the government's legal efforts during the terrorist hijacking of TWA Flight 847, the bombing of Pan Am flight 103 and the takeover of the cruise ship Achille Lauro. She also supervised savings and loan fraud cases, prosecuted nuclear industry regulation cases, securities fraud, and fraud and bribery in the banking industry. In 1988, she entered private practice.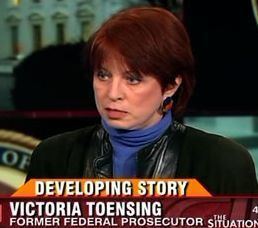 Emily Bazelon of Slate.com has called Toensing "a blanketer of the airwaves about the tawdriness of the Lewinsky affair." Toensing and her husband made regular appearances on television claiming that they were the target of investigations by Clinton Administration.
Toensing was retained by media organizations to comment on the Plame Affair. In March 2005 Toensing submitted an amicus curiae brief on behalf of Matt Cooper and Judith Miller, two journalists who were subpoenaed in the Valerie Plame investigation for refusing to reveal information obtained from confidential sources.
In the brief, she "argued that the law couldn't have been broken when Valerie Plame's cover as a CIA agent was blown because her status wasn't really covert." She also contended that Ms. Plame did not have a cover to be blown, citing a July 23, 2004, article in the Washington Times which argued that Valerie Plame's status as an undercover CIA agent may have been known to Russian and Cuban intelligence operations prior to the article (by Robert Novak) that revealed her status as a CIA employee.
Toensing supported former Tennessee Senator Fred Thompson in the 2008 presidential election.