Spouse

Dawn Rose (m. ?–2001)







Full Name

Yee Keung Victor Wong

Born

July 30, 1927 (age 74) (

1927-07-30

)

Children

Anton Wong, Lyon Wong, Duncan Wong, Heather Wong, Emily Wong

Siblings

Sara Wong Lum, Shirley Wong Frentzel, Zeppelin Wong, Betty Wong

Movies




Died

September 12, 2001 (aged 74) Locke, California

Similar

Max Elliott Slade, Michael Treanor, Dennis Dun
Victor wong actor born 1927
Yee Keung Victor Wong (traditional Chinese: 黃自強; simplified Chinese: 黄自強; pinyin: Huáng Zìqiáng; Jyutping: Wong4 Zi6koeng4; 30 July 1927 – 12 September 2001) was an American character actor of Chinese descent who appeared in supporting roles throughout the 1980s and 1990s. He is widely known for his role as Chinese sorcerer Egg Shen in John Carpenter's 1986 film Big Trouble in Little China.
Contents
Education

Victor Wong studied political science and journalism at the University of California, Berkeley and Theology at the University of Chicago under Paul Tillich, Reinhold Niebuhr and Martin Buber. When he returned to San Francisco, Wong resumed his studies at the San Francisco Art Institute under Mark Rothko.
Acting career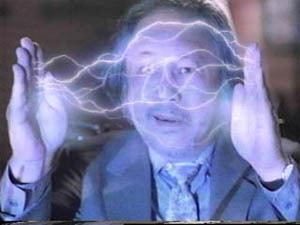 After his news career ended, Wong turned to acting, starting in the local Asian American theatre and later landing larger roles on the stages New York City. In October 1980, Wong made his Asian American Theater Company (AATC) debut in San Francisco by appearing in their production of Paper Angels by Genny Lim. He was on Social Security Disability Insurance at the time.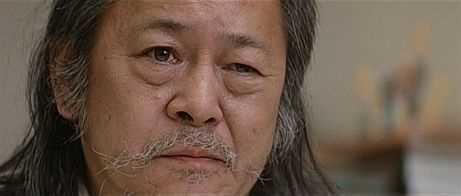 His stage work led to television work and eventually, into movies. In between film roles, Wong lived in Sacramento, California, where he supported the local performing arts. In 1992, he acted in the Hong Kong film, Cageman (笼民). He later starred as the grandfather, Mori Tanaka (strangely changed to Mori Shintaro for 3 Ninjas Kick Back), in the popular 3 Ninjas franchise, and the cult-classics, Big Trouble in Little China and Tremors.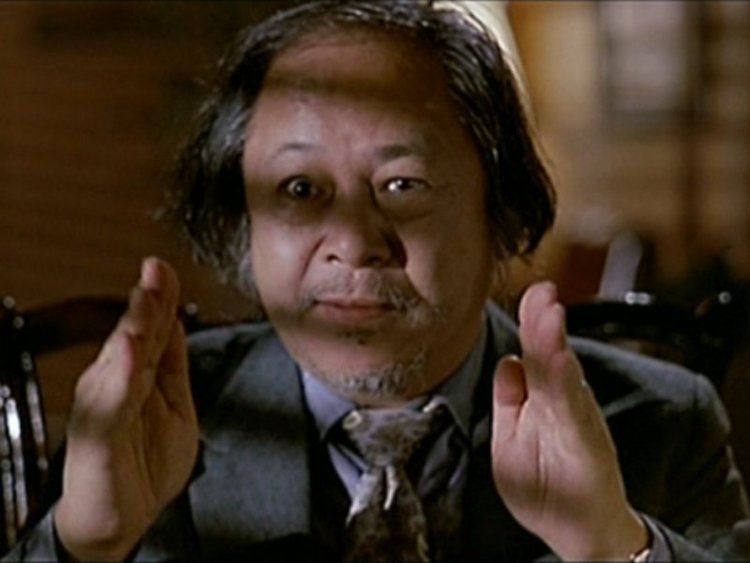 Film director Wayne Wang called Victor Wong his role model for living life.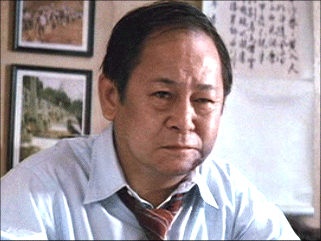 Director Bernardo Bertolucci had trouble with Wong on the set of The Last Emperor amid arguments over historical authenticity and cut most of Wong's scenes in the film, which won the Best Picture Oscar for 1987.
He retired from acting in 1998 after suffering two strokes, which also contributed to his death on September 12, 2001 from heart failure.
Association with the Beat Generation
In the 1950s, while studying art under Mark Rothko, Victor Wong had his first art exhibition at the City Lights Bookstore. During this time, Wong befriended Lawrence Ferlinghetti. He illustrated Oranges, Dick McBride's first collection of poetry, which was handset and printed at the Bread and Wine Mission in 1960. He met Jack Kerouac in the early 1960s, who chronicled their meeting in his novel Big Sur (1962). In the novel, Wong is characterised as "Arthur Ma".
Personal life
Wong's parents both came from China. His father, Sare King Wong, was born and raised in Guangdong province, and later moved to Shanghai as a news journalist; his mother was a devout Christian. His siblings were Sara Wong Lum, Zeppelin Wong, Shirley Wong Frentzel, Betty Wong. He was fluent with both English and Cantonese, which helped lead his acting career to Hong Kong. Victor Wong lived in Sacramento, California.
Wong was married four times: to Olive Thurman Wong (daughter of civil rights activist Howard Thurman), Carol Freeland, Robin Goodfellow, and Dawn Rose. He had two daughters, Emily and Heather, and three sons, Anton, Lyon, and Duncan. His son, Lyon Wong, died in 1986 after being attacked by a young man while walking home in Sacramento.
Death
On the morning of September 11, 2001 Wong had turned on the television to watch the news when he learned of the terrorist attacks on New York City and Washington, D.C.. He and his wife Rose spent all day watching the news and trying to discern the fate of Wong's sons, who lived in New York and, as they ultimately learned, were unharmed. Rose finally went to bed in the evening, but Wong stayed up and continued to follow the news. The resulting exhaustion and the two strokes he had suffered years earlier took their toll, and Wong died of a heart attack at some point during the morning of September 12. Wong was 74 years old.
Filmography
Actor
1998
3 Ninjas: High Noon at Mega Mountain
as
Grandpa Mori
1997
Seven Years in Tibet
as
Chinese 'Amban'
1996
Paper Dragons
as
Master Chang
1996
The Devil Takes a Holiday
as
Chi Chi
1996
Poltergeist: The Legacy (TV Series)
as
Lee Tzin-Soong
- Fox Spirit (1996) - Lee Tzin-Soong
1995
The Adventurers
as
Uncle Nine
1995
The Stars Fell on Henrietta
as
Henry Nakai
1995
3 Ninjas: Knuckle Up
as
Grandpa
1994
Due South (TV Series)
as
Coo
- Chinatown (1994) - Coo (uncredited)
1994
Give & Take... Oh! Shit!
as
Johnny
1994
3 Ninjas Kick Back
as
Grandpa
1993
The Joy Luck Club
as
Old Chong
1990
Legacy (TV Movie)
as
Larry Chow
1990
Midnight Caller (TV Series)
as
Phil Wong
- The Language Barrier (1990) - Phil Wong
1990
Forbidden Nights (TV Movie)
as
Ho
1990
Fatal Vacation
as
Grandpa
1989
Life Is Cheap... But Toilet Paper Is Expensive
as
Blind Man
1989
A Fine Romance (TV Series)
as
Lon Mo Wah
- The Tomas Crown Affair (1989) - Lon Mo Wah
1989
Eat a Bowl of Tea
as
Wah Gay
1988
Beauty and the Beast (TV Series)
as
Dr. Wong
- China Moon (1988) - Dr. Wong
1987
Prince of Darkness
as
Prof. Howard Birack
1987
The Last Emperor
as
Chen Pao Shen
1986
The Golden Child
as
The Old Goupa
1986
Shanghai Surprise
as
Ho Chong
1986
Big Trouble in Little China
as
Egg Shen
1985
Year of the Dragon
as
Harry Yung
1984
American Playhouse (TV Series)
as
Chin Gung / Fung Leung
- Paper Angels (1985) - Chin Gung
- Nightsongs (1984) - Fung Leung
1985
Dim Sum: A Little Bit of Heart
as
Uncle Tam
1951
Search for Tomorrow (TV Series)(1975-1976)
Self
1990
Maxine Hong Kingston: Talking Story (TV Movie)
as
Self
Archive Footage
2017
Welcome to the Basement (TV Series)
as
Egg Shen
- Big Trouble in Little China (2017) - Egg Shen
References
Victor Wong (actor born 1927) Wikipedia
(Text) CC BY-SA