Role

Musician




Name

Victor Smolski





Labels

Nuclear Blast


Years active

1983–present




Parents

Dmitry Smolsky







Birth name

Viktor Dmitrievich Smol'skii




Genres

Heavy metal, power metal, progressive metal, speed metal, classical music


Instruments

Guitar, bass, keyboard, piano, cello, sitar




Music groups

Rage (Since 1999), Mind Odyssey


Albums

Welcome to the Other Side, Soundchaser, Speak of the Dead, Unity, 21


Profiles




Myspace




Occupation(s)

Musician, songwriter



Guitar tips of victor smolski rage
Victor Smolski (Belarusian: Віктар Дзмітрыевіч Смольскі, born 1 February 1969) is a musician, producer, composer, teacher, author of one of the most successful German guitar learning DVDs, School of Metal. He was a member of the German heavy metal band Rage, from 1999 until 2015. The guitarist for the metal bands Almanac, Mind Odyssey and Lingua Mortis Orchestra (LMO). Jury member for several international music competitions. Worldwide representative and co-developer for companies in the music industry, such as Yamaha, ENGL, Shure, Cordial, Thomastik-Infeld, etc.
Contents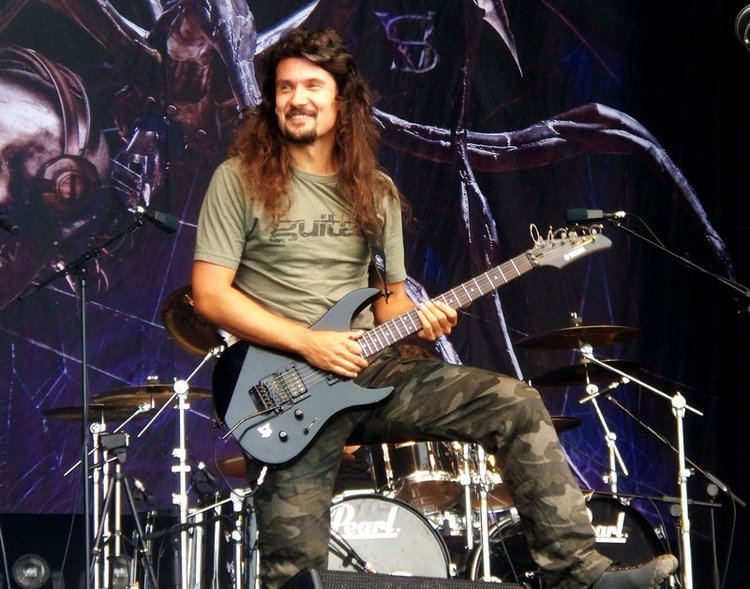 Victor smolski concert for violin oboe with orchestra
Biography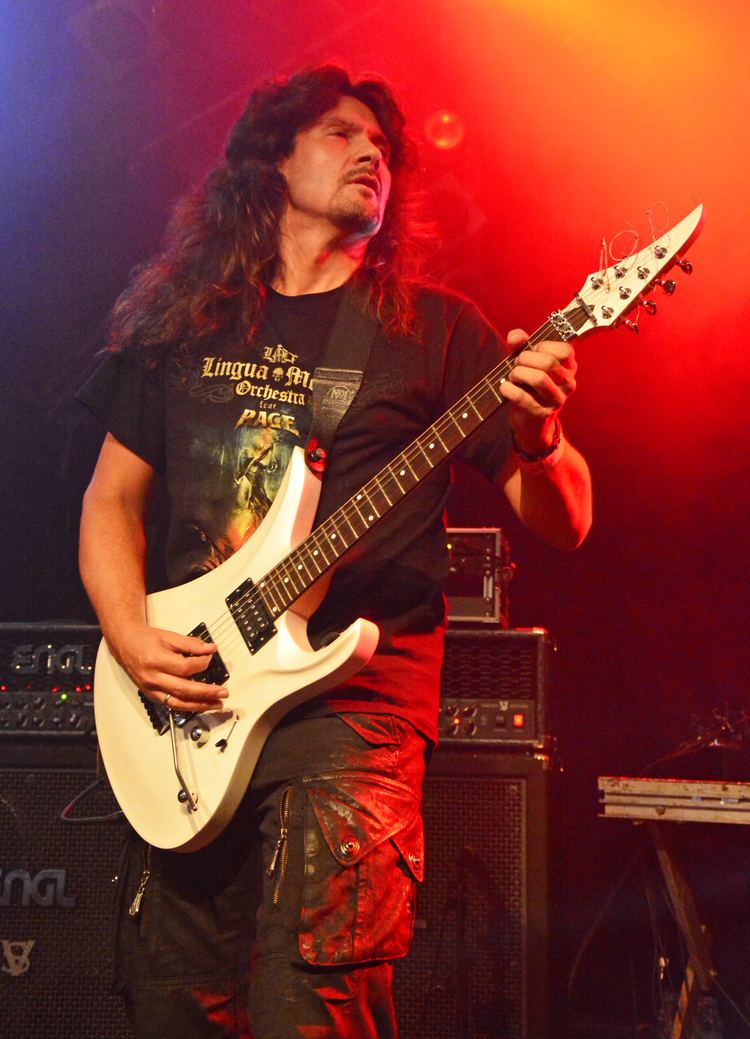 Son of professor Dmitry Smolski, a symphonic music composer, Victor was six years old when he began studying the piano, cello and later guitar. Smolski was awarded diplomas on playing rock and jazz guitar as well as on composing and arranging music. His first professional work was playing with the famous Belarusian folk band Pesniary when he was 14 years old.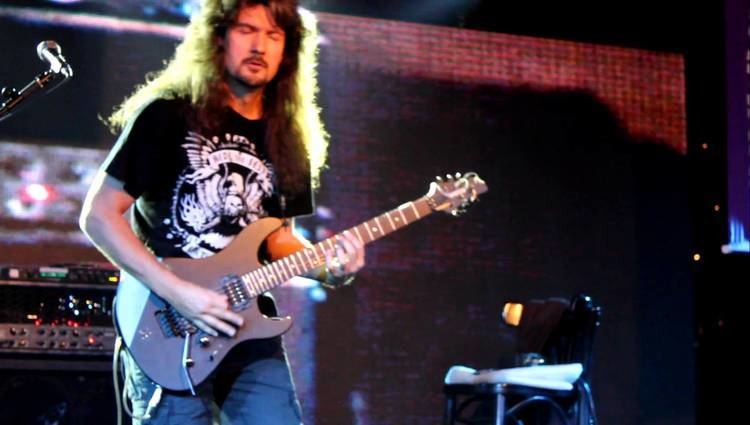 In 1988 he founded the band Inspector and they toured over Germany for the first time. Frank Bornemann was interested in the band and offered a contract to Inspector. Due to visa problems, the tour became complicated, but even then Inspector played many shows in Germany. In 1993 they released their CD, Russian Prayer (ARIS / ARIOLA).
Years spent in Germany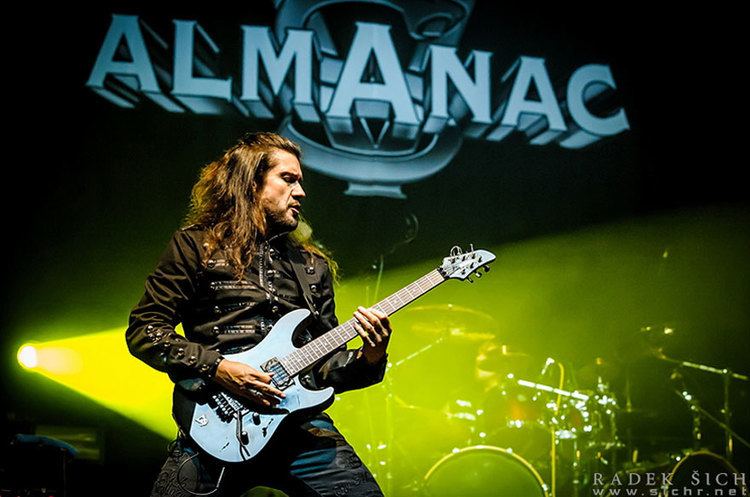 In 1993, Smolski decided to stay in Germany. He worked as a studio musician and produced his EP Destiny in 1996.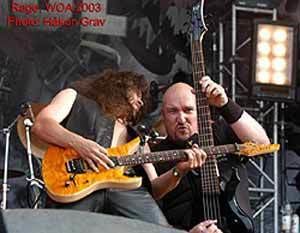 In 1995, Smolski joined the progressive metal band Mind Odyssey. They went on various European tours with Vicious Rumors and Savatage and their video for Schizophrenia was regularly shown on MTV and VIVA. On the Mind Odyssey albums, Nailed To The Shade and Signs, most of the songs were composed by Smolski. He played all the guitar, sitar and keyboard tracks. During the arrangement of both CDs, he also worked together with the Symphonic Orchestra Belarus.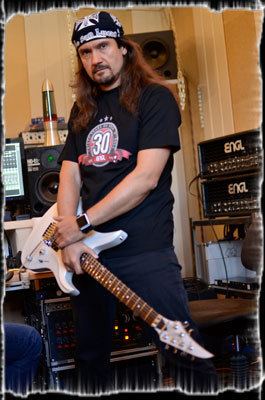 Smolski also works as a record producer. He works for the Label B. Mind Records he discovered and produced bands like GB Arts and Delirious and also international musicians like the American vocalist DC Cooper. He has worked for labels like BMG, GUN Records, Drakkar and Ariola Victor.
Together with his father, Dmitry, they composed symphonies for electric guitar and classical orchestra, which they presented live during a European tour in 1999.
Rage
In June 1999, Smolski became the new guitarist of Rage, performing with their new line up at Wacken Open Air 1999 for the first time. European and Russian tours followed.
From August to November 2000, the "Rage" album Welcome To The Other Side was recorded in the VPS Studios in Hamm. Half of the songs were composed by Victor, who was also responsible for the production.
Victor's 2001 song "Straight To Hell", composed for the Rage Album Welcome To The Other Side, was used for the soundtrack of the German movie production Der Schuh des Manitu. About 15 million spectators have so far seen this movie. In 2004 the same song was again used for another movie by Michael Bully Herbig called Traumschiff Surprise - Periode 1.
In 2002, Rage produced their next album called Unity. A video clip of the song "Down", was produced by director Yankovsky in the Belarus capital of Minsk, and was shown on music channels like VIVA regularly.
In October 2003, the Rage album Soundchaser was released, and included a guest appearance by Andi Deris (Helloween) on "Falling From Grace". Besides the concerts and festivals that Rage played worldwide, they were also touring for months together with Helloween at the end of 2003.
At the beginning of 2005, Rage got permission to use a scene out of the German movie production Der Schuh des Manitu, and Matthias Knézy-Bohm produced a video clip to the song "Straight To Hell", which was composed by Smolski.
Victor later appeared on the 2006 album Speak of the Dead, the 2008 album Carved in Stone, the 2010 album Strings To A Web and the 2012 album 21.
In February 2015, Victor announced his departure from the band due to musical and personal changes. "We have developed in different directions in the last years that much, that we cannot identify with the current band situation anymore."
Solo albums and side projects
At the beginning of 2000, Smolski composed and produced his first solo CD, which was recorded in co-operation with the Belarusian Orchestra and his colleagues from Rage. This Symphonic work, entitled The Heretic deals with the time witches were burnt at the stake. The Heretic was released on 19 June 2000. Noticed by the international press, parts of this exceptional "Metal meets Classic" album The Heretic were presented live during a few concerts together with the Belorussian Orchestra in the same year.
Due to his many-sided engagements, renowned companies like Yamaha, Siggi Guitars, Peavey, Thomastik-Infeld and Cordial became attentive, and sundry contracts were signed. At the Winter NAMM Show; the largest music fair in America, the Music Expo in Dubai and at many other international music fairs, Victor showed his ability as a soloist and also represented the companies mentioned earlier.
In November 2004, Smolski's latest solo CD, Majesty & Passion, was released by Drakkar Classic. Smolski has arranged songs of the "Old Master" Johann Sebastian Bach into some heavier versions. Together with his bandmates from Rage, Peavy Wagner and Mike Terrana, several notable international musicians and the Inspector Symphony Orchestra Victor recorded these songs (so the album is subcredited as Friends & Symphonic Orchestra). Twice, songs from this album were presented live. First at the International Bach Festival in Leipzig and also at the Rock Meets Renaissance festival at Schloss Beck in Bottrop, organized by Uli Jon Roth.
In August 2005, Smolski presented the Symphony Nr. 9 for orchestra and electric guitar together with the Symphonic Orchestra Young Belarus at the concert house at the Gendarmenmarkt in Berlin, which was composed by Victor and his father.
In 2007 Victor remade the song "In the Picture" from the Mind Odyssey album Signs together with Tarja Turunen (ex-Nightwish) on the Nuclear Blast All-Stars: Into the Light album. The same album includes the song "Inner Sanctuary", performed with bassist and vocalist Marco Hietala (Nightwish, Tarot).
Works with Kipelov
In 2004, after Sergey Mavrin, another famous guitarist left Valery Kipelov's project Kipelov, Smolski was invited to replace him. From 2004 to 2006 Victor played in Kipelov, though wasn't officially included in its lineup and was referred to as a "special guest". Smolski participated in the Reki Vremën (Rivers Of Time, 2005) album and its supporting tour of Russia, Ukraine, Belarus and Israel. Victor also appeared in the main role in Kipelov's video for "Ya Zdes" ("I Am Here") by Director Yankovsky (Irreal Pictures), that was frequently aired on MTV Russia. On 25 May 2006 Kipelov and Rage gave a show together in Moscow, and Smolski played live for both bands. In the fall of 2006 Victor left Kipelov and concentrated on his work in Rage.
Almanac
On Frankfurt music fair 2015 Smolski presented his new symphonic metal band called Almanac.
Almanac is the continuation of the concept, which Victor started in 2013 with LMO. Working together with several singers, band and orchestra was so much fun for him that he really wanted to carry on with it. The well-known faces of LMO stayed the same: female singer Jeanette Marchewka, as well as the Orquestra Barcelona Filharmonia with Enric Garcia on keyboards. Two outstanding male singers joined the band: David Readman (Pink Cream 69, ex-Adagio, ex-Voodoo Circle) and Andy B. Franck (Brainstorm). Michael Kolar on drums and Armin Alic on bass made the band complete.
Their debut album, called Tsar, was released on March 18, 2016. Almanac signed a record deal with the world's leading Heavy Metal label Nuclear Blast.
The Almanac debut album Tsar reached the charts in Germany and Switzerland and was nominated in the category "Best Debut" worldwide at the Metal Hammer Awards 2016.
Motorsport
Smolski is also a race car driver and has been on various race teams through the years.
Victor has got his first professional contract for a complete race season on the Russian Sport Garage Team, and will take part at the Russian Touring Car Championship (RTCC) with a VW GTI (Start Nr. 17)
2016: Class victory at the ADAC 24h-Classic on Nürburgring
2014: 2 class victories at cup & touring car trophy, 2 class victories at RCN series, class victory and overall victory at nat. ADAC slalom race
2013: 1 class victory at VLN series
2012: 2 class victories at VLN series, first class victory in rally, "Drift King of the Day" at drift challenge
2011: 1 class victory at VLN series
2010: 1 class victory and 2nd position overall at RCN series, 2nd and 3rd position at VLN series
2009: 2 group and 3 class victories at RCN series, 1 class victory at VLN series, 2nd place at drift challenge
2008: 3 place in class at 24h race, 2 place at Youngtimer Trophy in Spa, 1 class victory at VLN series
2007: 2 class victories at VLN series
2006: 3 place in class at VLN series
2005: 3 place in class at RCN series
2004: 2 and 3 place in class at RCN series
Since 1995: already nine-time participation at annual 24h race on Nürburgring, NASCAR challenge (USA), Formula Ford (UK), RTCC (Russian touring car championship), participation at national rallies
Rage
Ghosts (1999)
Welcome to the Other Side (2001)
Unity (2002)
Soundchaser (2003)
From the Cradle to the Stage (2004)
Speak of the Dead (2006)
Full Moon in St. Petersburg/DVD (2007)
Carved in Stone (2008)
Gib Dich Nie Auf (2009)
Strings to a Web (2010)
21 (2012)
LMO (2013)
Solo
Destiny (1996)
The Heretic (2000)
Majesty & Passion (2004)
Kipelov
Reki Vremeon (2005)
Live in Moskau (DVD) (2005)
Mind Odyssey
Nailed to the Shade (1998)
Signs (1999)
Time to Change It (2009)
Nuclear Blast All-Stars
Into the Light (2007)
Almanac
Tsar (2016)
Kingslayer (2017)
Others
Inspector - Russian Prayer (1993)
Der Schuh des Manitu (Movie) - "Soundtrack" (2001)
Siggi Braun Fine Young Guitars - "Perfect Passion" (2004)
Traumschiff Surprise (Movie) - "Soundtrack" (2004)
Vindex - Power Forge (2005)
Producer and guest musician for
Lacrimosa, Mike Terrana, Der Bote, Vindex, Black Hole, Silent Force, Perzonal War, GB Arts, Seventh Avenue, Delirious, Avanitas, The Stokes, Point Whitmark, Adrian Weiss, Savn.
References
Victor Smolski Wikipedia
(Text) CC BY-SA