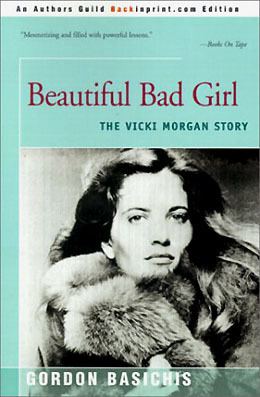 In 1968, then 16-year-old Morgan ran away from home, finding work as an usher at Grauman's Chinese Theatre in Los Angeles. She soon married 47-year-old Earl Lamb. Still a teenager, she then met 54-year-old financier Alfred S. Bloomingdale, a married multi-millionaire from the famous department store family. Morgan soon became Bloomingdale's mistress, and he would have her watch as he performed BDSM on multiple prostitutes. When Morgan was 18, Bloomingdale offered Lamb a large cash payment to end his marriage with Morgan. Morgan now entered a full relationship with Bloomingdale, who set her up in an apartment.
As Bloomingdale's mistress, her social circle would include politicians, businessmen, and the wealthy playboy Bernie Cornfeld. With Bloomingdale's financial support, Morgan lived a lavish lifestyle. In 1973 Bloomingdale's wife, Betsy, learned of Alfred's affair and told him to break off his relationship with Morgan. He did and Morgan spiraled into depression and poverty.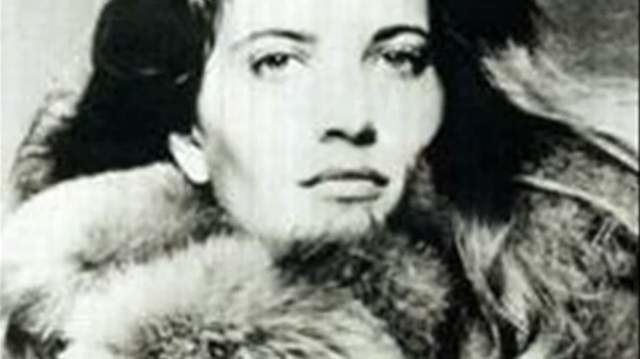 By 1979, Morgan had been through a few more marriages, long periods of prostitution, and was a drug addict. That year she entered rehab, where she met Marvin Pancoast, a gay man who was infatuated with Morgan and her stories of the high life she led with Bloomingdale. They vowed to live together once released from rehab. A week shy of her 3-month stint in rehab, Bloomingdale came to visit Morgan and proposed to rescue her once again if she would return to being his sexual slave. He agreed to buy her a house and give her an annual income.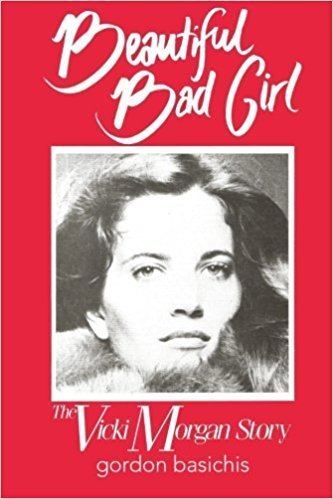 In 1982, Bloomingdale was diagnosed with terminal cancer. He purportedly told Morgan that he had only 2 months to live and assured her she would be well cared for and never have to worry about money again. He was dead 2 days later.
The financial situation for the 30-year-old Morgan quickly turned desperate. To protect herself, she hired the famous Hollywood palimony attorney Marvin Mitchelson to file an $11 million lawsuit ($27.3 million today) for financial compensation as Bloomingdale's mistress. The pre-trial media coverage of the initial complaint revealed details of the couple's sexual relationship that grabbed headlines nationwide, causing particular embarrassment amongst his friends in the Washington D.C. elite. However, when Morgan learned that Mitchelson had dinner and a meeting at the White House with Nancy and Ronald Reagan, Morgan lost trust in Mitchelson, firing him and hiring attorney Robert Steinberg in his place. (Betsy Bloomingdale and Nancy Reagan were known to be best friends.) Later court documents and news stories revealed that she supported herself by selling off the jewelry and the expensive car purchased for her by Bloomingdale. It was later reported that she was preparing to write a tell-all book which was going to name wealthy and powerful politicians and businessmen who had participated in her sadistic sex rituals, where she played a dominatrix.
In desperate finances, she got in contact with her friend from rehab, Marvin Pancoast. They moved into an apartment together. She returned to working as a prostitute while he worked odd jobs. Although nothing physical or sexual was involved in their relationship, Marvin became extremely jealous of her relationships with other men. During that time, it is suspected Marvin learned he had AIDS and was terminally ill. He was distraught, unstable and addicted to cocaine.
On the evening of July 7, 1983 – less than 11 months after Bloomingdale's death – Pancoast walked into a police station and confessed to murdering Morgan in their apartment. Police found Morgan's body, apparently beaten to death with a baseball bat. Pancoast was sentenced to 26 years-to-life and died in 1991 in Chino, California, while undergoing treatment for AIDS-related illnesses.
Morgan's 1982 palimony lawsuit against Bloomingdale's estate continued on behalf of her son Todd (born c. 1969). Morgan had referred to a contract in which Bloomingdale would have given her $240,000, but instead she was given $40,000. During the trial, the judge ruled the agreement unenforceable as it was for the illegal act of "sex for hire." In December 1984, the jury awarded her estate the remaining $200,000 ($461,000 today).
Vicki Morgan's story received considerable print coverage and in 1985 author Gordon Basichis wrote the book Beautiful Bad Girl: The Vicki Morgan Story. In 1990, Dominick Dunne wrote a fictional portrayal of Morgan in his book, An Inconvenient Woman.