Covid-19
Voice actor, musician




Actor




Revix, Metafiction, Selah




Vic Mignogna




Liberty University




vicsworld.net




Michele Specht




1999–present




1.78 m







Victor Joseph Mignogna




Los Angeles, California




Nondenominational Christianity




Pop, Christian & Gospel




Star Trek Continues, DNAngel, Dragon Ball Z: Broly – T, Naruto Shippuden the Movie, Dragon Ball Z: Bio‑Broly




Todd Haberkorn, Michele Specht, J Michael Tatum, Caitlin Glass, Travis Willingham





Twitter
Victor Joseph Mignogna is an American actor and musician known for his prolific voice-over work in the English dubs of Japanese anime shows, the most notable being Edward Elric from the Fullmetal Alchemist series, for which he earned the American Anime Award for Best Actor in 2007. Other notable anime roles include Broly from the Dragon Ball Z films, Tamaki Suoh in Ouran High School Host Club, Fai D. Flowright in Tsubasa: Reservoir Chronicle, Dark Mousy in D.N.Angel, Kurz Weber in the Full Metal Panic! series, Yoshimori Sumimura in Kekkaishi, Zero and Ichiru Kiryu in the Vampire Knight series, Christopher Aonuma in Digimon Fusion, Nagato in Naruto Shippuden, Ikkaku Madarame in Bleach and Koubun Ka in Magi: The Labyrinth of Magic. In video games, he is the voice of E-123 Omega in the Sonic the Hedgehog series and Junpei Iori from Shin Megami Tensei: Persona 3. He was involved in music production in the Houston area. In live-action work, he has participated in several Star Trek fan productions, including Star Trek Continues where he plays Captain Kirk.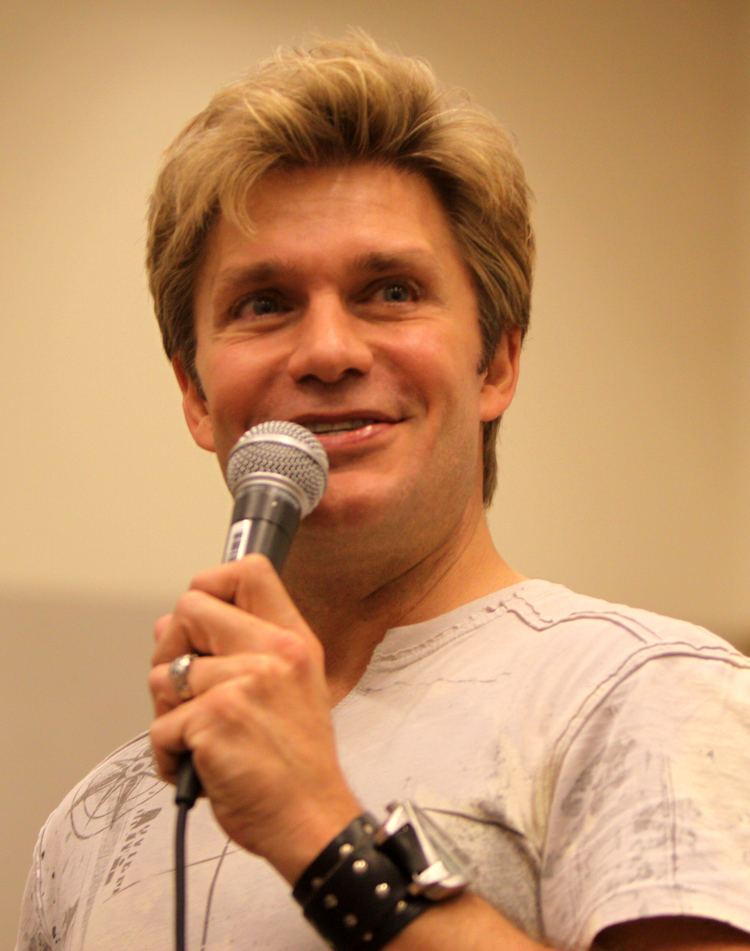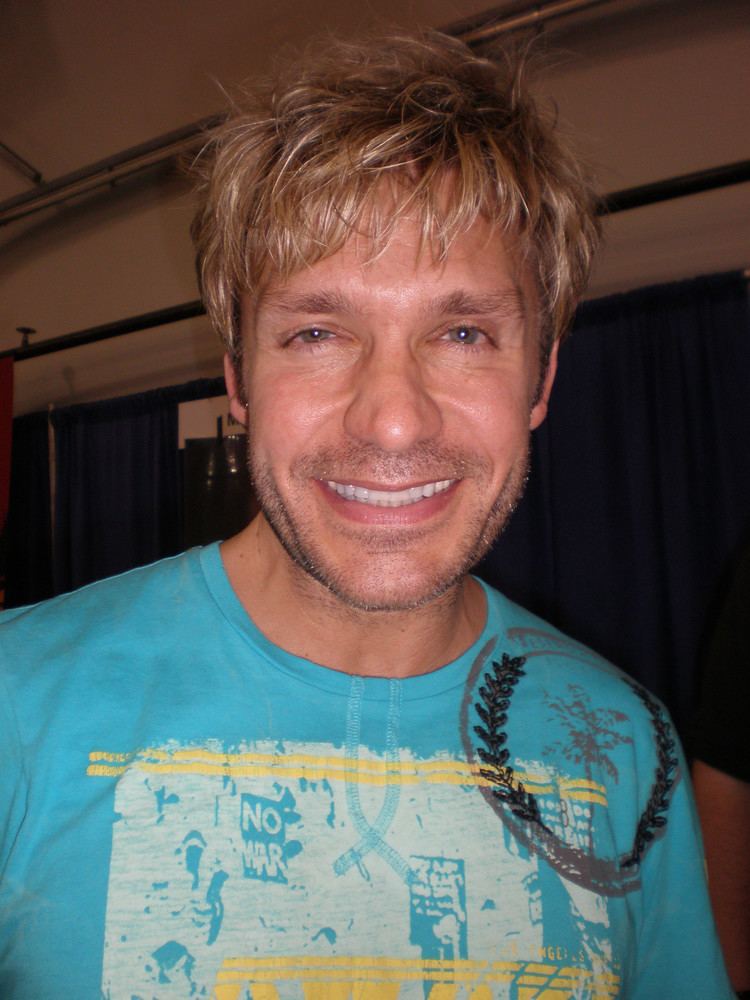 Mignogna grew up in Greensburg, Pennsylvania. He graduated from Liberty University with a degree in television and film production. He helped produce and arrange some of the songs on DC Talk's eponymous first album. Mignogna taught drama and speech in Jacksonville, Florida, and was an officer with the Ocean City Police Department. In 1990, he moved to Houston, Texas, where he was a film and video production instructor at The Art Institute of Houston. In 1993, he was a contestant on American television talent show Star Search, on which he sang "Worth Waiting For".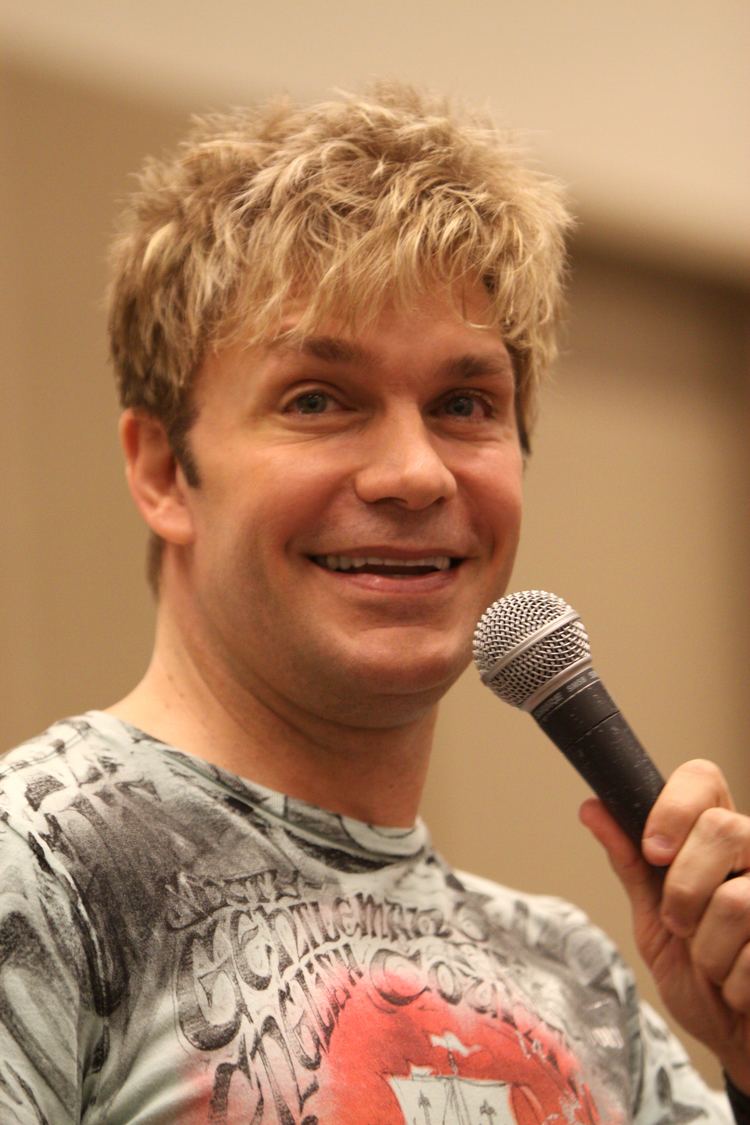 While working in video production with John Gremillion in Houston, Mignogna got involved in voice acting in anime at ADV Films. He made his debut as Vega in the video game based anime series Street Fighter II V. He started attending anime conventions, where he contacted Funimation and landed the voice role of Broly in the Dragon Ball Z films.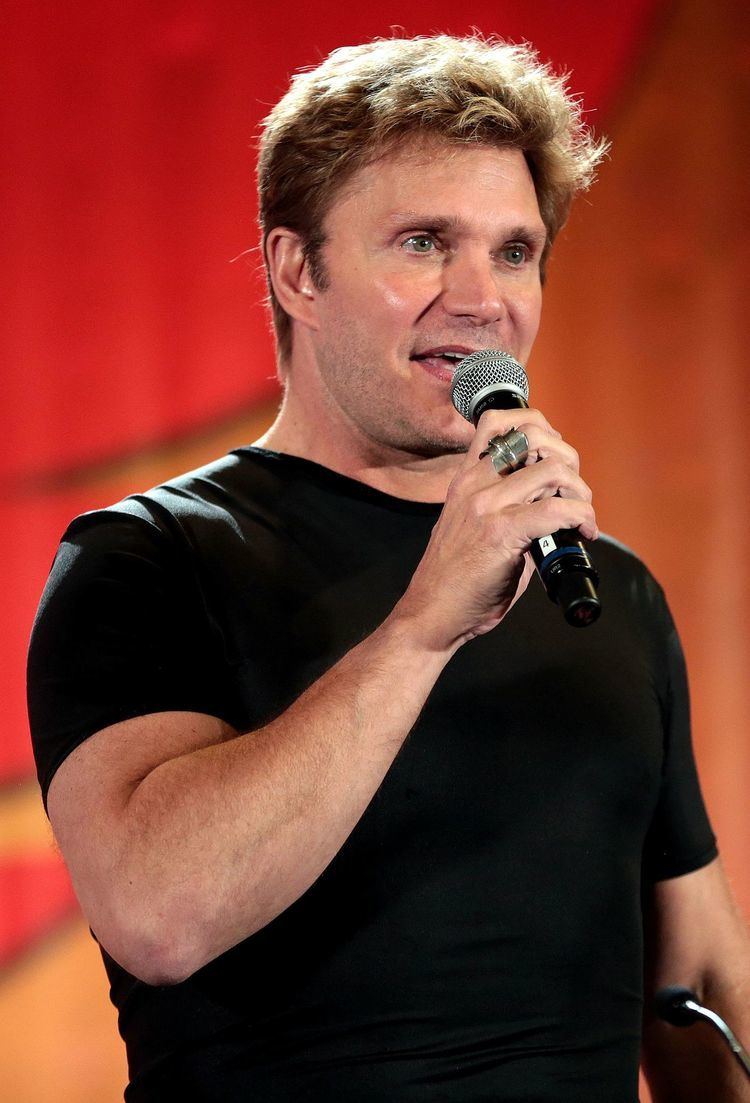 In 2007, the American Anime Awards presented Mignogna with an award for Best Actor for his work on Fullmetal Alchemist. He often gains attention for his role in Fullmetal Alchemist, and he attends between 15 and 25 conventions each year. One of Mignogna's career goals was "to record at all of the major places where dubbing is done." He said he was "the first ADV voice actor to record at Funimation in Dallas and then I was the first to go to New York". He has also recorded in Los Angeles; he tried out for Bleach and received the part of Ikkaku Madarame. In non-anime productions, he voiced Qrow Branwen in the American web series RWBY.
In addition to voice acting, Mignogna has been involved in production for music, sound, and video. He has produced hundreds of jingles for commercials, and he was a worship leader with Houston's First Baptist Church. He has sung the U.S. national anthem at several Houston Astros baseball games. As a musician, Mignogna has released several albums, some of which feature English cover versions of anime songs from shows including One Piece and the Dragon Ball series. He also handled some of the ADR direction for the English dub of Claymore, in which he voices Rigaldo.
Mignogna has been involved with several fan productions, including Fullmetal Fantasy and Star Trek: Phase II. In the latter series, he co-directed the episode "Enemy: Starfleet" and played the Andorian Captain. He directed "KITUMBA" and played Malkthon the Klingon, and was slated to direct the episode "Mindsifter". In 2012, Mignogna worked with the Starship Farragut production group. He has directed and starred as Captain Kirk in their web series Star Trek Continues.
Gamera 3: The Revenge of Iris (2003) – Male Newscaster 1, Doctor
Guns & Talks (2005) – Jung-woo
Dark Water (2005) – Kono
Shinobi (2004 movie series directed by Kenji Tanigaki) – Rokkaku
Bleach video games (Dark Souls, Shattered Blade, The 3rd Phantom) – Ikkaku Madarame
Divina – Orwell
Dragon Ball series – Broly
Fullmetal Alchemist 2: Curse of the Crimson Elixir – Edward
Fullmetal Alchemist and the Broken Angel – Edward
Fullmetal Alchemist: Dual Sympathy – Edward
Kamen Rider: Dragon Knight – Spear
League of Legends – Malzahar, Lee Sin
Magna Carta 2 -Others
Mario & Sonic series (London 2012, Sochi 2014)
Marvel Heroes – Uatu
Naruto Shippuden: Ultimate Ninja series – Nagato, Young Obito Uchiha, Cee, Madara Uchiha (Imposter)/Tobi
Sengoku Basara: Samurai Heroes – Tenkai
Pac-Man and the Ghostly Adventures – Spiral
Project Sylpheed – Katana Faraway
Shin Megami Tensei: Persona 3 series – Junpei Iori (uncredited)
Sonic the Hedgehog series – E-123 Omega
Star Ocean: First Departure – T'nique Arcana
Unlimited Saga – Mythe, Armand – first video game role
World of Warcraft: Warlords of Draenor – Additional Voices
Holly's Story: A Journey to Freedom and Hope (2003) – Jim Hudson
Fallout: Nuka Break (2011) – Merchant/Narrator
Star Trek Continues (2012–present) – Captain Kirk
Todd of the Rings (2012) – Vodo
Star Trek: New Voyages (2013) – Andorian Captain / Klingon Commander Malkthon
Star Trek: Renegades (2015) – Garis
Fan-O-Rama: A Futurama Fan Film (2016) – Zapp Brannigan
Altered Spirits (a.k.a. Broken Spirits) – Skip
Adventures in Voice Acting – Himself
If These Walls Could Talk (1992)
Selah – Music for the Quiet Time (2004–2005)
Metafiction (2006)
Christmas (2008)
Selah II (2009)
Revix (2010) – a remix album of some of his earlier singles
Gospel of John
A Howl at the Moon (2014) – audiobook narrator
Vic Mignogna Wikipedia