Plantae




Solanaceae




Species




Solanales




Vestia Willd.






Sessea, Plowmania, Melananthus
Vestia is a monotypic genus of flowering plants in the family Solanaceae containing the single species Vestia foetida (syn. V. lycioides). Its common name is Chilean box thorn. It is native to Chile. Growing to 2 m (7 ft) tall by 1.5 m (5 ft) broad, it is an evergreen shrub with glossy green leaves. In spring and summer it bears tubular yellow flowers to 3 cm (1 in) long with prominent stamens.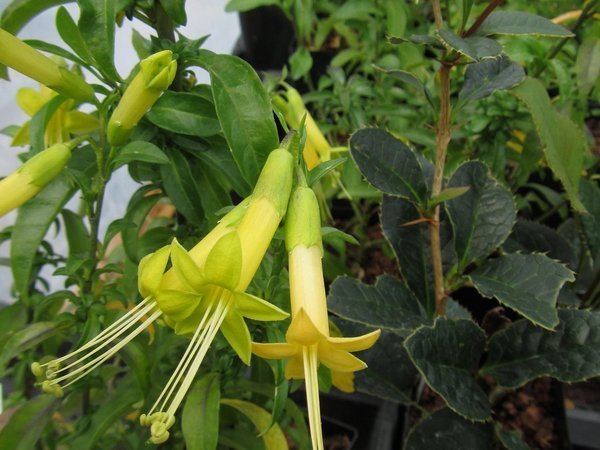 The specific epithet foetida refers to the unpleasant smell of this plant.
Although frost-hardy, the plant requires some protection from winter winds. It has gained the Royal Horticultural Society's Award of Garden Merit.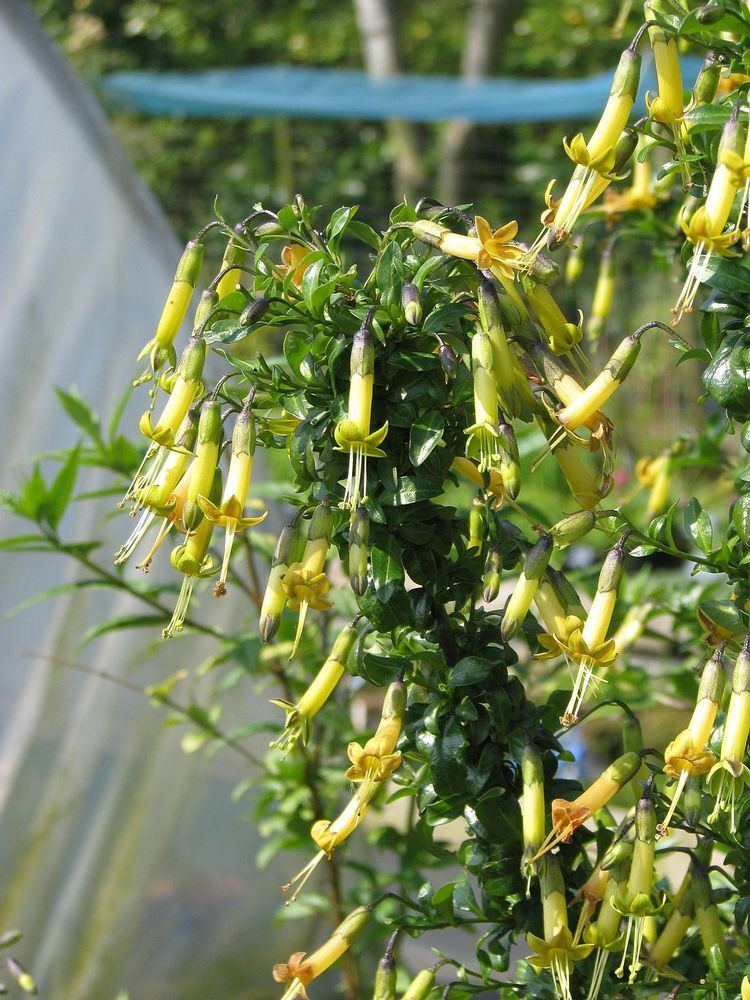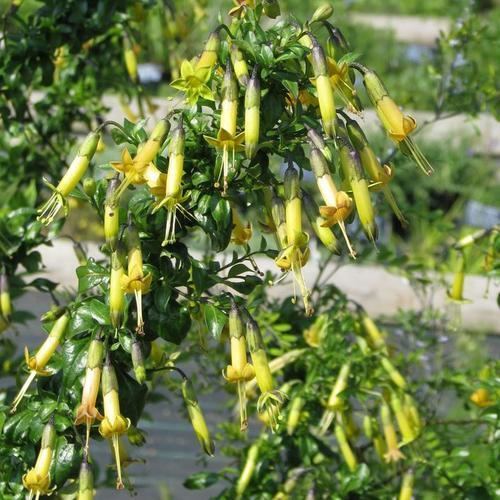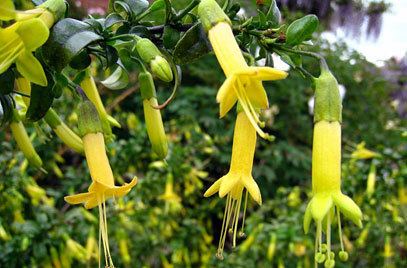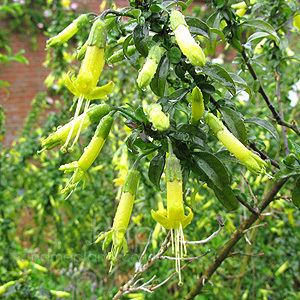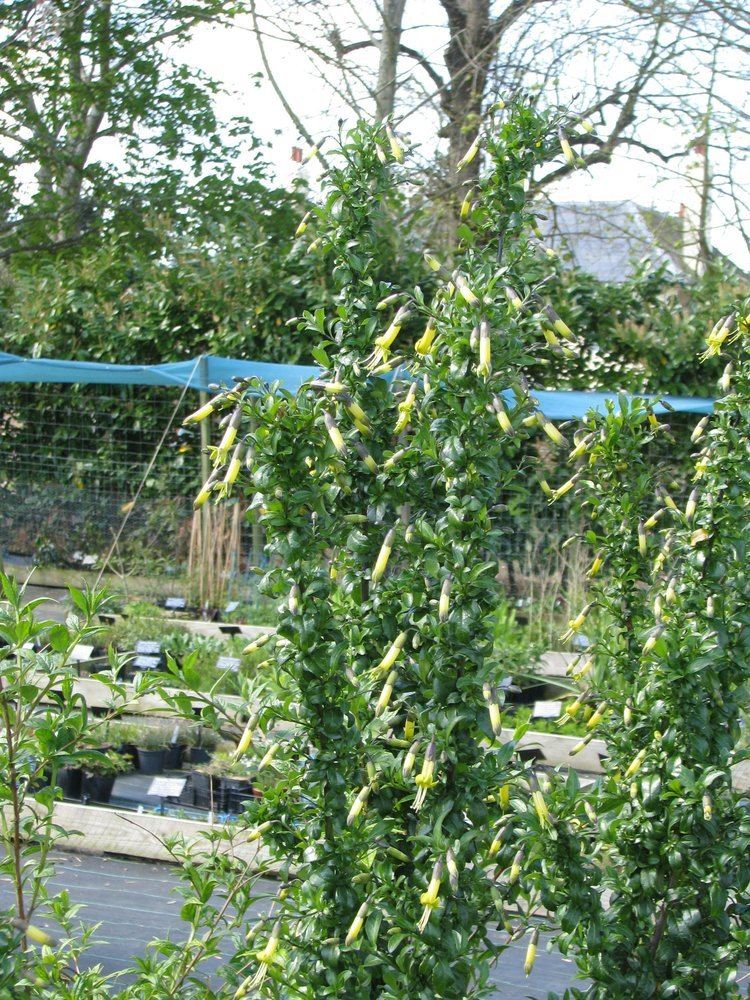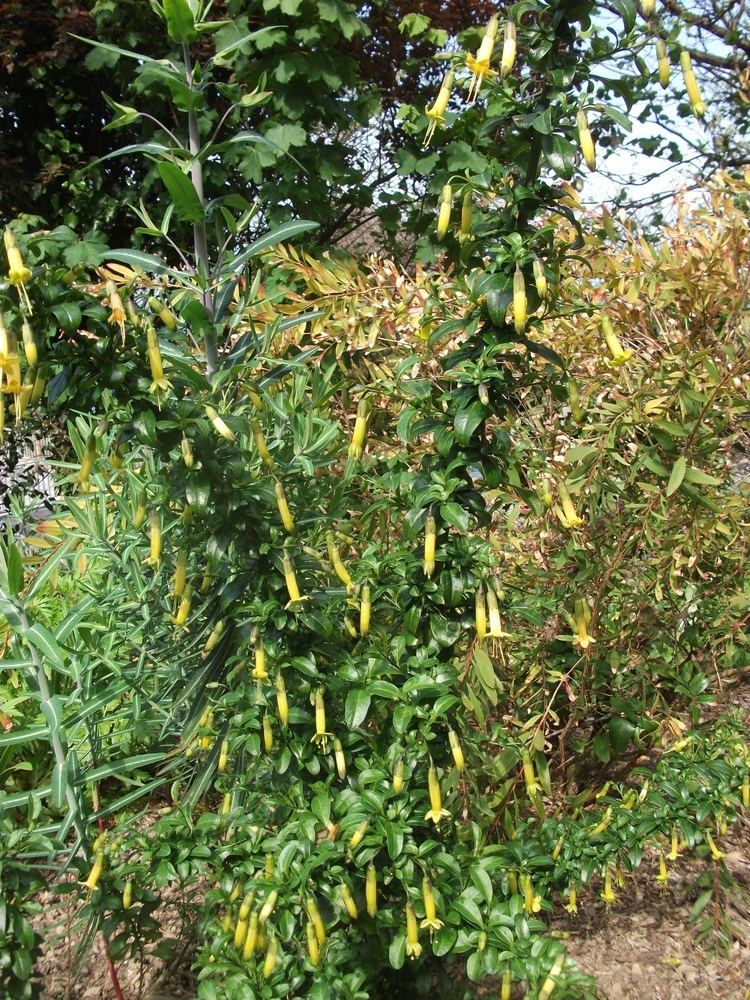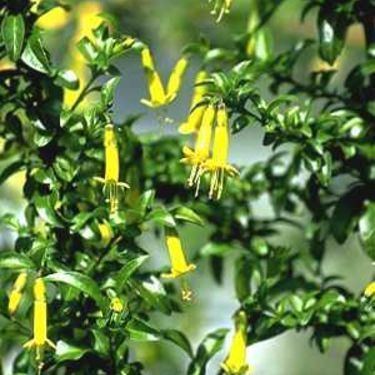 Vestia foetida Wikipedia