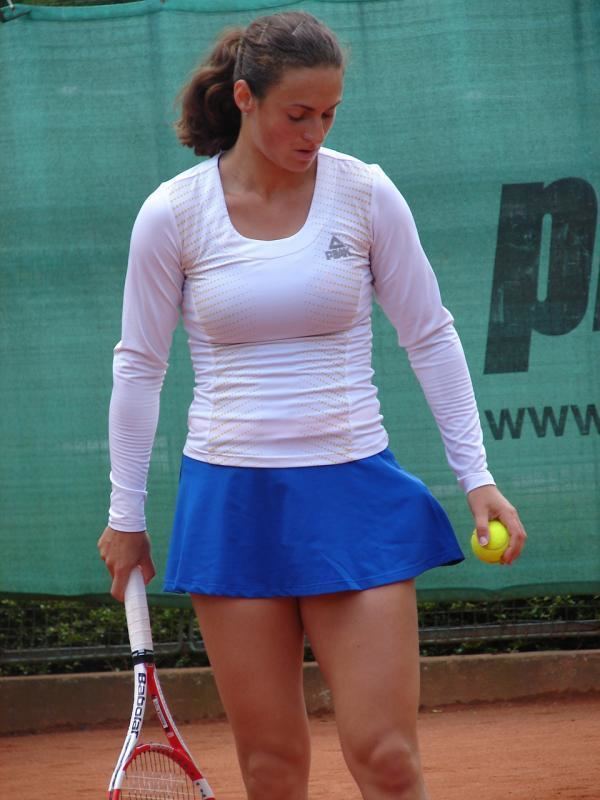 Dolonc began competing on the ITF women's circuit in September 2005, soon after her sixteenth birthday, and had risen to World No. 152 by 28 January 2008.
Despite not having yet won any tournament outright at either WTA or ITF level, between July 2006 and February 2008 she has reached the quarter-final of a Tier IV event, $100,000 and $25,000 finals, a $75,000 semi-final, a $75,000 quarter-final, a $50,000 quarterfinal, four $25,000 semifinals, and one $25,000 quarterfinal.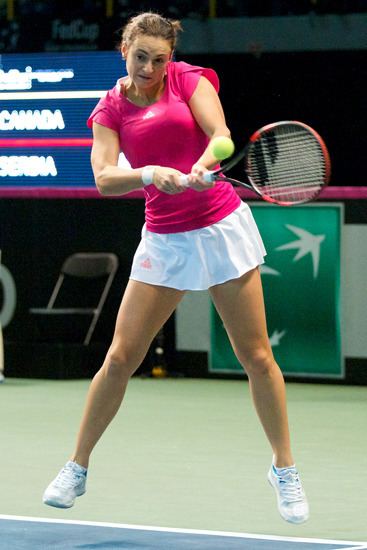 In the latter months of 2005, Manasieva played just three $10,000 tournaments and won just one main-draw match.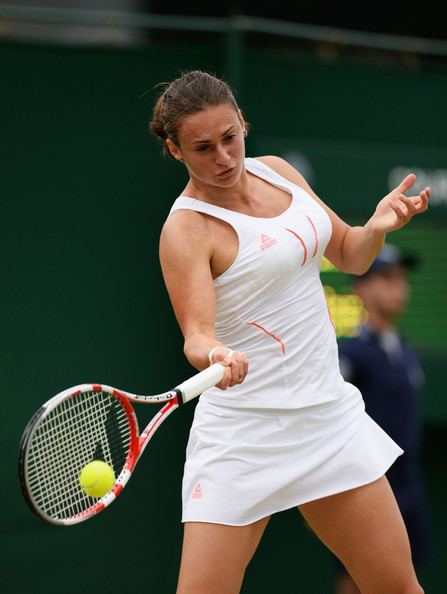 But in February 2006 she won seven successive matches to come through qualifying and reach the semi-final of the $10,000 event at Portimão, Portugal; and that May she reached her first $10,000 final at Kiev, Ukraine. A further semi-final appearance followed in June at Davos, Switzerland, where she lost in straight sets to Tatjana Malek.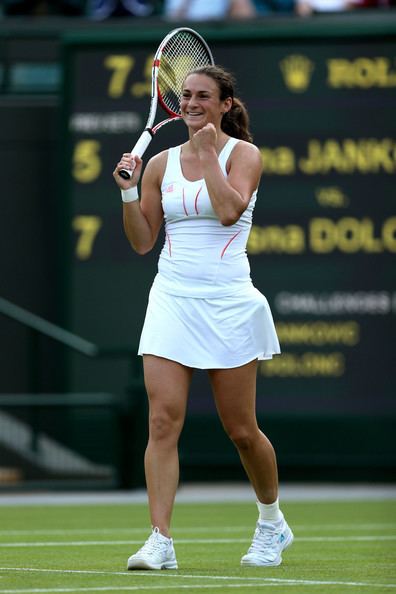 In July she qualified for her first $25,000 tournament at Dnipropetrovsk, Ukraine, and reached the semi-final. At Moscow in August she reached the quarter-final of another $25,000 event, losing (for the second time that year) to fellow-Russian youngster Ekaterina Makarova.
In September she qualified for a $75,000 event for the first time at Denain, France, but lost in the first round of the main event in three sets to Claudine Schaul.
Further success over the Autumn was largely elusive, but she finished the year ranked as World No. 393 after starting unranked.
The following January, Manasieva qualified for her second $75,000 event at Urtijëi, Italy with wins over Czech player Michaela Paštiková, Italian veteran Antonella Serra Zanetti and upcoming Belorussian player Ekaterina Dzehalevich, and posted a win over Germany's Julia Schruff in reaching the quarter-final of the main draw, her best result yet, before bowing out again, though this time in a close three-setter, to Tatjana Malek.
In February, she reached another semifinal at $25,000 level, this time at Stockholm-Salk, Sweden, with wins over Romania's Sorana Cîrstea and fellow-Russian Lioudmila Skavronskaia, but was then defeated in three sets by Virginie Pichet of France.
In May, she topped her previous best result by reaching her first $75,000 semi-final at Monzón, Spain, scoring a notable straight-sets win against Croatian Ivana Lisjak along the way, before being narrowly outclassed by American Lilia Osterloh in two sets.
A lean spell with relatively disappointing results followed, though she took Dominika Cibulková of Slovakia to three sets in their first-round tie at the $50,000 tournament at Cuneo, Italy, in July.
However, in August she returned to form, reaching the quarter-final of a $50,000 tournament at Penza, Russia, and the semi-final of a $25,000 tournament at Moscow (where she lost to promising compatriot Anna Lapushchenkova).
And then in September she set a new career-best performance by qualifying for her first $100,000 tournament at Kharkiv, Ukraine, and battling her way all the way through to the final with victories over Ukrainian stars Yuliana Fedak, Mariya Koryttseva and Tatiana Perebiynis, and Russian veteran Galina Voskoboeva. But it was another prominent player from Ukraine, Alona Bondarenko, who would prove her undoing in a one-sided final.
The ranking points accrued from this result were sufficient to gain her direct entry into her first WTA Tour main draw at Tashkent, Uzbekistan, a Tier IV event, in October. After again defeating Voskoboeva in Round One, she had few answers in the second round to Pauline Parmentier of France, succumbing in straight sets.
Later that month, she found she had to qualify to gain entry into a popular $50,000 draw on the ITF circuit at Saint Raphael, France, and lost in the qualifying match to Estelle Guisard of France, but gained entry to the main draw as a lucky loser, and defeated Estonia's Maret Ani before losing again, this time to Alberta Brianti of Italy.
Towards the end of October she reached another $25,000 semifinal at Podolsk, Russia, losing for the second time to compatriot Anna Lapushchenkova, although this time in a very close three-set match.
In November she reached the quarter-final stage of a $50,000 tournament at Minsk, Belarus but this time lost to Sorana Cîrstea in straight sets.
In December, she entered the qualifying draw for the WTA event at Auckland, New Zealand, and defeated Andreja Klepač, Argentine María Emilia Salerni and for the second time Ukraine's Mariya Koryttseva to reach the main draw. But then she was drawn to meet Pauline Parmentier in the first round proper, and again lost to her in straight sets.
She ended the year ranked as World No. 162, an improvement of 231 places, after compiling a healthy win-loss record of 40–19.
In January, she entered her first qualifying draw at Grand Slam level, and reached the final round of qualifying with a win over María José Martínez Sánchez of Spain before losing a marathon three-setter to Sandra Kloesel of Germany, 2–6, 6–3, 6–8. Although she was thus denied entry into the main draw of a Grand Slam, the ranking points accrued in her two qualifying round victories were sufficient to elevate her to a career high ranking of World No. 156.
After taking the next three weeks off, she entered qualifying for the Tier IV WTA event at Pattaya, Thailand in early February, and qualified for her third career WTA Tour main draw with three comfortable straight-sets victories. In the first round proper, she trounced an unheralded local wildcard for the loss of just one game, much as expected, but in Round Two she showed she meant business by packing off fifth-seeded Angelique Kerber of Germany for the loss of only three games; and in so doing she reached her first ever WTA Tour quarterfinal. Her quarter-final opponent was experienced compatriot Ekaterina Bychkova, whom she had never played before. Manasieva took the first set 6–4, and traded single breaks of serve with her in the closely fought second to force a tiebreak, which Bychkova took by eight points to six, bringing the match into a deciding set. Although Manasieva took an early 3–0 lead, her game then collapsed as Bychkova reeled off six straight games to take the match.
Manasieva qualified into the 2011 Australian Open. She won her first ever match in a Grand Slam event defeating Laura Pous Tió 7–5, 6–2. In the second round she defeated No. 17 Marion Bartoli in three sets, 3–6, 6–3, 6–0 Manasieva faced off against Anastasija Sevastova in the third round and lost 1–6, 3–6. In the French open she won her first round match against Anne Keothavong and faced the defending champion Francesca Schiavone in the second round. In the US Open, she lost to Venus Williams in the first round.
Dolonc began the year by entering the 2012 Australian Open Qualifiers tournament seeded number 1. She faced Kiki Bertens in the first round of qualifying, but retired trailing 6–0 4–0. She lost in Roland Garros Qualifiers Second round against Sandra Zaniewska.
Dolonc reached main draw at Wimbledon, but lost in 3 sets against Tsvetana Pironkova in the 1st round.
In July 2012. Vesna won her second title in Donetsk, Ukraine $50,000.
She changed her surname from "Manasieva" to "Dolonc" (Dolonts) when she was married to Arsen Dolonts on 1 October 2010.