Kingdom

Plantae




Genus

Vernonia




Rank

Species




Order

Asterales




Scientific name

Vernonia amygdalina




Higher classification

Ironweed






Similar

Ironweed, Daisy family, Ocimum gratissimum, Fluted Pumpkin, Bitter kola
Vernonia amygdalina, a member of the Asteraceae family, is a small shrub that grows in tropical Africa. V. amygdalina typically grows to a height of 2–5 m (6.6–16.4 ft). The leaves are elliptical and up to 20 cm (7.9 in) long. Its bark is rough. V. amygdalina is commonly called bitter leaf in English because of its bitter taste. The cooked leaves are a staple vegetable in soups and stews of various cultures throughout equatorial Africa. African common names include grawa (Amharic), ewuro (Yoruba), etidot (Ibibio), onugbu (Igbo), ityuna (Tiv), oriwo (Edo), chusar-doki (Hausa), mululuza (Luganda), labwori (Acholi), olusia (Luo), and ndoleh (Cameroon).
Contents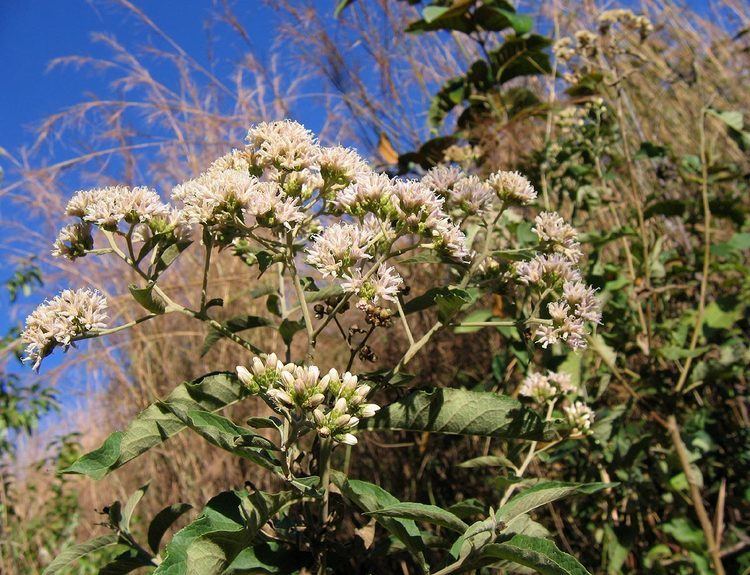 Zoopharmacology
In the wild, chimpanzees have been observed to ingest the leaves when suffering from parasitic infections.
Research on extracts and chemical constituents
Vernonia amygdalina extracts and isolated chemical constituents have been studied for their potential pharmacological effects, including: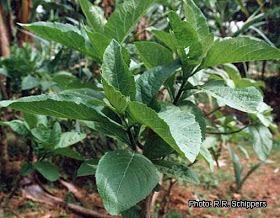 Induction of apoptosis as determined in cell culture and animal studies.
Enhanced chemotherapy sensitivity - V. amygdalina extracts may render cancerous cells to be more sensitive to chemotherapy.
Inhibition of the growth or growth signals of cancerous cells.
Suppression of metastasis of cancerous cells in the body by the inhibition of NFҡB is an anti-apoptotic transcription factors as demonstrated in animal studies.
Reduction of estrogen level in the body by the suppression of aromatase activity. The involvement of blood estrogen level in the etiology of estrogen receptor (ER) positive breast cancer has been widely reported. Additional source of estrogen production in humans besides the ovary and adrenal gland is the conversion of testosterone to estrogen in a reaction catalyzed by aromatase. Many studies have shown positive correlations between blood estrogen levels and breast cancer risks. Therefore, compounds that inhibit aromatase activity are used for the treatment of breast cancer.
Antioxidants - V. amygdalina may provide anti-oxidant benefits.
Enhancement of the immune system - Many studies have shown that V. amygdalina extracts may strengthen the immune system through many cytokines (including NFҡB, pro inflammatory molecule) regulation.
Studies conducted using streptozotocin-induced diabetic laboratory animals showed that V. amygdalina administration decreased blood glucose by 50% compared to untreated diabetic animals.
Extracts of V. amygdalina possess in vitro anthelminthic anti-parasitic properties.
In a preliminary clinical trial, a decoction of 25 g fresh leaves of V. amygdalina was 67% effective in creating an adequate clinical response in African patients with mild falciparum malaria. Of these 32% had complete parasite clearance, but 71% of subjects had recurrence of symptoms.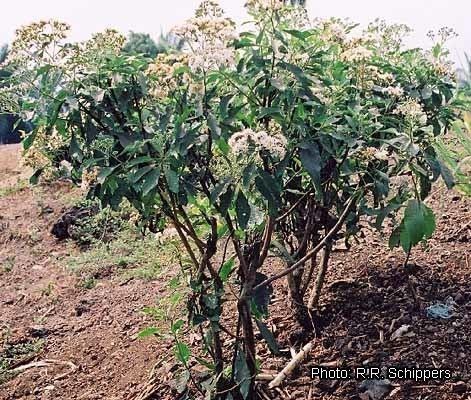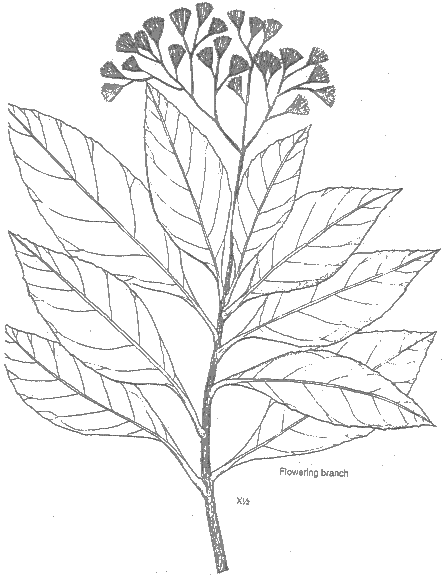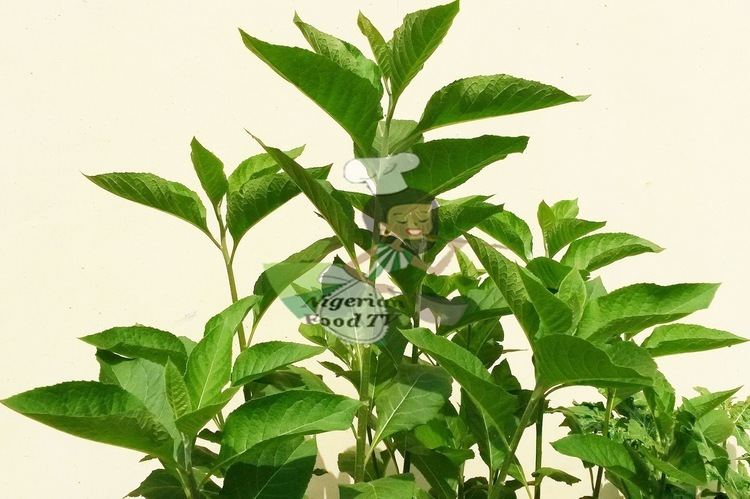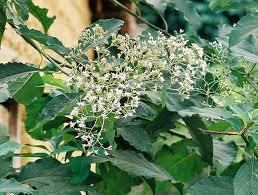 References
Vernonia amygdalina Wikipedia
(Text) CC BY-SA