Name

Vernon Richards





Role

Author






Died

December 10, 2001, Hadleigh, Suffolk, United Kingdom




Books

Lessons Of The Spanish Revolution




Education

Emanuel School, King's College London
Vernon Richards (19 July 1915 – 10 December 2001) was an Anglo-Italian anarchist, editor, author and companion of Marie-Louise Berneri.
Contents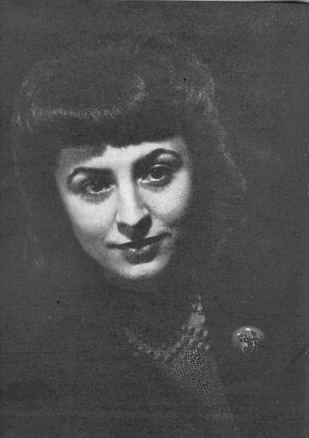 Personal life
He was born Vero Recchioni in London in 1915. He was educated at Emanuel School, and King's College London, where he trained as a civil engineer. He helped his father Emidio Recchioni with propaganda work against Benito Mussolini, was arrested in Paris in January 1935 and extradited from France. In 1936, he published in collaboration with Camillo Berneri, a bilingual anarchist and antifascist, the paper Italia Libera/Free Italy. Richards died in Hadleigh, Suffolk in 2001.
Career
Richards founded and edited Spain and the World, which became Revolt in 1939, and eventually was followed by War Commentary 1939–1945, all filling the gap left by the cessation of Freedom in 1932, and the title naturally reverted to Freedom from 1945. With his co-editors Philip Sansom and John Hewetson, he was tried at the Old Bailey and imprisoned for nine months in 1945 for conspiring to publish an article allegedly inciting soldiers to disaffect from their duty or allegiance. (Marie-Louise Berneri was excluded from the indictment because spouses are legally incapable of conspiring with each other.) He was a conscientious objector during the war. He continued as editor of Freedom until 1964, and ran Freedom Press for longer. Among his publications were Lessons of the Spanish Revolution (1953), Errico Malatesta – Life and Ideas (1965) and "Protest Without Illusions", a critique of CND (1981). He was a personal friend and official photographer of George Orwell and a close friend of fellow Anarchist writer, Colin Ward.
Richards was involved in a long-running dispute with fellow and former contributor to Freedom Albert Meltzer which entangled many of their associates and the organisations with which they were involved and continued after both their deaths. Although the feud started in a dispute arising from the possibility of Meltzer's Wooden Shoe Press moving into Freedom premises, there were also political differences. Meltzer advocated a more firebrand and proletarian variety of anarchism and often denounced Richards and the Freedom collective as "liberals".
Vernon Richards returned to Franco's Spain in the late 1950s. He was of the view that tourism would act as catalyst of change, opening up a hitherto closed society. Working for the Wayfarers Travel Agency he escorted the first British Tourists to the Catalan fishing village of L'Escala (Girona Province) in 1957. He took a series of photos documenting the life of the village and its inhabitants at that time. A book of these photos (Vernon Richards. L'Escala, 1957–61. La visió d'un estranger −31 fotografies- (Aj. l'Escala, 1999) was published by the Municipality of La Escala in 1999. He is still well remembered (2013) by many people in the town.
A photo of Vernon Richards can be seen in http://bancsinofos.blogspot.co.uk/2001/01/298-vernon-richards-2.html. Photo 298.
In his later life, Richards became interested in Bio-Dynamic gardening, based on the philosophy of Rudolf Steiner. Richards ran a Bio-Dynamic smallholding near boxford, north of Colchester from the 1970s up to his death.
Publications
Lessons Of The Spanish Revolution
The impossibilities of social democracy
Protest without Illusions
A Weekend Photographer's Notebook
George Orwell At Home (and Among the Anarchists). Essays and Photographs
Why Work? Arguments for the Leisure Society
Violence and Anarchism
Errico Malatesta: His Life & Ideas (Freedom Press, 1965)
References
Vernon Richards Wikipedia
(Text) CC BY-SA