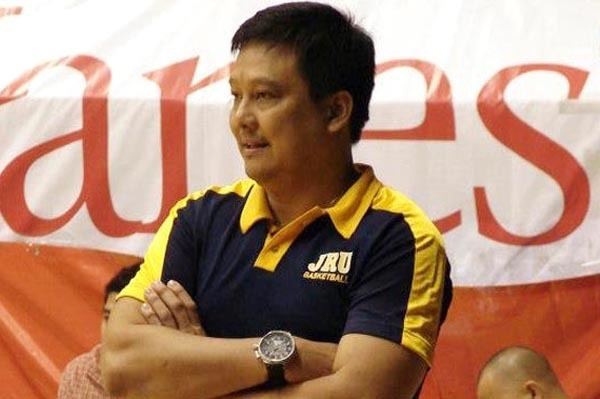 Meneses started out his collegiate basketball career as King Bomber of the Jose Rizal College (now Jose Rizal University) team. Although, he was not able to lead his team to a championship in his four-year tenure at the National Collegiate Athletic Association, he was one of the premier players of the said league where he was known to be a high-flyer. He solidified his status as an exciting player when he won the Philippine Basketball League (PBL) Slam Dunk contest as a collegiate player besting such established amateur players then like Alvin Patrimonio among others. At JRC, he played alongside his older brother, Vic Meneses, the second brother tandem at the JRC team after the more celebrated Cezar brothers, former PBA MVP Philip and David.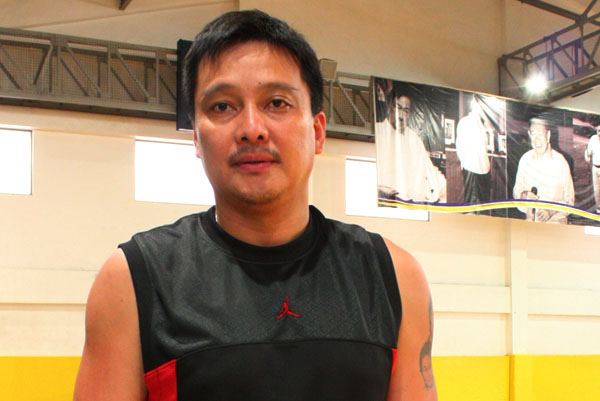 He first played for RFM-Swift Hotdogs in the Philippine Basketball League, and then had a brief stint with Burger City before returning to his former ballclub. Meneses was tagged as Samboy Lim's successor in the high-wire act department and Vergel more than lived up to that tag. Like Samboy, Vergel was a superb one-on-one player. In 1989, he saw action for the RP Youth Team in the ABC Youth championships in Manila as well as the national team in the 15th Southeast Asian Games where the Philippines finished runner-up to Malaysia in Kuala Lumpur. In 1991, he was part of the victorious Philippine Team that played at the 16th SEA Games held in Manila.
In 2000, Meneses was among those chosen to the PBL's 12 Greatest Legacy Team. In 2003, Meneses was named in the PBL's Top 20 Players list on the occasion of the league's 20th year.
Vergel Meneses was the top pick in the 1992 PBA Draft taken in by the Presto Ice Cream (formerly Great Taste Coffee) franchise. At Presto, he played alongside 1990 Most Valuable Player Allan Caidic, Chairman of the Board Abe King, many-time Mythical Team member Manny Victorino and the late 1979 Rookie of the Year and Mythical Five Member, Arnulfo "Arnie" Tuadles.
He averaged 17.7 points, 1.6 assists and 2.2 rebounds per game in 39 games during his rookie year but he lost the ROY award to bosom buddy Bong Ravena. But everybody understood that it was simply because Ravena's team, San Miguel Beer, had a lot more success than Meneses' Presto team, winning the All-Filipino Cup and a runner-up finish in the First Conference. However, he was named to the All-Star team for the year and also won the first of his back-to-back Slam Dunk trophies.
In 1993, the Presto team disbanded and the franchise was bought by the Sta. Lucia Realty team. Meneses spent a conference with the team. He led the team to a 3rd runner-up finish in the All-Filipino Cup.
After spending one conference with Sta. Lucia, he was dealt to the Swift Hotdogs where his star continued to glow even brighter. Together with import Ronnie Thompkins, the two led Swift to the championship of the 1993 Commissioner's Cup.
During the year, he showed all and sundry what a prolific talent he would be by winning the Most Improved Player award while averaging 16.3 points, 3.0 assists, and 2.7 rebounds per game splitting time with the Realtors (22 games) and Swift Hotdogs (50) teams. He was also named to the Mythical Second Team as well as his 2nd All-Star berth and 2nd Slam Dunk trophy.
In 1994, he further elevated his game to newer heights by winning the Best Player of the Conference award in the season-ending Governor's Cup which started a string of three straight BPC awards spilling over to the first two conferences of the 1995 season, thereby becoming the first three-time recipient of the award.
For the year, he led Swift Hotdogs to a runner-up finish in the Governor's Cup together with import Herb Jones. He was named to his 3rd consecutive All-Star and at season's end, he was amply rewarded with a berth in the Mythical First Team after posting averages of 19.6 points, 3.1 assists, and 4.6 rebounds per game in 71 games.
In 1995, Meneses won the prestigious Most Valuable Player award after only four years in the league when he averaged a career-high 20.0 points, 5.4 assists, 2.0 steals, 0.8 blocks, and 3.3 rebounds per game in 70 games. He made it once again to the Mythical First Team, his 4th straight All-Star appearance where he won the first of his record-setting 4 All-Star MVP awards, and the BPC awards of the first two conferences, the All-Filipino and Commissioner's Cups as well as the Pro Basketball Player of the Year award from both the PSA and SCOOP Awards giving bodies. By winning the BPC awards of the first two conferences, he became the first multiple, as well as three-time winner, of the said award.
He also led his team, re-christened as Sunkist Orange Juice, to the championship of both the All-Filipino and Commissioner's Cups (with Ronnie Grandison as import). After that, the coveted Grand Slam was beckoning. However, a loss to the Shell Rimula-X team in the playoff for the second finals berth denied them a shot at clinching what would have been only the 4th Grand Slam during the time in the league after the Crispa Redmanizers (1976 and 1983), and the San Miguel Beermen (1989). They eventually finished 2nd runner-up with import Stevin Smith in tow. In the process, he also lost the BPC award to former teammate Caidic for the conference denying him a sweep of the individual awards for the year (season MVP, All-Star MVP, BPC awards, Mythical First Team).
In 1996, he made it to the 5,000-point club becoming the 5th fastest player to do so. He also became the first local player in ten years to win both the scoring and assists titles, averaging 19.6 and 6.6, respectively, while adding 4.0 rebounds per game in 37 games. He also made his 5th straight All-Star appearance. However, the team bombed out in all 3 conferences failing to make it past the elimination round.
In 1997, he made it to his 6th straight All-Star game and averaged 17.1 points, 5.1 assists, and 3.6 rebounds per game in 37 games. However, his team, re-christened again as Pop Cola Bottlers, continued its downfall, failing to make it past the elimination round of all 3 conferences for the 2nd straight year.
The 1998 season saw somewhat of a rebirth not only for Meneses but for the team as they posted two 2nd runner-up finishes in the All-Filipino Cup and Commissioner's Cup (with long-time Philippines resident Norman Black as import). But his inclusion in the 1998 Centennial team that represented the country in the 21st William Jones Cup (Champions) and the 13th Asian Games (Bronze Medal), spelled doom for the team in the Governor's Cup as it again failed to make the Final Four.
Individually, however, Meneses had another outstanding year. He averaged 17.6 points, 4.3 assists, and 3.2 rebounds per game in 30 games. He was also a Member of the PBA All-Star team that went up against the NBA's Shaquille O'Neal, Chris Gatling and company in the "Shaq-a-rap Tour" as well as the Centennial team that went up against various NCAA Division I schools in the US as part of the country's preparation for the 13th Asian Games. He also made it to his 7th straight All-Star game where he won his 2nd All-Star MVP, becoming the first player to win multiple All-Star MVP awards. He was later on joined by Benjie Paras who won both the 1989 ROY and MVP awards and repeated as MVP in 1999, who was a two-time All-Star MVP. The two were joined in the elite club much later by Asi Taulava and Jayjay Helterbrand who split the All-Star MVP award from 2004–2007, Taulava winning it in even-numbered years in 2004 and 2006 and Helterbrand securing it in odd-numbered years in 2005 and 2007.
In 1999, after months of speculation, Meneses was finally dealt to crowd-favorite Barangay Ginebra Kings for Luis Manuel "Noli" Locsin. For the year, Meneses established himself as the Kings go-to-guy by averaging 16.7 points, 4.4 assists, and 3.7 rebounds per game in 32 games. He was also voted as a starter to the 1999 All-Star game but was unable to play due to injury.
The year 2000 was another good year for Meneses as he further cemented his place in the annals of the PBA as well as the PBL. He was selected as part of the PBA's 25 Greatest Players as well as the PBL's 12 Greatest Legacy Team. He again made another All-Star appearance, his 8th, where he won his 3rd All-Star MVP award. For the season, Meneses averaged 13.3 points, 3.4 assists, and 3.5 rebounds per game in 32 games.
Meneses had four solid seasons with the Kings. In 2001, there were reports at the start of the year that Meneses would be traded for Mark Telan. However, just 3 games into the All-Filipino Cup, Meneses showed that he intends to stay with the franchise as he won Player of the Week honors for the period February 6–11, 2001. However, with injuries, as well as the arrival of rookie guard Fil-American Mark Caguioa, Meneses' minutes constantly diminished that eventually led to his transfer to FedEx, a rookie team that took over from the defunct Tanduay club. The highlight of his stay with the San Miguel Corporation-owned company was when the Kings made its first finals appearance in four years, when they lost to sister club San Miguel Beer in the All-Filipino Cup finals, 4-2. Meneses posted averages of 11.2 points, 10th-best 3.2 assists and 3.1 rebounds per game in 49 games for the year 2001 with Barangay Ginebra, his lowest averages since entering the league in 1992.
Meneses was traded in 2002 from Ginebra to rookie team FedEx Express for a future draft pick. His career reemerged during his two-year stay with the team. At the Express team, he was reunited with Derrick Pumaren, his coach at Swift during their glory year in 1995. He again led the team in scoring with 14.2 points per game (15 games) on the way to a season averages of 12.4 points, 1.9 assists and 2.6 rebounds per game in 22 games (combined average while playing for FedEx and Ginebra), his second lowest scoring averages. He was also named Player of the Week for the period July 29 – August 4, 2002.
In 2003, he was named to the PBL's Top 20 Players for his exploits at Magnolia, Burger City, and Swift Hotdogs. He was also a three-time recipient of the Player of the Week award, for the periods March 10–16, 2003, March 17–23, 2003 and April 14–20, 2003. He also became the first local player in 2 years to score at least 20 points in a quarter when he scored 20 points in the 3rd quarter of FedEx victory over Ginebra. Meneses was voted into his 9th All-Star game where he was named as the All-Star MVP in 2003, his 4th overall, and also led the Express to a third-place finish in the 2003 PBA Invitationals. He was also the first recipient of the Sportsman of the Year award together with Benjie Paras and Rob Johnson.
He also became a sort of a 3rd-quarter man for the FedEx team as he scored: (a) 15 points vs. San Miguel Beer on April 16, 2003, (b) 16 points against Red Bull on April 27, 2003, (c) 20 points contra Ginebra on May 2, 2003, (d) 12 points opposite Talk 'N Text on May 9, 2003 and (e) 19 points for the Commissioners All-Stars versus the Governors All-Stars in the June 1, 2003 All-Star game.
He finished the year as the Express scoring leader and the league's 8th leading scorer with an average of 15.9 points per game in nearly an average of 30 minutes playing time. He added 3.0 assists and 2.8 rebounds per game for the season and saw him reached the 2,000 assists club, the 19th player to do so.
2004 saw him reach the 9,000-point plateau. He also made his 10th and last All-Star appearance during the year becoming the North team's leading vote-getter and the 2nd leading vote-getter for the All-Star festivities behind Danny Seigle. By making it to his 10th All-Star, he became only the third player with at least 10 appearances in the mid-year festivities after Jerry Codiñera and Patrimonio.
He again flashed his 3rd quarter explosion by scoring 13 points on March 17, 2004 in a game against the Alaska Aces. He also found his way playing for his 6th team, the Red Bull franchise, where he was reunited with former coach Joseller "Yeng" Guiao.
Before the start of the revised 2004-2005 season, Meneses was traded by FedEx to Red Bull in exchange for Homer Se. He started out his career with Red Bull by playing at the 4th Shell Rimula Invitational Basketball Tournament (Sultan's Cup). However, injuries hampered Meneses' first few games with the Barakos. But he eventually played 51 games for the team during the year where he averaged 9.3 ppg, 2.12 apg and 2.02 rpg. In the 2005-2006 season, Meneses was put on the reserve list.
In 2005, he played for the Virgilio "Baby" Dalupan-coached TM PBA Legends that defeated the TM PBA Greats, 96-92, in an exhibition match where he scored 21 points, second only to Caidic's topscore of 30 points. The game was the featured event of the league's 30th year anniversary festivities. The two teams were made up of the 25 Greatest Players that were chosen by coaches Dalupan and ex-Senator Robert Jaworski. Incidentally, Meneses was one of only 4 active players then, the other three being Codiñera, Johnny Abarrientos and Kenneth Duremdes.
After the arrival of Derrick Pumaren as coach of the Phone Pals in the 2006 Philippine Cup, the Talk 'N Text Phone Pals signed Meneses to a contract, erasing speculations of Meneses' possible retirement. At Talk 'N Text, he played sparingly in a reserve role while showing some decent games during the tournament. He played 8 games, with 1 start, for the Phone Pals in the 2006 Philippine Cup after sitting out the first conference, averaging 2.5 points, 2.5 rebounds, and 1.5 assists per game, his lowest averages in his entire career. During the 2006-2007 off-season, his contract was not anymore renewed by Talk 'N Text.
Despite his brilliant career defined by numerous individual awards and championships as well as being a national team player on various occasions, he has become quite a journeyman having already played for 7 teams starting out with the Presto Ice Cream team drifting to Sta. Lucia, Swift/Sunkist/Pop Cola, Barangay Ginebra, FedEx Express, Red Bull and lastly Talk 'N Text.
In 2006, Meneses announced his retirement finishing his career with 9,453 points, 1,896 rebounds and 2,129 assists in 590 games where he logged 19,135 minutes of playing time, 174 steals, 270 blocks and shooting averages of 0.287 3-PT FG%, 0.470 FG% and .749 FT%.
In the 1980s, Meneses was a many-time member of the RP National Team alongside Jun Limpot and Nelson Asaytono. In 1989 and 1991, Meneses was part of the RP Team that played in the 15th (runner-up) and 16th (champions) editions of the SEA Games.
In 1998, Meneses was named into the Philippine Centennial Team for the Asian Games in Bangkok. With Meneses and former Sunkist teammate Duremdes sharing minutes in the shooting guard/small forward spot, the country took home a bronze medal in the said event.
He was also a part of the Philippine Team that won the 1998 edition of the Jones Cup held in Taipei, Taiwan. In 2004, he also played in the 4th Shell Rimula Invitational Basketball Tournament (Sultan's Cup) in Brunei where he started his career with the Red Bull Barako team.
After Meneses finished his career in the PBA, he joined the 2008 PBA Legends US Grand Reunion Tour where he played alongside such basketball greats like former Toyota players Francis Arnaiz, Ramon Fernandez, Tim Coloso and Abe King (the organizer of the event) and old Crispa mainstays Abet Guidaben, Atoy Co, Philip Cezar, Bernie Fabiosa and Bogs Adornado.
Meneses played for the Ohana Harbor-Toyota team coached by Robert Jaworski (who was sidelined by an injury and was replaced by Bong Alvarez in the starting line-up) while the Martin Purefoods-Crispa team was handled by coach Cris Calilan. The two teams figured in a four-game series each winning two games apiece.
Toyota scored a 91-89 win in the series opener at the Logan High School gym in Union City on March 8 before Crispa got even the next day with a 96-91 victory at the Arco Arena in Sacramento. Crispa made it two in a row with a 104-101 victory in Carson City before Toyota squared the series at 2-2, pulling off a 94-86 triumph in San Diego.
Guidaben, still showing some spring in his legs at 55, fired 21 points to lead all scorers in the Carson City contest. Co and Ronnie Magsanoc pumped in 19 apiece with Jojo Lastimosa adding 16, Yoyoy Villamin 11 and Adornado 10. Meneses rattled in 20 points to pace Toyota, which also drew double-digit outputs from Gerry Esplana and Manny Victorino.
In San Diego, Meneses once again topscored for Toyota with 23 with Jerry Codiñera and Coloso contributing 11 apiece, Olsen Racela 9 and Fernandez and Arnaiz with 8 each. The losing team drew double-digit outputs from Magsanoc, Villamin, Guidaben and Romy dela Rosa.
Others who played for Crispa were Alvin Patrimonio and Sonny Cabatu. Allan Caidic played the first two games and rushed back to Manila to attend to a personal matter. On the other hand, Manny Paner, Art dela Cruz, Hector Calma, Marte Saldaña and Yves Dignadice were the other players of Toyota.
Meneses also figured in the one-on-one series where he won over Alvarez, 6-2.
After retiring from the PBA, Meneses ventured into coaching. He first became a part of the coaching staff of Burger King in the PBL together with Codiñera ably assisting head coach Allan Gregorio. At present, he is the new head coach of his alma mater, JRU Heavy Bombers.
In October 2015, Meneses joins the list of sportsmen who ventured into politics as he reportedly running for Vice Mayor of Bulakan, Bulacan in the 2016 local elections.
Meneses is now the new head coach of the Heavy Bombers signed up on November 4, 2009. He made his debut as JRU's head coach in the 16th Father Martin's Cup. In the 86th season of the NCAA, Meneses led his team to a 12-4 record after the elimination round, good for solo third behind early finalist San Beda Red Lions (16-0) and the defending champions San Sebastian Golden Stags (13-3). In the stepladder semifinals, his Bombers defeated 4th-placer Mapua Cardinals (9-7), 60-54, before bowing to the defending champions San Sebastian Golden Stags 61-52, as they finished in third place.
Aside from his coaching chores in the NCAA, he is also the head coach of the JRU-Air21 team in the ongoing PBA D-League Aspirants Cup, the farm league of the PBA, Asia's first professional league. He led the team to a surprise semifinal stint in the Aspirants Cup and nearly entered the final at the expense of three-time PBA D-League champion NLEX Road Warriors who beat them 87-85 in their sudden death for the first finals berth.
Vergel Meneses will be joining the Air21 Express as an assistant coach starting August 1, 2013. Meneses, an 11-time PBA All-Star and former league MVP, will be an assistant to Franz Pumaren in the Air21 bench.
On December 18, 2013 during halftime of the Air21-Ginebra game, Meneses' Air21 No. 18 jersey was retired, a fitting reward to one of the most exciting players ever to grace the PBA hardcourt. He was likened by former teammate Mark Caguioa to Michael Jordan.
Most Valuable Player (1995)
4-time All-Star Game MVP (1995, 1998, 2000, 2003)
10-time All-Star (1992, 1993, 1994, 1995, 1996, 1997, 1998, 2000, 2003, 2004; in 1999, he was voted as a starter but failed to play due to an injury)
2-time Mythical First Team Selection (1994, 1995)
Mythical Second Team Selection (1993)
Most Improved Player (1993)
2-time Slam Dunk Champion (1992, 1993)
3-time Best Player of the Conference (1994 Governors Cup, 1995 All-Filipino Cup, 1995 Commissioners Cup)
PRO Basketball Player of the Year (PSA Awards and SCOOP Awards in 1995)
Member of the PBA's 25 Greatest Players
Member, 5,000-point and 9,000 point clubs
Member, 2,000-assists club
PBA Commissioner's Cup Champions (1993, 1995)
PBA All-Filipino Cup Champions (1995)
Member of the PBL's 12 Greatest Legacy Team (2000)
Member of the PBL's Top 20 Players of All-Time (2003)
1989 RP Youth Team Member
1989 South East Asian Games, Runner-up (Kuala Lumpur, Malaysia)
1991 South East Asian Games, Champion (Manila, Philippines)
1998 William Jones Cup, Champion (Taipei, Taiwan)
1998 Asian Games, Bronze Medal (Bangkok, Thailand)
1998 US Tour versus US NCAA Division I teams
1998 Member of the PBA Selection in the "Shaq-a-Rap Tour"
2004 4th Shell Rimula Invitational Basketball Tournament (Darussalam, Brunei)
"I felt back then that Vergel had the makings of a Michael Jordan, if only he had more dedication to the game. When I first saw him, I told him, 'Vergel, sayang ka. Kung magpapa-kundisyon ka, puwede kang maglaro ng point guard, ang laki ng advantage mo. Pero kung magpo-point guard ka, kailangan nasa kundisyon ka.' (Vergel, you could do better. If you condition yourself properly, you could play point guard and have a very big advantage. However, if you'll play point guard, you need to be in good shape.) The talent that Vergel has is very rare. I think he himself doesn't know how good he is. Sayang (Too bad), we wouldn't even know how good he could have been. His potential, I think, was never fulfilled." (Tommy Manotoc, The First 25 PBA Yearbook)
"Vergel is one of the best one-on-one players in the league, right up there with Samboy Lim. It's very hard to read his moves, very hard to defend against him. He was not really that polished when he came into the league but the skills were there. He was a super player in college. His outside shooting was not really prolific but he became a better player because he managed to develop his shooting range. While Samboy was more spectacular and faster, Vergel often found the open man. He's a better passer." (Norman Black who coached Meneses at Pop Cola, The First 25 PBA Yearbook)
Meneses on the PBA right now: "Basketball in the Philippines has changed a lot. Gone are the days a superb one-on-one player could single-handedly win a game. Marami nang paraan ngayon para mapigil ang mga player na dati ay namamayani sa one-on-one. At alam ito ng lahat. (There are various ways now to defend players who used to rule on one-on-ones. Everybody knows this.) There are exceptions but these are only for the best and the imports as well. Mahirap talagang maka-porma sa (It's really difficult to play against a) double team or triple team. The entry of Fil-Am cagers also made it very difficult to win games. Nakaka-inggit ang mga player na mayroong mga kasama na nado-double o nati-triple team. (Players who have teammates who are constantly double or triple-teamed are always the envy of others.)
After Danny Florencio there was Samboy Lim, and after Samboy Lim there's Vergel Meneses. On the time line of PBA innovators, aerial artists who stretched the limits of what could be done on and above the floor, Meneses holds a respectable place.
In the post-Samboy Lim era, the 6-foot-3 Meneses continued to move the game off the floor on the strength of his wondrous legs, then finished plays with the creativity of his boundless skills. He personifies hang time, making up moves in mid-air before scoring with a graceful shot off the glass or a twisting lay up.
His aerial acrobatics continued to dazzle PBA fans, winning fans nationwide and making his nickname, Aerial Voyager, familiar around the country. Vergel, like Samboy, seems to defy gravity as he soars to the basket on the fly. Opponents know what Vergel can do, but they never know how he's going to do it - and that makes him virtually impossible to stop.
"In the eyes of most coaches today, there is no player as dangerous on the offense as Vergel," wrote the PBA Annual. "The reason is simple. The 1995 league MVP can break down opposing teams in so many ways, from his crowd-pleasing drives to his long jumpers to his ability to see the floor and hit open teammates with the perfect pass."
Sunkist almost completed a Grand Slam in 1995, the year the former Jose Rizal College Bomber airwalked his way head and shoulders above the rest and won the Most Valuable Player award.
The RFM franchise surrounded the flamboyant forward with a horde of talents to ensure winning, including a clone - Kenneth Duremdes - who would later turn out to be an equally great player and a fellow member of the elite MVP club.
One of Vergel's biggest assets aside from his aerial acrobatics is his big fighting heart. He is a big time player who is not afraid to seek the ball when the chips are down. He is a player who is willing to take the last shot and has been successful most of the time.
Meneses was a former seminarian at the Immaculate Conception Seminary at Guiguinto, Bulacan in the early 1980s together with his brother Vic. It was at this seminary where he and Vic initially honed their basketball career before they found themselves playing together at JRU. His brother has since emigrated to Canada.
On August 27, 2010, Meneses was chosen as one of the PBA Legends to play in the 2010 NBA Asia Challenge which featured NBA greats Gary Payton, Glen Rice, Chris Webber and Mitch Richmond, NBA D-Leaguers Darnell Lazare, Chris McCray, Richie Frahm and Mark Tyndale, PBA legends Alvin Patrimonio, Allan Caidic, Atoy Co, Benjie Paras and Ronnie Magsanoc and current PBA stars Arwind Santos, Asi Taulava, LA Tenorio, Ronald Tubid, Dondon Hontiveros and Rico Maierhofer. Meneses was a member of the Red Team coached by Alaska's Tim Cone that went up against the White team of San Miguel coach Siot Tanquincen.