Netherlands


128.99 km2


Antoin Scholten (VVD)



Venlo is a municipality and a city in the southeastern Netherlands, next to the German border. It is situated in the province of Limburg.
In 2001, the (now former) municipalities of Belfeld and Tegelen were merged into the municipality of Venlo. Tegelen was originally part of the Duchy of Julich centuries ago, whereas Venlo has a past in the Duchy of Guelders. On 1 January 2010, the (now former) municipality of Arcen en Velden, was merged into the municipality of Venlo.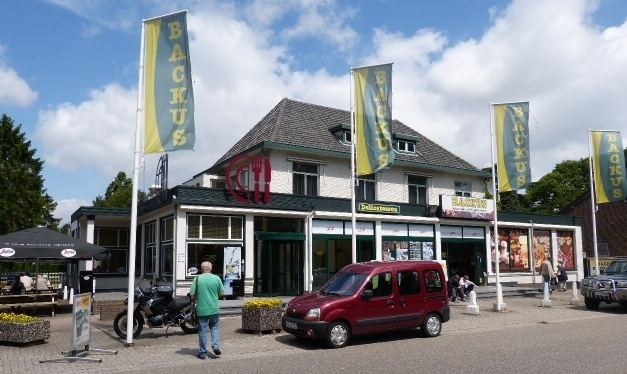 Roman and Celtic coins and remains of a Roman bridge across the River Meuse have been found in Venlo; it may have been the settlement known as Sablones on the Roman road connecting Maastricht with Xanten. Blerick, on the west bank, was known as Blariacum.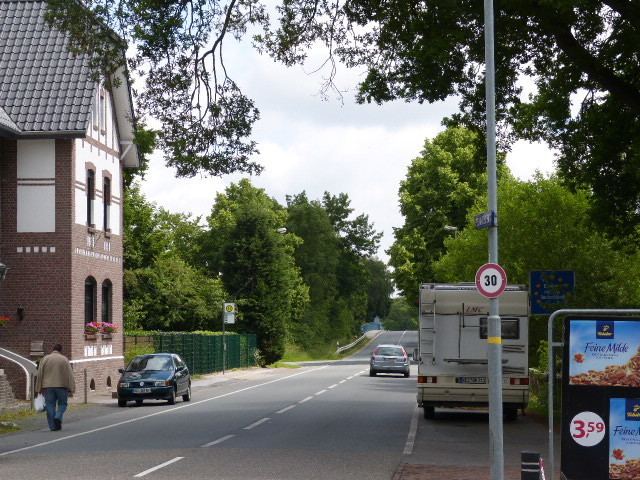 Documents from the 9th century mention Venlo as a trade post; it developed into one of the more important ones in the Meuse-Rhine area, receiving city rights in 1343, and becoming a member of the Hanseatic League in 1375.
Because of its strategic importance, the city of Venlo was besieged several times. The most significant siege was that of 1702, carried on by Menno van Coehoorn. Consequently, Venlo was incorporated into the Generaliteitslanden of the United Provinces and later became part of the Kingdom of the Netherlands.
Theatre "De Maaspoort"
Historical and cultural Museum "Limburgs Museum" and art Museum "Museum van Bommel van Dam"
Pop venue Grenswerk (formerly Perron 55)
Major annual cultural events
Carnaval called "Vastelaovend" in February/March (6 weeks before Easter).
Summer park festivities called "Zomerparkfeest" in August held in and around the main park of Venlo, a 4 days podium for a broad audience, including live music, film, dance, art etc.

In 2003 Venlo was awarded the title "Greenest city of Europe". In 2012 it hosted the Floriade, the worlds largest horticultural exhibition. In 2013, Venlo has won the prestigious Best City Centre of the Netherlands award. It amazed the jury by all the investments which have been made in the last couple of years in the Maas Boulevard, the railway station, the tunnel in the centre and the Maas bridge.
Venlo Wikipedia
(,)http://4.bp.blogspot.com/-5Ui5vGzTyHE/UbxV2ttgQoI/AAAAAAAAcqU/_uSwuTeZPtk/s640/P1010786.JPG(,)http://4.bp.blogspot.com/-g8NJLvNAQoQ/UbxV2rHSiBI/AAAAAAAAcqM/u8g7gX79UKg/s640/P1010787.JPG(,)http://upload.wikimedia.org/wikipedia/commons/2/29/1948-02-20,_Reconstruction_Venlo_Incident_of_1939-11-09.jpg(,)http://www.lenco.com/wp-content/uploads/2011/11/lenco-oberburg.jpg(,)http://www.company7.com/zeiss/graphics/zeiss_microscope602-1291_600423.jpg(,)http://www.626-squadron.co.uk/img378.jpg(,)http://supportersnotcustomers.files.wordpress.com/2013/04/imag0381.jpg%3Fw%3D682(,)http://supportersnotcustomers.files.wordpress.com/2013/04/imag0383.jpg%3Fw%3D682(,)http://3dprintingindustry.com/wp-content/uploads/2014/07/ColorFabb-test-3d-printers.jpg(,)https://stripymoggie.files.wordpress.com/2013/05/wpid-oorlog-en-vrede-kwietheuvel-venlo.jpeg(,)http://www.thehistoryblog.com/wp-content/uploads/2014/05/Gold-coin-of-Emperor-Constantine-III-408-411.jpg
(,)http://restaurateurs.iens.nl/static/photos/16201_0_f0797df4830e576908371c04419167c9.jpg(,)http://media-cdn.tripadvisor.com/media/photo-s/02/c5/a0/e4/hapas.jpg(,)http://restaurateurs.iens.nl/static/photos/26976_0_74ae37d12b3cfde52753798c6d1573eb.jpg(,)http://restaurateurs.iens.nl/static/photos/26976_0_e04b378fbdba699d52a855084f944a2d.jpg(,)http://media-cdn.tripadvisor.com/media/photo-s/01/fa/32/f4/terras.jpg(,)http://restaurateurs.iens.nl/static/photos/26976_0_2d8bbc4a01e9a40041bbe771b7c19842.jpg(,)http://restaurateurs.iens.nl/static/photos/27861_0_72eab5a80d50bc39b41d79a2305dfe6a.jpg(,)http://restaurateurs.iens.nl/static/photos/26976_0_6c86ba4a51e40139b11777a32bc7b4bc.jpg(,)http://restaurateurs.iens.nl/static/photos/27861_0_92e5edd0d9264a993f3659dfdc44dac9.jpg(,)http://media-cdn.tripadvisor.com/media/photo-s/03/72/2d/94/antoni-gaudi.jpg(,)http://media-cdn.tripadvisor.com/media/photo-s/03/e0/e7/7a/central.jpg(,)http://media-cdn.tripadvisor.com/media/photo-s/05/00/f9/7e/getlstd-property-photo.jpg(,)http://cdn4.vtourist.com/19/4102820-Avoiding_the_rain_Venlo.jpg(,)http://media-cdn.tripadvisor.com/media/photo-s/02/6d/85/da/eetcafe-hemingway-venlo.jpg
(,)http://www.maastrichtuniversity.nl/upload_mm/f/0/3/3675514_Student-Life-Campus-Venlo.jpg(,)http://www.fontysvenlo.nl/media/Austauschprogramme/collage%2520Venlo.png(,)http://www.maastrichtuniversity.nl/upload/313e1352-bb66-4fa2-9a5a-f819ad37c154_Campus-Venlo-Brightlands.jpg(,)http://www.intouchrugby.com/magazine/wp-content/themes/arras-theme/library/timthumb.php%3Fsrc%3Dhttp://www.intouchrugby.com/magazine/wp-content/uploads/2013/05/city-of-derry-rugby.jpg%26w%3D630%26h%3D250%26zc%3D1(,)http://www.fontysvenlo.nl/media/Slideshow%2520Campus/Studenten2.jpg(,)http://www.holland.com/upload_mm/d/4/9/2409_fullimage_venlo%2520stadhuis.jpg_560x350.jpg(,)http://www.cvltnation.com/wp-content/uploads/2015/02/306849_347271918685885_258987201_n.jpg(,)http://www.fontysvenlo.nl/media/images/student-city-venlo/fontys-venlo-017.jpg(,)http://www.maastrichtuniversity.nl/upload_mm/a/9/0/3675515_Web_CV_HC_Building.JPG(,)http://farm4.static.flickr.com/3837/14664749050_98cd88bcf5_m.jpg(,)http://familyadventureproject.org/wp-content/uploads/2012/07/IMG_9078.jpg(,)http://cache4.asset-cache.net/gc/147360046-an-aerial-image-of-a-road-junction-venlo-gettyimages.jpg%3Fv%3D1%26c%3DIWSAsset%26k%3D2%26d%3DGkZZ8bf5zL1ZiijUmxa7QYSvc8%252FrEG9TFR4FD8ZKmISjbrWhLqvcnoIcQmoJohMi(,)http://www.cmf-groupe.com/wp-content/uploads/2014/03/cmf-cultures-serre-verre-venlo.png