Veljko Čubrilović (Serbian Cyrillic: Вељко Чубриловић; 6 June 1886 – 3 February 1915) was a Bosnian Serb who was involved in the assassination of Archduke Franz Ferdinand of Austria.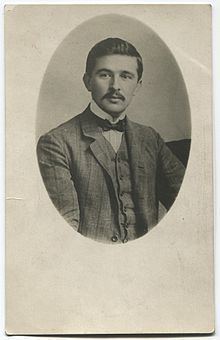 He was born in Gradiška, Bosnia and Herzegovina and became a schoolteacher in Priboj Majevički. In 1914, as a member of the Black Hand secret society, he agreed to help Gavrilo Princip, Nedeljko Čabrinović, and Trifko Grabež assassinate Archduke Franz Ferdinand. His brother, Vaso Čubrilović, was also involved in the plot.
On Sunday, 28 June 1914, Franz Ferdinand and Sophie von Chotkova were assassinated by Gavrilo Princip. Princip and Nedeljko Čabrinović were captured and interrogated by the police. They eventually gave the names of their fellow conspirators. Muhamed Mehmedbašić managed to escape to Serbia but Čubrilović, Danilo Ilić, Vaso Čubrilović, Cvjetko Popović and Miško Jovanović were arrested and charged with treason and murder.
All the men were found guilty. Under Austro-Hungarian law, capital punishment could not be imposed on someone who was under the age of twenty when they had committed the crime. Nedeljko Čabrinović, Gavrilo Princip and Trifko Grabež therefore received the maximum penalty of twenty years. Vaso Čubrilović was sentenced to 16 years and Cvjetko Popović to 13 years. Veljko Čubrilović, Miško Jovanović and Danilo Ilić, who helped the assassins kill the royal couple, were executed on 3 February 1915. His brother, Vaso, would survive and live until 1990.