France




584 m




20,030




Ile-de-France




Joel Loison



Velizy-Villacoublay is a commune in the Yvelines department in the Ile-de-France in north-central France. It is located in the south-western suburbs of Paris 13.9 km (8.6 mi) from the center and 3.2 km (2.0 mi) east of Versailles. Its inhabitants are called Veliziens.
Established on the Parisian plateau, the town of Velizy-Villacoublay borders Meudon in the north-east, Clamart in the east, Bievres in the south-east, Viroflay in the north-west, and Chaville in the north.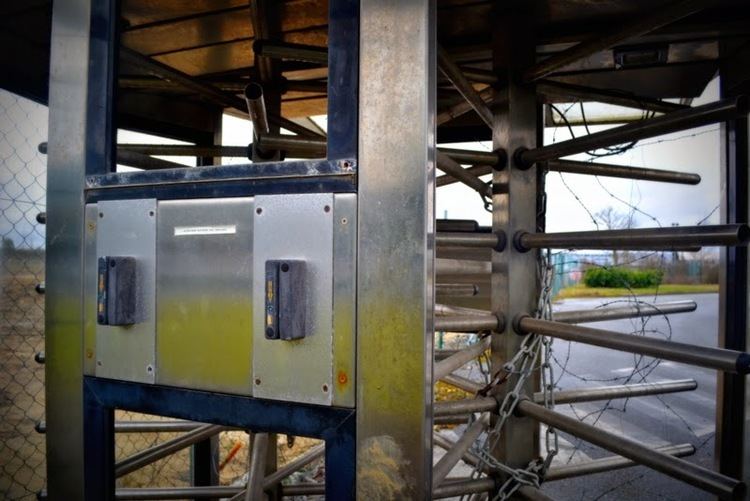 Velizy-Villacoublay is a very urbanized town bordering the Meudon forest, which spans over 300 hectares (741 acres) of communal land.
There are six districts: Mozart, le Clos, le Mail, Louvois, la Pointe Ouest et Velizy-le-Bas (with lUrsine and le Bocage).
The word "Velizy" comes from the Latin word villa. "Villacoublay" is formed from the same word, combined with the Gallo-Roman patronym "Escoblenus". Originally called simply Velizy, the name of the commune became officially Velizy-Villacoublay in 1938.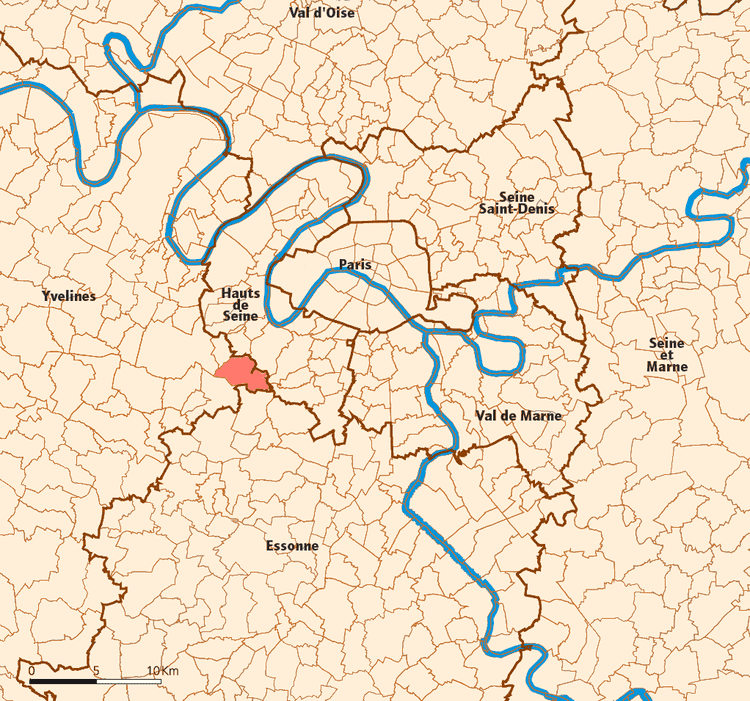 The territory was formed from three distinct manors: Velizy, Villacoublay, and Ursine, established in the 11th century. The domains were progressively annexed into the royal estate beginning in the 12th century (Velizy was annexed at the end of the 13th century).
The airbase in Villacoublay was built in 1911. In 1974 the Velizy 2 shopping mall was opened.
The body of Diana, Princess of Wales was flown to RAF Northolt, west London, from here after her death in Paris on August 31st, 1997.
The Saint-Denis church
The Saint-Jean-Baptiste church, in modern style.
The barracks of the Compagnies Republicaines de Securite (CRS).
lOnde Cultural Center, finished in December 2000 and designed by the architect Claude Vasconi, which is composed of one hall with 670 seats, a multidisciplinary room of 200 seats, two large dance halls, an orchestra room, 12 studios, 4 classrooms, a recording room, and a percussion room.
Biggest Shopping Center of Ile-de-France: Velizy-2
Car dealerships: Porsche, Audi, BMW, Mini, Citroen
Numerous companies and offices:
Aeronautic: EADS, MBDA, Messier-Dowty, Messier-Bugatti
Agricultural: Kraft Foods
Automotive: manufacturing plants of PSA Peugeot Citroen, Renault Trucks
Building and Public Works Sector: Eiffage
Electronics: Thales
Telecommunications: Alcatel-Lucent, Bouygues Telecom, Transcom, Sagem
Information technology: Sun Microsystems, Dassault Systemes
Video Games: Blizzard (Vivendi-Universal Games)
French Air Force Base 107 (HQ of French Special Forces)
Group 61 of the CRS
Velizy-Villacoublay Wikipedia
(,)http://upload.wikimedia.org/wikipedia/commons/6/6f/Blason_V%25C3%25A9lizy-Villacoublay.svg(,)http://upload.wikimedia.org/wikipedia/commons/c/c3/Velizy-Villacoublay_map.png(,)http://upload.wikimedia.org/wikipedia/commons/6/63/V%25C3%25A9lizy-Villacoublay,_Grands_Ensembles_immobiliers_du_Mail,_ann%25C3%25A9es_60..jpg(,)http://media.tvtrip.com/hotel-velizy_villacoublay/V3-80123-velizy_villacoublay/overview-player.jpg(,)http://upload.wikimedia.org/wikipedia/commons/2/23/Eurocopter_Cougar.jpg
(,)http://www.arte-charpentier.com/data/projets_eea60/fiche/61/0x650_paysage2_0be74.jpg(,)http://2.bp.blogspot.com/-RnDulOt2PuU/VO5HhBZgseI/AAAAAAAAHa4/TbMWyOsAAbI/s1600/Velizy7.JPG(,)http://3.bp.blogspot.com/-0ActYCRDdUw/VO5HhJuM3qI/AAAAAAAAHao/Gjzq5vvnx18/s1600/Velizy6.JPG(,)http://ad009cdnb.archdaily.net/wp-content/uploads/2012/11/5098a67c28ba0d041c000122_velizy-cemetery-philippe-harden-olivier-roz-architects_0192-528x352.jpg(,)http://www.o25.gr/sites/default/files/styles/flexslider_full/public/blog/5098a68328ba0d041c000123_velizy-cemetery-philippe-harden-olivier-roz-architects_0183.jpg%3Fitok%3DIIQjqWvs(,)http://www.o25.gr/sites/default/files/styles/flexslider_full/public/blog/5098a67728ba0d03e1000124_velizy-cemetery-philippe-harden-olivier-roz-architects_0204.jpg%3Fitok%3DDqru4nhZ(,)http://www.o25.gr/sites/default/files/styles/flexslider_full/public/blog/5098a67c28ba0d04330000fa_velizy-cemetery-philippe-harden-olivier-roz-architects_0211.jpg%3Fitok%3DNNQdl_8G(,)http://ad009cdnb.archdaily.net/wp-content/uploads/2012/11/5098a6bc28ba0d03e900012f_velizy-cemetery-philippe-harden-olivier-roz-architects_0487-528x352.jpg(,)http://www.o25.gr/sites/default/files/styles/flexslider_full/public/blog/5098a67928ba0d04330000f9_velizy-cemetery-philippe-harden-olivier-roz-architects_0208.jpg%3Fitok%3DiIfwInNP(,)http://www.o25.gr/sites/default/files/styles/flexslider_full/public/blog/5098a6b628ba0d03e900012d_velizy-cemetery-philippe-harden-olivier-roz-architects_0450.jpg%3Fitok%3DabOedgJ2
(,)http://static.cotemaison.fr/medias_8902/w_605,h_270,c_fill,g_north/cuisine-ikea-decouvrez-le-nouveau-magasin-100-cuisine_4558260.jpg(,)http://www.unjenesaisquoi-deco.fr/wp-content/uploads/2009/05/IKEA-VELIZY-2-Abstrakt-blanc-%25C2%25A9-Francis-Amiand.jpg(,)http://docs.guy-hoquet.com/GuyHoquet/2390597/705/530/vente-appartement-3-pieces-velizy-villacoublay-78140-cuisine.jpg%3Fcrop%3D1%26color%3D8d8b8c%26maxRatio%3D2%26align%3DCenter%26valign%3DMiddle(,)http://media2.ac3-distribution.com/office2/ilc/catalog/images/pr_p/1/3/3/7/8/6/0/8/13378608a.jpg(,)http://2udance.com/wp-content/uploads/2015/01/Cuisine-Nolte-Velizy-1024x576.jpg(,)http://docs.guy-hoquet.com/GuyHoquet/2390591/705/530/vente-pavillon-8-pieces-velizy-villacoublay-78140-cuisine.jpg%3Fcrop%3D1%26color%3D8d8b8c%26maxRatio%3D2%26align%3DCenter%26valign%3DMiddle(,)http://docs.guy-hoquet.com/GuyHoquet/3388340/705/530/vente-appartement-3-pieces-velizy-villacoublay-78140-cuisine.jpg%3Fcrop%3D1%26color%3D8d8b8c%26maxRatio%3D2%26align%3DCenter%26valign%3DMiddle(,)http://media-cdn.tripadvisor.com/media/photo-s/07/82/b1/7c/appart-city-prestige.jpg(,)http://imganuncios.mitula.net/velizy_villacoublay_vente_divers_velizy_villacoublay_78140_324000_yvelines_8420028417563619986.jpg(,)http://i.ytimg.com/vi/WuRa5VmdaBU/hqdefault.jpg(,)https://leadformance-production-europe.s3-eu-west-1.amazonaws.com/products/25846/images/64093/large.png%3F1390406783(,)http://static.123deal.fr/media/2015/01/cuisine-d-exposition/full/destockage-maison-jardin-219972.jpg