Republic of Macedonia




Slavco Cadiev (VMRO-DPMNE)




43,716



Veles (Macedonian: ) is a city in the center of the Republic of Macedonia on the Vardar river. The city of Veles is the seat of Veles Municipality.
Vilazora was a Paeonian city from the period of early classic antiquity. The citys name was Vylosa in Ancient Greek. During Ottoman times Veles was a township (kaza) with the name Koprulu in the Uskup sandjak. From 1877 to 1912 the sandjak was part of the Kosovo vilayet. It was named Koprulu after its founder Mehmed Koprulu, a Grand Vizier of the Ottoman Empire. From 1929 to 1941, Veles was part of the Vardar Banovina of the Kingdom of Yugoslavia. After World War II, the city was known as Titov Veles after Yugoslavian president Josip Broz Tito, but the Titov was removed in 1996. Cars registered in Veles were identified by the code TV (Titov Veles), which was changed as late as 2000 to VE.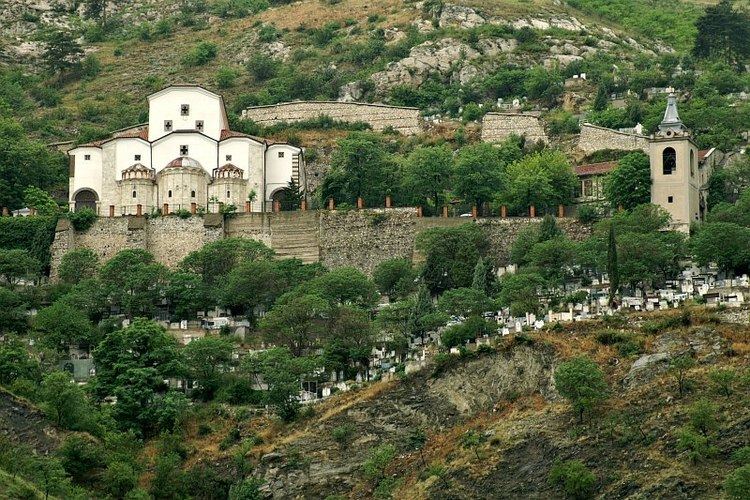 The area of present-day Veles has been inhabited for over a millennium. In antiquity, it was a Paionian city called Bylazora, and contained a substantial population of Thracians and possibly Illyrians. For short period it was a Bulgarian city in the First Bulgarian Empire and the Second Bulgarian Empire, later it was part of the Serbian Empire in the early 14th century and the town governor was Jovan Oliver during the time of Emperor Dusan, it was part of Konstantin Dragas realm in 1355-1395. Before the Balkan Wars, it was a township (kaza) with the name Koprulu in Uskub sandjak, vilayet, Ottoman empire.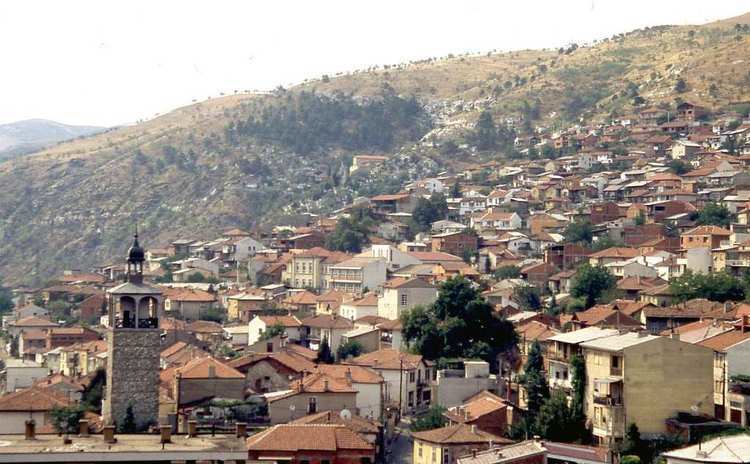 Some identify Veles with the Velitza of which Clement of Ohrid was bishop. The Annuario Pontificio identifies Veles instead with the bishopric of Bela, a suffragan of Achrida, and lists it, as no longer a residential diocese, among titular sees.
Veles (city) Wikipedia
(,)http://upload.wikimedia.org/wikipedia/commons/d/d9/St_Panteleimon_Church_Veles.jpg(,)http://www.exploringmacedonia.com/content/images/Veles/large/Veles%252011.jpg(,)http://upload.wikimedia.org/wikipedia/commons/8/8a/Firebird.jpg(,)http://www.exploringmacedonia.com/content/images/Veles/large/7108394_002.jpg(,)http://whereismacedonia.org/images/0_photo_galleries_th/36-skopje.jpg(,)http://blog.slavicsouvenirs.com/images/mythology/gods/god-veles/veles.jpg(,)http://upload.wikimedia.org/wikipedia/commons/thumb/8/82/National_Museum_-_Veles_4.jpg/640px-National_Museum_-_Veles_4.jpg(,)http://upload.wikimedia.org/wikipedia/commons/d/d5/Lupe_Velez_Argentinean_Magazine_AD_3.jpg(,)http://whereismacedonia.org/images/images/towns_in_macedonia/kumanovo-old/kumanovo-old-photo-02.jpg(,)http://upload.wikimedia.org/wikipedia/commons/0/06/JedediahSmithEnglishVersion.png(,)http://upload.wikimedia.org/wikipedia/commons/f/f0/Lupe_Velez_-_Mexican_Spitfire.jpg(,)http://www.culturalweekly.com/wp-content/uploads/2012/10/cid_3253626666_1276694.jpg
(,)http://q-ec.bstatic.com/images/hotel/840x460/665/6653771.jpg(,)http://i.ytimg.com/vi/G1bRkvr1O_Y/maxresdefault.jpg(,)http://aff.bstatic.com/images/hotel/max500/125/12551622.jpg(,)http://www.cleartrip.com/places/hotels//5914/591457/images/6653777_w.jpg(,)http://aff.bstatic.com/images/hotel/max500/125/12551654.jpg(,)http://aff.bstatic.com/images/hotel/max500/125/12551364.jpg(,)http://aff.bstatic.com/images/hotel/max500/125/12551487.jpg(,)http://aff.bstatic.com/images/hotel/max500/125/12551531.jpg(,)http://aff.bstatic.com/images/hotel/max500/125/12551521.jpg(,)http://aff.bstatic.com/images/hotel/max500/125/12551657.jpg