6.2

/

10

Alchetron

6.2

Rate This




Genre

Drama




Directed by

Germán Barriga




First episode date

3 January 2016




Theme song

El Perdón


Number of episodes

93






Created by

Sergio Díaz




Creative director(s)

Ignacio Arnold




Final episode date

26 July 2016




Network

Canal 13




Location

Santiago





Written by

Sergio DíazAdela BoltanskyJosé FonsecaDiego NiñoCarla StagnoRodrigo Urrutia




Starring

Francisco Pérez-BannenTamara AcostaPablo Macaya






Similar

Chipe libre, Preciosas, Soltera otra vez




Profiles




Facebook
Veintea ero a los 40 primer spot
Veinteañero a los 40 (lit: Young at 40, stylized as 20añero a los 40) is a Chilean telenovela produced and broadcast by Canal 13 since January 3, 2016. It stars Francisco Pérez-Bannen and Tamara Acosta as the main protagonists. With the antagonistic protagonists of Pablo Macaya, Silvia Santelices, Fernanda Urrejola, Karla Melo and Catalina Guerra, with the stellar performances by Alejandro Trejo, Luis Gnecco and Patricia López.
Contents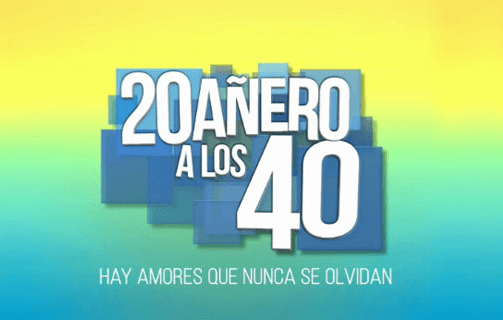 Plot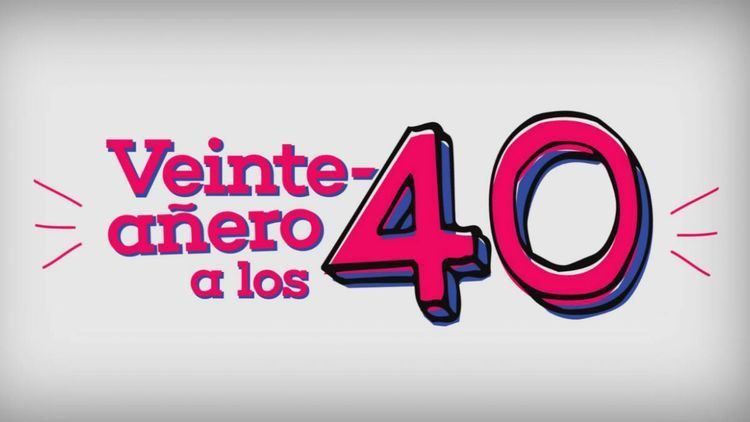 The story begins on February 9, 1988, and life revolves Francisco (Max Salgado), a very intelligent young man, but his life changes when he meets Rafaela Guerra (Katherine Muñoz), two completely enamored young people who are ready for anything for his love. Pancho is the idealistic friend Alejandro "Jano" Toro (Matías Burgos), his best friend hiding a big secret that only a woman knows, Cynthia (Rocío Toscano). Their life is very good, until a car accident leaves him in a serious condition, going into a coma the next 27 years.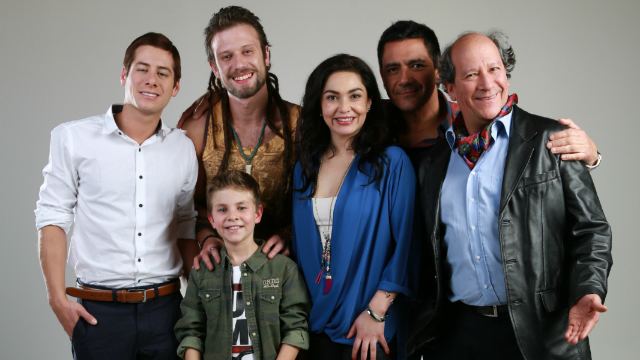 They have 27 years past, and it's 2016, Pancho (Francisco Pérez-Bannen) and Rafaela (Tamara Acosta) have matured. She remade her life with Alejandro "Jano" Toro (Pablo Macaya), the best friend of Pancho in his youth. The two have a restaurant and started a family with two children, after Rafaela got pregnant with twins before the accident. She decided to hide their children from the Bustamante family, for fear that they will be removed when children of Pancho and Jano decided to take care of them, acknowledging them as his and starting a relationship with her.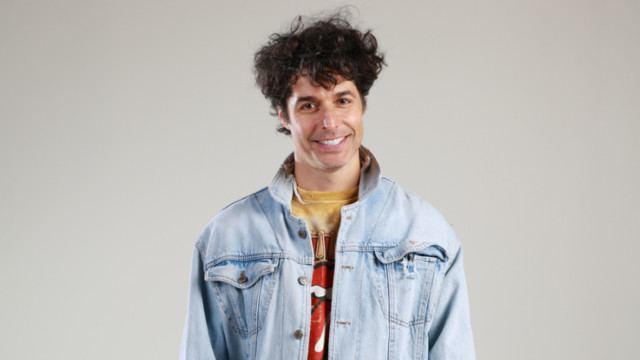 The same day Jano decides to propose to Rafaela after 26 years together, Pancho wakes from coma without consequences, except for a few blackouts. With the help of her therapist that she loves him, Katia (Fernanda Urrejola), his sister Fatima (Sigrid Alegría) and her husband, Eliseo (Néstor Cantillana), he manages to be located in the 21st century. But the days past, rehabilitation therapies "Katia" and "Pancho" still can not find the course of his life, feeling empty. One day, Pancho is an old photograph and remembers "Rafaela", discovering the cause of your loneliness and emptiness: the absence of his great love of youth. "Pancho" then decided to try to regain the love of his life, but along the way will encounter more difficulties than expected.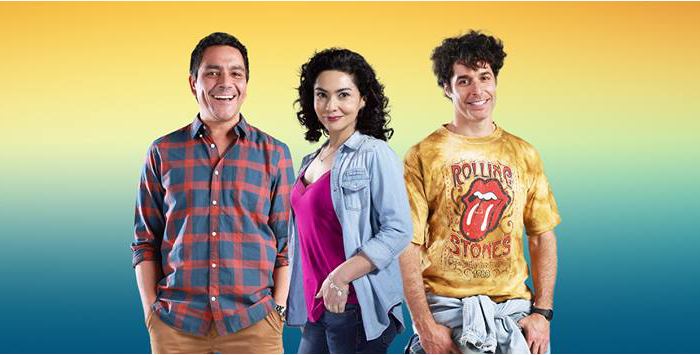 Another lives follow the perverse Cynthia (Catalina Guerra), Alison's mother (Karla Melo), which hides a secret that could sink Jano. In addition, Alison partner who has "Palanca" (Claudio Castellón), is set at Gabriel (Hernán Contreras), son of Rafaela. But the arrival of Isidora (Catalina Castelblanco) form a love triangle between Alison and Palanca (although Alison is set to Gabo, still in love with Palanca).
Main characters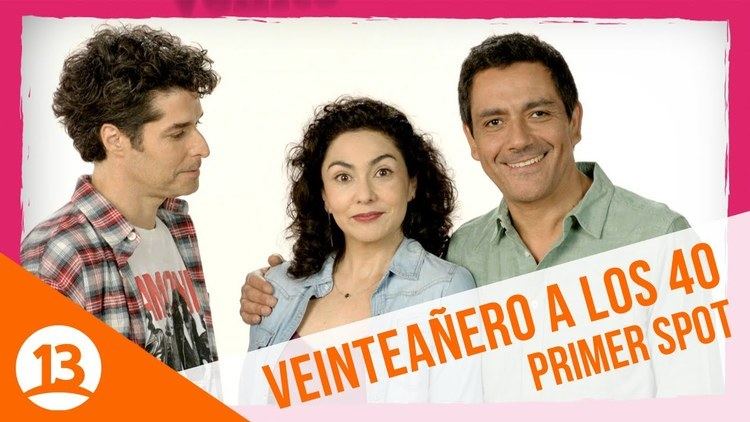 Francisco Pérez-Bannen as Francisco Javier Bustamante Lynch (alias Pancho).
Max Salgado as young Francisco Bustamante.
Tamara Acosta as Rafaela Guerra Peñafiel (alias Rafa).
Katherine Muñoz as young Rafaela Guerra.
Pablo Macaya as Alejandro Toro (alias Jano).
Matías Burgos as young Alejandro Toro.
Fernanda Urrejola as Katia Jorquera.
Supporting characters
Related to Bustamante family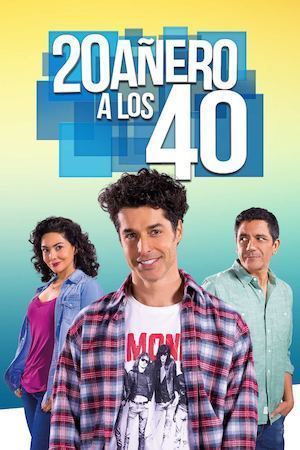 Silvia Santelices as Ester Lynch de Bustamante.
Sigrid Alegría as Fátima Bustamante Lynch de Garcés.
Néstor Cantillana as Eliseo Garcés Fuentealba.
Catalina Castelblanco as Isidora Garcés Bustamante.
Catalina Benítez as Agustina Garcés Bustamante.
Patricia López as Janín Díaz.
Lucas Balmaceda as Valentín.
Related to Alejandro and Rafaela family
Hernán Contreras as Gabriel Toro-Bustamante Guerra (alias Gabo).
Jaime Artus as Bastian Toro-Bustamante Guerra.
Alejandro Trejo as Alberto Guerra (alias Tito).
Catalina Guerra as Cynthia Mercedes Espinoza.
Rocío Toscano as young Cynthia Espinoza.
Catalina González as Virginia.
Claudio Castellón as Jonathan Cubillos (alias Palanca).
Andrés Commentz as Tomás Toro Basáez (alias Tommy).
Constanza Piccoli as Nicole Basáez.
Karla Melo as Alison Mercedes Espinoza.
Katyna Huberman as Jackie Munita.
Related to Cristián Grez company
Luis Gnecco as Cristián Grez.
Ariel Levy as Oliver Grez.
Daniela Nicolás as Gracia Montero Rojas.
Aída Escuredo as Maya Zulueta.
Guest appearances
Yann Yvin as himself.
Consuelo Holzapfel as Abbess.
Cristián Campos as Raúl Bustamante.
Liliana García as M.D. Sara Parker.
Gabriela Medina as Violeta.
Nissim Sharim as Francoise.
John Serrano as Shakiro.
International broadcast
Ecuador: Telerama (2016).
References
Veinteañero a los 40 Wikipedia
(Text) CC BY-SA