Vanagamudi is a Tamil film starring Sivaji Ganesan and Savithri in the lead role. The film directed by P. Pullaiah, had musical score by G. Ramanathan and was released on 12 April 1957. The film was super hit at box-oofice.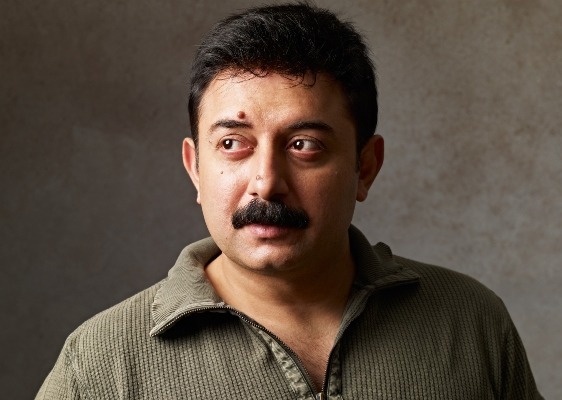 The film revolves around a king (M. K. Radha) and a talented sculptor (Sivaji Ganesan). Chitrashilpi, the sculptor, could make stones sing and dance with his artistic touch. Son of the king's bodyguard (Nagaiah), whose kind-hearted wife is played by Kannamba, he meets the princess (Savitri) in a forest and falls in love with her. However, each is not aware of the other's identity.
Enters the villain (Nambiar) who has an eye on the throne and the princess. He has a mistress — a court dancer with a heart of gold (Rajasulochana). He employees all the tricks in his bag to get his desire fulfilled. He throws the sculptor in prison and introduces a princess-look-alike, a tribal girl (Savitri, again) and pulls the wool over the eyes of the king and marries the fake princess!
After many events, somewhat predictable, the hero exposes the villain and happiness is restored in the royal family.
Sivaji Ganesan as Chithrasenan
Savitri as Devasundari
M. K. Radha as King
Chittor V. Nagaiah as
P. Kannamba as Mangalam
M. N. Nambiar as Narendran
Rajasulochana as Ambiga
K. A. Thangavelu as Paramjothi
M. Saroja
'Gemini' Balu
Nott Annaji Rao
M. R. Santhanam
Thangappan
Producer: M. Somasundaram
Production Company: Saravanabhava & Unity Pictures
Director: P. Pullaiah
Music: G. Ramanathan
Lyrics: Thanjai N. Ramaiah Dass
Story: A. K. Velan
Screenplay: P. Pullaiah
Dialogues: A. K. Velan
Art Direction: S. V. S. Rama Rao
Editing: K. Govindasamy
Choreography: K. N. Dandayudhapani Pillai
Cinematography: P. Ramasamy
Stunt: 'Stunt' Somu
Dance: Helen
The film had melodious music composed by G. Ramanathan, with all the lyrics by Thanjai N. Ramaiah Dass. Playback singers are T. M. Soundararajan, A. M. Rajah, Seerkazhi Govindarajan, S. C. Krishnan, M. L. Vasanthakumari, P. Leela, Jikki, P. Susheela & T. V. Rathinam.
One of the songs in the Carnatic raga Thodi, Ennai Pol Penn, rendered by P. Susheela with much feeling attracted attention. Even Carnatic musicians considered it the best film song composition in Thodi. The popular comedy pair, Thangavelu-Saroja, provided the laughs and there was a sizzling dance number by Helen.
The film was released in 1957. During the time of its release, Mohan Arts handcrafted an 80 feet (24 m) cutout which was kept at the Chennai-based Chitra theatre. According to Mohan Arts founder K. Mohan's son Harinath, it was the tallest standee made in the whole of Asia at that time.