Billed by the Japanese producers as a "dark future science-fiction romance", the film, like the novel before it, is set in the year 12,090 AD, in a post-nuclear holocaust world where a young woman hires a mysterious half-vampire, half-human vampire hunter to protect her from a powerful vampire lord.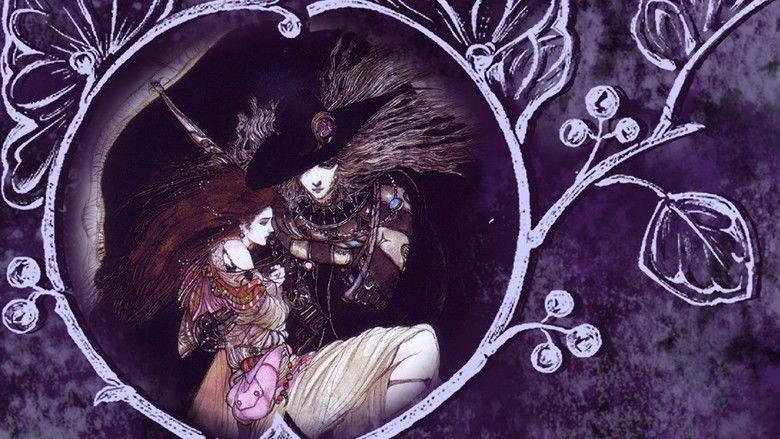 While walking her guard rounds in the country, Doris Lang, the daughter of a deceased werewolf hunter, is attacked by Count Magnus Lee, a 10,000-year-old, long-lost vampire lord (also known as a Noble), who intends to make her his new vampire bride.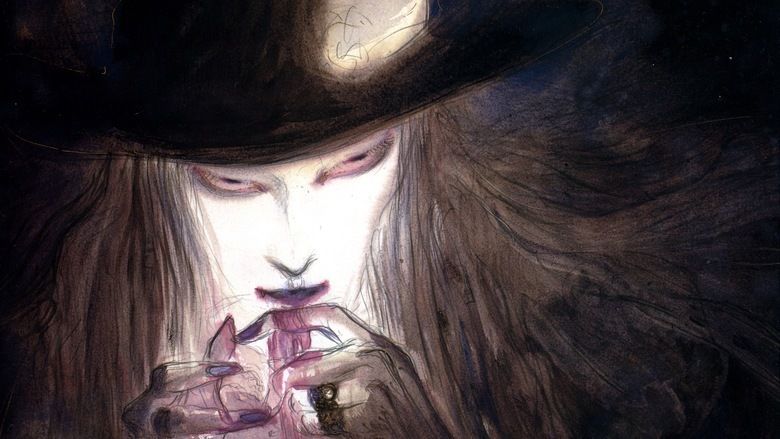 Doris later encounters a mysterious dhampir and vampire hunter, known only as D, and hires him to protect her from Count Lee. While in town with Dan, her younger brother, and D, Doris is confronted by Greco Roman, the mayor's son, about the Count's attack and D, and promises to help her if he has Doris for himself. When Doris refuses, Greco reveals what happened to the entire town, including Dan. D requests that the authorities, including Greco's father, the town sheriff and Dr. Feringo (Fehring in the English dub), should hold off Doris' incarceration at the local asylum until he kills Count Lee.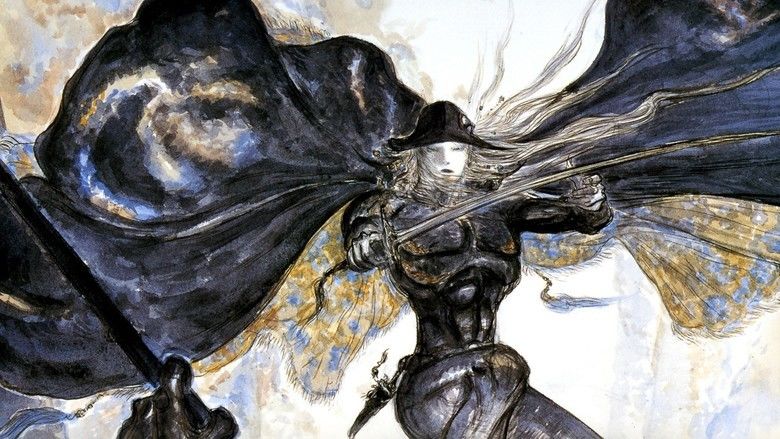 That night, D is attacked by Rei Ginsei, Count Lee's servant and a mutant with the ability to warp the space around his body, and Lamika, Count Lee's daughter, who is highly prejudiced against humans and dhampirs. D holds off the attack and orders the pair to return to the Count's castle. The next day, he travels the castle and attempts to confront the Count. Aided by the symbiote in his Left Hand, D holds his own against the Count's monstrous minions, including Rei and his companions Gimlet, Golem and Chullah. While in the castle's catacombs, he is ensnared and captured by the Snake Women of Midwich. Doris is then kidnapped by Rei and brought to the Count. Using his vampiric powers, D kills the Snake Women, rescues Doris before she can be killed by Lamika, and escapes the castle.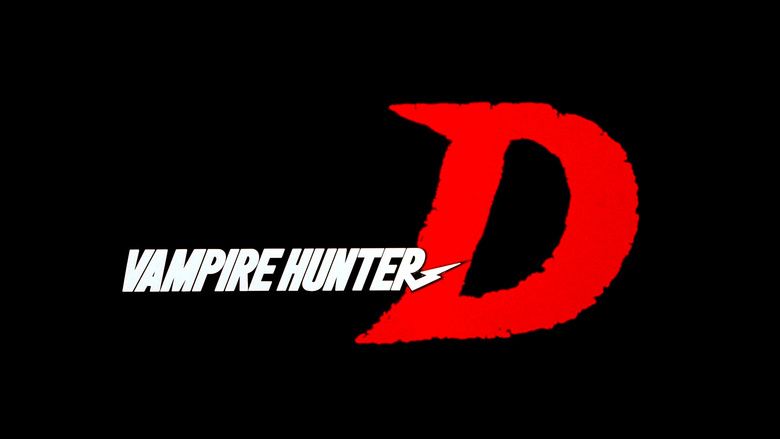 In town, Greco overhears a meeting between Rei and a messenger from Count Lee, who gives the former a candle with Time-Bewitching Incense, a substance powerful enough to weaken vampires and dhampirs. Dan is taken hostage by Rei, and D comes to his rescue, cutting off Rei's hand in the process and discovering that the candle is a fake. Meanwhile, Dr. Feringo, himself a vampire in league with Count Lee, leads Doris into a trap but is killed by Lamika when he begins requesting to share Doris with the Count. Greco then appears, using the real Time-Bewitching Incense to severely weaken Lamika, but is overpowered by Dan and D. Afterwards, Doris, who has by now fallen for D, tries to convince him to live with her and embraces him. This starts to trigger D's vampire side, but, unwilling to bite her, he forces her away from him.
The next morning, Greco is confronted and killed by Rei, who uses the real candle to weaken D, allowing him to kill the vampire hunter with a wooden stake. Doris and Dan are then captured and taken back to the castle. Lamika tries to persuade her father not to allow a human into the family, but Lee reveals that there is no harm in doing so, as Lamika's own mother was a human - making her a dhampir instead of a full-blooded vampire. Rei also requests that the Count give him eternal life as a member of the Nobility, but he is coldly rebuffed.
As a mutant attempts to devour D's body, his Left Hand revives him just in time for him to kill the monster. As the processional for the Count and Doris' wedding takes place, Dan, having escaped his cell, attempts to attack Lee, but falls into a chasm before being saved by Rei. In retaliation for not fulfilling his request, Rei attempts to weaken the Count with the Time-Bewitching Incense. However, Lee, who is too powerful to be weakened by the Incense, kills him. Before Doris can be bitten by the Count, D appears and engages in a climactic battle with Lee, and succeeds in stabbing the Noble with his sword. A weakened Lee attempts to influence Doris into killing D, but she is broken out of the trance by Dan, who arrives with Lamika. D then uses his powers to enact the destruction of the castle, and it is implied, because of these powers and their resemblance to one another, that he is the son of Count Dracula, the legendary Ancestral God of Vampires. He then tries to persuade Lamika into living as a human, but she chooses to die as a member of the Nobility with her father.
D, Doris and Dan escape the collapsing castle. The dhampir then sets off under a now clear blue sky. The Langs bid D goodbye as he looks back briefly to them and smiles.
Vampire Hunter D is credited as one of the earliest anime productions targeted explicitly at the male teenager/adult demographic in lieu of family audiences, and capitalized on the emerging OVA market due to its violent content and influence from European horror mythology (such as the films of British film studio Hammer Productions). The film's limited budget made its technical quality comparable to most anime television series and other OVAs, but not with most theatrical animated films.
During the film's production, director Toyoo Ashida stated that his intention for the film was to create an OVA that people who had been tired from studying or working hard would enjoy watching, instead of watching something that would make them "feel even more tired".
Yoshitaka Amano, the illustrator of the original novels, acted as character designer for the OVA. However, alternative designs were provided by Ashida (who also acted as the film's animation director), and elements from both artists' works were combined to create final designs by the animators. Acclaimed pop artist Tetsuya Komuro was responsible for the film's soundtrack, and also performed the film's ending theme, 'Your Song', with his fellow members of TM Network.
Vampire Hunter D was the first of several film adaptations (both live-action and animated) of Hideyuki Kikuchi's works. Several of these (Wicked City, Demon City Shinjuku and Vampire Hunter D: Bloodlust) were directed by Yoshiaki Kawajiri of Madhouse.
Vampire Hunter D was released on theatrically on December 21, 1985 where it was distributed by Toho. A laserdisc by CBS Sony Group Inc. was released on the same date. An English-language version of the OVA was produced in 1992 by Streamline Pictures, and was shown on the fine-arts theatrical circuit in the US in August 1992. The Streamline dub was then released on VHS on March 26, 1993. This initial release was followed by a re-release on VHS by Streamline's parent company, Orion Pictures, and a laserdisc release by Lumivison. The film was also shown several times on American television during the 1990s, including on TBS, Cartoon Network and the Sci-Fi Channel. Vampire Hunter D is considered a flagship title for Streamline, and was marketed in the US as 'the first animated horror film for adults.'
In 2000, Urban Vision Entertainment, the US production partner and distributor of Vampire Hunter D: Bloodlust, re-released the OVA on a 'Special Edition' bilingual DVD on October 17 containing the original Japanese audio and a Dolby Digital 5.1 remix of the Streamline dub, as well as releasing dubbed and subtitled versions of the film on VHS. The Special Edition DVD release was duplicated by Manga Entertainment for a UK release on July 5, 2004, as well as by Madman Entertainment in Australia on August 31, 2005. Madman's reissued their Special Edition DVD on July 23, 2014.
On April 16, 2015, Sentai Filmworks announced their license to the film in North America for digital and home video release. The film was released on August 25, 2015 on Blu-ray and DVD with a new English dub.