Valley of the dinosaurs man
Valley of the Dinosaurs is a 30-minute Saturday morning animated series produced by the Australian studios of Hanna-Barbera Productions and broadcast on CBS from September 7 to December 21, 1974.
Contents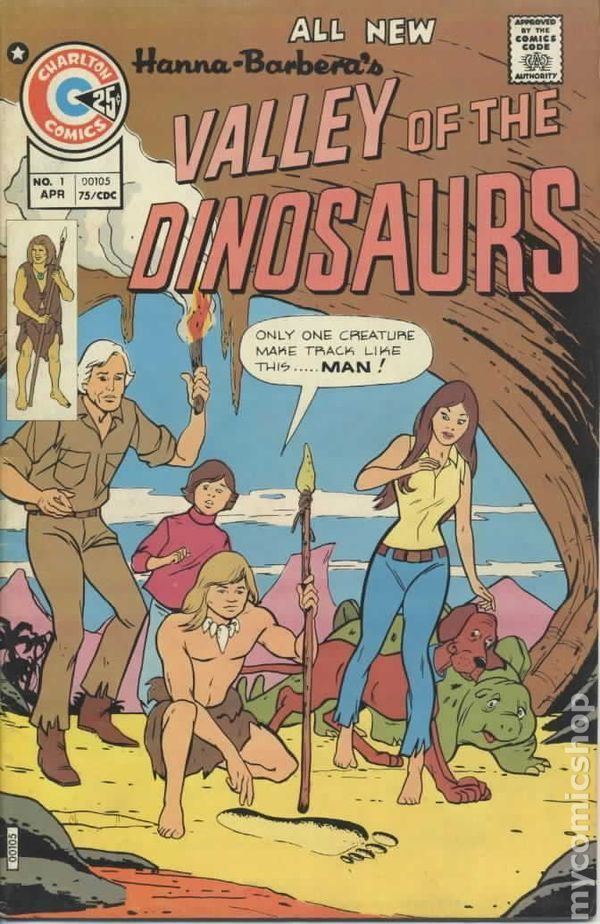 Opening narration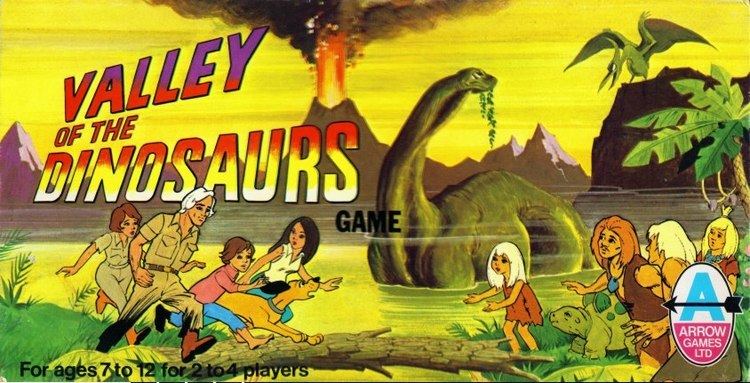 Deep in the heart of the Amazon, the Butler family was exploring an uncharted river canyon. Suddenly, caught up in a violent whirlpool, they were propelled through an underground cavern and flung into a hostile world of giant prehistoric creatures...a world that time forgot. Now, befriended by a family of cave dwellers, each day is an adventure in survival for the Butlers in...the Valley of the Dinosaurs!
Plot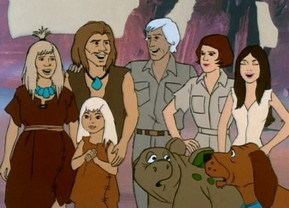 Science teacher John Butler along with his wife Kim, their two children, Greg and Katie, and their dog, Digger, are on a rafting trip on the Amazon River. As they are going down the river, their boat hits a rock and capsizes. The family then gets caught in a whirlpool. When they surface upon going through an underground cavern, they find themselves in a prehistoric valley where they meet caveman Gorok, his wife Gara, their two children Lok and Tana, and their pet, a baby Stegosaurus named Glump. The two families become friends. Gorok and his family help the Butlers in their attempts to find a way to return home, while the Butlers help them in their daily lives by, for example, introducing them to basic technology, such as simple machines (the lever and the wheel), sailboats and windmills.
Episode list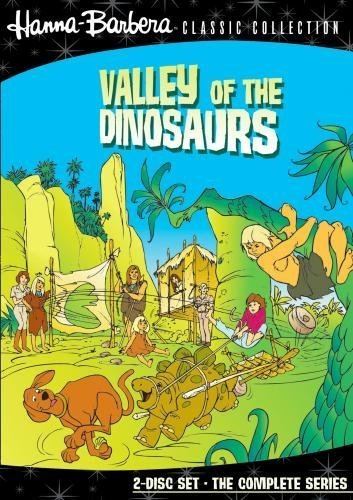 "Forbidden Fruit" – September 7, 1974
"What Goes Up" – September 14, 1974
"A Turned Turtle" – September 21, 1974
"The Volcano" – September 28, 1974
"Smoke Screen" – October 5, 1974
"Pteranodon" – October 12, 1974
"The Saber-Tooth Kids" – October 19, 1974
"After Shock" – October 26, 1974
"Top Cave, Please" – November 2, 1974
"S.O.S." – November 9, 1974
"Fire" – November 16, 1974
"Rain of Meteors" – November 23, 1974
"To Fly a Kite" – November 30, 1974
"Test Flight" – December 7, 1974
"The Big Toothache" – December 14, 1974
"Torch" – December 21, 1974
Popular culture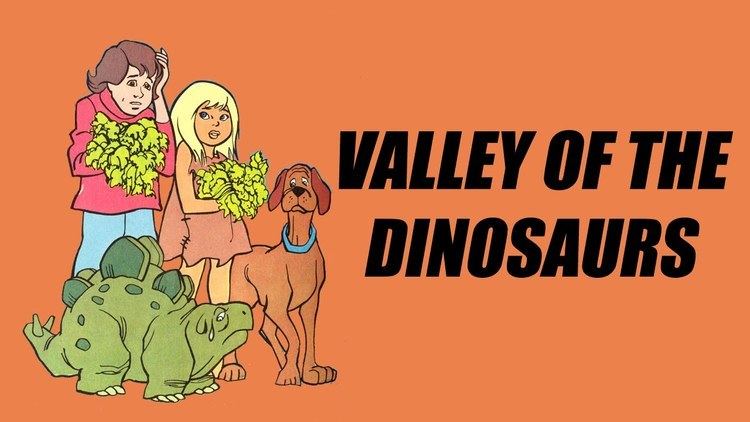 Characters from the show appeared in the Harvey Birdman, Attorney at Law episode "Beyond the Valley of the Dinosaurs" with Gorak voiced by Chris Edgerly and Tana voiced by Mary Birdsong.
Comics
Charlton Comics published 11 issues of a comic book series based on the TV cartoon featuring new stories from April 1975 until December 1976.
Home Media releases
On March 22, 2011, Warner Archive released Valley of the Dinosaurs: The Complete Series on DVD in region 1 as part of their Hanna–Barbera Classics Collection. This is a Manufacture-on-Demand (MOD) release, available exclusively through Warner's online store and Amazon.com.
References
Valley of the Dinosaurs Wikipedia
(Text) CC BY-SA