Occupation

Actress




Years active

2002–present





Name

Valerie Tian




Role

Actress









Born

April 21, 1989 (age 34) (

1989-04-21

) Vancouver, British Columbia, Canada


Movies

The Moth Diaries, Juno, Wake of Death, Words and Pictures, Jennifer's Body


Similar People

Mary Harron, Fred Schepisi, Gary Sinyor, Mina Shum, Philippe Martinez
Long Life, Happiness, & Prosperity Trailer
Valerie Tian (born April 21, 1989) is a Canadian actress. She is known for her role as Su-Chin in Juno.
Contents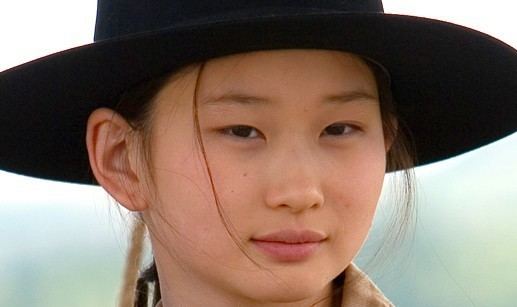 Words and pictures valerie tian at tiff premiere
Early life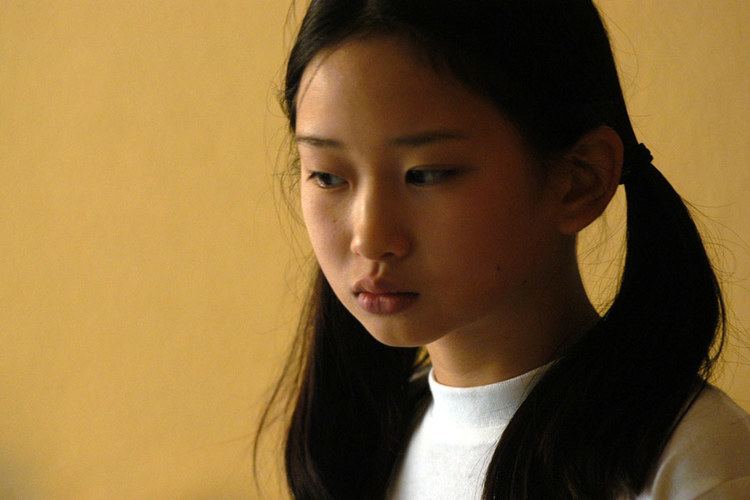 Tian was born in 1989 in Vancouver, Canada, she is of Chinese descent. Her mother was a teacher of Chinese literature and history.
Career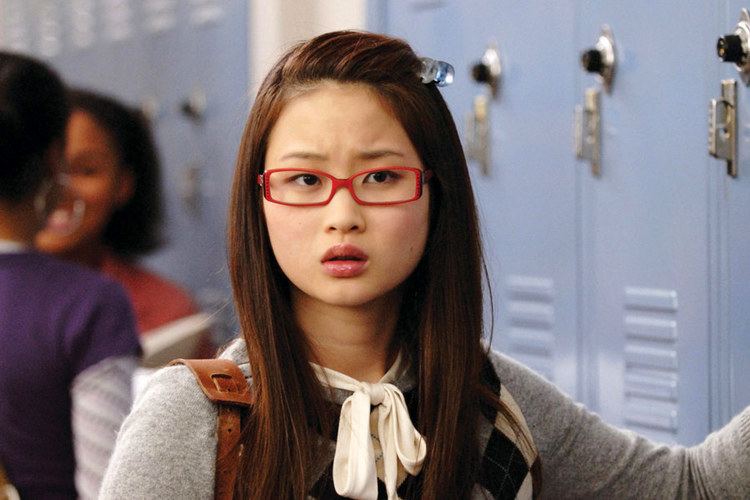 Tian auditioned for Canadian director Mina Shum in the summer of 2001, while Shum was casting for Long Life, Happiness and Prosperity, and won the leading role of Mindy Ho. The film premiered at the Toronto International Film Festival in 2002, and was shown at the Sundance Film Festival and LA Asian American Film Festival in 2003.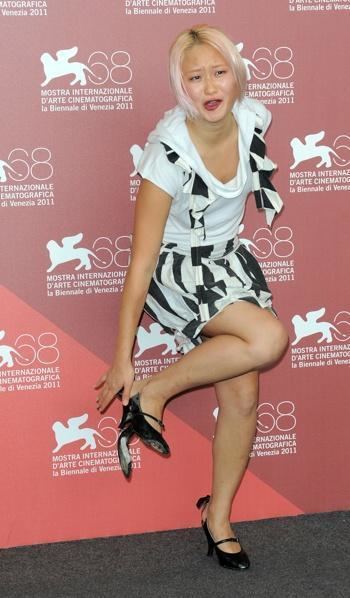 In 2004, she played alongside Jean-Claude Van Damme in the action movie Wake of Death. She also had a cameo appearance in The Sisterhood of the Traveling Pants, and leading roles in the Wake of Death and the short film, Chika's Bird. She also appeared as an X kid in X2 and X-Men United, and as an elf in Disney's Santa Clause 2.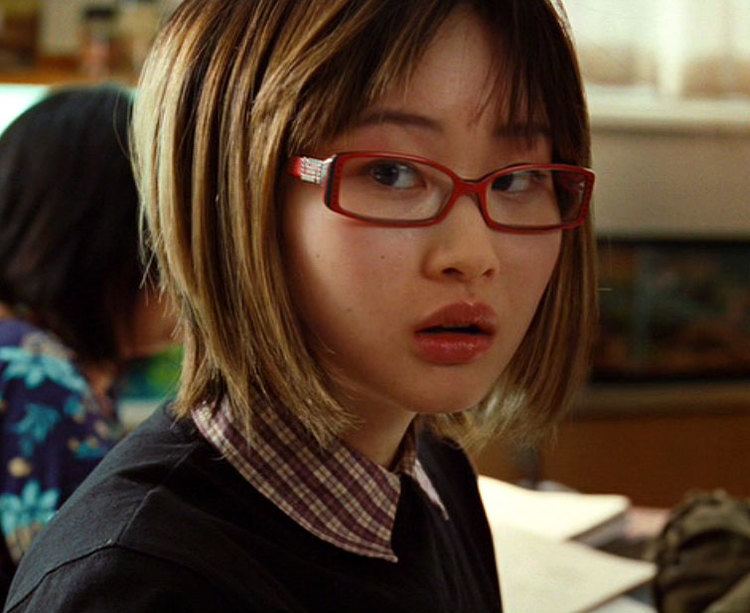 Tian was a series regular on the Warner Brothers' television series, Black Sash, and appeared in a cameo role in the ABC series The Days. She is currently a series regular on the CTV series, "Motive."
Personal life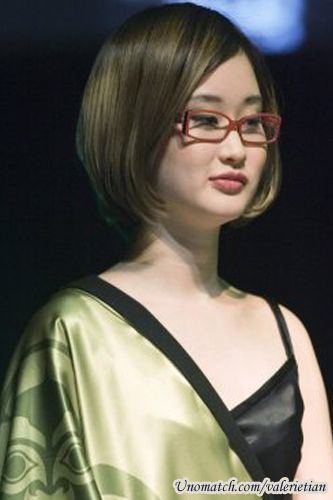 Tian has said that, "When I do have free time I try to find random, new things and I am obsessed with learning new things and meeting new people. I do martial arts and running. I like to sew and design. I definitely like to look up new music. I spend a lot of time doing that and I like to produce my own".
Filmography
Actress
2021
ICBC: Enhanced Care - Roomates (Video short)
as
Val
2020
The Curse of Willow Song
as
Willow Song
2016
The Magicians (TV Series)
as
Healer Faye
- Fillory and Further (2020) - Healer Faye
- Acting Dean (2020) - Healer Faye
- The Strangled Heart (2016) - Healer Faye
- The World in the Walls (2016) - Healer Faye
- The Source of Magic (2016) - Healer Faye
2019
Hospital Show (TV Mini Series)
as
Astrid
- Shrimp (2019) - Astrid
- Kiss Her (2019) - Astrid
- New Zealand's For Pussies (2019) - Astrid
- Butt Flies (2019) - Astrid
- The Wiz (2019) - Astrid
- The Surprise (2019) - Astrid
- Lefty Lucy (2019) - Astrid
- Not That Kind Of Ball (2019) - Astrid
- Droopy (2019) - Astrid
- Number One (2019) - Astrid
2019
iZombie (TV Series)
as
Darcy Bennett
- Killer Queen (2019) - Darcy Bennett
- Night and the Zombie City (2019) - Darcy Bennett
- The Fresh Princess (2019) - Darcy Bennett
- Death of a Car Salesman (2019) - Darcy Bennett
- The Scratchmaker (2019) - Darcy Bennett
2017
Girlfriends' Guide to Divorce (TV Series)
as
Liana / Laina
- Rule #63: It's a Marathon, Not a Sprint (2018) - Laina
- Rule #155: Go with the Magician (2017) - Liana
- Rule #930: Plan for New Plans (2017) - Liana
2017
The Lonely Light of Home
as
Tatiana
2016
Come and Find Me
as
Student
2016
PLAN b (Video short)
as
Girlfriend
2016
Supernatural (TV Series)
as
Ambriel
- The Devil in the Details (2016) - Ambriel
2015
Beyond Redemption
as
Dodo
2015
Even Lambs Have Teeth
as
Mandy
2015
Bates Motel (TV Series)
as
Clerk
- Norma Louise (2015) - Clerk
2015
Mythos (TV Mini Series)
as
Young Wife
- The Goddess of Mercy (2015) - Young Wife
2015
Backstrom (TV Series)
as
Bethany
- Bogeyman (2015) - Bethany
2014
My Irish Barmitzvah (Short)
as
Dakota
2014
Motive (TV Series)
as
Officer Wendy Sung
- For You I Die (2014) - Officer Wendy Sung
- Kiss of Death (2014) - Officer Wendy Sung
- A Bullet for Joey (2014) - Officer Wendy Sung
- Nobody Lives Forever (2014) - Officer Wendy Sung
- Abandoned (2014) - Officer Wendy Sung
- Angels with Dirty Faces (2014) - Officer Wendy Sung
- Pitfall (2014) - Officer Wendy Sung
- Bad Blonde (2014) - Officer Wendy Sung
- Dead End (2014) - Officer Wendy Sung
- Deception (2014) - Officer Wendy Sung
- Overboard (2014) - Officer Wendy Sung
- They Made Me a Criminal (2014) - Officer Wendy Sung
- Raw Deal (2014) - Officer Wendy Sung
2014
The 100 (TV Series)
as
Kid #1
- Earth Kills (2014) - Kid #1
2013
Words and Pictures
as
Emily
2012
Arrow (TV Series)
as
Morgan
- The Huntress Returns (2013) - Morgan
- Trust But Verify (2013) - Morgan
- Damaged (2012) - Morgan
2011
The Secret Life of the American Teenager (TV Series)
as
Wendy
- I Do and I Don't- (2012) - Wendy
- The Text Best Thing (2012) - Wendy
- The Beach Is Back (2012) - Wendy
- Suddenly Last Summer (2012)
- Smokin' Like a Virgin (2012) - Wendy
- And Circumstance (2011) - Wendy
2011
The Moth Diaries
as
Charley
2010
The Untitled Michael Jacobs Pilot (TV Movie)
2010
Shattered (TV Series)
as
Liz
- In the Dark (2010) - Liz
2010
The Boy Who Cried Werewolf (TV Movie)
as
Debbie
2010
Charlie St. Cloud
as
Girl in Toy Store
2010
Percy Jackson & the Olympians: The Lightning Thief
as
Cute Girl
2009
Jennifer's Body
as
Chastity
2008
Drillbit Taylor
as
Brooke
2007
Aliens in America (TV Series)
as
Nicole
- Homecoming (2007) - Nicole
- The Metamorphosis (2007) - Nicole
2007
Bionic Woman (TV Series)
as
Aoki
- The Education of Jaime Sommers (2007) - Aoki
2007
Fantastic Four: Rise of the Silver Surfer
as
New York Teen Girl #1
2007
Anna's Storm (TV Movie)
as
Franny
2007
The L Word (TV Series)
as
Dierdre
- Lexington and Concord (2007) - Dierdre
2006
Three Moons Over Milford (TV Series)
as
Martine
- Pilot (2006) - Martine
2006
Whistler (TV Series)
as
Kimmy Leung
- Lies and Whispers (2006) - Kimmy Leung
2006
Broken Trail (TV Mini Series)
as
Ging Wa 'aka' #5
- Part Two (2006) - Ging Wa 'aka' #5
- Part One (2006) - Ging Wa 'aka' #5
2005
The Sisterhood of the Traveling Pants
as
Interview Girl #1
2004
The Days (TV Series)
as
Pretty Girl
- Day 1,385 (2004) - Pretty Girl
2004
Chika's Bird (Short)
as
Chika
2003
Black Sash (TV Series)
as
Claire Rodgers
- Snap Shots (2003) - Claire Rodgers
- Prime Suspect (2003) - Claire Rodgers
- Date Night (2003) - Claire Rodgers
- Jump Start (2003) - Claire Rodgers
- Pilot (2003) - Claire Rodgers
2003
X2: X-Men United
as
X-Kid at Museum (uncredited)
2002
The Santa Clause 2
as
Elf (uncredited)
2002
Long Life, Happiness & Prosperity
as
Mindy Lum
Thanks
2022
Vortex (Short) (special thanks)
Self
2019
Sandra Oh, Inspiration (Documentary short)
References
Valerie Tian Wikipedia
(Text) CC BY-SA