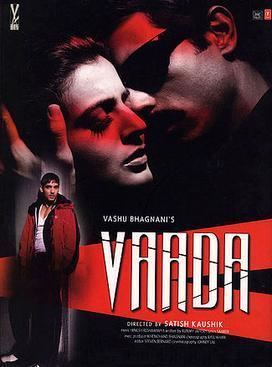 Rahul Verma (Arjun Rampal) and Karan Srivastav (Zayed Khan) are business partners. The film begins with the discovery of dead body of Pooja Sharma played by (Amisha Patel), Rahul's wife. It is apparent that Pooja has committed suicide by hanging herself. However, before the postmortem, Pooja's body goes missing. As the investigation goes on, the film turns to a flashback, where it is revealed that Karan used to be Pooja's ex-boyfriend. Karan was brash and good looking, but he was extremely possessive of Pooja because in a fit of rage Karan stabbed a man with a fork and forced Pooja to leave her father (Alok Nath). This caused Pooja to break up with him.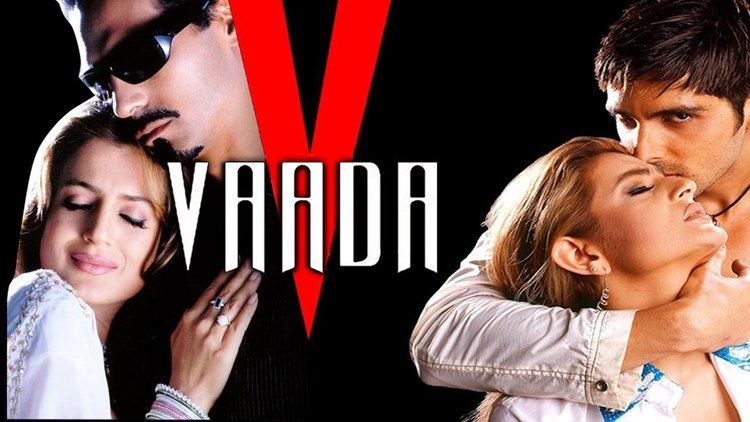 After the break up, Karan left town and Pooja met a handsome, loving, wealthy man, Rahul. Soon, the two got married and started living a happy married life. However, one day, Rahul lost his eyes in a car crash. Meanwhile, Karan became a wealthy man, unaware of the fact that Pooja is now married. He also met Rahul, and the two becoming business partners. Karan goes to Pooja's apartment and finds out that Pooja does not live there and that her father had died. Karan goes to Rahul's house but was shocked to see that Rahul's wife is Pooja.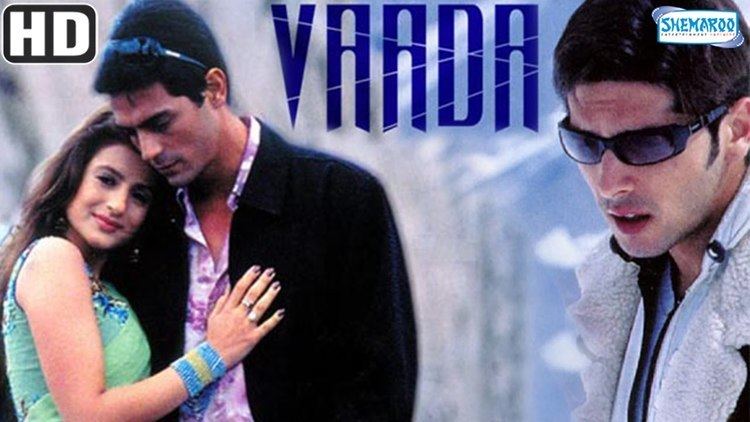 However, Karan became angry after learning about Rahul and Pooja. He started harassing Pooja behind Rahul's back. The story comes to the present, where the police are investigating the case. With new developments in the place, the police start suspecting that Pooja's death is not a suicide and that Karan has something to do with it. At Karan's house someone leaves Pooja's jewellery on his drawer. Karan calls his friend Rajat Saxena (Rakesh Bedi) and tells him that he cannot call Rahul. One night at Rahul's house both Karan and Saxena come over for a drink but Karan plans to put a dangerous syrup in one of the glasses which Saxena accidentally drank.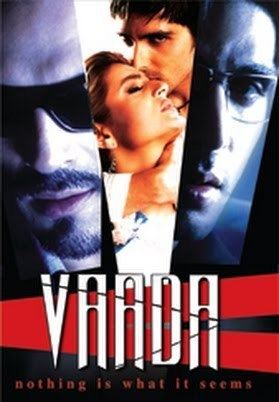 Karan realizes that somebody is trying to frame him and with Saxena's help he promises that no one will frame him. His only logical suspect is Rahul, but he is unable to understand how and why as Rahul and Karan go to a train track Rahul saves a deaf boy. Karan realizes that Rahul is not blind as both men fight but Karan manages to gunpoint Rahul. Back at Rahul's house Karan falsely believes that he murdered Pooja as Karan records everything that he was saying to Rahul but Rahul was the one controlling everything with his remote. Angered Karan threatens to shoot Rahul but is stopped by the police and Inspector Khan (Rajesh Vivek). Meanwhile, the police and Khan gather enough circumstantial evidence pointing towards Karan. Karan is arrested for the murder and sentenced to life imprisonment in Section 302 Indian Penal Code by the Judge (Achyut Potdar) and Saxena can no longer be Karan's lawyer . However, Karan manages to bribe a Constable by giving him a wrist watch worth $100000.00 in return the Constable managed to give Karan a tape recorder. That night, Rahul comes to meet Karan who tells him that he knew that Karan did not commit the murderer.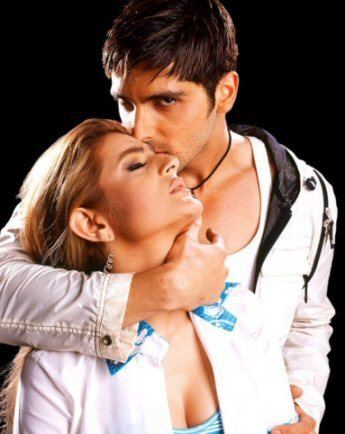 Rahul starts explaining that he had found out that his blindness was curable. For the same purpose, he went abroad and had operation done on himself secretly. Rahul intended to surprise Pooja, but upon his arrival, he found her in Karan's arms. This infuriated him, but he kept quiet. However, later that night, he accidentally made her realize that he can see now. After that, Pooja put two and two together and committed suicide.
Rahul and his servant Alex (Veerendra Saxena) find an audio cassette recorded by Pooja. In the cassette, Pooja explained the whole story and also told him that while Rahul was on his business trip she saw Karan playing on Rahul's piano and was suspicious knowing that Karan had faked an injury Pooja tells Karan that the reason why she married Rahul was because Pooja had to break her relationship with him. This made Karan act crazy and gets thrown out of the house by Pooja who ran upstairs which Karan had managed to come into the bedroom as he threatened to burn Pooja and Rahul's bedroom but Pooja had no choice but to manage a divorce against Rahul and marriage with Karan. When Karan fell asleep Pooja tried to call Rahul but Karan says that if she tells Rahul about this Rahul will permanently be blind which terrorized her. The next morning Karan managed divorce papers and was hugging Pooja but was unknown that Rahul had returned from his trip. Rahul now tells to a captive Karan that Pooja did commit suicide, but in his eyes, her death was a murder and Karan, a murderer. Hence, he vowed to make Karan pay by taking matters into his own hands. Rahul tells Karan that he would have taken his revenge by killing Karan but if he did that it would not have brought peace to him, with Alex's help it was him that dropped his sneakers at the beach as proof. Then Rahul starts explaining how he framed Karan. After he is done talking, Karan jubilantly shows him the tape recorder. Rahul tells him that he had anticipated this move and reveals that the tape recorder had no batteries. Realizing that Rahul has succeeded in trapping him, Karan becomes crestfallen, while Rahul remarks that he has fulfilled a promise (made to Pooja) as Karan yells in fear right after Rahul leaves as it was revealed that Saxena had been working with Rahul the entire time. In the end, Rahul is shown immersing Pooja's ashes in the river and Karan sitting in his cell in terror.
Arjun Rampal as Rahul Varma, A blind man who lost his eyesight in a car accident who vows to get revenge on his former partner, Karan for making Pooja commit suicide.
Zayed Khan as Karan Srivastav, Rahul's friend who thinks that he's not blind and also the main antagonist of the film.
Amisha Patel as Pooja Sharma, Rahul's wife who was indirectly responsible for Rahul losing his eyesight and also broke up with her ex-boyfriend Karan for having overly violent tendencies.
Rakesh Bedi as Advocate Saxena, a good friend of Karan and a lawyer in court.
Rajesh Vivek as Inspector Khan, Mumbai's most responsible police commissioner.
Veerendra Saxena as Alex, Rahul's servant who was forced to tell lies by Karan.
Kuldeep Sharma
Anil Saxena
Achyut Potdar as Judge
Shashi Kiran
Alok Nath as Mr. Sharma, Pooja's father
Anjana Srivastav
Sarfaraz Khan as Sufi Singer (Special Appearance in Ud Ud Ud Jaye)
Music composer Himesh Reshammiya. & Lyrics by Sameer