Born

January 26, 1956 (age 65) (

1954-01-26

)

Other names

V.K.T. Balan, Madura Balan

Occupation

Chairman (Madura Travel Service (P) Ltd., madurawelcome, maduraHolidays, Worldtamilnews.com

Children

Sriharan (son) and Saranya (daughter)

Parent(s)

Isakkiammal (mother) and Kanniah (father)

Similar

Imman Annachi, Venu Arvind, Malavika Avinash
V.K.T. Balan founder of Madura Travel | Interview | Sigaram | Captain TV
V.K.T. Balan is a travel agent and media figure in Chennai, Tamil Nadu, India and He also known as V.K.Thanabalan.
Contents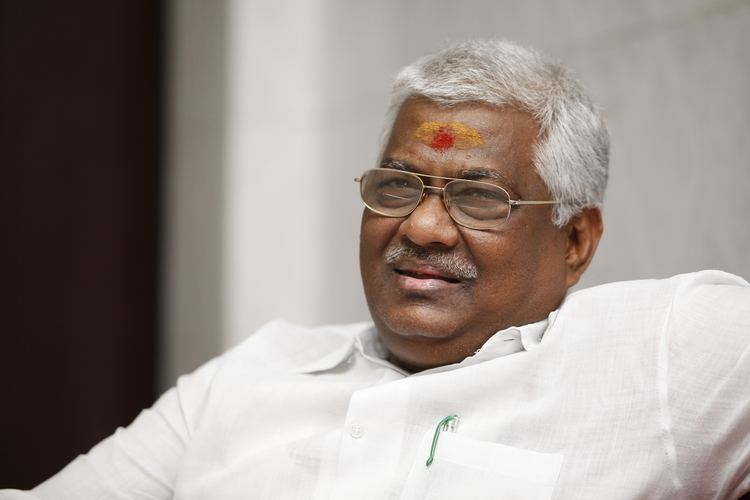 Biography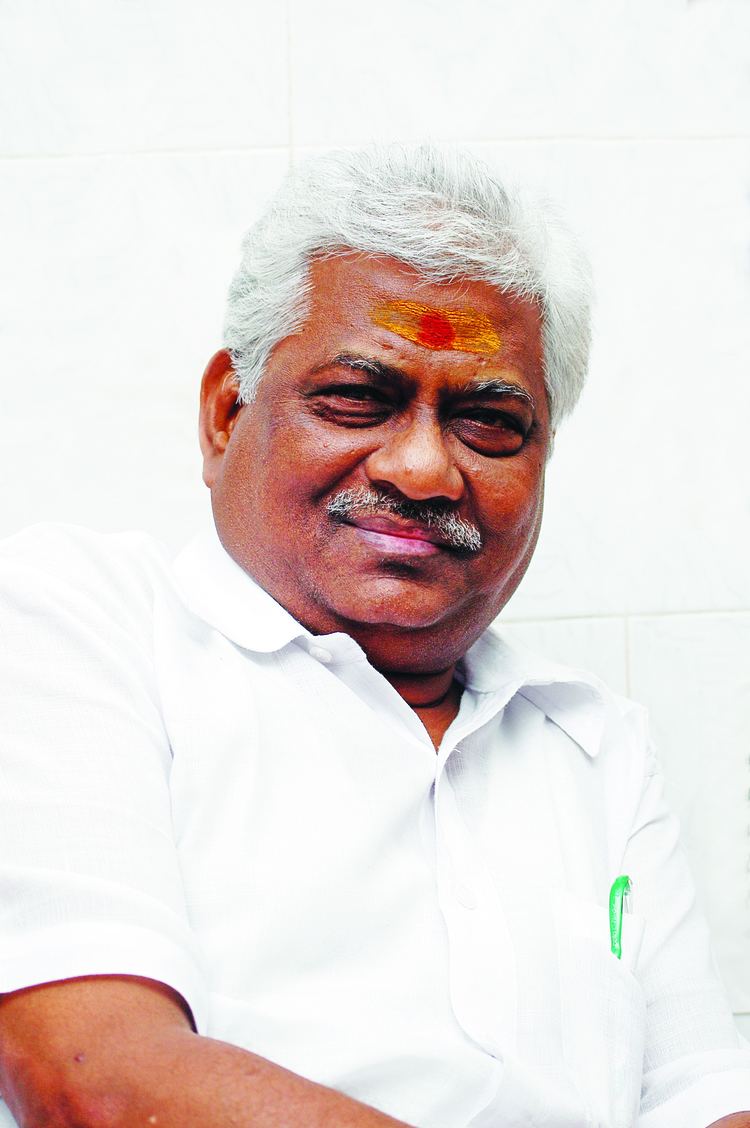 V.K.T.Balan (Veerasangili Kannaiah Thanabalan) was born in Thiruchendur, Thoothukudi district, in southern Tamil Nadu state, India. He travelled to Chennai, the capital of Tamil Nadu, in 1981 and lived homeless at Chennai Egmore railway station. He made money by standing in the queue for people waiting at the American Embassy for visas, charging a few rupees a time to reserve a place for customers. He made acquaintances with people in the travel industry and opened his own travel agency in 1986.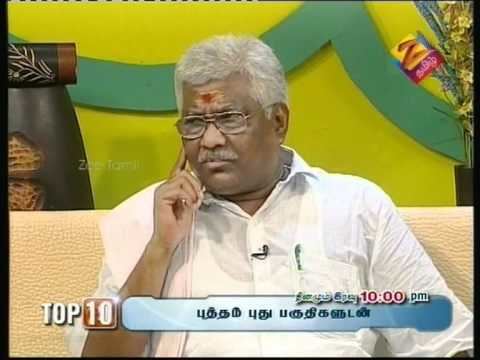 The Government of Tamil Nadu conferred Balan with the "Kalaimamani" award and the citation was given to Balan by the then Tamil Nadu Governor Ms. Fathima Beevi. The then Tamil Nadu Chief Minister M.Karunanidhi presented the shawl and gave him the "Thanga Pathakam" (Gold Award). Balan launched Tamil Nadu's first Internet Radio channel, World Tamil News, in 2001. He currently presents a television program Velichatin Marupakkam meaning "the other side of the light" on Podhigai TV. So far 300 episodes of this program were aired in Pothigai.
Early Life History of Balan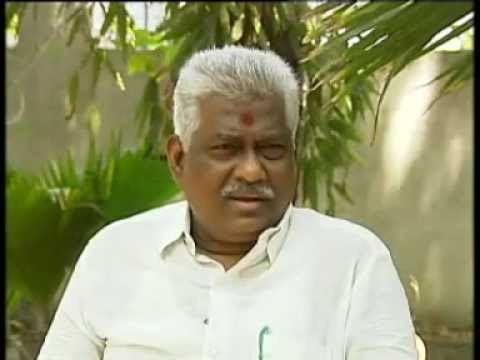 Balan was born in a village called Thiruchendur, which is situated on the southern tip of Tamil Nadu seashore. His parents belong to a caste to which all the social rights are refused. They were daily wage earners and the food and clothes they receive were actually already used pieces and the leftover eatables (food) of affluent classes of society. Under these conditions Balan and his family fulfill their basic needs of life.Under the government's primary education system Balan got an opportunity to study only up to 8th standard, in his life. The age-long social atrocities and the slavish mentality, which was forcing many poor families in his village to undergo in human life style, made a deep-seated angry and humiliation on Balan. Balan took a vow that he would not do any work which affects his self-respect. With just a piece of dress he was wearing Balan took a train to Chennai of course without even procuring the train ticket. In fact Balan did not told his departure to his parents and other village people.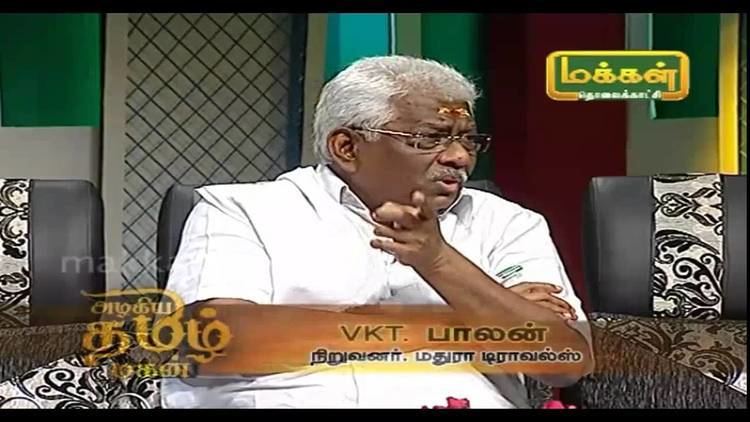 Balan arrived at Egmore Railway station in Chennai in the year 1981. In fact it was a complete new experience for him. The life was so busy that no one is bothered about his or here neighbor. Hectic business activity and the huge traffic movement made Balan to understand that he had arrived on a new world. Another problem is there were no relatives and friends for him in Chennai. He knocked the gates of several travel companies and travel hotels pleading for job. After knocking the doors of more than 100 companies he realized in and around Egmore that no owner will employ a person like him Because of lack of any one's recommendation… So unless some one, who knows Balan gives an recommendation letter he would not get a job.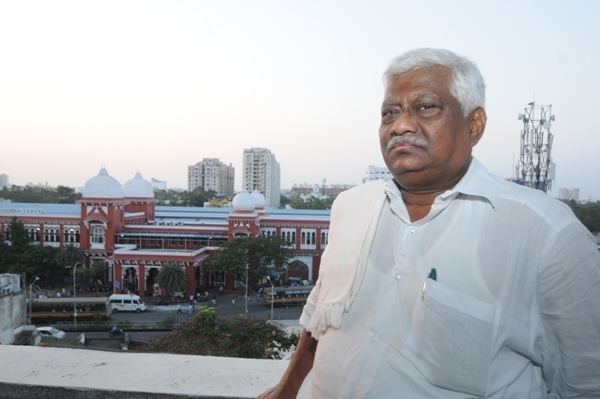 Balan also noticed that the Egmore Railway Station's pedestrian platform was the staying place for rickshaw pullers and other poor people. Balan also slept in that pedestrian platform on one night. After that the pedestrian platform almost became Balan's residence. Unbearable hunger, deep anxiety about his employment, tears on his eyes and worn out dresses made him to look like a beggar on the street. In this situation, as some one said that time would never wait for any one, Balan's condition also started becoming worse as days started becoming weeks.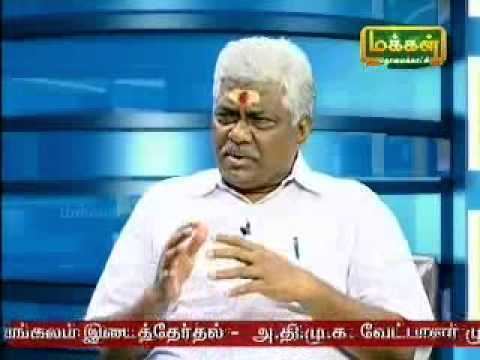 One day when he was sleeping in his usual place a lathi landed on his body. Balan's stomach was also empty as he did not had his dinner on that day. Balan woke up and saw a policeman standing in front of him. Then that police man asked Balan, "what is your name"? Balan told his name. Then the policeman got furious and asked Balan "what man when I asked your name, you're telling my name?" A confused Balan looked on the police badge on his shirt and realized that the police man's name was also Balan.. In the meantime Balan's nose was continued to bleed thanks to the policeman's lathi charge.Then that policeman ordered Balan to go and stand with 5 or 6 people who were also under police arrest. Balan sincerely obeyed the order. Truly speaking Balan did not understand what was going on … and asked one person, "what was happenings? Then that person explained, "Look it is 75 cases. If the police cannot able to capture enough criminals, they used to book people like us, who were actually innocents and just loitering in the streets. Now we all will be sent to jails. Every police station has got its own quota for booking people under 75 cases the poor man lamented". It means Balan will be sent to prison next morning. Suddenly Balan got a courage and ran from that place . But the concerned police man also started chasing Balan. This looked like a mouse and cat story.
After running for few furlongs Balan stopped and looked back and found that the police man is not chasing him. So the usual dialogue proved right… yes Unless you are caught you are not thief… A tired Balan started slowly walking. Just after started walking Balan found few people were sleeping in a row on the platform. Balan also sat there and then started sleeping with them. Finally the next day morning at 5'0 clock Balan woken up and found out that there were 20 people in front of him and saw 200 people behind him. One person approached him and asked " could you give your place to me… I will give you Rs. 2 for that". Balan vacated his place from the "Q" and got Rs. 2 for that, The incident happened in front of the American Consulate in Chennai.
When he enquired with some people he got the news that people who want to go to America are standing there to procure their Visa. Few people who did not want to stand in the "Q" are arranging some person to stand in the "Q" on their behalf. Even in those days people have to stand for hours together to get their visa. Balan was extremely happy. He realized that he had got a job, which will fetch him food, income and safety. He became extremely happy and his income started moving upwards when he started using a stone or towel in between five persons and claims that place were reserved. By using this technique Balan's income slowly started moving from Rs. 2 to Rs. 5, Rs. 10, Rs. 20 and even much more.While standing in the "Q" he got acquaintance with travel agents. Balan's friendship with travel agents helped him a lot to know flight ticket rates, details about Visa and other details required to travel abroad. Balan excellently used this opportunity to fetch visas, flight tickets and other important documents for those traveling abroad. Some times Balan used to carry the luggage of the tourists and travel with them to the airport. Balan got an aim in life and that is customers' satisfaction is the only goal in his life. This aim helped him to move closer with the travel agents in and around Chennai. Balan's general habits, his integrity in his professional life and his hard labour helped him a lot to expand both his acquaintance and customers.
Several travel agents came forward to provide credit even for several lakhs of rupees as loan. With this as capital Balan started Madura Travel Service (P) Ltd on 17.01.1986. Today has a turn over of Rs. 20 crore and more. More over today Balan is running his business at his own building, which is just opposite to Egmore railway station. Today his company is called madura Travel Service (P) Limited. It has been accredited by the highest body of travel industries International Air Transport Association IATA. It has got recognition of The India's foremost body of Travel Agents Association of India TAAI.
Further has TAFI, IAAI, IATO, SIHRA, FHRAI, Indian Railway, IRCTC, India Tourism & got tourism departments recognition like Government of India Tourism, and recognitions in states like Gujarat, Kerala, Rajasthan, Uttar Pradesh, Madhya Pradesh, Karnataka, Andhra Pradesh, Punjab, Goa, Jammu & Kashmir, Delhi, Orissa, Bihar, Himachal Pradesh, Meghalaya and Tripura, Andaman and Tamil Nadu.. Another salient feature to be noted here is the Reserve Bank had recognized as one of its foreign exchangers in India.
It has been recognized as one of its money change centers by the Western Union Money Transfer. It should be noted here that the money sent through Western it would reach the beneficiary within seven minutes of the original booking. At all India level his agency is the one which has got more recognition Balan was instrumental in introducing 365 days and 24 hours travel services in Tamil Nadu. All International & domestic air Tickets are available across the counter. Balan had also fully computerized his office to enable his customers to get an instant and quality service.He has been appointed as a member of Tourism Advisory Committee by the Tamil Nadu Government. It is a great honour for his experience.
Limca Book Of Records
In the year 1992 He had arranged a Gala Music Festival by bringing in all most all the Tamil Film music artists together and presented the video cassette to the then President R. Venkataraman who officially released the same. It is kept as a treasure in the Tamil homes Worldwide.From 1987 to 2007 by bringing together thousands of artists, Balan had conducted more than 200 cultural programmes in 25 countries and more. Balan's this activity had been recorded as an achievement in the Limca Record of Books. Limca Record of Book's is registering records like this by any Indian. This had fetched a great name for Balan and undoubtedly a great name for both Tamil language and the state of Tamil Nadu.
Kalaimamani Award
The Government of Tamil Nadu had conferred Balan with the "Kalaimamani" award and the citation was given to Balan by the then Tamil Nadu Governor Ms. Fathima Beevi. The then Tamil Nadu Chief Minister M.Karunanidhi presented the shawl and gave him the "Thanga Pathakam" (Gold Award).
Balan had also established an Institute by the name "Madura Institute". This Institute gives training related with all information regarding Air Travel. In this Institute, training is given free of cost for those persons who are physically challenged. Those physically challenged persons were also given immediate jobs as soon as they finished their training. It has the credit of training a physically challenged to get his IATA qualification & employed him as Assistant Manager.
Balan had also started "madura welcome" a travel guide for those visiting Tamil Nadu. He is the author-cum-publisher of "madura welcome" an English Book. This book is greatly helping foreign embassies, consulates, airline companies, hotels, travel agents and tourists to a great extent.Balan publishing books called Biography of Kamaraj, Guide Book on Tamil Nadu& Kerala all three Books were procured by the Government of Tamil Nadu and these are in all the state government owned libraries throughout Tamil Nadu.
Balan is the first person to launch an Internet Radio in Tamil Nadu. He started this in the year 2001 and it is called www.worldtamilnews.com. It is also called as "Tamil Kural". This is the world's first Internet Radio in Tamil with the credit of India's First Internet Radio. This site is visited by more than two lakhs of people each day. None can compete with "worldtamilnews.com" in providing news items with great speed and accuracy.
The Government owned Doordarshan is running a Tamil channel by name "Pothigai". In this channel Balan is conducting a program by name "Velichatin Marupakkam" meaning "the other side of the light". In this program Balan has interviewed several persons who are physically challenged but achieved or achieving great things in life. Balan has received thousands of congratulating letters and people call it as a wonderful program. So far 300 episodes of this program were aired in "Pothigai".
Colleges invites him with folded hands to give Motivation/ Lecturers for their students though he could not reach college Education. He leads life giving importance to Tourism & Human Values beyond caste, creed & Politics.
Family
His mother Isakkiammal. Father Late Kanniah. His wife Susheela & their two children daughter Saranya and son Sriharan. Balan is the Chairman of madura travel service (p) ltd. But he is a very simple man as he wears only Kadhar Dhoti and shirt and also using only Hawai chapels. Balan is the Chairman & Managing Director of madura travel service (p) ltd. Balan deserves the appreciation and wishes of each and every citizen of this country. More than this, Balan is the apt person as a role model for each and every one who wants to succeed and achieve something in life. In his forehead Balan keeps sandal (Sandanam) and Kugumam.
Today Balan is searching for that policeman who wants to put handcuff on Balan. Those who are reading this came to know about this particular policeman can contact Balan.Balan is also searching for that policeman who had beaten and chased him away. Balan wants to present a gold ring to that policeman who actually attempted to handcuff Balan.
References
V. K. Thanabalan Wikipedia
(Text) CC BY-SA