Name

V. Siddhartha




Spouse

Malavika Krishna





Education

Mangalore University









Organizations founded

Cafe Coffee Day



Brand realty role models pilot episode with mr v g siddhartha
V. G. Siddhartha (Kannada: ವಿ. ಜಿ. ಸಿದ್ಧಾರ್ಥ) is an Indian businessman from Karnataka. He is best known as the founder-owner of the chain of Cafe Coffee Day outlets.
Contents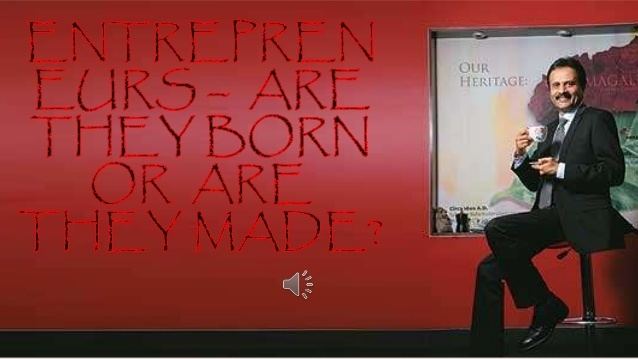 Personal life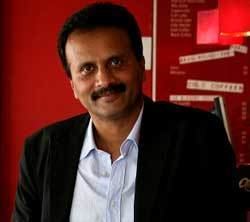 Siddhartha (now known V. G. Siddhartha) was born in Chikkamagaluru district in Karnataka state in a lush green malenadu region. He obtained a master's degree in economics from Mangalore University, Karnataka. He married the daughter of S. M. Krishna, the former Chief Minister of Karnataka, Indian Minister for External Affairs and Governor of Maharashtra.
Early career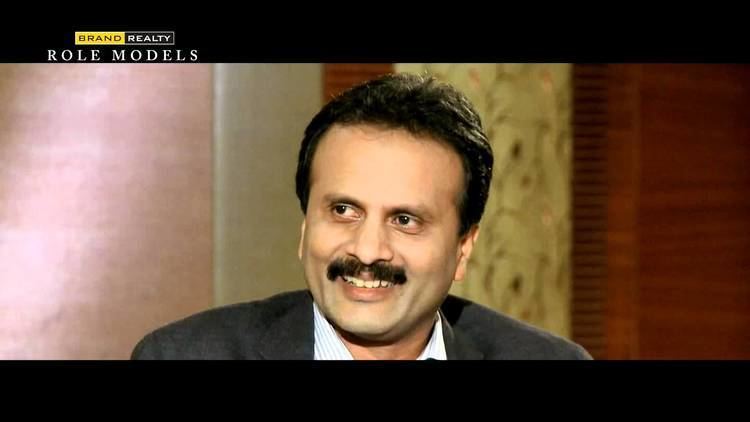 After doing his Masters he joined J M Financial Limited in 1983-1984 in Mumbai as a management trainee/intern in Portfolio Management and securities trading on the Indian Stock Market under Mr. Mahendra Kampani, Vice Chairman, J M Financial Limited. He was just 24 years then. After two years with J M Financial Limited, when Siddhartha returned to Bangalore, his father gave him money to start a business of his choice. Siddhartha bought a stock market card for Rs 30,000, along with a company called Sivan Securities, which was renamed in 2000 as Way2wealth Securities Ltd with vision to set "new standards in the retail financial services in India". Its venture capital division came to be known as Global Technology Ventures (GTV) as well as a site in the city in 1984 and turned it into a highly successful investment banking and stock broking company.
Coffee business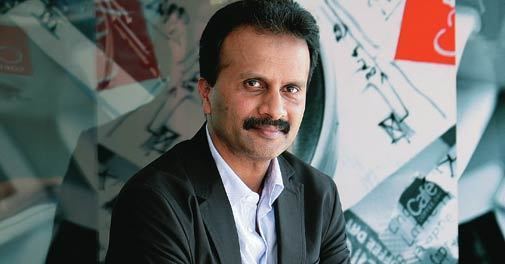 Almost 15 years later, Siddhartha established a successful coffee business in Karnataka. He grows coffee in Chikmagalur and exports about 28,000 tonnes of coffee annually and sells another 2,000 tonnes locally for about Rs 350 million each year. His coffee growing and trading company, Amalgamated Bean Company (ABC), has an annual turnover of Rs 25 billion. Siddhartha now has 200 exclusive retail outlets selling his brand of Coffee Day powder all over South India. ABC is India's largest exporter of green coffee.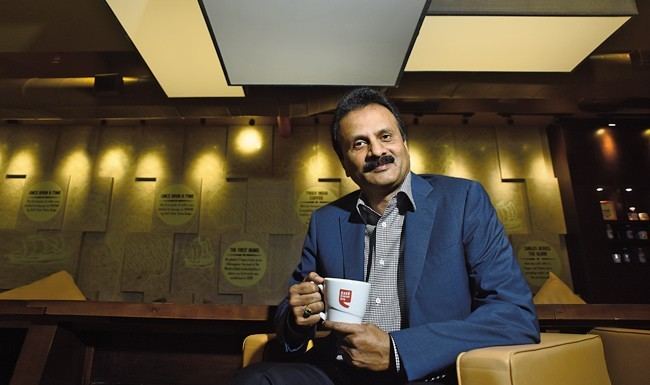 He owns 12,000 acres (4047 ha) of coffee plantations.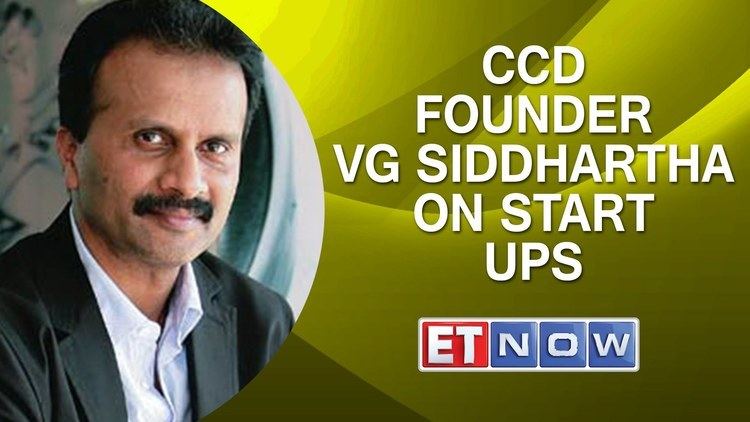 He started his coffee trading company ABC in 1993, with a Rs 60 million turnover. His company grew gradually. He bought an ailing coffee curing unit in Hassan for Rs 40 million and turned it around. Now, his company has a curing capacity of 75,000 tonnes, which is the largest in the country.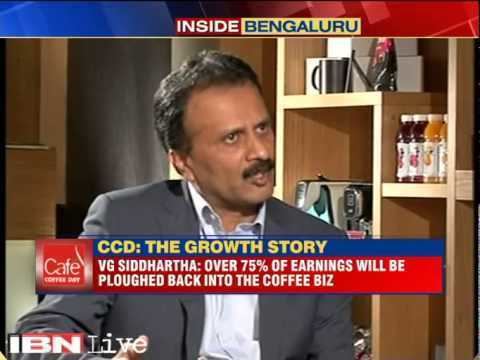 He was the first entrepreneur in Karnataka to set up a café in 1996 (Café Coffee Day, a chain of youth hangout coffee parlors). Now, he has 1550 Coffee Day Cafes in India. Siddhartha also hopes to win the contract to take his chain to all the airports of Karnataka and then to the rest of the country. His cyber cafes attract at least 40,000 to 50,000 visitors a week.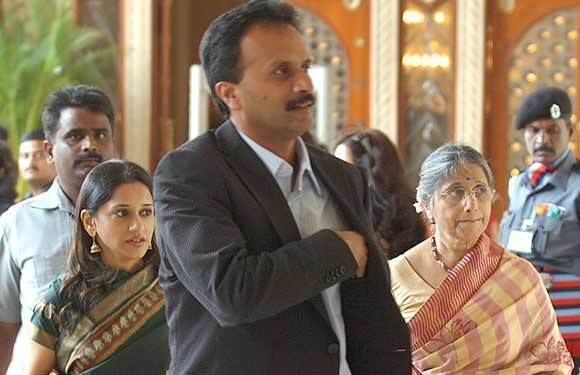 Siddhartha was awarded the Entrepreneur of the year title in 2003 by The Economic Times for "crafting a successful pan Indian brand for a commodity business and giving Indian consumers a new lifestyle experience that is within reach of the common man".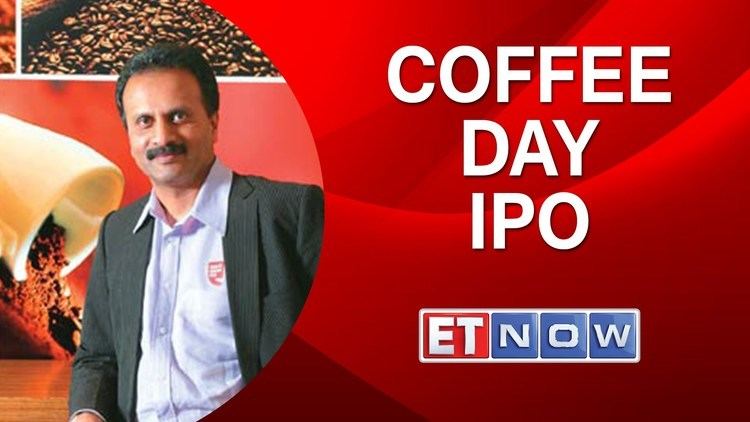 Amalgamated Bean Coffee Trading Company Ltd. today is the largest exporter of green coffee from India and perhaps one of the two fully integrated coffee companies of Asia, involved in all sectors of coffee from plantations to retailing to exports. Coffee Day Group today is the only fully integrated and the largest coffee conglomerate in India and is credited with creating the "coffee revolution" in India — acknowledged by the Coffee Board of India Amalgamated Bean Coffee Trading Company Ltd.. From a handful of cafés in six cites in the first five years, Café Coffee Day has become India's largest and premier retail chain of cafes with 1,423 cafes in 209 cities/towns.
Other businesses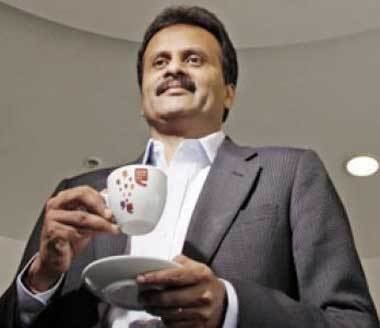 Siddhartha also founded Global Technology Ventures Ltd. in 2000, a company that identifies, invests and mentors Indian companies engaged in cutting edge technologies. Currently, he also holds board seats in GTV, Mindtree, Liqwid Krystal, Way2Wealth and Ittiam. GTV has now set up a global technology village on a 59-acre (240,000 m2)technology incubator park in Bangalore, which will provide office space, communication links, recreational facilities and even a commercial centre. GTV was valued by BankAm at $100 million last year, and is expected to have doubled its valuation this year. It is poised to grow on the lines of Softbank of Japan.
Controversy
Owner of the Cafe Coffee Day chain, V G Siddhartha, found himself amidst a tax evasion on 21st September 2017. A tax raid was conducted at over 20 locations in Mumbai, Bengaluru, Chennai and Chikmagalur by senior officers of Income Tax Department of Karnataka and Goa regions.
Banana exports
He has planted banana trees on 3,000 acres (1,214 ha) and plans to export bananas.
Way2Wealth
Way2Wealth Brokers Pvt. Ltd. is an investment consulting firm which caters to the financial needs of retail as well as institutional customers. It is a trading member with all major National Exchanges in India i.e. The Bombay Stock Exchange (BSE), the National Stock Exchange (NSE), National Commodity & Derivatives Exchange Limited (NCDEX), Multi Commodity Exchange of India Limited (MCX) and MCX Stock Exchange Ltd. (MCX-SX). The company offers a wide range of financial products and services which include Trading, Mutual Funds, Insurance, Financial Planning, PMS, Loans & Real Estate Advisory.
In the segment of investment products, the company caters to Mutual Funds distributions. It has its own specialized corporate advisory desk to assist customers with account opening procedures, expert advice and research. The other investment products and services offered include - Rajiv Gandhi Equity Savings Scheme (RGESS), Portfolio Management Services, Financial Advisory Services, NRI services, National Pension System (NPS). Way2Wealth is an approved Point of Presence under PFRDA for NPS plans.
Way2Wealth provides insurance solutions through its group company Way2Wealth Insurance Brokers Private Limited. It operates in both life insurance as well as general insurance.
The company today also offers services to SMEs and Corporates for their Treasury Management, Hedging Programs, ESOP Structuring and Employee Tax Planning.
Its group company Way2Wealth Capital Pvt. Ltd. is a Non Deposit taking Non-Banking Financial Company (NBFC) registered with Reserve Bank of India. It provides Margin Trade Financing (MTF), Loan Against shares (LAS) & Mutual Fund units and IPO financing. Moreover, Way2Wealth Brokers has also tied-up with HDFC Ltd. to provide Home Loan solutions.
Way2Wealth stepped into real-estate business under the name of Way2Wealth Realty Advisors Pvt. Ltd., in year 2010. This arm of the company offers a consulting and broking services in the Real Estate arena to both Corporate as well as Individual customers.
Daffco Furniture
This is a furniture company called The Dark Forest Furniture Company, named after Kathale Kaad (Dark Forest in Kannada) Estate, his estate in Chickamagalur, which is venturing into furniture by building a 600,000 square feet (56,000 m2) factory in Chikmagalur, Karnataka, which will use timber from his coffee plantations in India and a rainforest in Guyana. It initially plans to supply furniture to Cafe Coffee Day outlets. However, the construction of the facility is yet to begin.
V G Siddhartha has taken 1.85 million hectares of Amazonian forestland on a 30-year lease from the Republic of Guyana in South America to start a furniture business in India. The idea is to transport cut logs on chartered ships from the Guyanese capital Georgetown to the Mangalore Port and then carry them via road to the Coffee Day Group's furniture plant in Chikmagalur. The Amazonian hard wood varieties coming to Indian shores through this route will include Greenheart, Purpleheart, Wallaba and Bullet Wood. The royalty that Siddhartha will pay the Guyanese government is not clear. Siddhartha declined to comment on the matter. A couple of years ago, the Coffee Day Group had started a furniture unit to capitalize on the huge depository of full-grown silver oak, teak wood, rose wood and mahogany trees grown in its 15,000-acres of coffee gardens in Chikmagalur. The unit designs multi-purpose furniture for home, kitchen, office, hotels and retail outlets. It also manufactures all kinds of plywood, wood boards, panel sheets and beadings, making use of the wood waste and saw powder. But it has so far remained mostly as a captive unit, serving the requirements of the Group's coffee outlets and the resorts under the brand name Serai.
The Guyanese government allows cutting of only four full-grown trees from every hectare (approximately 2.5 acres) and when one tree is cut, it is mandatory to replant another to maintain the ecological balance of the Amazon rainforest.
Logistics
A majority stake in SICAL Logistics was purchased by him. It has acquired coal mines in New Jersey. SICAL will become one of the multibagger in coming days as per his view.
Controversy
Owner of the Cafe Coffee Day chain, V G Siddhartha, found himself amidst a tax evasion on 21 September 2017. A tax raid was conducted at over 20 locations in Mumbai, Bengaluru, Chennai and Chikmagalur by senior officers of Income Tax Department of Karnataka and Goa regions.
Disappearance
On the evening of 29 July 2019, he left his car and driver near a bridge over the Netravati River in Ullal, Mangalore and has not been seen since.The Indian Coast Guard and National Disaster Response Force have joined the search. A letter, apparently written by Siddhartha and addressed to the company board, shareholders, and family, surfaced a few hours after he went missing. One of the fisherman claimed he has seen someone jumping off the bridge and when he tried reaching him he had already gone too deep in water. According to the officials, 100 firefighter, 100 policemen, 50 divers and 50 fishermen and 30 boats had been deployed for the search operations. In his last letter addressing to his employees, He wrote "After 37 years, with strong commitment to hard work, having directly created 30,000 jobs in our companies and their subsidiaries, as well as another 20,000 jobs in technology company where I have been a large shareholder since its founding. I have failed to create the right profitable business model despite my best efforts," the letter was circulated on social media on Tuesday.
V G Siddhartha Last Letter
References
V. G. Siddhartha Wikipedia
(Text) CC BY-SA