Switzerland




464 m




31,406 (Dec 31, 2008)


28.53 km2


Uster




Stadtprasident (list) Martin Bornhauser SPS/PSS (as of February 2014)



Uster is a city and capital of the district Uster in the Swiss Canton of Zurich.
It is the third largest city in the Canton of Zurich, with over 30,000 inhabitants, and is one of the twenty largest cities in Switzerland. Uster is located next to lake Greifensee.
The official language of Uster is (the Swiss variety of Standard) German, but the main spoken language is the local variant of the Alemannic Swiss German dialect.
The city of Uster received the Wakker Prize in 2001.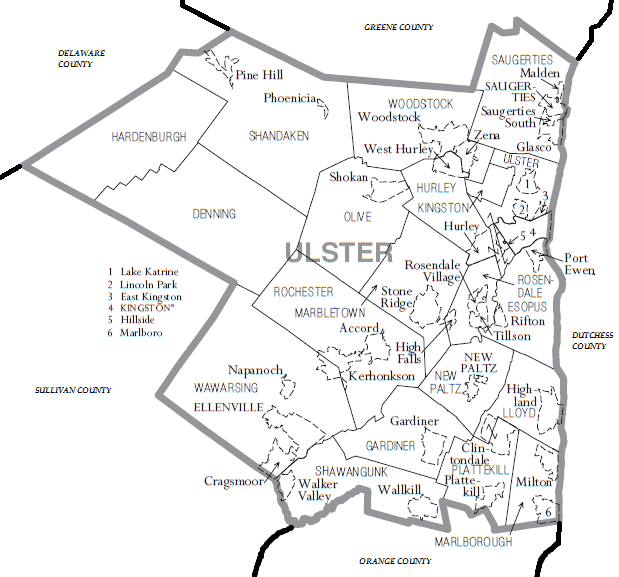 The village of Riedikon was first mentioned in year 741, while Uster was first mentioned in 775. The Burg Uster (castle) was first mentioned in 1267, in the possession of the Freiherr von Bonstetten.
During the Old Zurich War, in May 1444, the Old Swiss Confederacy laid siege to the nearby town of Greifensee, held by about 70 defenders, most of them inhabitants of the Amt Greifensee, and a few Habsburg and Zurich soldiers. The town was captured after four weeks, on May 27, and all but two of the surviving 64 defenders were beheaded on the next day, including the leader, Wildhans von Breitenlandenberg. Even in times of war, mass execution was widely considered a cruel and unjust deed. On May 29, the Castle of Greifensee and the city walls were broken.
On November 22, 1830 about 10,000 men of the Canton of Zurich gathered near Uster and demanded a new constitution. This assembly, known as the Ustertag, together with other assemblies in Switzerland led to the Restoration and the creation of the Swiss Federal State.

Uster has an area of 28.5 km2 (11.0 sq mi). Of this area, 44.4% is used for agricultural purposes, while 27.1% is forested. Of the rest of the land, 26.2% is settled (buildings or roads) and the remainder (2.3%) is non-productive (rivers, glaciers or mountains). In 1996 housing and buildings made up 18.4% of the total area, while transportation infrastructure made up the rest (7.8%). Of the total unproductive area, water (streams and lakes) made up 0.4% of the area. As of 2007 22.2% of the total municipal area was undergoing some type of construction.
Uster Wikipedia
(,)https://familysearch.org/learn/wiki/en/images/3/3e/NYUlsterCoTwnshps.png(,)http://hamiltonban.com/images/1792YorkMap.jpg(,)http://www.therjhuntercollection.com/wp-content/uploads/2011/07/strabane-barony-and-the-ulster-plantation.jpg(,)https://s-media-cache-ak0.pinimg.com/736x/db/0b/8a/db0b8a43eb5884a5b1edc2a66232b2c4.jpg(,)http://academic2.marist.edu/foy/esopus/images/patents_w.jpg(,)http://brickcollecting.com/images/ulsterlanding.jpg(,)http://niarchive.org/trails/plantation-rewriting-the-story/img/plantation/plantation_map.jpg(,)http://brickcollecting.com/images/glasco2.jpg(,)http://www.booksireland.org.uk/wp-content/uploads/2011/06/rsia.jpg(,)http://www.rootsweb.ancestry.com/~irlkik/ihm/gif/800ulster.gif(,)http://upload.wikimedia.org/wikipedia/en/4/47/Ulster_Early_16th_Century.png(,)http://upload.wikimedia.org/wikipedia/en/archive/4/47/20100624222836!Ulster_Early_16th_Century.png
(,)http://farm8.static.flickr.com/7114/7422470786_e6ae81a88f_s.jpg(,)http://farm4.static.flickr.com/3838/15177347625_c2b17dd728_m.jpg(,)http://farm4.static.flickr.com/3911/14990776587_514787cc17_m.jpg(,)http://emptyeasel.com/wp-content/uploads/2013/07/canyonmorn.jpg(,)http://emptyeasel.com/wp-content/uploads/2013/07/pansretreat.jpg(,)http://s3.amazonaws.com/europaconcorsi/project_images/2694921/1-ParkUster-park-110503_large.jpg(,)http://cache2.asset-cache.net/gc/462013939-blick-ins-land-gettyimages.jpg%3Fv%3D1%26c%3DIWSAsset%26k%3D2%26d%3DsJvgFutmnI3cr%252F371BSs%252BIQu%252FDckCGI2Iqlt6Dqjr4%252Bs34fxToxz7LrfHgIDxHZ8z0gm8qhRcOT%252FtIl9ugTOrQ%253D%253D(,)http://s3.amazonaws.com/europaconcorsi/project_images/2694957/2c-ParkUster-landscape-flow_large.jpg
(,)http://www.mytable.com/r43668301-7f4a-434c-90a3-ae36b47599ed/en/document/Restaurant-Uster-ed(,)http://media-cdn.tripadvisor.com/media/photo-s/02/eb/04/45/argentina-steakhouse.jpg(,)http://upload.wikimedia.org/wikipedia/commons/3/37/Full_Ulster_fry.jpg(,)http://i0.bookcdn.com/data/Photos/Big/710/71070/71070896/Ochsen-Hotel-Zurich-Uster-photos-Restaurant-Photo-album.JPEG(,)http://www.northsouthfood.com/wp-content/uploads/2010/03/ulster-fry.jpg(,)http://www.sbb.ch/content/sbbshop/en/st-gallen/06_eg_ag_migros-restaurant/_jcr_content/shop/image.spooler.completeimage.553.jpg/1424678990476.jpg(,)http://www.gannett-cdn.com/-mm-/593eabe5eae00a036e170ed0e0f3d0dbeb99bcd2/c%3D0-246-5595-4454%26r%3Dx513%26c%3D680x510/local/-/media/USATODAY/USATODAY/2014/07/29/1406666371000-Main-Dining-Room-Jim-Smith-Photography.jpg(,)http://www.lamiragerestaurantandcatering.com/images/slider-img-06.jpg(,)http://media-cdn.tripadvisor.com/media/photo-s/04/ce/71/0e/this-is-the-ulster-fry.jpg(,)http://media-cdn.tripadvisor.com/media/photo-s/02/d9/82/35/steens-bar-and-restaurant.jpg(,)http://www.bestofswissgastro.ch/media/location/images/2015/04/restaurant_8610_uster_restaurant_300dpi_locationimage_470x284.jpg