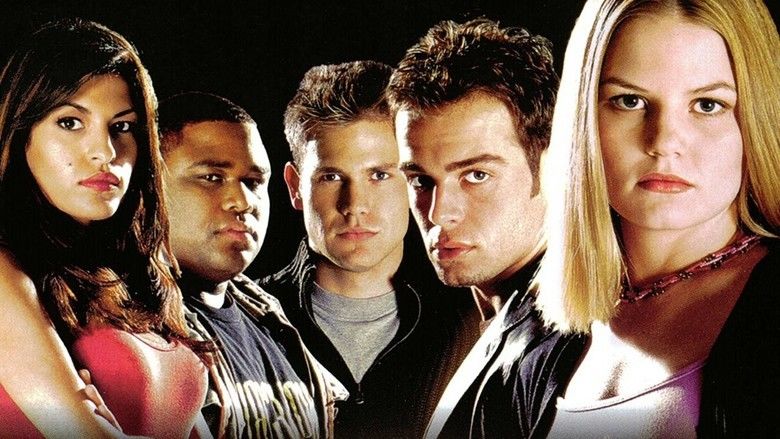 Amy Mayfield (Jennifer Morrison) is unsure about her thesis film. But after a conversation with security guard Reese Wilson (Loretta Devine) about her experience with a series of murders that had happened on the campus she had previously worked in, she decides to make a film about a serial killer murdering in the fashion of urban legends.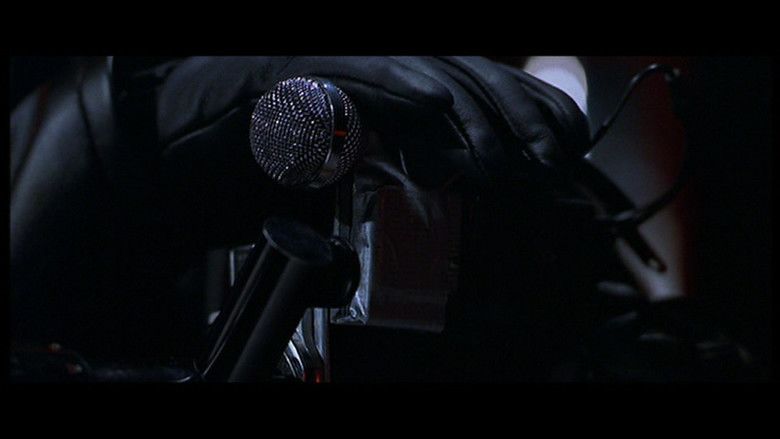 Meanwhile, a student named Lisa (Jacinda Barrett) feels dazed and prepares to leave the bar, when someone abducts her. She wakes up in a bathtub filled with ice and discovers that her kidney was removed. Attacked by her abductor, she tries to flee through the window and is decapitated in the process. Lisa is not missed as she was about to go on a trip. The next day, Amy is preparing the shooting of her thesis film but is deserted by the assigned camera man, Toby Belcher (Anson Mount), who accuses Amy of stealing his thesis idea. Shooting begins with another camera man, Simon. When Sandra (Jessica Cauffiel), Amy's actress friend who played a victim in a scene, returns to an empty studio after forgetting her keys, she is attacked and slashed to death with a straight razor by the same killer who killed Lisa. Her friends witness her death when the material is smuggled into a sequence of takes of the scene, but discount it as another piece of acting, wondering who shot it. As there is no body and Sandra was about to go on a trip, her disappearance goes unnoticed.
Travis (Matthew Davis) is found to have committed suicide at the campus tower. At the funeral, Amy is offered help by Graham (Joey Lawrence), a student from a prosperous Hollywood background. She refuses, wishing to make it on her own. This offends Graham, who thinks it hypocritical, as Amy grew up in Hollywood as the daughter of a famous documentary film maker before moving to Chicago. After she has detected the assault on Simon on the tapes, she is confronted by the killer. During the ensuing chase, she loses the tapes and cannot prove her claims to a skeptical Reese. Amy now believes the claims of Trevor and meets up with him but, he still refuses to inform the police, hinting at a criminal past.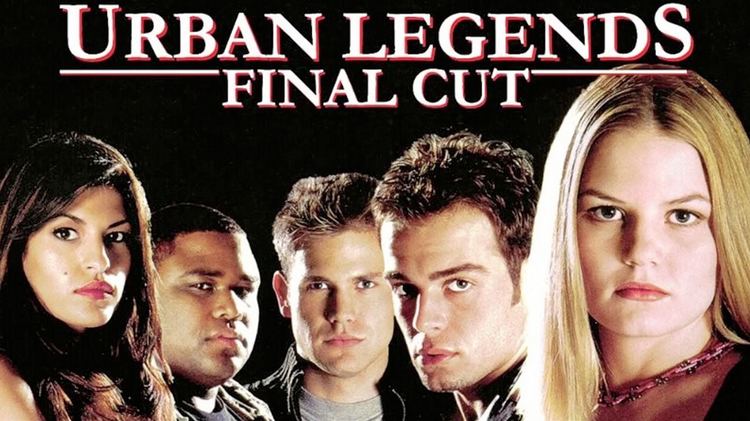 The next scene to be shot involves the "Tunnel of Terror", which is set up in an old carnival ride. Sophomores Stan (Anthony Anderson) and Dirk (Michael Bacall) are attacked and electrocuted by the killer while preparing the tunnel. Amy, who is taking a tour of the tunnel, discovers the corpses and is again confronted by the killer. She escapes again and informs the police, who attribute the deaths to accidental electrocution. Amy is comforted by Trevor. They begin having sex when Trevor suddenly stabs Amy. She wakes up and realizes that it was only a dream. Seeing a light on at the bell-tower, she decides to go there and finds her lesbian friend, Vanessa (Eva Mendes) waiting for her with a note. After a discussion, a mannequin falls on the table they run all the way to the top of the tower where Vanessa is captured. While trapped in the room, Amy encounters the corpses of Simon and Sandra and bashes the door down to find Vanessa's body hanging from a bell. Amy runs out of the tower, where Reese spots her; Amy meets up with Trevor, who tells her he has found that all the murder victims worked on Travis's thesis film.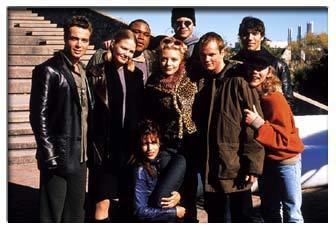 After watching some of Travis's film, The Gods of Men, they suspect Toby, the only person who worked on the film who is still alive. They kidnap him and call in Professor Solomon (Hart Bochner) to present their suspicions. However, Toby reveals that Travis faked Toby's sound credit to help him graduate, admitting that he never went anywhere near Travis's film.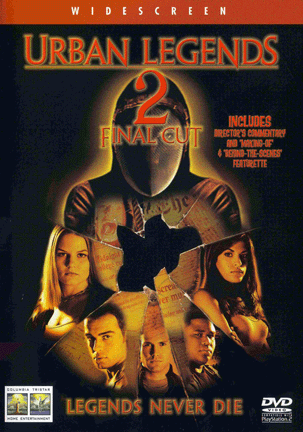 In the confusion, It is now revealed that the killer who murdered Amy's friends is none other than Solomon, who is taking revenge by killing everyone who managed to work with Travis so he can frame Amy in the process so he can go to L.A. with the award himself, Trevor manages to disarm the professor. Solomon then threatens Trevor with a shovel while Amy gets hold of the gun and threatens Solomon. Reese then shows up and, at her command, Amy drops the gun and kicks it away. There is a commotion and several racks are knocked over, scattering prop guns all over. Amy gets hold of Reese's gun and holds it on Solomon, but hesitates to fire. Solomon attacks her again, and in the struggle, the gun goes off, rendering Solomon unconscious. The scene then cuts to the Hitchcock awards, where an award is posthumously given to Travis. As Trevor is about to accept the award on his late brother's behalf, a sniper appears in the rafters, only to be shot down by Reese. The altercation is then revealed to be a scene in Amy's new film, Urban Legends. It's also revealed that Toby and Graham survived their attacks and are now busily working on her behalf.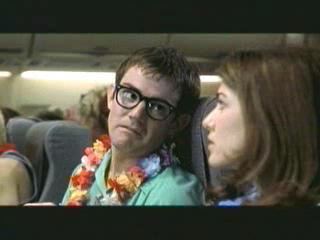 The final scene shows Solomon in a mental institution where, after watching Amy's film, a nurse asks him if he enjoyed the movie. He is wheeled out by the nurse, Brenda Bates (Rebecca Gayheart), who tells him that they have a lot in common.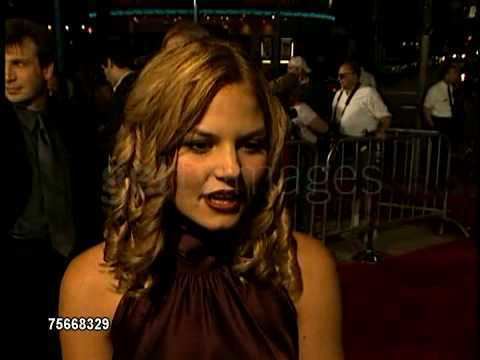 Jennifer Morrison as Amy Mayfield
Matthew Davis as Trevor Stark/Travis Stark
Hart Bochner as Professor Solomon
Eva Mendes as Vanessa Valdeon
Loretta Devine as Reese Wilson
Jessica Cauffiel as Sandra Petruzzi
Joey Lawrence as Graham Manning
Anson Mount as Toby Belcher
Rebecca Gayheart as Brenda Bates
Anthony Anderson as Stan Washington
Michael Bacall as Dirk Reynolds
Marco Hofschneider as Schorm "Simon" Jabuscko
Derek Aasland as P.A. Kevin
Jacinda Barrett as Lisa
Peter Millard as Dr. Richard Fain
Chas Lawther as Dean Patterson
Yani Gellman as Rob
Jeannette Sousa as Libby
Chuck Campbell as Geek in Plane
Rory Feore as Killer Flight Attendant
The following urban legends are mentioned or depicted in the film:
Lisa is drugged at a bar and wakes up in a bath tub of ice, her kidney being removed.
Amy recounts a legend about students screaming at midnight to relieve tension, causing a brutal assault to go unnoticed. This is later re-enacted in Simon's death.
Sandra tells of a burrito contaminated with roach eggs, which then hatch inside a girl's nose and of a chicken sandwich containing pus from the chicken's tumor.
Vanessa warns Travis that cell phones cause cancer.
The first scene of Amy's film has a girl discovering the corpse of her dog, who supposedly licked her hand at night, in the shower, with the message "Humans can lick too."
The basis for one of the scenes in Amy's film is a carnival displaying fake corpses in a "Tunnel of Terror". As the carnival moves on, several children are missing and the fake corpses are revealed to be real.
Sandra is filmed murdered on camera. Her friends think it is a fake murder because there is no body, but it is actually real and filmed in the same fashion as a "snuff film".
On 6 April 2013, the meta-critic site Rotten Tomatoes, listed the film as having an approval rating of 9% among critics based on 80 reviews, with 7 fresh and 73 rotten reviews, giving it an average rating of 3/10. The site's consensus is: "This teen horror movie brings nothing new to an already exhausted genre. And it's bad. Really bad".
The film brought in $21,468,807 in the United States and brought in $17,105,555 overseas, bringing its total box office revenue to $38,574,362. The film was considered a moderate success, due to the budget of the film being $14,000,000. However, the film only grossed about half of what the first film brought in ($72,000,000).