Urassaya Sperbund (Thai: อุรัสยา เสปอร์บันด์; born March 18, 1993) also known as Yaya is a Thai-born actress and model of Norwegian and Thai descent.
Contents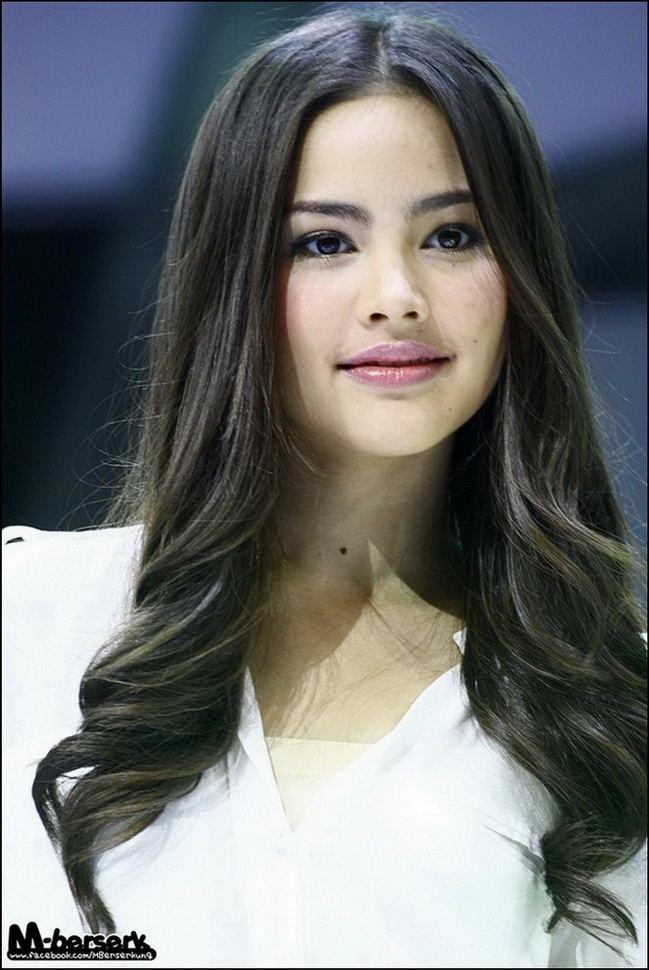 Nadech kugimiya and urassaya sperbund the rising sun ii ost
Early life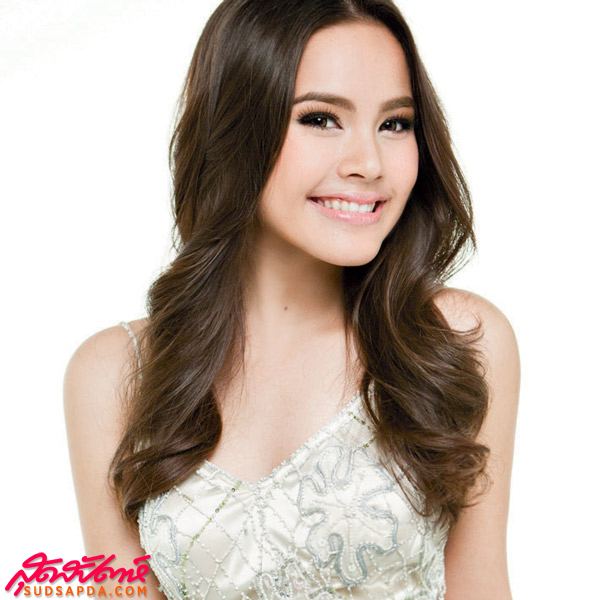 Urassaya Sperbund was born March 18, 1993, in Pattaya, Thailand. She is the youngest child of Sigurd Sperbund and Urai Sperbund. She has an older sister named Catreeya Sperbund. She is fluent in Thai, English and Norwegian. She also speaks French and Spanish. Urassaya started modeling from a young age before branching out into acting in her teenage years. She is half Thai and half Norwegian.
Urassaya attended Regents International School Pattaya for primary and secondary education before moving to Bangkok Patana School. Urassaya graduated from Chulalongkorn University with a Bachelor of Arts in 2015.
2010–present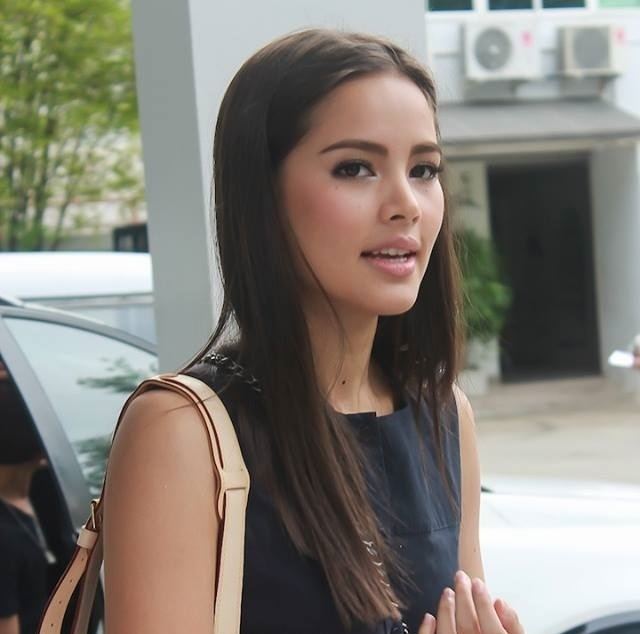 She entered the industry in 2008 but it wasn't until 2010 that she gained popularity for her portrayal of the fearless, daring, Jeed in Duang Jai Akkanee. Her acting and pairing with co-star Nadech Kugimiya captured the hearts of many fans across the country, being branded the most popular "koo jin" of this generation. Before her rise to fame, she could only speak 30% of the Thai language due to the lack of Thai-taught subjects at international schools and the predominant use of English amongst peers. After being discovered by P'Tue and signing a contract with Channel 3, Sperbund motivated herself to learn the Thai language by hiring a tutor and taking extra classes after school.
Today, Urassaya still remains as an iconic and loved actress in the Thai industry. Sperbund has the reputation of an adorable lead actress who is very prim and proper thus being valued as a good role model. Furthermore, her perseverance to simultaneously work and finish her BA at Thailand's #1 university, Chulalongkorn University, while maintaining a GPA of 3.3 helped her gained her the admiration and respect of many people within the entertainment industry.
Sperbund has further stabilized her acting abilities and position in the entertainment industry with her role of Khun Poom in popular remake Neung Nai Suang with Jirayu Tangsrisuk. She continues to frequently model for national magazines such as Cosmopolitan, Elle, Seventeen, Harper's Bazaar and Vogue. She is also known as the 'Queen of Presenters' by having more endorsements than any other actresses in Thailand ever. In 2015, Urassaya was seen in more than 30 commercials.
Filmography
Actress
-
The Interest (pre-production)
-
Love at First Night (TV Series) (filming)
as
Apo
2022
The Kinnaree Conspiracy (TV Series)
as
Phutson
2022
Thai Cave Rescue (TV Mini Series)
as
Kelly Suwannarat / Kelly
- The Parable of Kisa Gotami (2022) - Kelly Suwannarat
- The Princess' Chalice (2022) - Kelly Suwannarat
- Lucky Baht (2022) - Kelly Suwannarat
- Moo Pa (2022) - Kelly Suwannarat
- The Legend of Tham Luang (2022) - Kelly
2022
Bad Romeo (TV Series)
as
Saikim
2021
Garena Free Fire Undefeated (Short)
as
Vee
2021
VitaOne (Video short)
as
Main
2019
Klin Kasalong (TV Series)
as
Kasalong / Pimmada / Pimpisa
2019
Louis Vuitton, Our Journey Connected (Short)
as
Urassaya Sperbund
2018
The Crown Princess (TV Series)
as
Princess Alice Madeleine Theresa Phillips
2018
Brother of the Year
as
Jane
2017
Leh Lub Salub Rarng (TV Series)
as
Petra Pawadee
2017
Kleun Cheewit (TV Series)
as
Jeerawat / 'Jee'
2015
Neung Nai Suang (TV Series)
as
Poom / Hathairath (2015)
2014
Roy Fun Tawan Duerd (TV Series)
as
Takahachi Mayumi
2014
Roy Rak Hak Liam Tawan (TV Series)
as
Takahachi Mayumi
2011
Game Rai Game Rak (TV Series)
as
Fahlada / Nang Fah
2010
Kularb Rai Narm (TV Series)
as
Nucharee Wipakorn
Self
2017
The Face Thailand (TV Series)
as
Self - Guest Judge
- Episode #4.12 (2018) - Self - Guest Judge
- Episode #3.12 (2017) - Self - Guest Judge
- Episode #3.10 (2017) - Self - Guest Judge
References
Urassaya Sperbund Wikipedia
(Text) CC BY-SA