Covid-19
South Korea




30 May 2008




Romance Film, Comedy




2007




140






The Fated Wedding Unstoppable Wedding




Unstoppable Marriage by Kim Young-chan, Kang Soo-jin, Yu Nam-gyeong




Ma Seok-cheol Bang Bong-won Kim Yong-rae




Lee Kyo-wook Jo Joon-hee




Kim Soo-mi Im Chae-moo Seo Do-young Park Chae-kyung Lee Jung Kim Dong-wook




Korean Broadcasting System, KBS2




Im Yoon‑ah, Taeyeon, Yoo Yeon‑mi




Woman of Matchless Beauty - P, You Are My Destiny, Cinderella Man, Heading to the Ground, Working Mom
Unstoppable Marriage (Hangul: 못말리는 결혼; RR: Motmallineun Gyeolhon) is a South Korean sitcom that aired on KBS2 from November 5, 2007 to May 30, 2008, on Mondays to Fridays at 18:50 for 140 episodes. It was adapted from the 2007 South Korean film of the same name.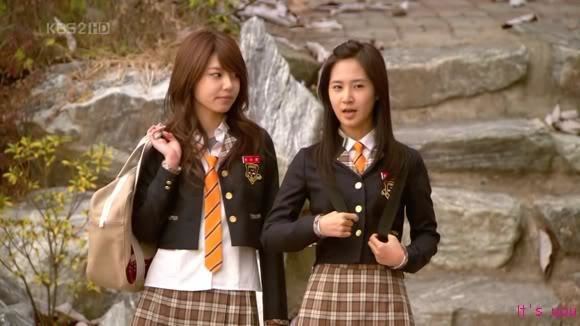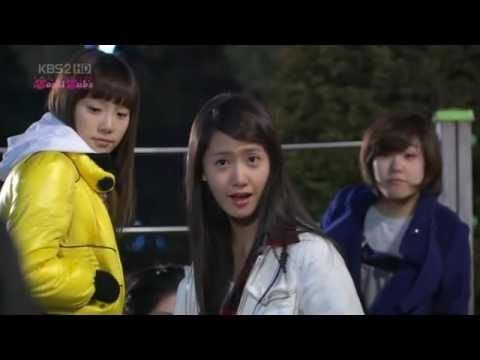 Madam Shim has four sons: Ki-baek, Yi-baek, Sam-baek, and Sa-baek. The eldest son, Ki-baek falls in love with Goo Mi-ho, the daughter of Madam Shim's enemy, Goo Gook. Third son Sam-beak becomes friends with Chae Soo-jung, a hotel management student at his mother's hotel, but things become complicated when he and older brother Yi-baek both fall for her. Soo-young and Yu-ri both have a crush on fourth son Sa-baek, but he doesn't return their feelings and constantly ignores them.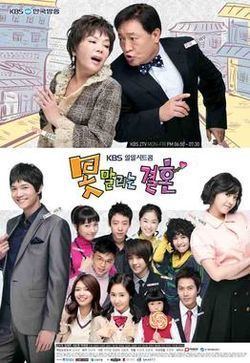 Kim Soo-mi as Shim Mal-nyeon (Madam Shim)
Im Chae-moo as Goo Gook
Seo Do-young as Wang Ki-baek (1st son)
Park Chae-kyung as Goo Mi-ho
Lee Jung as Wang Yi-baek (2nd son)
Kim Dong-wook as Wang Sam-baek (3rd son)
Jung Da-young as Chae Soo-jung
Lee Jae-jin as Wang Sa-baek (4th son)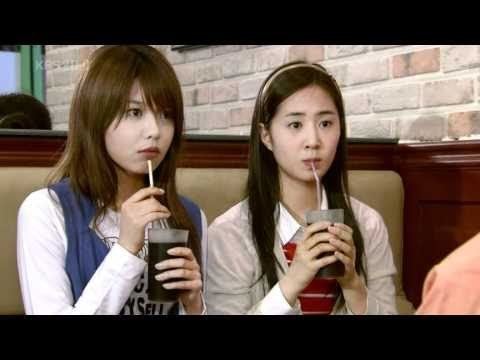 Choi Sooyoung as Soo-young
Kwon Yuri as Yu-ri
Kim Hye-na as Goo Hye-joo
Yoo Yeon-mi as Kim Ok-hee
Kim Jung-wook as Cha Joon-ho
Han Tae-yoon as Park Sang-mi
Park Jin-woo as Goo Jong-jae
Lee Ji-sook as Lee Han-nyeo
Hwang Hye-young as Nurse Jung
Mika as Nurse Oh
Kim Byung-choon as Lee Young-chul
Lee In-chul as Manager Jong
Lee In-hye as Park Eun-young
Lee Yong-joo as Jo Chan-joo
Kim Isak as Aida
F.T. Island (Lee Hong-gi, Choi Min-hwan, Choi Jong-hoon, Oh Won-bin) as Sa-baek's friends (cameo, episode 62)
Girls' Generation (Kim Tae-yeon, Jessica Jung, Sunny, Tiffany, Kim Hyo-yeon, Im Yoona, Seohyun) as Bulgwang-dong's Seven Princesses Gang (cameo, episode 64)
It aired on Japanese cable channel KBS Japan in June 2008.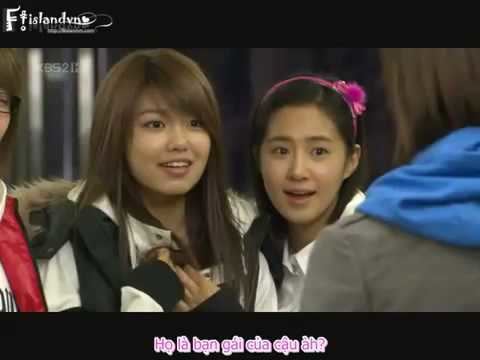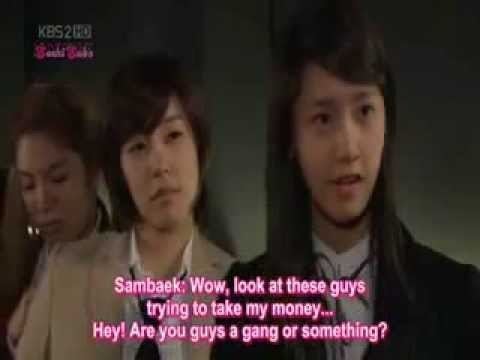 Unstoppable Marriage (TV series) Wikipedia