The film involves a couple who befriend a lonely policeman, only for him to develop an unrequited fixation on the wife, leading to chilling consequences. Ray Liotta was nominated for an MTV Movie Award in 1993 for his portrayal of the psychopathic cop. The film was remade in Bollywood as Fareb in 1996.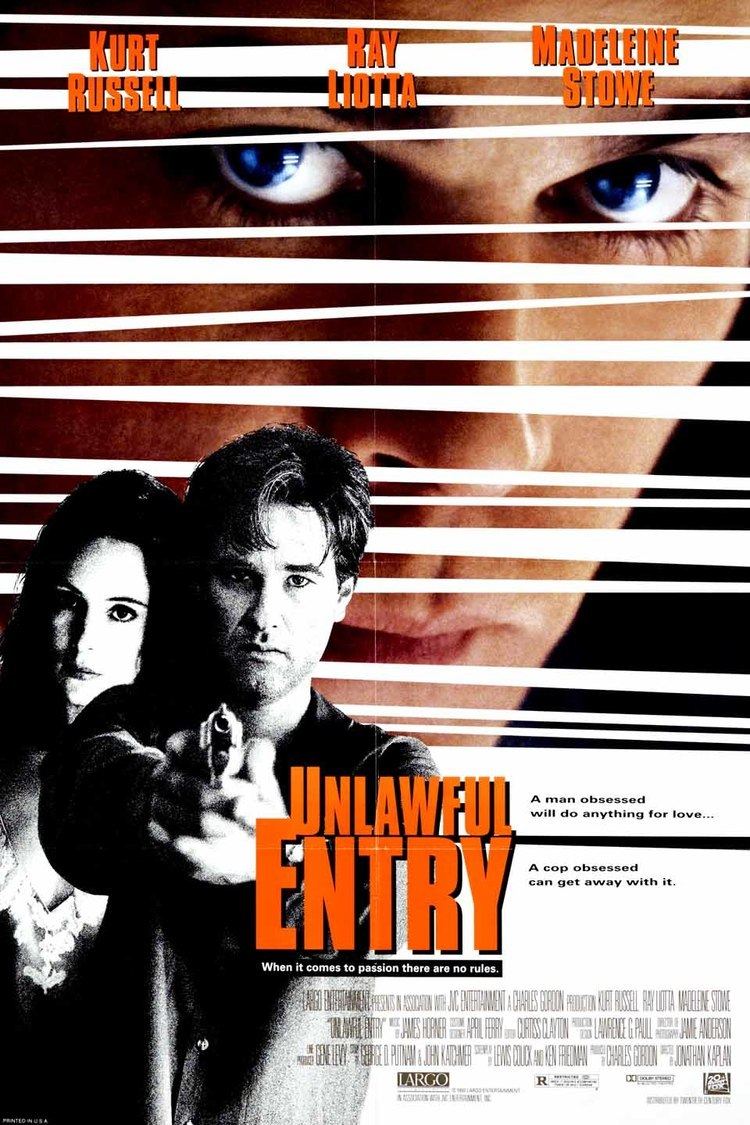 Michael and Karen Carr (Kurt Russell and Madeleine Stowe) are a couple living in an upscale part of Los Angeles, and their peace of mind is upset by an intruder coming in through their skylight one night. The intruder briefly takes Karen as a hostage, before dumping her in the swimming pool and making his escape.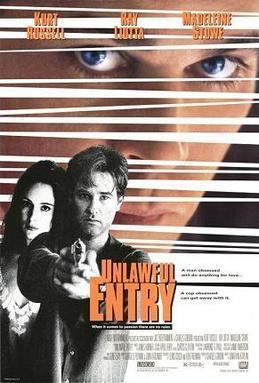 The Carrs call in the police, one of whom, Pete Davis (Ray Liotta), takes extra interest in the couple's case. He cuts through department red tape and expedites speedy installation of a security system in the Carrs' house.
When Michael expresses an interest in getting revenge on the intruder, Pete invites him on a "ride-along" with his partner, Roy Cole (Roger E. Mosley). After dropping Cole off, Pete takes Michael out to arrest the man who broke into the Carrs' house, offering Michael a chance to take some revenge using Pete's nightstick. Michael declines, but Pete administers a vicious beating to the intruder, leaving Michael deeply suspicious of Pete's mental stability. He suggests that Pete get some professional help and, especially, stay far away from him and Karen in the future.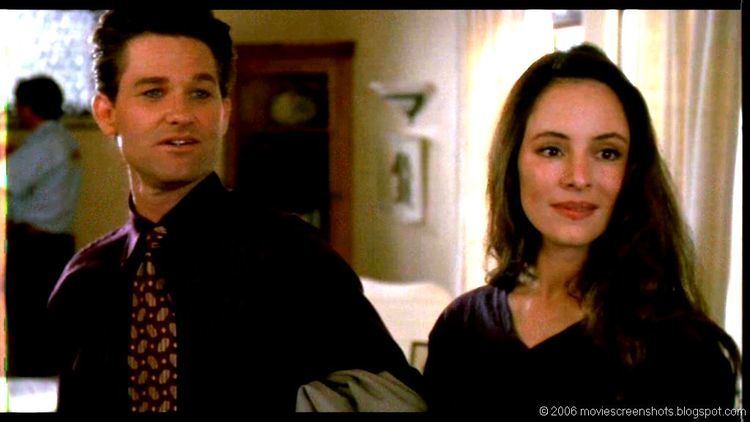 Pete takes neither suggestion. Instead, he begins to stalk the couple, particularly Karen, with whom he's obsessed. Pete even appears in the couple's bedroom one night while they are making love, just to "check that everything's okay".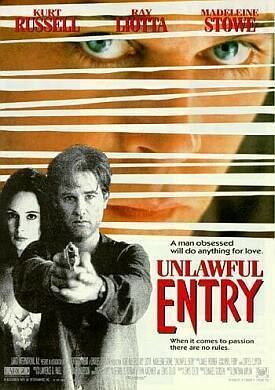 When Michael files a complaint against Pete's unwanted attentions, Pete uses his police connections to destroy Michael's business reputation. Encountering bemused apathy from Pete's superiors in the LAPD, Michael turns to Cole, who orders his partner to cease his obsessing, see a shrink or face suspension. Pete then murders Cole, blaming it on a known criminal.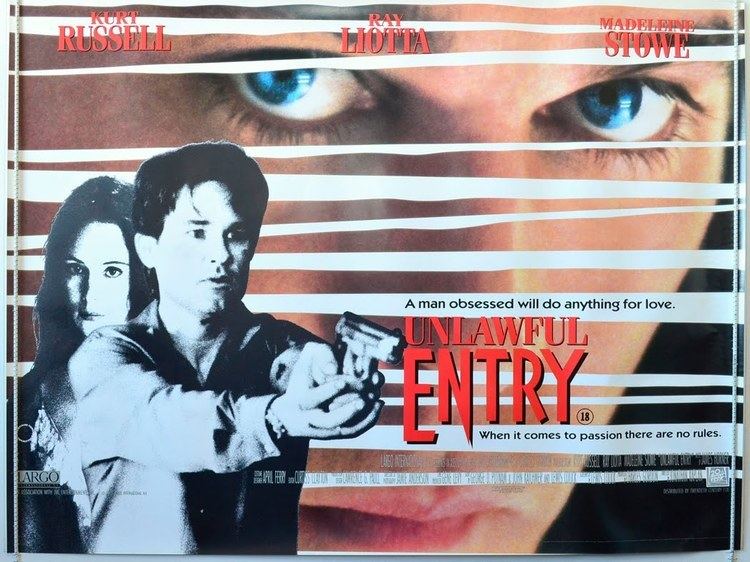 Pete then frames Michael on drug charges by planting a supply of cocaine in the Carrs' house, leaving the way clear for him to move in on Karen. Putting his attorney's finances on the line, Michael gets out on bail and takes matters into his own hands.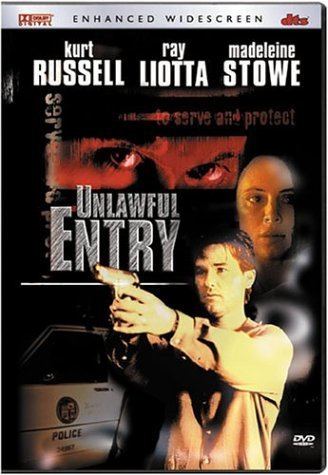 Back at the Carr house, after finding that Pete has brutally murdered her friend, Karen rejects a now distraught Pete, who, on branding her a tease for leading him on and kissing him, goes berserk and tries to rape her. Michael returns home and Pete attacks him and Karen. Pete and Michael fight. Pete is able to hold Michael at gunpoint but Karen attacks him allowing Michael to gain the upper hand and shoot Pete dead. They both go outside with their cat and await for the police, the police arrived and they all go inside and the door closes.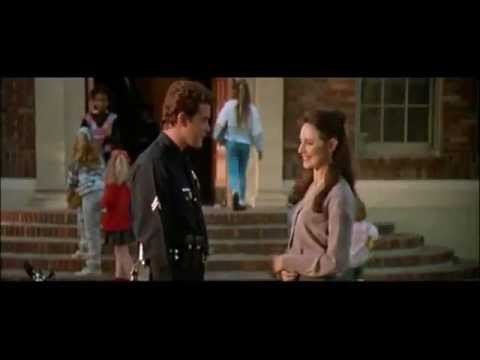 Kurt Russell as Michael Carr
Madeleine Stowe as Karen Carr
Ray Liotta as Officer Pete Davis
Roger E. Mosley as Officer Roy Cole
Ken Lerner as Roger Graham
Deborah Offner as Penny, Karen's Friend
Carmen Argenziano as Jerome Lurie
Andy Romano as Capt. Russell Hayes
Johnny Ray McGhee as Ernie Pike
Dino Anello as Leon, the Dealer
Sonny Carl Davis as Neighbor Jack
Harry Northup as McMurtry, Desk Sergeant
Sherrie Rose as Girl in car
Alicia Ramirez as Taco Stand Worker
Ruby Salazar as Rosa, the Hooker
Spider Madison as Goatee
Myim Rose as Layla
T.J. McInturff as Layla's Kid
Tiny The Cat as Merv.
Tony Longo as Big Anglo
Djimon Hounsou as Prisoner on Bench
Dick Miller as Impound Clerk
Principal photography began on October 25, 1991. Filming took place in & around Los Angeles, California. The house that was used for the Carr Residence in the film is located at 546 Wilcox Ave. The School sequence was filmed at Doris Place Elementary School. The sequence where Michael is in jail was filmed at Lincoln Heights Jail. Production wrapped on February 5, 1992.
Unlawful Entry received positive reviews from critics, as it holds a 75% rating on Rotten Tomatoes based on 32 reviews.
The film was released in the U.S. on June 26, 1992, opening at #2 in 1,511 theaters, an average of $6,662 per theater. Grossing $10,067,609 in the opening weekend, it went on to gross $57,138,719 in the domestic market. It was a box-office success, & brought back it's $23 million budget.