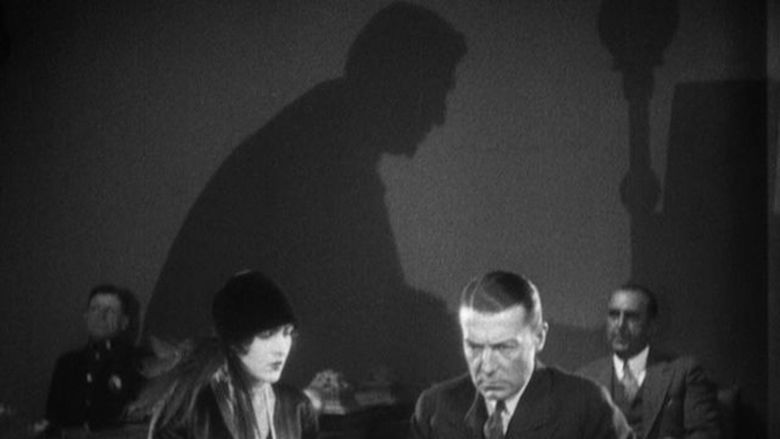 Boisterous gangster kingpin 'Bull' Weed rehabilitates the down-and-out 'Rolls Royce' Wensel, a former lawyer who has fallen into alcoholism. The two become confidants, with Rolls Royce's intelligence aiding Weed's schemes, but complications arise when Rolls Royce falls for Weed's girlfriend 'Feathers' McCoy.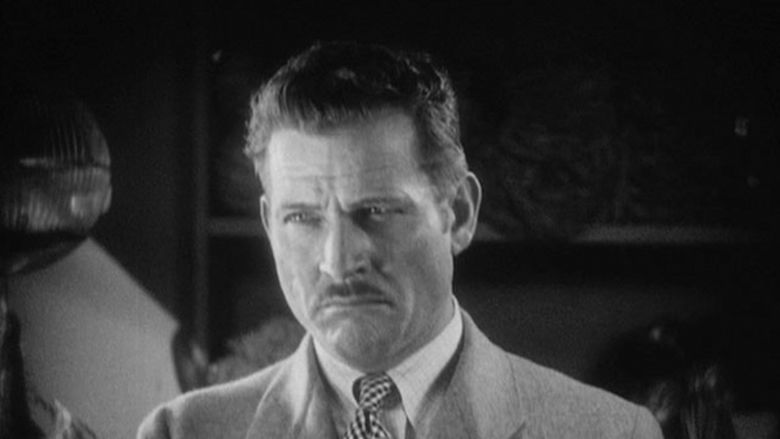 Adding to Weed's troubles are attempts by a rival gangster, 'Buck' Mulligan, to muscle in on his territory. Their antagonism climaxes with Weed killing Mulligan and he is imprisoned, awaiting a death sentence. Rolls Royce devises an escape plan, but he and Feathers face a dilemma, wondering if they should elope together and leave Bull Weed to his fate.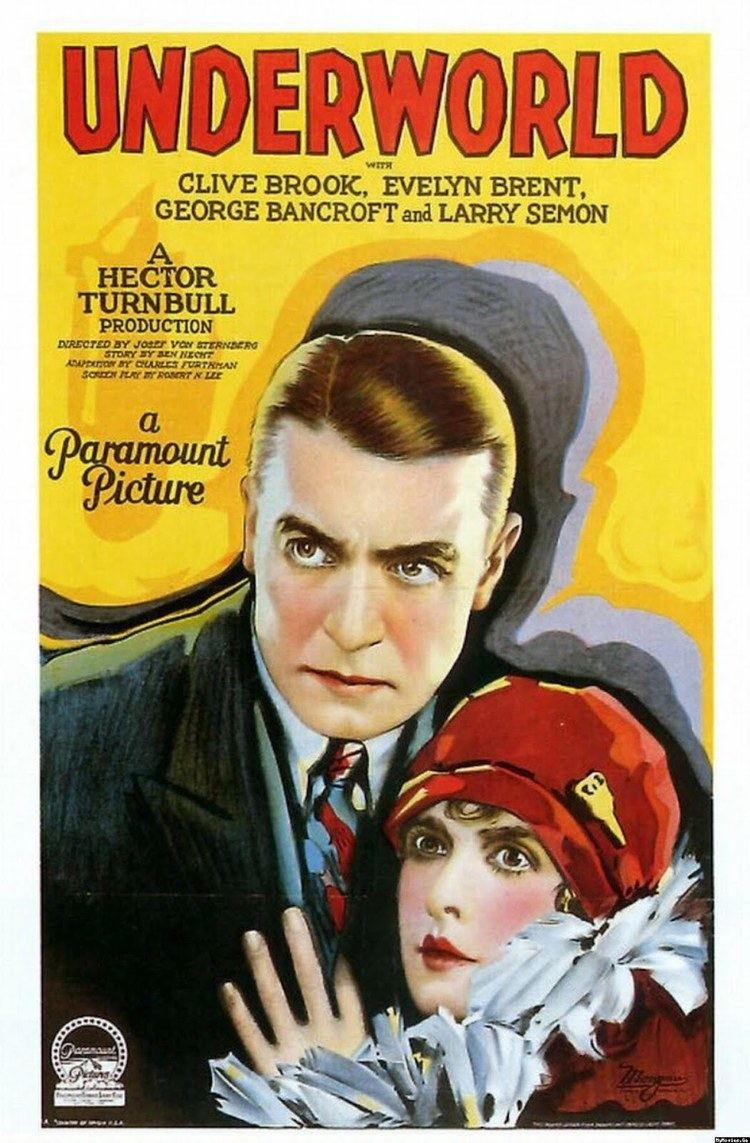 George Bancroft as "Bull" Weed
Evelyn Brent as "Feathers" McCoy
Clive Brook as "Rolls Royce" Wensel
Fred Kohler as "Buck" Mulligan
Helen Lynch as Meg, Mulligan's girl
Larry Semon as "Slippy" Lewis
Jerry Mandy as Paloma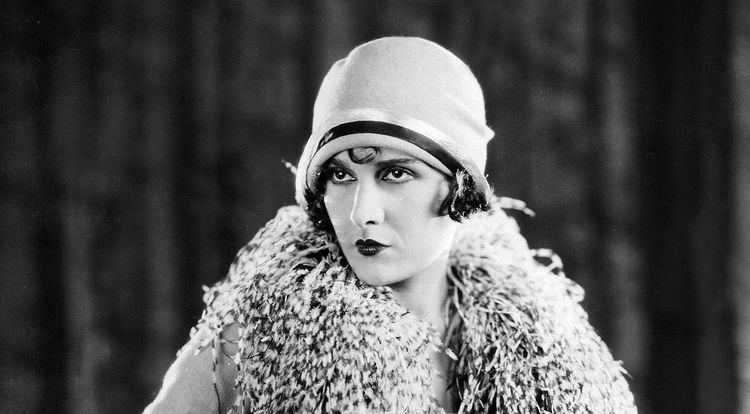 Originally, it was to have been directed by Arthur Rosson, but he was fired by Paramount Pictures. It was written by Ben Hecht, adapted by Charles Furthman and Robert N. Lee, with titles by George Marion Jr.. It was produced by B.P. Schulberg and Hector Turnbull with cinematography by Bert Glennon and edited by E. Lloyd Sheldon.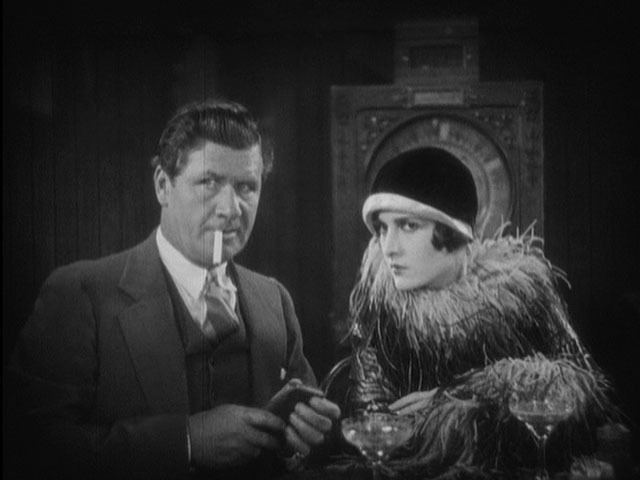 Paramount Pictures initially predicted this film to be a failure and therefore released it in only one theater initially in New York. Ben Hecht even asked for his name to be taken off the credits. After strong word-of-mouth, the movie went on to become a hit.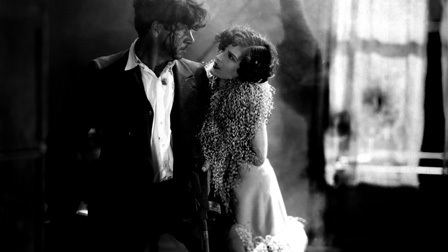 The gangster role played by George Bancroft was modeled on "Terrible" Tommy O'Connor, an Irish-American mobster who gunned down Chicago Police Chief Padraig O'Neil in 1923 but escaped three days before execution and was never apprehended.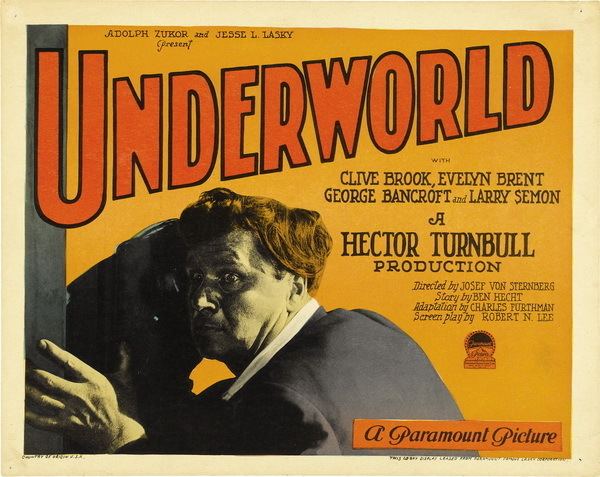 Time felt the film was realistic in some parts, but disliked the Hollywood cliché of turning an evil character's heart to gold at the end.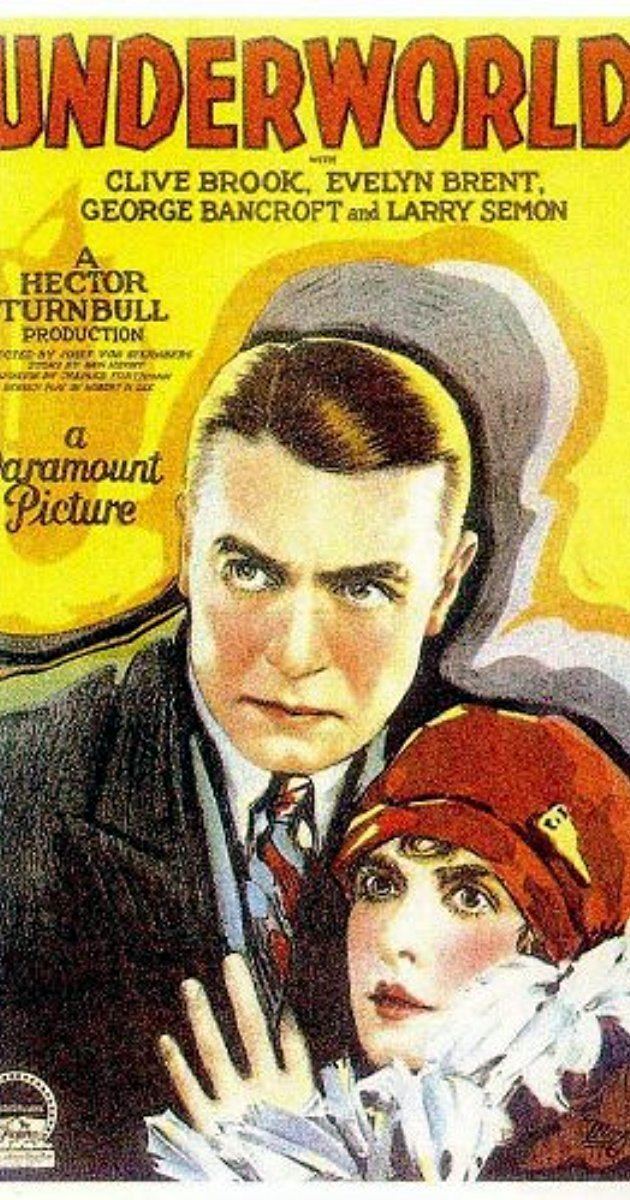 Ben Hecht won the Academy Award for Writing in the 1st Academy Awards ceremony in 1929 for his work on this film.
Underworld is now recognized as one of the great gangster films of the silent era. "The film established the fundamental elements of the gangster movie: a hoodlum hero; ominous, night-shrouded city streets; floozies; and a blazing finale in which the cops cut down the protagonist."
In 2008, the American Film Institute nominated this film for its Top 10 Gangster Films list.