Covid-19
Una Mulzac





January 21, 2012





Una Mulzac (April 19, 1923 – January 21, 2012) was an American bookseller and founder of the Liberation Bookstore, a prominent African-American bookstore specializing in political and Black Power materials and was located in Harlem.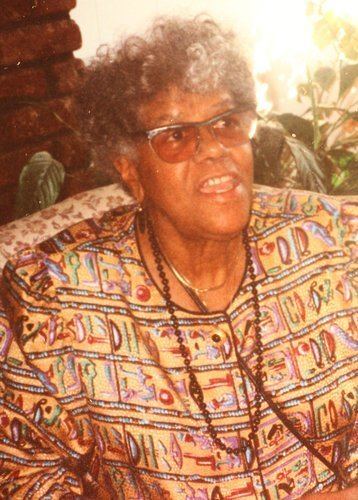 Mulzac was born in Baltimore, daughter to Hugh Mulzac, a socialist and the first black commander of a ship in the United States merchant marine. She grew up in Bedford–Stuyvesant, where she graduated from Girls' High School.
In 1963, Mulzac moved to British Guiana; after fighting for revolution, she was injured in a bomb attack.
In 1966, she moved to Harlem; in 1967, she opened Liberation Bookstore. Mulzac was on the executive board of the Harlem chapter of the NAACP.
Her grand nephew is Sharrif Simmons, a poet and songwriter.
Una Mulzac Wikipedia