Uli Aschenborn









Uli Aschenborn - Hans Ulrich Aschenborn (6 September 1947 in Johannesburg South Africa - ) is a well known animal painter in Southern Africa like his father Dieter Aschenborn and his grandfather Hans Anton (Hans) Aschenborn have been. Which can easily be verified by numerous newspaper articles which can be found on the internet. The three Aschenborns Uli, his father Dieter and his grandfather Hans Anton belong to the best 10,000 artists in the world from the last two centuries and their art to the world cultural heritage. He is especially known for his dynamic wildlife paintings of animals in full charge or flight. The musea in Windhoek and Swakopmund (Namibia) have artwork of Uli as well as the National Art Gallery of Namibia.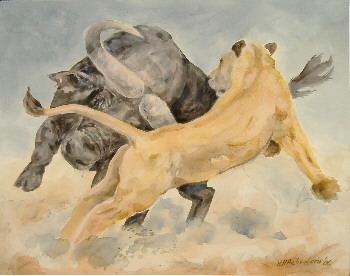 The Namibian media branded Uli Aschenborn's new style "Amazing Changing Art", because his new creations change – be it by themselves or because the viewer changes their position. For his "chameleon-paintings", which change color and content if the angle of view is changed, he only needs sand and paint on his canvas. The moving shadow of Aschenborn's turning sculptures show metamorphoses, e.g. the aging of a boy to an old man eventually to a skeleton (see video of such a 'Sculpture-Morph' to the right). The images within his "Morph-Cubes" distort in a grotesque way while the onlooker moves. Uli's paintings are inspired by not only his roots in Namibia, but by European liveliness complemented by cohesive landscapes - also by abstract art.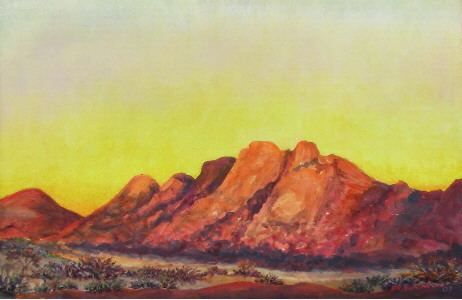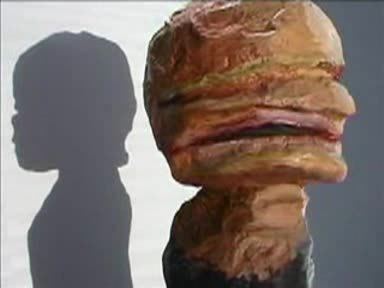 1964 Winner of the "Art Competition South West Africa"
1978 Borchers Badge

1993 "Africa & Computer Art" Gallery Artelier Windhoek (Namibia)
1999 "Africa" Port Andrat's (Mallorca)
2005 Exhibition "Morphs" simultaneously in the two Galleries FAH and HAF in Maastricht (Netherlands)
2006 "Morphs" National Art Gallery of Namibia in Windhoek (Namibia)
2007 Aschenborn – Retrospective Kendzia Gallery, Windhoek (Namibia)
2007 Retrospective in the Hexagone Gallery Aachen (Germany)
2008 "Africa" Kendzia Galery, Windhoek (Namibia)
2009 "Out of Africa" - Uli Aschenborn – Malmedé Gallery, Cologne (Germany)
2009 Africa - Uli Aschenborn - Artedomus, Paris (France)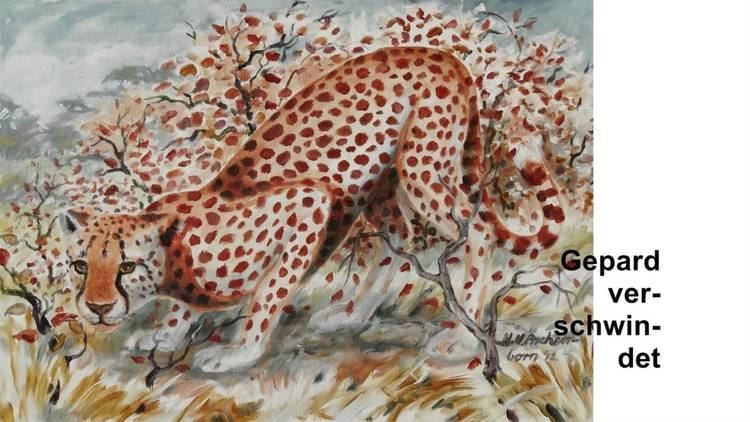 1965 "3 Generations Aschenborn" Windhoek (Namibia)
1975 as well as 1976 chosen by a jury in a competition for the "Winter Exhibition" Suermondt-Ludwig-Museum Aachen (Germany)
1979 "Photos from Three Perspectives", Atrium Aachen (Germany)
2007 "Tiles" Ludwig Forum für Internationale Kunst Aachen (Germany)
2009 "20 Years Gallery Hexagone" Aachen (Germany)
2015 "25 Years Gallery Hexagone" Aachen (Germany) Ludwig Forum für Internationale Kunst Aachen (Germany)
2015 Uli Aschenborn - Artedomus, Paris (France)
(Double-click to enlarge)
Uli Aschenborn Wikipedia