8.4

/

10

Alchetron

Rate This




Director

Anurag Kashyap




Writer

Anurag Kashyap




Duration




Language

Hindi






Genre

Crime, Drama, Mystery




Release date

2014 (India)




Country

India







Release date

24 May 2013 (2013-05-24) (Cannes)




Music director

G. V. Prakash Kumar, Brian Mcomber




Songs

Suraj Hai Kahan




Cast

Rahul Bhat

,

Surveen Chawla

,

Ronit Roy

,

Girish Kulkarni

,

Siddhanth Kapoor

,

Tejaswini Kolhapure



Ugly theatrical trailer anurag kashyap ronit roy releasing 26th december 2014
Ugly is a 2014 Indian neo-noir psychological thriller film written and directed by Anurag Kashyap. The film was screened in the Directors' Fortnight section at the 2013 Cannes Film Festival. It also opened in the 2014 New York Indian Film Festival. The film stars Girish Kulkarni, Ronit Roy, Tejaswini Kolhapure, Vineet Kumar Singh and Surveen Chawla in pivotal roles. It also features model turned TV actor Rahul Bhat in an important role and TV actor Abir Goswami in his last film appearance before his death in 2013. The circumstances that led to the birth of Kali, the little girl, was separately made as 'Kali Katha': the prologue, and was released on YouTube. The digital poster of the film was released on 8 May 2013.
Contents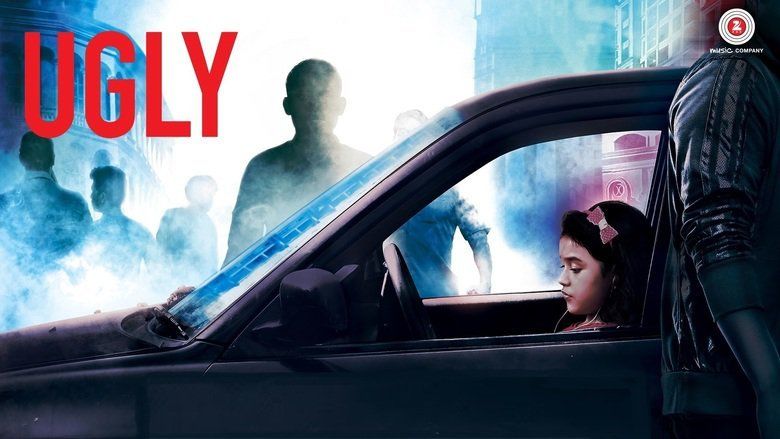 Produced by DAR Motion Pictures and Phantom Films, the film was theatrically released on December 26, 2014 after a delay about the inclusion of a warning about smoking. Upon release, the film received critical acclaim and has grossed over ₹138 million worldwide.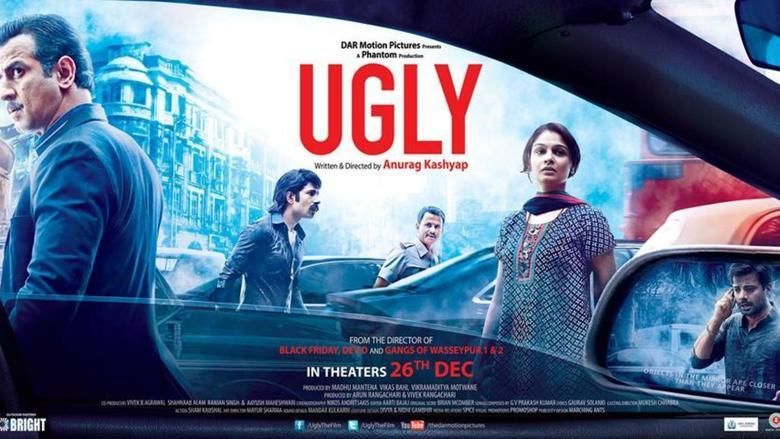 Plot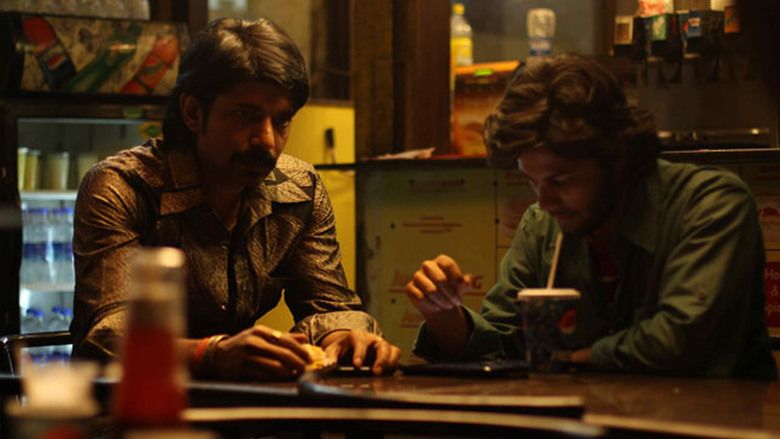 Shalini (Tejaswini Kolhapure) is a lonely and troubled housewife, addicted to alcohol and battling depression. She contemplates suicide, hoping to evoke some reaction from her stoic second husband, Police Chief Shoumik Bose (Ronit Roy), who behaves as if she doesn't exist. Shalini feels trapped in the marriage as Shoumik doesn't talk to her, taps her phone calls and treats her like a criminal. When she is about to shoot herself in the head with her husband's gun, she is interrupted by her 10-year-old daughter (from her first marriage) Kali (Anishika Shrivastava). Unaware of her mother's state of mind, Kali asks her to call her father, Shalini's estranged ex-husband, Rahul (Rahul Bhat). It is a Saturday, and Kali wishes to spend the day with her father, as decided in the custody agreement of the divorce.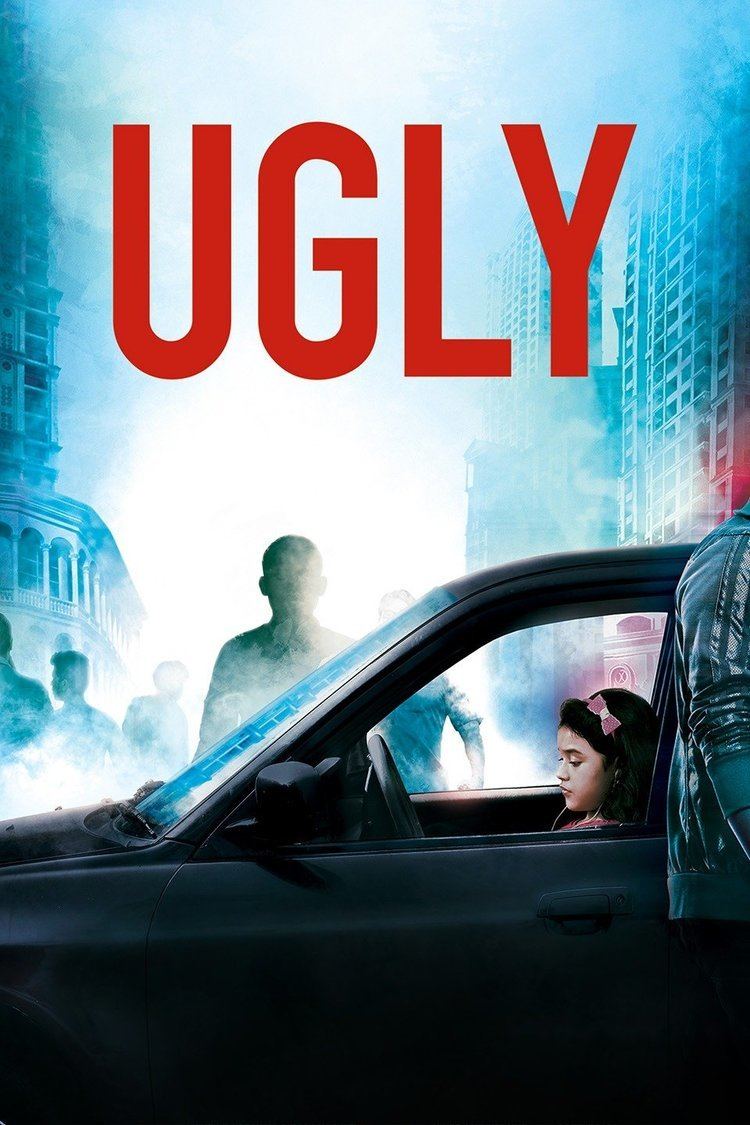 Rahul, a struggling actor, takes Kali for a drive but is preoccupied with phone calls to further his career. He ends up taking Kali for a work assignment, which irritates her. She chooses to stay in the car while her father goes to see his agent, Chaitanya (Vineet Kumar Singh). Whilst Rahul is gone, a street seller tries to catch Kali's attention with children's masks. After some time, Chaitanya informs Rahul that his car door was open and Kali was not in the car. Rahul rushes down to the car and much to his horror, he sees that Kali is missing. Chaitanya and Rahul start looking for leads in the busy marketplace street where the car was parked. Chaitanya asks the mask seller about Kali and notices that he has Kali's phone. Rahul and Chaitanya try to stop the seller from running off, but he is killed by a car while trying to escape.
Rahul and Chaitanya go to the police station and report that Kali is missing. The local police inspector Jadhav (Girish Kulkarni) makes jokes about the situation and does not take it seriously, until he realises that Kali is the step-daughter of his Police Chief Bose. Things quickly turn hostile and Jadhav accuses Rahul and his friend Chaitanya of orchestrating the kidnapping, as this is Bose's opinion when Jadhav informs him of the kidnapping. Rahul and Bose have known each other since College, where the popular Rahul was a bully who often targeted the studious Bose. Bose plays a telephone call clip back to Rahul in which he stated to his ex-wife that he will kidnap Kali if Shalini does not allow him to see his child. This makes Rahul the lead suspect.
Chaitanya is allowed to leave the station, and is then seen to be making a phone call to Bose in a disguised voice asking for a ransom. Based on this, Rahul is released. Bose and Rahul engage in a game of one-upmanship, as they both search for Kali while simultaneously attempting to upstage the other. Both of them accuse each other at various times of orchestrating the kidnapping. Chaitanya is also suspected, but Bose cannot find any firm evidence.
Shalini's delinquent brother Siddhant (Siddhanth Kapoor) and B-grade-actress Rakhee (Surveen Chawla) involve themselves in the situation as well. Siddhant makes a ransom call for 5 million rupees to Shalini on her parent's home telephone. Shalini asks her father for 6.5 million rupees, of which she delivers the 5 million but hides the extra 1.5 million for herself, under the care of her friend Rakhee. Rakhee eventually flees, stealing the money. Siddhant is later arrested with the ransom money, and Shalini implies to Bose that she has kept some of the money for herself so she can leave him. Chaitanya continues to demand money, and Rakhee is seen to be forwarding these ransom calls to Rahul.
Rahul delivers the money for the ransom but the caller (Chaitanya) evades police interception. Rahul then gets into the caller's car with the bag of money. Rahul, Chaitanya and Rakhee are then seen together with the money, and Chaitanya jokes around with Rakhee as they wait for a ferry. Rahul telephones Bose to taunt him, saying that Bose thinks that he's a powerful policeman but still did not find Kali. Bose replies by asking Rahul if Kali is with him, and says that the games aren't helping anyone. Rahul slowly realises that Bose truly does not know where Kali is either and she is still missing. Rahul flies into a fit of rage at Chaitanya, since Chaitanya had reassured him that Bose had taken Kali. Rahul states that not only has he been fooled by Chaitanya, but his daughter really is missing. He kills Chaitanya in anger, whilst Rakhee quietly leaves, taking the bag of money.
The police revisit the marketplace and talk to a woman who knew the mask seller, and it is revealed that the two of them have a history of abducting children. Under threat of police interrogation and public retaliation, the woman finally leads the police to Kali. It has been at least a week that Kali has been missing, and she is found dead due to starvation and dehydration. The police discover that she was actually kidnapped by the mask seller, who hid her and then was unable to release her since he died in the chase. An image of the dead Kali is seen as the film ends.
Cast
Rahul Bhat as Rahul Kapoor/Varshney
Ronit Roy as Shoumik Bose
Tejaswini Kolhapure as Shalini Bose
Vineet Kumar Singh as Chaitanya Mishra
Surveen Chawla as Rakhi Malhotra
Siddhanth Kapoor as Siddhant
Girish Kulkarni as Inspector Jadhav
Abir Goswami as ACP Gupta
Madhavi Singh as ACP Upadhyay
Anshika Shrivastava as Kali Varshney
Alia Bhatt in a Cameo as young Shalini Bose
Saharsh Kumar Shukla as Gangster Pujari
Soundtrack
The film's soundtrack is composed by G. V. Prakash Kumar and Brian McOmber, with the latter composing two songs and the background score.
Delayed release over depiction of smoking
Anurag Kashyap had initially intended for Ugly to release in mid to late 2013. The Indian Censor Board required a "Smoking is Injurious to Health" sign to be posted in the lower right corner of the frame whenever a character in the film is shown smoking. Kashyap fought this regulation stating " it's the Health Ministry that should take the responsibility of curbing use of tobacco and work towards measures to control it and films should not be a medium to advertise non-smoking." For a while Kashyap stated that he was not going to release the film until the Board decided to get rid of the rule, but after several months of negotiations, Kashyap decided that he would release the movie with the "Smoking is Injurious to Health" sign while continuing to challenge the rule. It was released on 26 December 2014.
Reception
Upon release, Ugly received widespread critical acclaim. The film was premiered at the Cannes film festival and received what Filmfare called a "great response" as a result of standing ovation. The film released in France in May 2014 with Business of Cinema stating that it had a "brilliant script and amazing performance."
On 23 December 2014 a special screening was held in Mumbai. First Post said, "Ironically, Ugly looks beautiful. It's all dark, dank and disgusting, and yet impossible to look away from."
Koimoi gave 4/5 stars praising the direction and scripts. Times of India gave 4/5 stars saying " Anurag Kashyap is in top form in this suspense thriller." Rediff.com gave 4.5/5 star saying it is Kashyap's finest work. Hindustan Times, Glamsham and Deccan Chronicle gave the film 4 to 4.75 stars out of 5. Yahoo and Zee News gave the film 4/5 stars.
References
Ugly (film) Wikipedia
(Text) CC BY-SA
Ugly (film) IMDb
Ugly (film) themoviedb.org