Japan




159,597 (2010)


552.00 km2


ChubuKoshinetsu




Soichi Motai (since April 2002)




Nagano University, Ueda Womens Junior College



Ueda (, Ueda-shi) is a city in Nagano Prefecture, Japan.
The modern city of Ueda was established on March 6, 2006, from the merger of the old city of Ueda absorbing the towns of Maruko and Sanada, and the village of Takeshi (all from Chiisagata District). The new city replaced the former city of Ueda for the first time in 87 years since Ueda was elevated to city status in 1919.
As of June 1, 2011, the city has an estimated population of 158,187, with 61,091 households and a population density of 286.57 persons per km². The total area is 552.00 km², which makes it the fifth largest in Nagano Prefecture.
Anraku-ji in Bessho Onsen, Ueda has the only extant octagonal pagoda in Japan. The pagoda has been designated as National Treasure.
Main Article:
Ueda, Nagano (former city)
Utsukushigahara Open-air Museum - An open-air museum with sculptures on the Utsukushigahara plateau, which opened in June 1981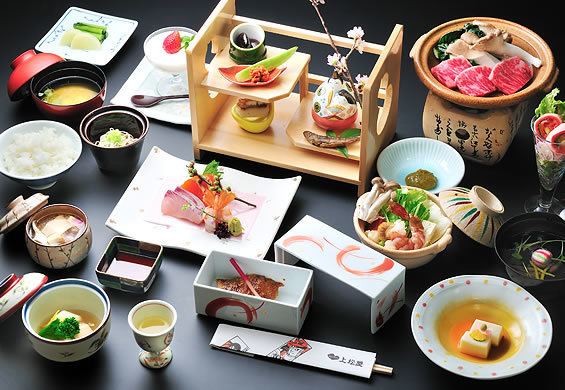 A variety of food can be enjoyed in Matsumoto due to its relatively large size in comparison to the surrounding towns. There is a famous yakitori in Matsumoto near Matsumoto Station where the main cook sprinkles salt onto the meat and catching some in his hat.
Ueda, Nagano Wikipedia
(,)http://www.go-nagano.net/blog/wp-content/uploads/2009/03/e382b3e38394e383bc-3-efbd9e-p1170115.jpg(,)http://www.unique-nagano.com/ninja_admin/upload/201403171205300756_01.jpg(,)http://jto.s3.amazonaws.com/wp-content/uploads/2015/02/n-mysterystone-a-20150213-870x514.jpg(,)http://www.japanexposures.com/images/2010/09/zaisyo_14.jpg(,)http://www.japanguides.net/files/nagano_prefecture/the_ruins_of_ueda_castle_park.jpg(,)http://www.go-nagano.net/contents/Search/action/thumnail.php%3Fwidth%3D470%26url%3Dhttp://www.go-nagano.net/contents/images/enjoy/003/3003006.jpg(,)http://upload.wikimedia.org/wikipedia/commons/2/24/Sashimi_konnyaku_by_woinary_Ueda,_Nagano.jpg(,)http://4.bp.blogspot.com/-zIT6gYsXtcI/T5FpePImrZI/AAAAAAAAAQg/iEisat3lRxc/s1600/%25E6%2595%25B4%25E7%2590%2586%25E5%2589%258D%25E7%2594%25BB%25E5%2583%258F%2B178.jpg(,)http://cache1.asset-cache.net/gc/75992943-japan-nagano-prefecture-ueda-ueda-castle-gettyimages.jpg%3Fv%3D1%26c%3DIWSAsset%26k%3D2%26d%3D7xlfTEXvV8iSrG2VR92L%252FLjkcRB1Z8GBhGuxi5dgmaRcpDZHw6CzTkR%252B2dxXi%252FHL(,)http://www.snowjapan.com/photograph-resources/photo-sugadaira.jpg(,)http://www.go-nagano.net/contents/Search/action/thumnail.php%3Fwidth%3D470%26url%3Dhttp://www.go-nagano.net/contents/images/enjoy/003/3013008.jpg
(,)http://www.uematsuya.com/english/images/contents/cuisine_img.jpg(,)http://www.ryokan-tsuruya.com/english/img/layout/main_img01.jpg(,)http://uds.gnst.jp/rest/img/f9ad1dj50000/s_001f.jpg(,)http://www.ryokan-tsuruya.com/english/img/pic/meal02.jpg