Genres

Hip-hop




Genre

Hip hop music




Years active

1984–1992







Origin

Brooklyn, New York City, New York, United States




Associated acts

Full Force The Real Roxanne Whodini




Albums

Skeezer Pleezer, Bag It & Bone It, UTFO, Doin' It!, Hits, Lethal




Record labels

Select Records, Jive Records, RCA Records




Members

Kangol Kid, Doctor Ice, Mix Master Ice, Educated Rapper




Profiles




Twitter
Kangol from the legendary utfo candidly speaks on why the group is no longer together
UTFO (which stands for Untouchable Force Organization) is an old-school hip hop group, popular in the 1980s, that was mentored by the contemporary R&B group Full Force. The group consists of the Kangol Kid (Shiller Shaun Fequiere), the Educated Rapper (Jeffrey Campbell) (also known as EMD), Doctor Ice (Fred Reeves), and Mix Master Ice (Maurice Bailey). The group's best-known single is "Roxanne, Roxanne," a widely acclaimed and hip-hop classic, which created a sensation on the hip-hop scene soon after it was released and inspired numerous answer records, most notably by Marley Marl's protégée Roxanne Shanté. "Roxanne, Roxanne" was originally the B-side of the lesser-known single "Hangin' Out." Because of personal issues, the Educated Rapper was absent for its second effort, Skeezer Pleezer (1986), which produced one notable track with the song "Split Personality." EMD was, however, on one album track, "Pick Up The Pace", also featured in the movie Krush Groove. In 2008, "Roxanne, Roxanne" was ranked number 84 on VH1's 100 Greatest Songs of Hip Hop.
Contents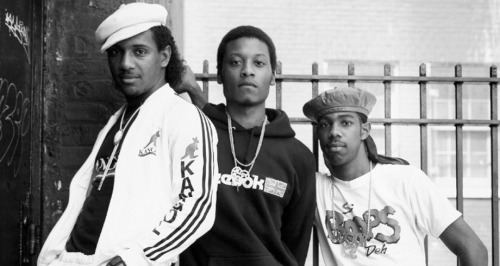 Utfo leader of the pack best quality widescreen
History
Kangol Kid and Doctor Ice were originally known as The Keystone Dancers and were a dance duet, before going on to be dancers for Whodini (while Ice and Jalil call are not, in fact, related). Eventually, they went on to form UTFO in their hometown of Brooklyn, New York. In 1984, the group signed with Fred Munao's Select Records, and, in the same year, it released its hit single "Roxanne Roxanne." The group's debut album was produced by R&B group Full Force. Full Force brought in New York's sound and sampling wizard, Gary Pozner, to help create the sounds and the beats. This was one of the first instances of the new sampling machine, the Emulator, used on a commercially released record.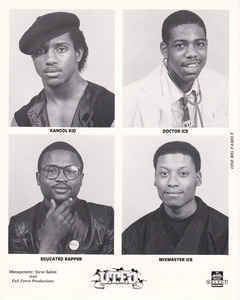 While UTFO no longer operates as a group, they are all still very active in their fields. Doc is currently back to dancing for Whodini while also pursuing his solo career. Mixmaster Ice DJs in Columbus, Ohio and around the world. Educated Rapper is not currently active in Hip Hop, but is living up to his name, having recently graduated college. The most active and high-profile member is Kangol Kid. Kangol still writes and produces. With Shaunda Lumpkin he founded The Mama Luke Foundation, hip hop's weapon against Breast Cancer. Together they are raising awareness through marches, television appearances and much more.
Break dancing
The members of UTFO were the first break dancers to appear on The Phil Donahue Show.
Albums
UTFO (1985), Select
Skeezer Pleezer (1986), Select
Lethal (1987), Select
Doin' It! (1989), Select
Bag It & Bone It (1991), UTFO/Jive/RCA Records
Singles
"Hangin' Out" b/w "Roxanne, Roxanne" (1984), Select
"Roxanne, Roxanne" (1984), Select
"Beats and Rhymes" (1984), Select
"Rough & Rugged" (1989), Select
"Bite It" (1985), Select
"Leader of the Pack" (1985), Select
"Pick Up the Pace" (1985), Select
"Split Personality" (1986), Select
"We Work Hard" (1986), Select
"Ya Cold Wanna Be with Me" (1987), Select
"Lethal" (1987), Select
"Let's Get It On" (1988), Select
"Wanna Rock" (1989), Select
"Lisa Lips" (1989), Select
"My Cut Is Correct" (1989), Select
"If You Don't Wanna Get Pregnant" (1990), Jive
"I'm a Dog" (1991), Jive
Compilations
The Best of U.T.F.O. (1996), Select
Skeezer Pleezer/Lethal (2000), BCM
Songs
Roxanne RoxanneUTFO · 1985
Ya Cold Wanna Be With MeSkeezer Pleezer · 1986
Fairytale LoverUTFO · 1985

References
UTFO Wikipedia
(Text) CC BY-SA