Name

USNS Bridge (T-AOE 10)




Ordered

6 December 1989




Laid down

2 August 1994




Construction started

2 August 1994




Length

230 m




Draft

12 m




Namesake

Horatio Bridge




Awarded

15 January 1993




Commissioned

5 August 1998




Launched

24 August 1996




Displacement

44.27 million kg






Builder

National Steel and Shipbuilding Company
Usns bridge t aoe 10 departs pearl harbor during rimpac 2010
USNS Bridge is the fourth ship in the Supply class of fast combat support ships and the second ship in the United States Navy named after Commodore Horatio Bridge. Bridge was commissioned on 5 August 1998.
Contents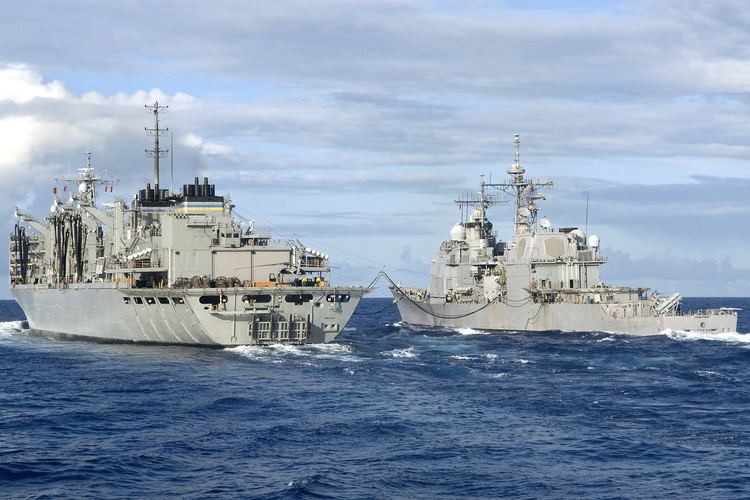 1990s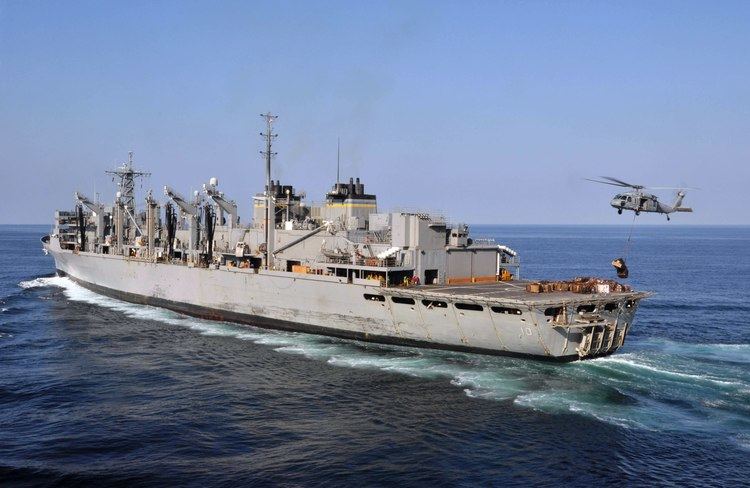 Her commissioning CO was CAPT Robbie Williams (a SWO). The second CO was CAPT (now RADM) Rick Wren. In June 2001, CAPT (later VADM) Carol Pottenger relieved CAPT Wren. Bridge made four deployments as a commissioned warship.
2000s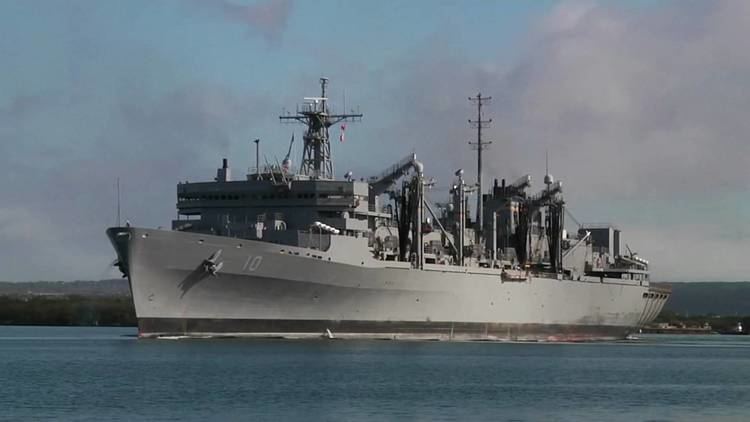 On 29 June 2004, Bridge was formally decommissioned and transferred from the United States Navy to the Military Sealift Command. Although the transfer to MSC occurred on 29 June 2004, the ceremony took place on 24 June 2004 (which is why the two dates are often interchanged). Bridge no longer carries the weapons systems she had been equipped with. As a commissioned warship, Bridge was equipped with two Phalanx Block 1 CIWS mounts, one NSSM launcher (with two Mk 91 directors), two Mk. 38 25-mm chain guns, six .50 caliber heavy machine gun mounts, and two M-60 mounts (on the bow), in addition to the Beretta M9s, M-14s, and 12-gauge Mossberg shotguns issued to the watch standers.
2010s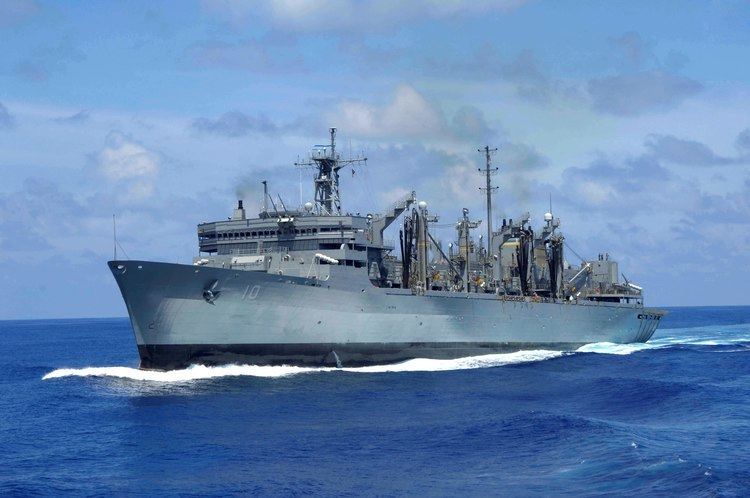 In March 2011, in company with the carrier Ronald Reagan, the ship was deployed off northeastern Honshu, Japan to assist with relief efforts after the 2011 Tōhoku earthquake and tsunami. One interpretation of multiple surveys and repeated tests for traces of radiation was suggested to indicate that during that time, the ship was not exposed to any leaking radiation from the Fukushima I nuclear accidents, however, the ship was then quickly decommissioned. Bridge conducted 25 underway replenishment operations, delivering more than 1.8 millions gallons of fuel in support of Operation Tomodachi.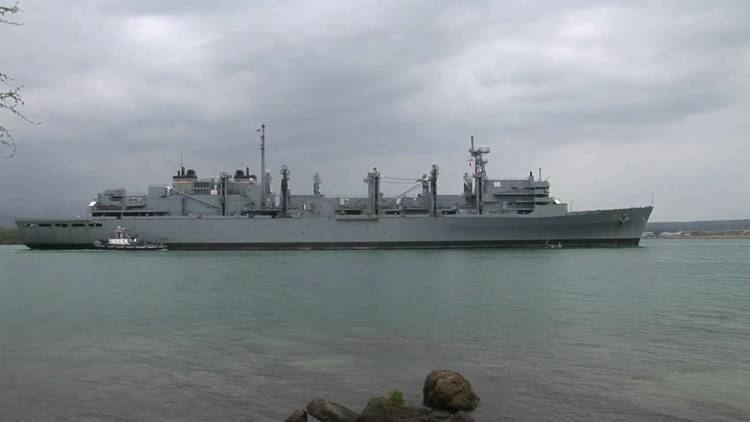 In April 2013, it was announced that the MSC will take USNS Bridge and USNS Rainier (T-AOE 7) out of service in 2014 as a cost-saving measure. The ships' gas turbine propulsion make them faster than other Navy supply ships, but also make them consume more fuel.
As of 2016, USNS Rainier remains in active service, but Bridge is inactive.
References
USNS Bridge (T-AOE-10) Wikipedia
(Text) CC BY-SA