Covid-19
K-pop Rock




TOP Media Studio J




TOP Media




2015 (2015)–present




TOP Media Family




Seoul, South Korea (2015)






www.u10t.co.kr up10tion.jp




Summer go!, BURST, Top Secret, BRAVO!, SPOTLIGHT




WOOSHIN, SUNYOUL, KOGYEOL, JINHOO, GYUJIN





Twitter

YouTube

Facebook

Instagram
UP10TION (Hangul: 업텐션; pronounced "up-tension") is a South Korean boy group formed by TOP Media in 2015. The group consists of ten members: Jinhoo, Kuhn, Kogyeol, Wei, Bitto, Wooshin, Sunyoul, Gyujin, Hwanhee, and Xiao. The group debuted with a mini album, Top Secret. Their official fan club name is HONEY10.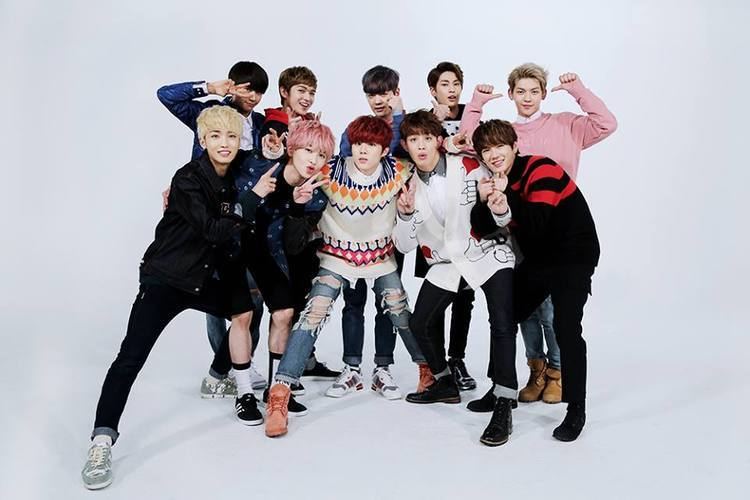 On July 2015, each members of UP10TION made their debut and were introduced one by one through their show Masked Rookie King, also known as King of Masked Rookie UP10TION, which is a parody of MBC's King of Mask Singer. The members competed and showed their abilities and charms while wearing a mask in front of a panel of judges. Those that were selected by the judges will be able to take off their mask. The panel of judges were Shinhwa's Andy, Teen Top's Chunji, and 100%'s Rokhyun and Chanyong. The first member that was introduced was Wooshin and he was described to be a look-alike of the actor Park Bo-Gum. The second and third member was Jinhoo and Hwanhee. The fourth member was Bit-to with a deep soulful voice and the fifth was Kogyeol with a powerful and emotional vocal. The sixth and seventh member were Kuhn and Sunyoul who both have a charming visual and voice. The ten-member group was finally introduced with its latest members Wei, Gyujin, and Xiao.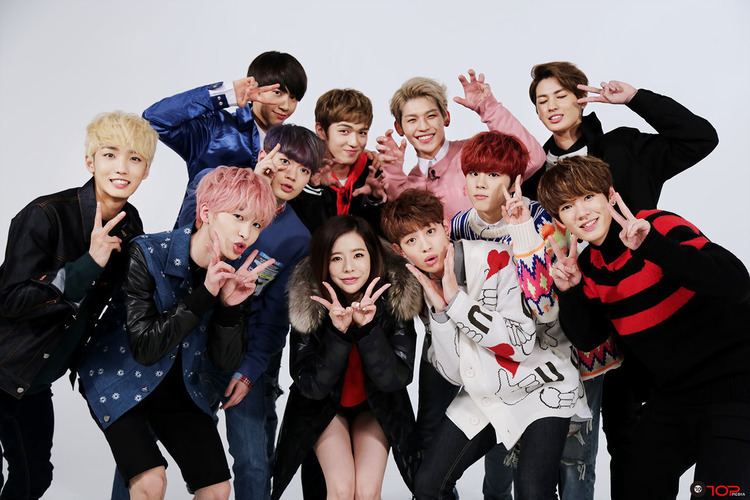 On September 9, UP10TION held a debut showcase at AX Concert Hall in Seoul. UP10TION's debut mini album Top Secret, which includes the debut single "So, Dangerous," was released on September 11, 2015. The album debut at number 9 and peaked at number 7 on Gaon Album Chart. They made their official music program debut on September 10 through Mnet's M! Countdown, performing their debut single "So, Dangerous." They also had their debut album showcase in Beijing, China on September 22. The "So, Dangerous" music video was ranked 9th place in Billboard's Most Viewed K-pop Videos in America for the month of September 2015.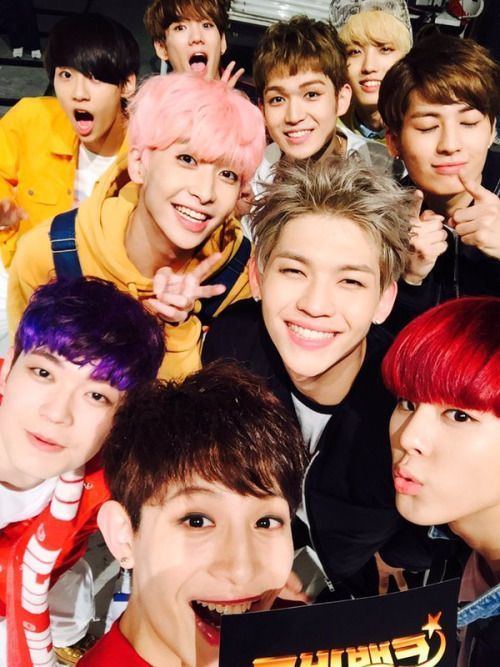 On November 26, UP10TION released their second mini album BRAVO! with the lead single "Catch me!" which was produced by Iggy and Yong Bae, who produced Ailee′s Heaven and GFriend′s Me Gustas Tu. It also includes the track Party2nite which was written and composed by Teen Top's Changjo. The album peaked at number 5 on Gaon Album Chart.
After a three-month hiatus, UP10TION released their third mini album Spotlight with the title track "Attention" on April 18. On May 2016, TOP Media confirmed that UP10TION will hold their Japanese debut showcase in Tokyo on June 4, followed by a showcase at the Osaka River Forum on June 5. On August 5, UP10TION returned with a fourth mini album to highlight the Summer, ergo entitled Summer Go!. The official music video for the title track "Tonight" was released on the same day, expressing a 'chilled out and party like' atmosphere.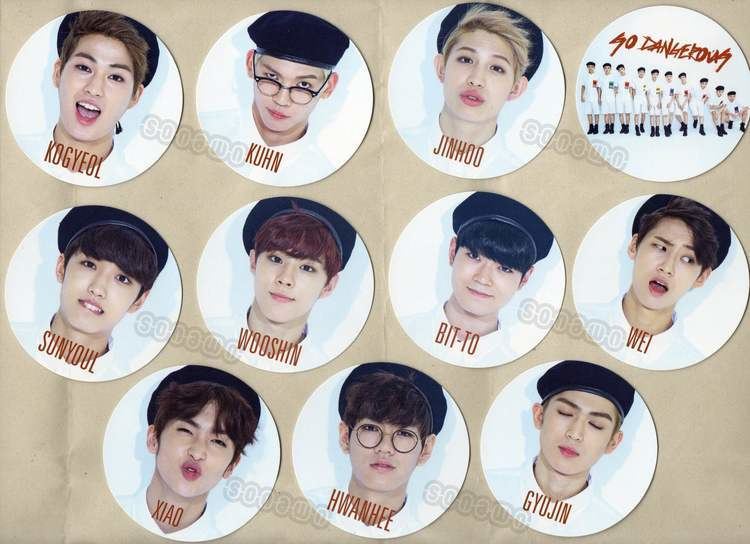 Later in 2016, UP10TION released their 5th mini album BURST with the title track as "White Night." UP10TION released their teaser photos claiming that they were dropping their "cute concept" and going back to the original "manly" concept. BURST was released at 00.30 KST on November 21, 2016, after announcing a 30-minute delay from releasing the album at its original midnight time.
Up10TION released their Japan Debut Single 『ID(アイディー)』on March 8th, 2017
Jinhoo (Hangul: 진후), born Kim Jin-wook (Hangul: 김진욱) on (

1995-08-02

) August 2, 1995 .
Kuhn (Hangul: 쿤), born No Soo-il (Hangul: 노수일) on (

1995-11-11

) November 11, 1995 .
Kogyeol (Hangul: 고결), born Go Min-soo (Hangul:고민수) on (

1996-05-19

) May 19, 1996 .
Wei (Hangul: 웨이), born Lee Sung-jun (Hangul: 이성준) on (

1996-06-08

) June 8, 1996 .
Bitto (Hangul: 비토), born Lee Chang-hyun (Hangul: 이창현) on (

1996-08-24

) August 24, 1996 .
Wooshin (Hangul: 우신), born Kim Woo-seok (Hangul: 김우석) on (

1996-10-27

) October 27, 1996 .
Sunyoul (Hangul: 선율), born Seon Ye-in (Hangul: 선예인) on (

1996-11-06

) November 6, 1996 .
Gyujin (Hangul: 규진), born Han Gyu-jin (Hangul: 한규진) on (

1997-11-21

) November 21, 1997 .
Hwanhee (Hangul: 환희), born Lee Hwan-hee (Hangul: 이환희) on (

1998-05-06

) May 6, 1998 .
Xiao (Hangul: 샤오), born Lee Dong-yeol (Hangul: 이동열) on (

1998-12-13

) December 13, 1998 .
SO - DANGEROUSTop Secret · 2015
White NightBURST · 2016
AttentionSPOTLIGHT · 2016

UP10TION Wikipedia