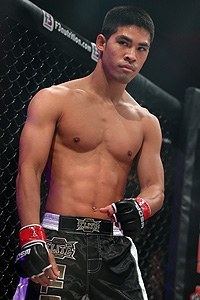 Born and raised in Waimanalo, Hawaii on the island of Oahu. Nam competed in various sports from a young age and began training in judo at the age of six before he began boxing in high school, then transitioned to kickboxing, before turning his focus to mixed martial arts. Nam attended and graduated from the University of Hawaii.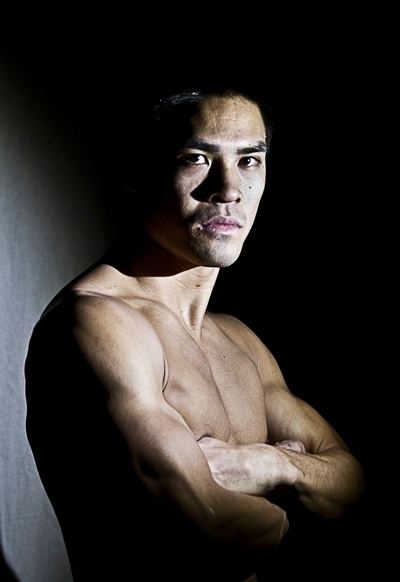 Nam began his professional MMA career in the Hawaii-based promotion, ICON Sport. Nam compiled a 3-1 record in the promotion during 2006 and was then signed to compete in Elite XC, in which he recorded a decision victory. Nam then fought in various other promotions, such as King of the Cage, before he was signed by Bellator Fighting Championships. Nam was signed in March 2011 as a short-notice replacement in the promotion's season 6 bantamweight tournament, after the original participant, Rodrigo Lima was forced to withdraw. However, Lima was later declared able to compete and was re-entered into the tournament, forcing Nam out. Bellator then apparently promised Nam a spot in the season 7 tournament, according to Nam's trainer, Phil Claud. However, in June, Nam was informed that the competition had been cancelled and he was released from his contract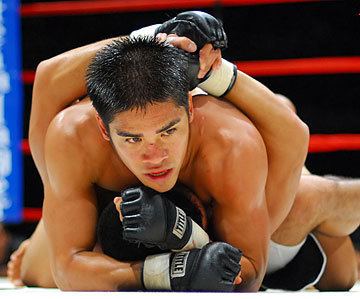 Nam then took a fight in Brazil against the Bellator Bantamweight Champion, Eduardo Dantas. Dantas had been permitted by Bellator to fight against Nam, as the fight took place outside of the United States and wouldn't be aired on television in the U.S. either. The fight was in the Shooto Brazil promotion, in an event that served as a fundraiser for the "Batalhao de Operacoes Policiais Especiais" (Special Police Operations Battalion), which was Rio de Janeiro's military special forces. Just days prior to the bout, Dantas was ranked as the seventh best bantamweight in the world by Sherdog, making this Nam's most notable opponent to date. During the fight, Nam kept the action standing. Dantas attacked with multiple knees, before attempting a flying knee. After Dantas threw one more standing knee, Nam connected with a counter right hook which knocked Dantas unconscious.
After his win over Dantas, Nam began to receive attention from various other promotions. However, it was announced that Bellator still had the right to match any contract offers he received from other promotions for up to 18 months after the contract expiration. Insider sources claimed that Bellator, UFC and the newly formed "World Series of Fighting" promotion had all showed interest in signing Nam. Though Bellator had previously released Nam without him ever participating in a fight, they took out the clause to enable them to attempt to re-sign Nam. This led to controversy and criticism about their contract-matching clause, especially after Nam revealed in an interview that he wanted to join the UFC, stating "I'm hoping the next time you guys see me fight is in the UFC."
Nam was apparently offered a spot in Bellator's next Bantamweight tournament, but Nam's management advised against it, given the two failed appearances prior. Nam's trainer, Phil Claud, also commented on the situation, stating: "Bellator is basically saying that they want to sit on Tyson. They want him to go into the tournament, which would not be matching the other fight agreements. We don't want to go into the tournament. This is the third tournament that's been promised to Tyson. Basically, they were saying if you don't (sign the tournament contract), we'll give you an individual fight deal sitting on [him] for a year." Claud also hinted that Bellator would sue Nam if the clause was violated.
After the UFC had tried to sign Nam and been made aware of the contract clause, UFC president, Dana White stated: "When you made the decision to cut him, you cut him. That's one of the dirtiest things you can do in the fight business. [Tyson Nam] is not going to make or break the UFC. But the problem is, the dirty scumbag moves that these guys are pulling hurts the fighter." Bellator CEO, Bjorn Rebney, later defended his contractual clauses, saying "The essence of them is that you're not asking to restrict a fighter's ability to fight. You're not looking to hold somebody back from participating. All you're asking for is, look, if we give you an incredible opportunity to fight our champion in a non-title fight, or we give you a great opportunity to be on TV, we at least want what most promoters believe is fair – the ability just to match another offer. Not to give you less, but to give you what somebody else is offering, and they're in every single agreement we have, and I think they're probably in every single agreement the UFC has, as well."
Despite Bellator's stance on the clauses, it was announced on September 26, 2012, Bellator had declined to match the second offer made by the World Series of Fighting promotion and that Nam had officially signed with WSOF.
After Nam signed with the World Series of Fighting promotion, it was announced that his debut fight would be against the winner of the Miguel Torres vs. Marlon Moraes fight at WSOF 1 in November. Following Moraes' victory, Moraes and Nam met at World Series of Fighting 2 on March 23, 2013. Nam lost the fight via knockout in the first round.
Nams's older brother, Jason, a professional bodybuilder, was shot and killed outside of his apartment on March 10, 2006. The elder Nam brother was also engaged to his fiance at the time.