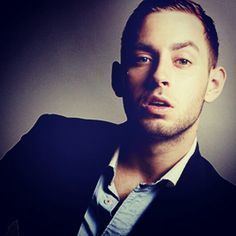 Though this was his first serious endeavor, a local band from Buford, Georgia, A Path Less Traveled would begin the vocal duo, and best friend stardom of both Carter, and still today, co-frontman Michael Bohn.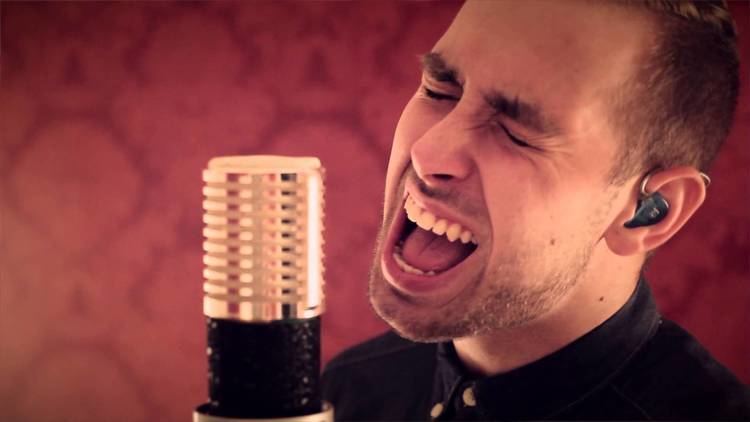 Carter was recruited in 2009 to help develop the band Woe, Is Me. Already reaping interest and funding from Rise Records, Carter began writing demos with the band just before once again he would be joined in ranks by none other than Michael Bohn. Together with the band they recorded one full length entitled "Numbers" They also re-imagined a cover of Katy Perry's Hot n Cold for Fearless Records's Punk Goes Pop 3 before leaving the band due to personal and internal differences with the band and its core. Though Carter left first and pursued a milestone of Solo development and touring, with dedicated music partner Tyler "Scout" Acord, it wasn't long before he began development with Scout on a brainchild known as "Issues."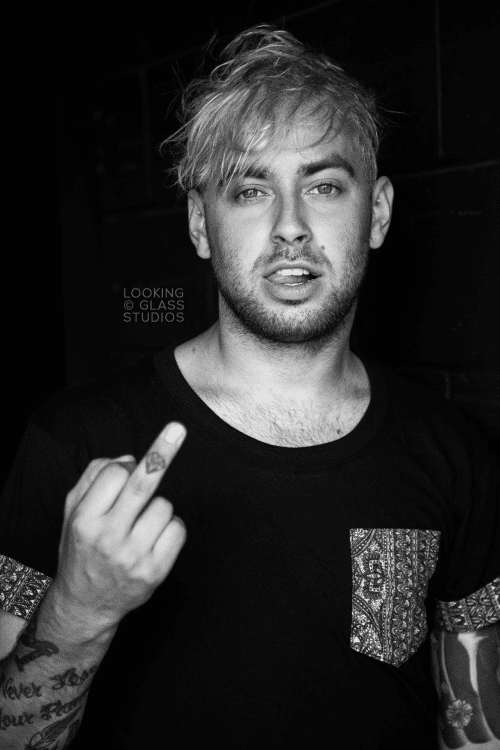 Issues was started in the summer of 2012 by Carter alongside Ty "Scout" Acord. At first, the band was created as a side project for Carter and Acord, but with the departure of Michael Bohn from Woe, Is Me, it was sure that the project would become a more serious endeavor. Bohn joined the development process with other disbanded members of Woe, Is Me. Fans and industry suits caught wind of the project and the demand began to grow faster than the developing project, creating a lot of pressure for style and quality. Carter and Acord would need to recruit new talent for the band in order to create something new and innovative as well as avoid the band becoming what fans referred to as "Woe 2.0"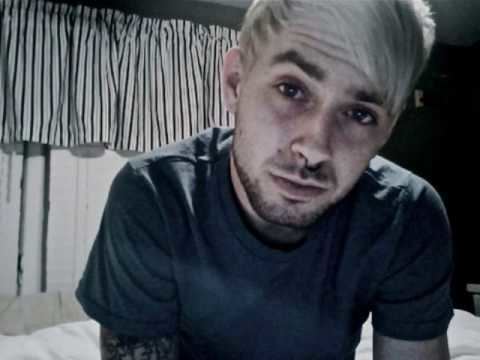 Carter was still in a recording contract with Rise and Velocity Records, therefore the band would have to work hard to create new music and fast, bringing on composer and guitar player Adrian "AJ" Rebollo. In late 2012, The quartet recorded and released its debut EP entitled "Black Diamonds" with Scout's twin brother on bass. Fact: Scout was only the project's executive producer until he began to crave a taste of the touring life. By then, the band decided to bring on Skyler Acord as the official bassist, soon followed by a permanent drummer Josh Mark Manuel.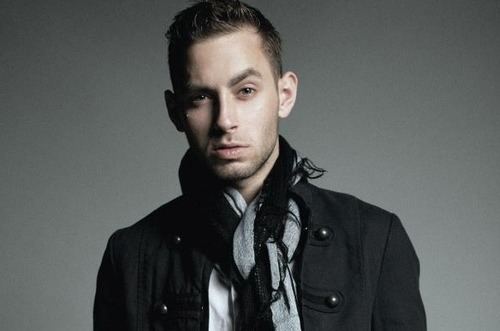 Carter and the band released their debut LP album, Self Titled, in 2014 reaching great scores from several major rock critics, and charting at #9 on Billboard top 200. The band not long after re-released the LP as a deluxe dual disk consisting of long time orchestrated acoustic re-imagination EP "Diamond Dreams"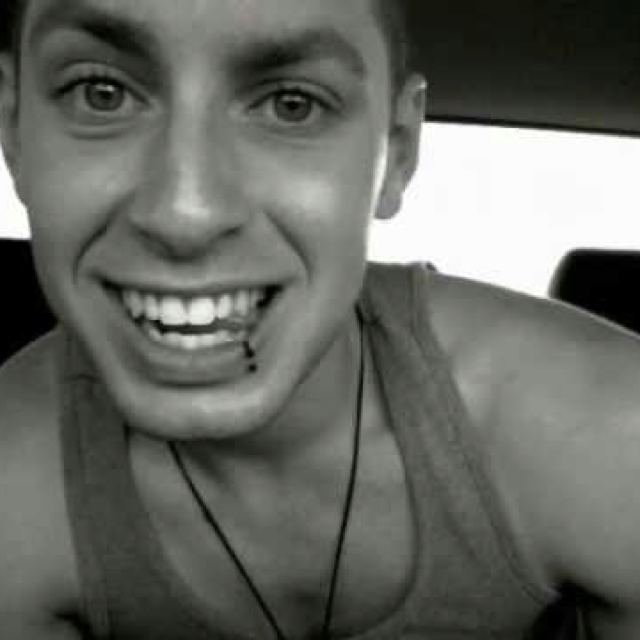 Aside from Issues, Carter manages a solo career. Carter spends off time from Issues investing into his songwriting, features, and his solo development. He has begun singing covers on Vine, and has recently done projects for his YouTube channel, where his music and covers can be found. Carter partners with YouTube star and drummer Luke Holland on musical releases, such as their recent remix of Paramore's "Ain't It Fun" debuting on Fearless' Punk Goes Pop Vol. 6. Carter has also released a new single called "Georgia", that is on his debut release, Leave Your Love, which was released on January 9, 2015 through Rise Records.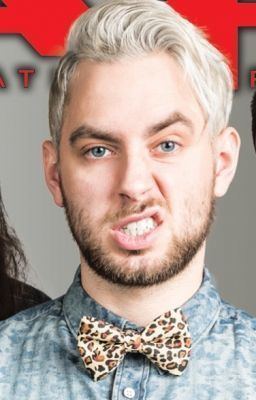 Carter released a solo single, "Forget You", featuring Tyler "Scout" Accord, under the alias Lophiile, on July 25, 2016. In June, 2017, Carter confirmed via Twitter that he had finished recording his debut solo album.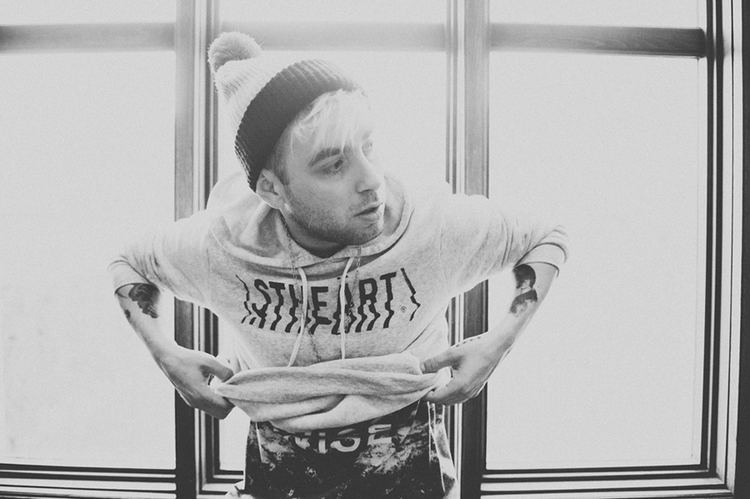 Tyler Carter was born in Habersham County, Georgia to mother Sharon Carter. Carter was a musical child and played drums at a young age. He joined a praise band during his middle school and high school years. In high school, before being signed to Rise Records, Carter attended Riverside Military Academy from 7th grade to graduation in 2010. Carter was active in sports such as Wrestling, Soccer, Track, and Cross Country. Carter was also photographer and editor of his school's yearbook. In October 2008, Carter received a phone call saying that best friend and former music partner Rachel Glenn Reece had been struck and killed by a drunk driver. Devastated, Carter decided then that he would give up music and pursue a career as a psychiatrist. As he began his transition back into the entertainment world, he still had reservations about a real future in music. In 2010, while Carter was filling out a college application to Auburn University, he received a phone call regarding Rise Records's official involvement towards the newly formed Woe, Is Me. This started the recording and touring cycle of Carter's career.
Carter is currently a resident of Atlanta, Georgia with frequent trips to Hollywood, California where he works. He is a family man, and enjoys being home in Georgia connected with his immediate family and cousins. Though he is a pop oriented artist, and frontman of a metal band, he enjoys Country music as he says it's "his roots". Carter, who is bisexual, has spoken out against homophobia and prejudice.
With A Path Less Traveled
From Here on Out (self-released)
With Woe, Is Me
Number[s] (Rise, 2010)
"Hot n Cold (Katy Perry Cover)", Punk Goes Pop 3 (Fearless, 2010)
With Issues
"Boyfriend (Justin Bieber Cover)", Punk Goes Pop 5 (Fearless, 2012)
Black Diamonds EP (Rise, 2012)
"Merry Christmas, Happy Holidays", Punk Goes Christmas (Fearless, 2013)
"Hooligans - Single" (Rise, 2013)
Self-titled record (Rise, 2014)
Diamond Dreams EP (Rise, 2014)
"Headspace" (Rise, 2016)
Solo
"Side to Side" (2012)
"Collins Hill (featuring Chris Schnapp)" (2013)
"Make It Snow (featuring Scout)" (2013)
"Ain't It Fun (featuring Luke Holland) (Paramore cover)" on Punk Goes Pop 6 (2014)
Leave Your Love EP (2015)
"Hello (featuring Ron Reece) (Adele cover)"
"Forget You" (featuring Lophiile) (2016)
"Untitled debut album" (2017)
My Portion - The Only One (October 17, 2010)
Bullet For Pretty Boy - I Will Destroy The Wisdom Of The Wise (November 9, 2010)
Mat Musto - I Hate The Holidays (December 19, 2010)
The Last Word - This Was Never Yours (December 31, 2010)
Hands Like Houses - Lion Skin (March 13, 2012)
Make Me Famous - Inception (March 27, 2012)
His Statue Falls - Two Steps Forward, No Step Back (April 20, 2012)
All Things Will End - There's No Turning Back (2012)
Miss Fortune - The Double Threat Of Danger (2012)
Ice Nine Kills - What I Never Learned In Study Hall (2012)
Palisades - High and Low (2013)
I Capture Castle - Slice of Life (2013)
Sekumpulan Orang Gila - 40% Disco ft. Tyler Carter & Michael Bohn of Issues (2013)
Tilian - Now or Never (featuring Tyler Carter) (2013)
Me In A Million - These Mountains (2014)
Breathe Carolina - Chasing Hearts (2014)
Blackbear - Cars, Clothes, Calories (2014)
Nightmares - In The Mouth Of Madness ft. Tyler Carter (2014)
Slaves - The Young and Beyond Reckless (2014)
Jamie's Elsewhere - The Illusionist (2014)
Ronnie Radke - Armor ft.Tyler Carter (2015)
Fronzilla - They Still Talk (2015)
ONE OK ROCK - DECISION ft.Tyler Carter (2015)
Of Reverie - A Dose of Reality
Separations - Dream Eater Ft. Tyler Carter
MAX - Basement Party ft. Tyler Carter (Sokko Remix)
BadxChannels - Complicated ft. Tyler Carter (2016)