Years active

1965 - present




Siblings

Emma Butterworth




Spouse

Janet Dibley



Role

Actor




Name

Tyler Butterworth




Children

Todd Butterworth







Full Name

Tyler Butterworth




Born

6 February 1959 (age 64) (

1959-02-06

) Redhill, Surrey, UK


Parents

Peter Butterworth, Janet Brown




Movies and TV shows

Consuming Passions, Mike and Angelo, Blackbeard, The Magnificent Two, Fiddlers Three


Similar People

Peter Butterworth, Janet Brown, Janet Dibley, Tim Whitnall, Freddie Jones
24 hours on Magellan with Tyler Butterworth - Newmarket Holidays
Tyler Butterworth (born 6 February 1959, Redhill, Surrey) is an English actor.
Contents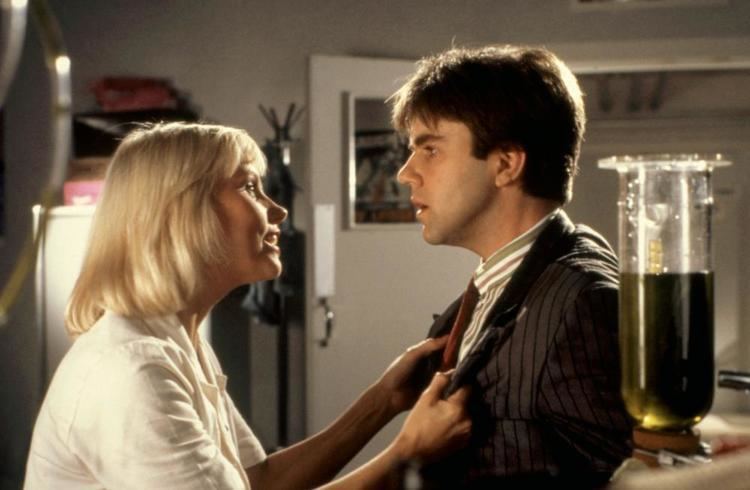 Early life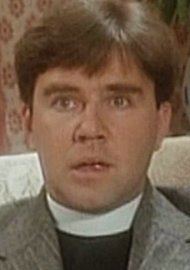 Tyler Butterworth was born 6 February 1959 in Redhill, Surrey. His father was Peter Butterworth, who starred in many of the Carry On films. His mother was the actress and Margaret Thatcher impersonator Janet Brown. His first roles were as a child in the 1960s in such films as Darling (1965) and the Morecambe & Wise feature film The Magnificent Two (1967)
Film and television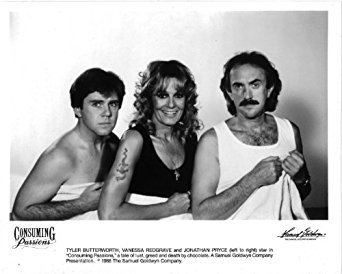 He starred in the black comedy Consuming Passions (1988) opposite Vanessa Redgrave and Jonathan Pryce. On television he has appeared in Rumpole of the Bailey, Bergerac, Last of the Summer Wine, The Bill, The Darling Buds of May, Hetty Wainthropp Investigates and Osborne in the ITV sitcom Fiddlers Three. He also played Proteus in the BBC Shakespeare adaption of The Two Gentlemen of Verona in 1983. He played the role of Angelo in the CITV children's sci-fi comedy series Mike and Angelo for its first two series.
Personal life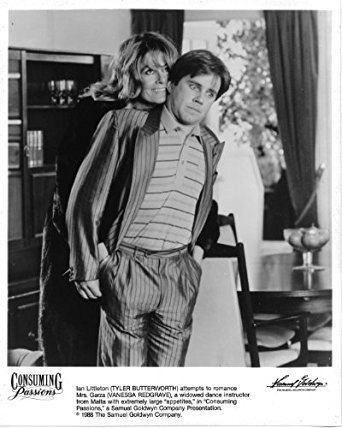 Butterworth is married to actress Janet Dibley and they have two sons.
Filmography
Actor
2008
Last of the Summer Wine (TV Series)
as
Chislehurst
- In Which Romance Isn't Dead - Just Incompetent (2008) - Chislehurst
2006
Blackbeard: Terror at Sea (TV Movie)
1995
The Bill (TV Series)
as
Kelly / Defence Barrister / Symonds
- 196: Don't Bring Me Down (2004) - Defence Barrister
- 038: Tactful Approach (2002) - Kelly
- 037: One Last Day (2002) - Kelly
- They All Look the Same (1995) - Symonds
1986
Casualty (TV Series)
as
Mr. Evvans / Mark
- Acceptance (2002) - Mr. Evvans
- High Noon (1986) - Mark
2001
Peak Practice (TV Series)
as
Keith Shaw
- Bad Tony (2001) - Keith Shaw
2001
Doctors (TV Series)
as
John Duncan
- Abuse of Power (2001) - John Duncan
2000
Waking the Dead (TV Series)
as
Mr. Michael Whitemore
- Pilot: Part 1 (2000) - Mr. Michael Whitemore
1999
An Ideal Husband
as
Phipps
1998
The Mrs Bradley Mysteries (TV Series)
as
Ferdinand Bradley
- Speedy Death (1998) - Ferdinand Bradley
1998
Whizziwig (TV Series)
as
Mr Archer
1996
Hetty Wainthropp Investigates (TV Series)
as
Freddy Slater
- Lost Chords (1996) - Freddy Slater
1994
Artrageous (TV Series)
as
Miller
1994
Minder (TV Series)
as
Rawle
- Bring Me the Head of Arthur Daley (1994) - Rawle
1993
The Gingerbread Girl (TV Series)
as
Eddie
- An Inspector Calls (1993) - Eddie
- Frankie and Linda (1993) - Eddie
- Bad Behaviour (1993) - Eddie
- Staying the Night (1993) - Eddie
- A New Leaf (1993) - Eddie
- The Runaway (1993) - Eddie
- Homework (1993) - Eddie
1992
Science Fiction (TV Series)
as
John Hughes
- Sherlock Holmes and the Case of the Missing Link (1992) - John Hughes
1992
Birds of a Feather (TV Series)
as
Mike
- Wipe That Smile Off Your Tape (1992) - Mike
1992
The Darling Buds of May (TV Series)
as
Reverend Candy
- Stranger at the Gates: Part 2 (1992) - Reverend Candy
- Stranger at the Gates: Part 1 (1992) - Reverend Candy
- Oh! To Be in England: Part 2 (1992) - Reverend Candy
- Oh! To Be in England: Part 1 (1992) - Reverend Candy
1991
Rumpole of the Bailey (TV Series)
as
Roger Fabian
- Rumpole for the Prosecution (1991) - Roger Fabian
1991
Fiddlers Three (TV Series)
as
Osborne
- Cut and Dried (1991) - Osborne
- Undue Influence (1991) - Osborne
- The Fiddle (1991) - Osborne
- We Don't Want to Lose You: Part II (1991) - Osborne
- We Don't Want to Lose You (1991) - Osborne
- The Man Most Likely To (1991) - Osborne
- The Secret File (1991) - Osborne
- Time Out (1991) - Osborne
- Detective Story (1991) - Osborne
- The Velvet Glove (1991) - Osborne
- The Whiz Kid (1991) - Osborne
- The Dark Horse (1991) - Osborne
- Norma Dove (1991) - Osborne
- The Scapegoat (1991) - Osborne
1989
Mike & Angelo (TV Series)
as
Angelo
- The New Angelo (1990) - Angelo
- California Here We Come (1989) - Angelo
- Neighbourhood Watch (1989) - Angelo
- Hair Today (1989) - Angelo
- Fuzzball (1989) - Angelo
- Angelo's Big Break (1989) - Angelo
- Ghostbusters (1989) - Angelo
- Out for the Count (1989) - Angelo
- Mother and the Doctor (1989) - Angelo
- A Horse in the House (1989) - Angelo
- Up the Wall (1989) - Angelo
- Mike's Birthday (1989) - Angelo
- That's Not Cricket (1989) - Angelo
- Mother Turns Up (1989) - Angelo
- Mug Shots (1989) - Angelo
- Angelo's Dancing Lesson (1989) - Angelo
- Angelo's Essay (1989) - Angelo
- Green Fingers (1989) - Angelo
- The Meal (1989) - Angelo
- The Big Secret (1989) - Angelo
- Mike Meets Angelo (1989) - Angelo
1987
Theatre Night (TV Series)
as
1st Messenger / Nicholas Beckett
- Iphigenia at Aulis (1990) - 1st Messenger
- What the Butler Saw (1987) - Nicholas Beckett
1989
Home to Roost (TV Series)
as
Trevor
- Thought for the Day (1989) - Trevor
1988
Boon (TV Series)
as
John, Electrician
- Have a Nice Day (1988) - John, Electrician
1988
Consuming Passions
as
Ian Littleton
1988
Bergerac (TV Series)
as
'Cruncher' Smith
- Burnt (1988) - 'Cruncher' Smith
1986
Chance in a Million (TV Series)
as
Dowling
- Naming the Day (1986) - Dowling
1985
Ties of Blood (TV Mini Series)
as
Eric
- Out of Tune (1985) - Eric
1985
Murder of a Moderate Man (TV Mini Series)
as
Sgt. Pike
- Noughts & Crosses (1985) - Sgt. Pike
- A Massive Stroke (1985) - Sgt. Pike
1983
The Two Gentlemen of Verona (TV Movie)
as
Proteus
1970
ITV Saturday Night Theatre (TV Series)
as
Sebastian Jardine
- Married Alive (1970) - Sebastian Jardine
1967
The Magnificent Two
as
Miguel Diaz
1965
Darling
as
William Prosser-Jones (uncredited)
1962
Live Now - Pay Later
as
Child at Table (uncredited)
Soundtrack
2008
Last of the Summer Wine (TV Series) (performer - 1 episode)
- In Which Romance Isn't Dead - Just Incompetent (2008) - (performer: "Mimi" - uncredited)
Thanks
2023
Pareidolia (Short) (the producers wish to thank) (post-production)
2018
Talkies (TV Series documentary) (thanks - 1 episode)
- Talking Pictures with Tyler Butterworth (2018) - (thanks)
Self
2018
Talkies (TV Series documentary)
as
Self
- Talking Pictures with Tyler Butterworth (2018) - Self
2015
Carry on Forever (TV Mini Series documentary)
as
Self - Son of Peter Butterworth
- Episode #1.3 (2015) - Self - Son of Peter Butterworth
2008
Drama Trails (TV Series documentary)
as
Self
- 'Secret Diary of a Call Girl' to 'London's Burning' (2008) - Self
2004
Peter Ackroyd's London (TV Mini Series documentary)
as
Merry Andrew
- The Crowd (2004) - Merry Andrew
1983
3-2-1 (TV Series)
- Aesop's Fables (1984)
- Lilac Pimpernel (1983)
1975
This Is Your Life (TV Series documentary)
as
Self
- Janet Brown (1980) - Self
- Peter Butterworth (1975) - Self
1967
Children Watch Us Drive (TV Short documentary)
as
Young Boy
References
Tyler Butterworth Wikipedia
(Text) CC BY-SA